The guns made by Taran Tactical Innovations (TTI) have consistently appeared in the "John Wick" film series. Their widespread use has also left its mark on airsoft, where they have become a popular choice among players. The currently available licensed TTI replicas by EMG Arms are joined by the new Sand Viper model.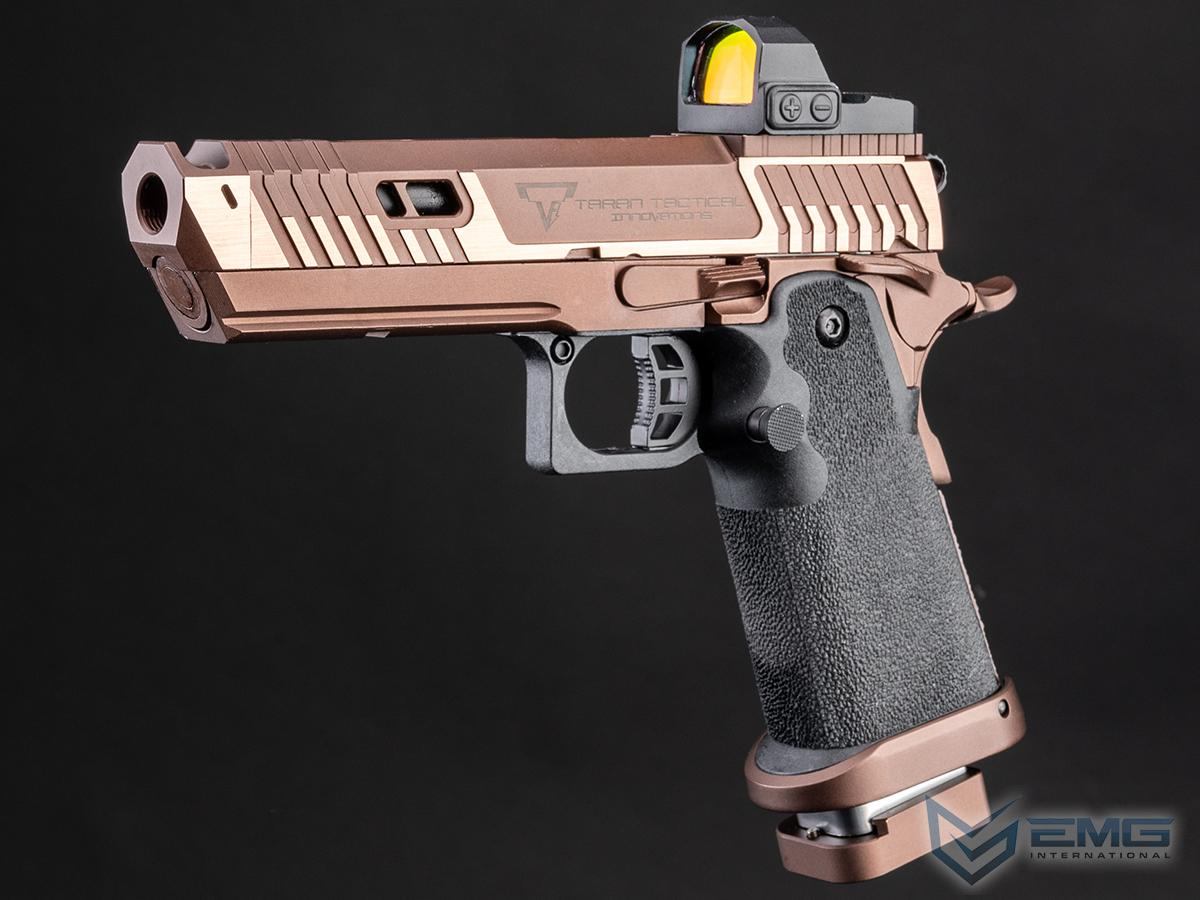 This is a standard model with full markings, an aluminum CNC slide, a skeleton trigger and hammer, and an underbarrel accessory rail.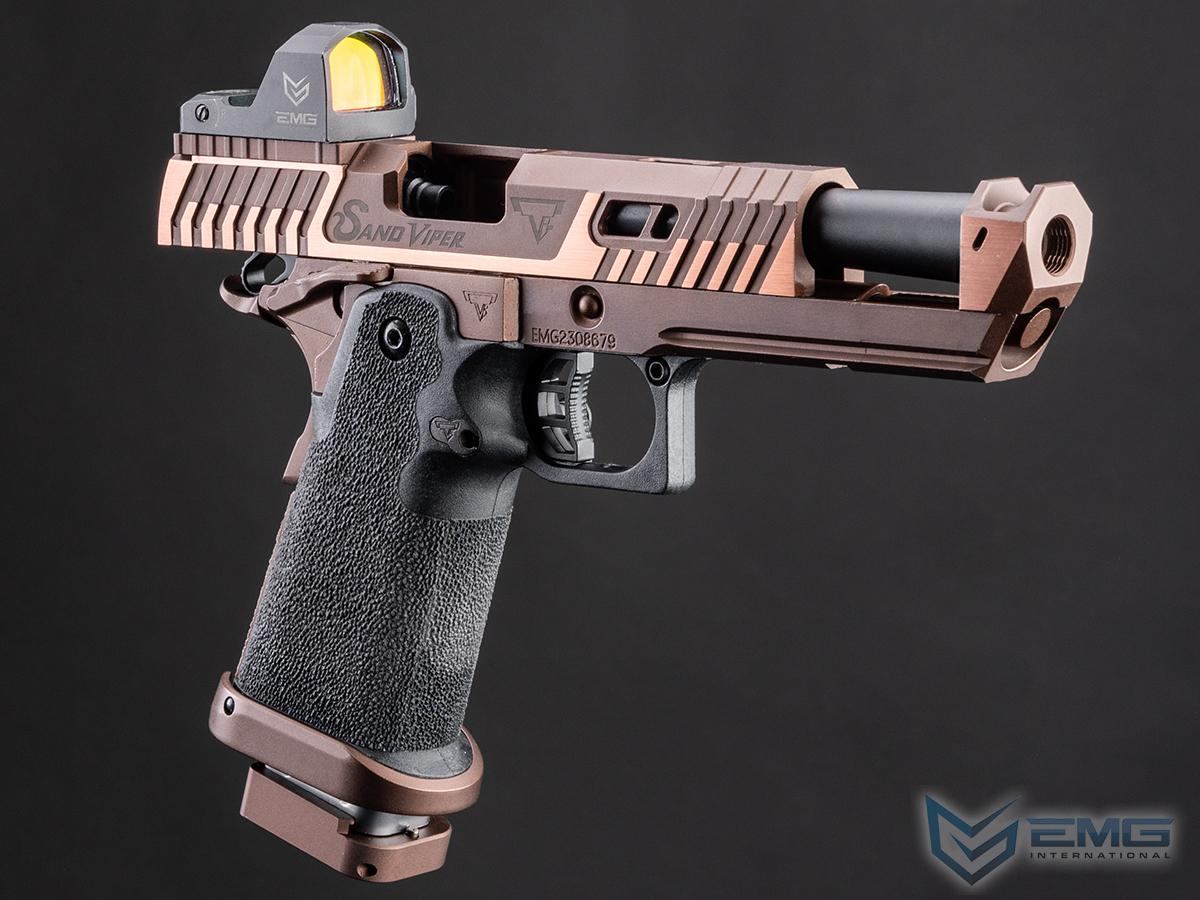 Compared to the previous Pit Viper models, the color of metal parts was changed to sand and iron sights were abandoned in favor of factory-installed optics. The replica is now available in stores.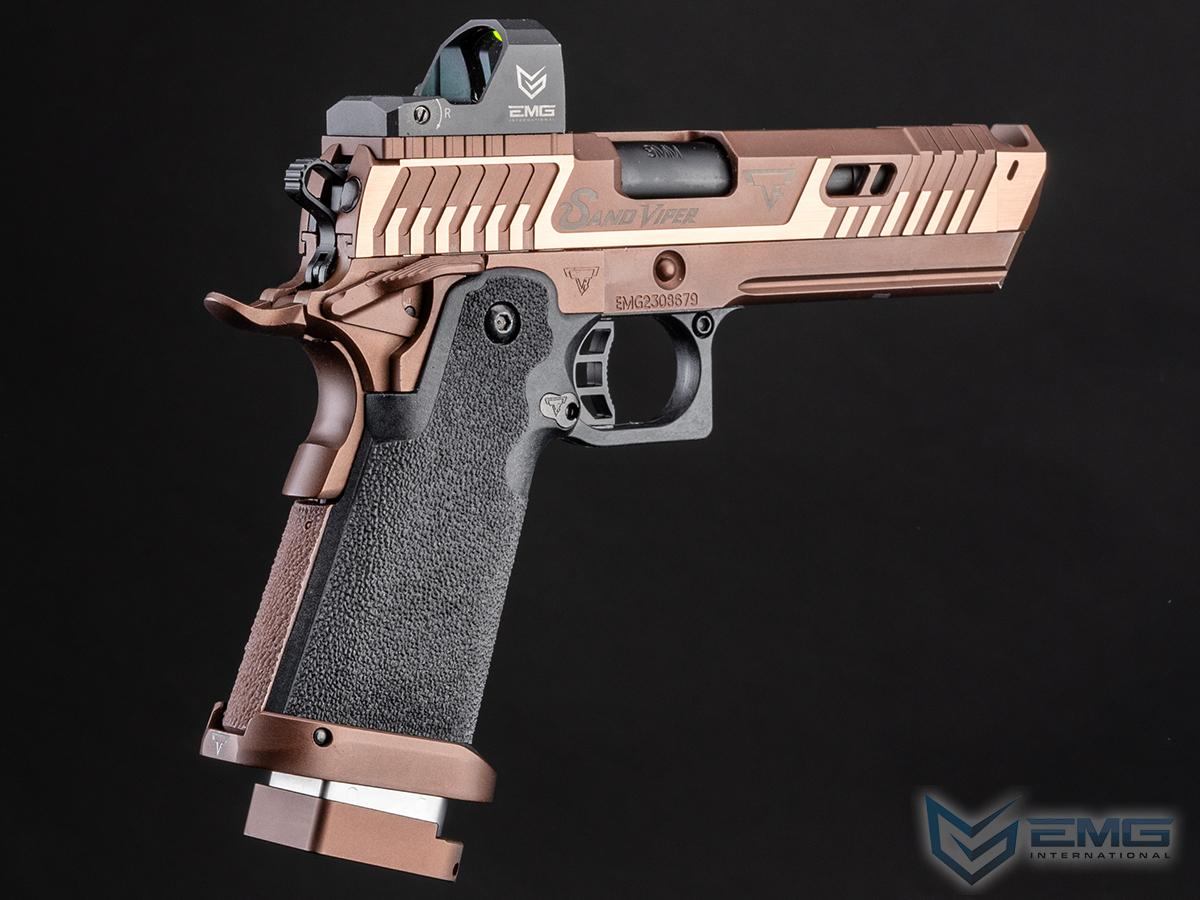 Photos: EMG Arms