Preparing for an airsoft game? Don't forget to warm up! Gunfire's Summer Warm-up sale will get your heart pumping and let you save up to 75%. For starters, over 3500 products.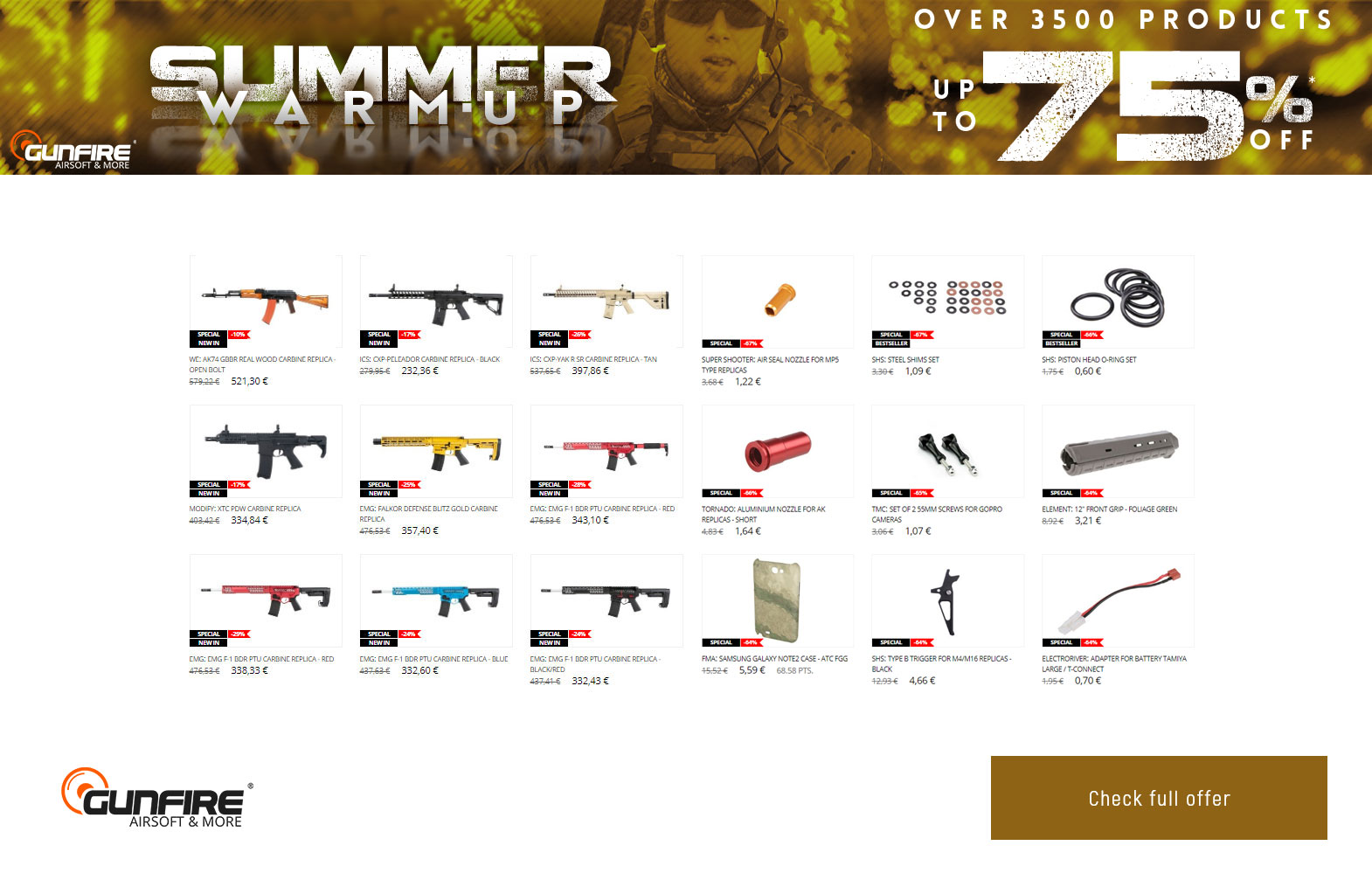 Terms & Conditions: https://gunfire.com/en/info/regulamin-promocji-summer-warm-up-1295.html
New delivery of Action Sport Games products! Our offer includes licensed replicas of the Czech Bren CZ 805, Scorpion EVO HPA and M40A3 MCMILLAN sniper rifle replicas as well as various other gas-powered replicas.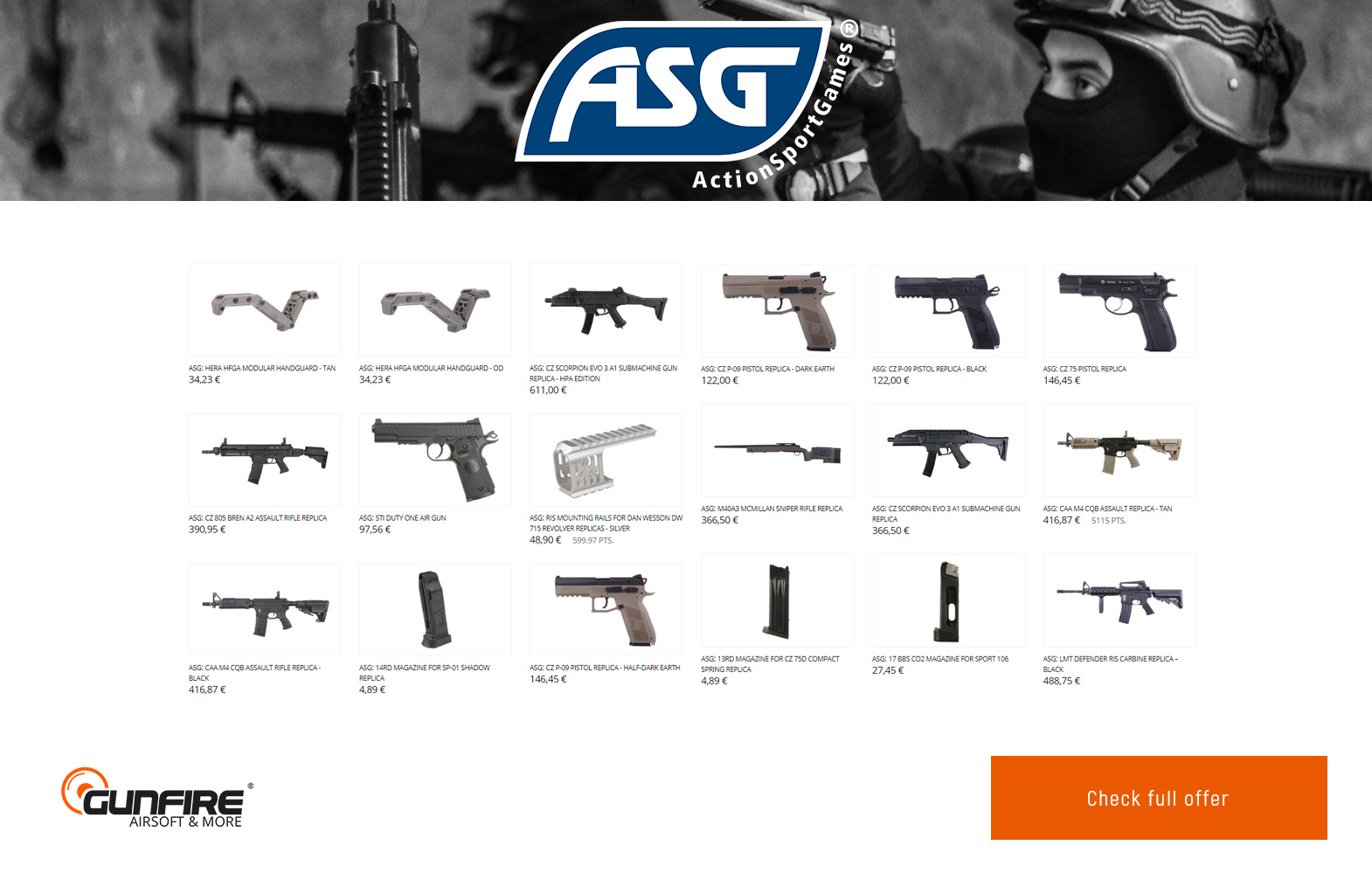 BOYI/DBOYS replicas have returned to the Gunfire's offer! The latest shipment includes classic models of AEG rifles and the legendary KAR98 rifle in spring and green gas versions.