News
IWA 2019 : SRC



Create an entry
The Star Rainbow Company company continues the offensive on the market of historical replicas.
Not so long ago we wrote at WMASG about an interesting line of replicas of the German submachine guns: the (MP) SR 40 and the (MP) SR 41 made by SRC. At that moment, there were very few photos available. During the IWA 2019 fair we were able to see these replicas up close.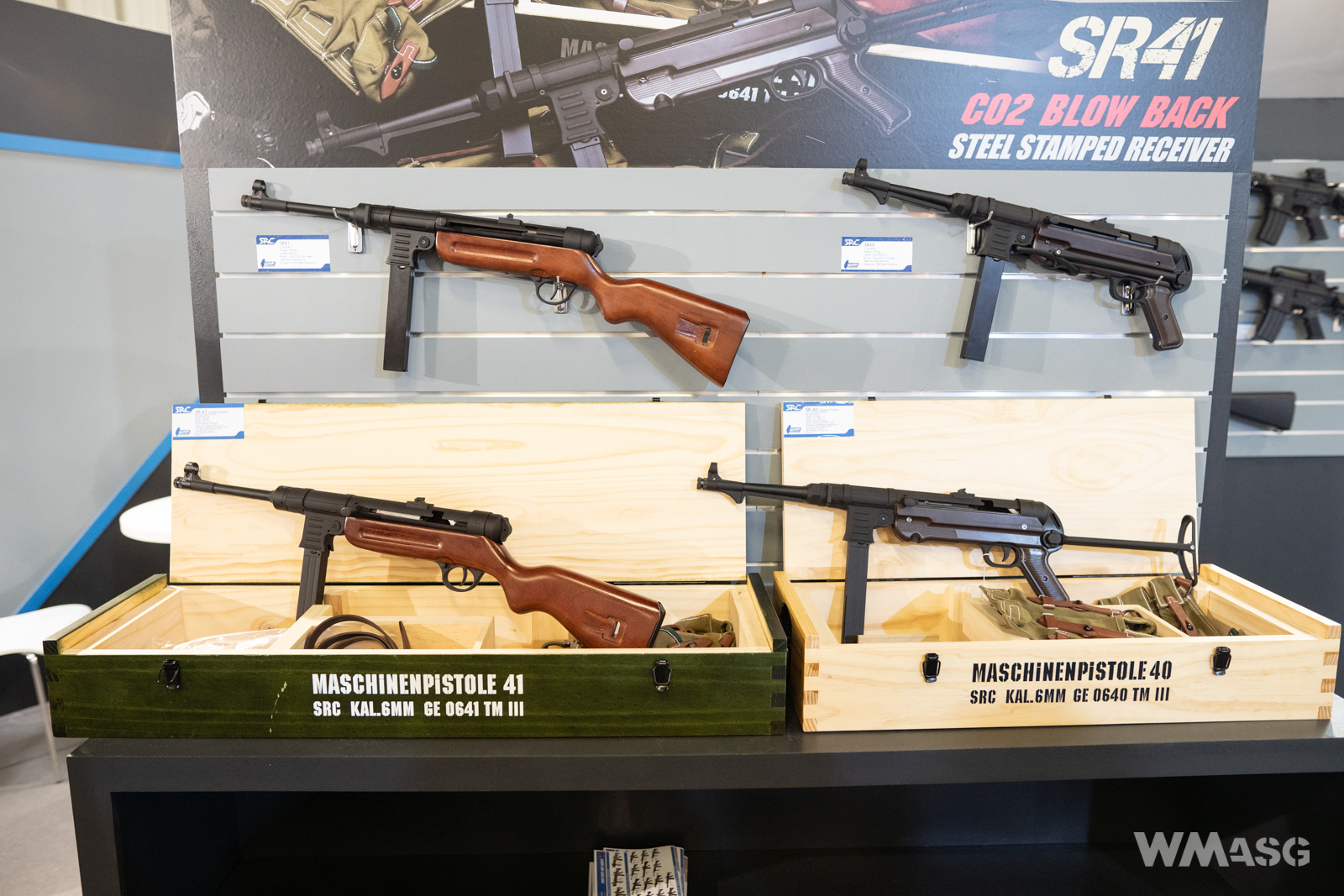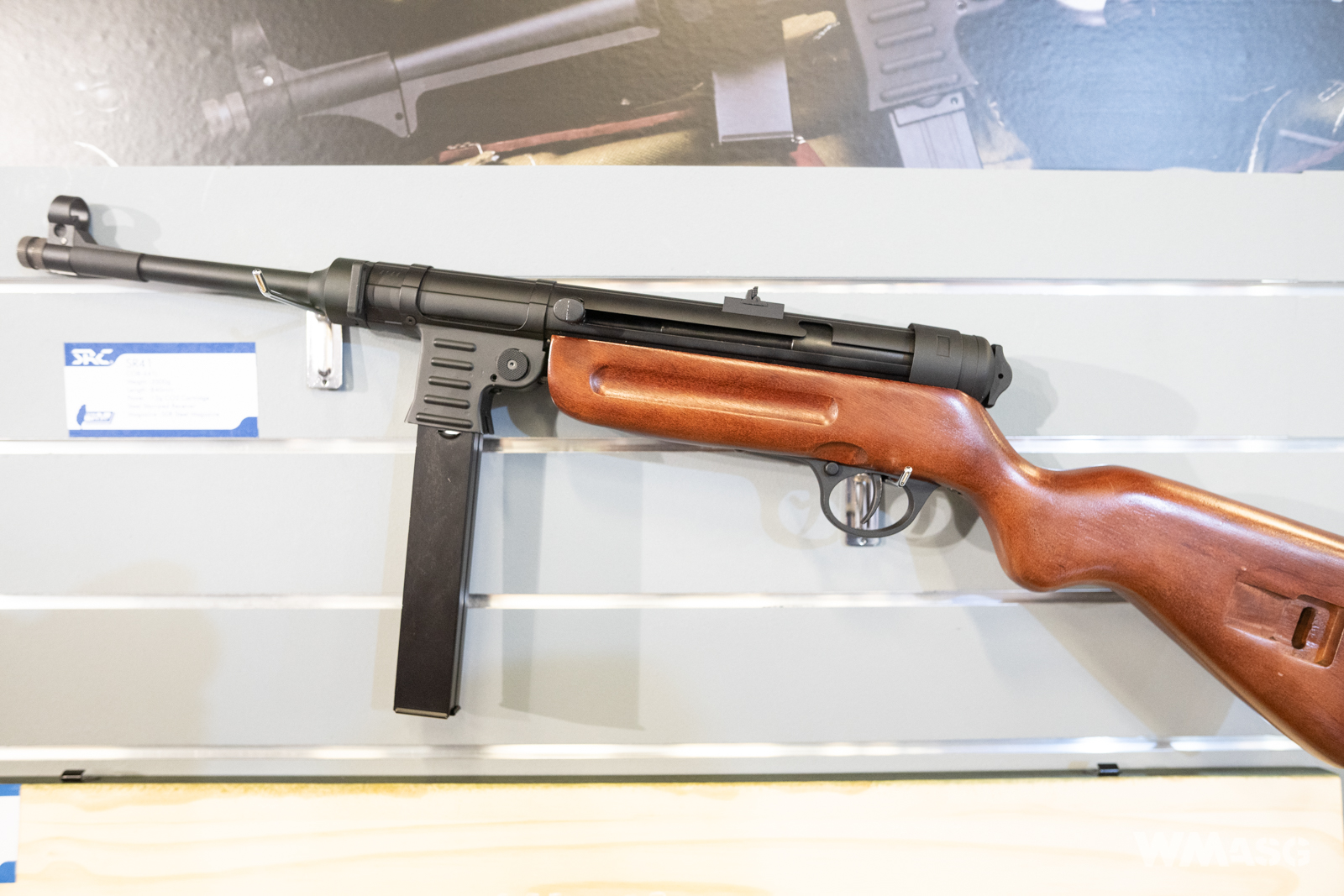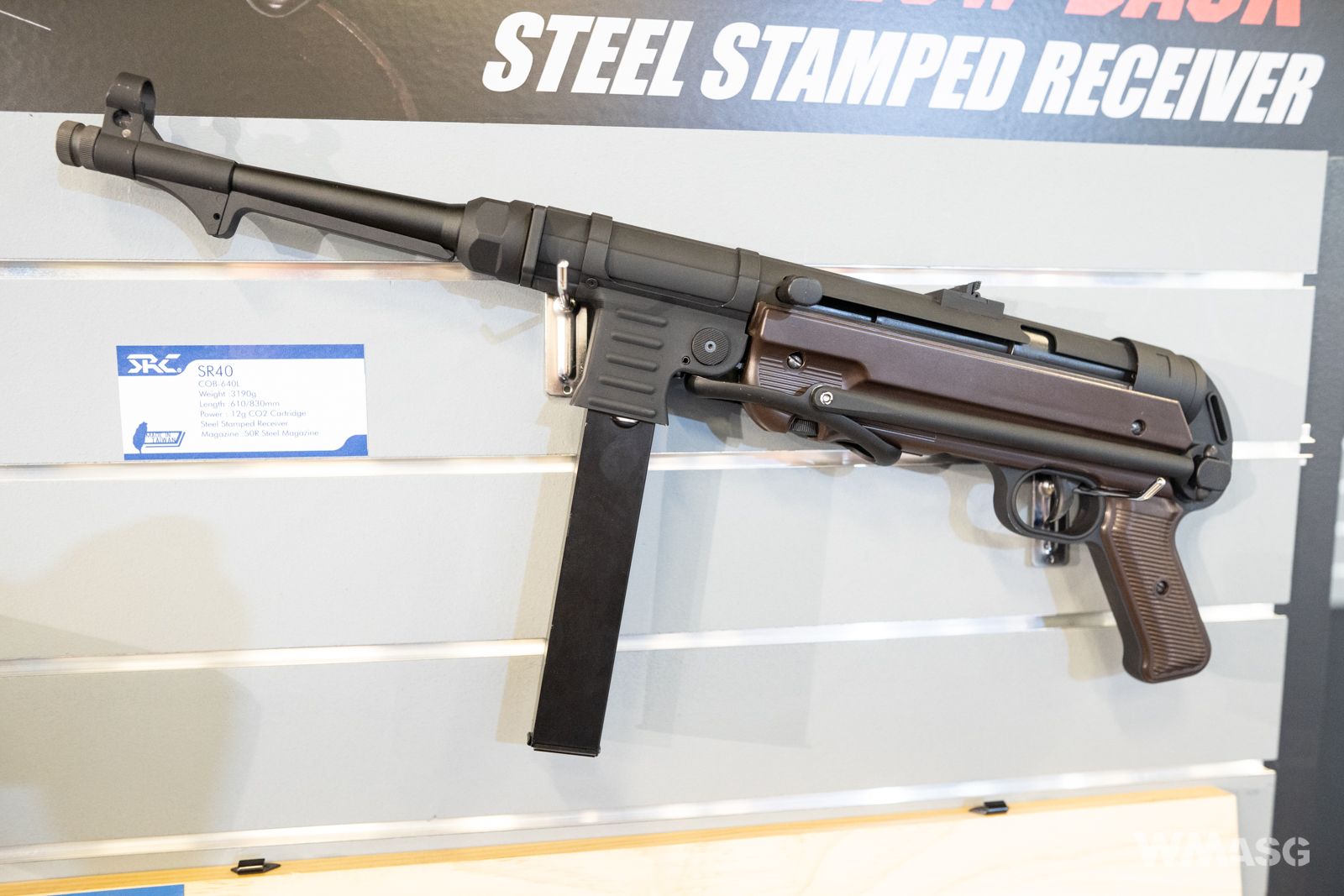 The quality of the prototypes seems to be high, although there have been comments about the improper coloring of the wooden elements.
A curios design choice seems to be the use of two CO2 capsules in one magazine.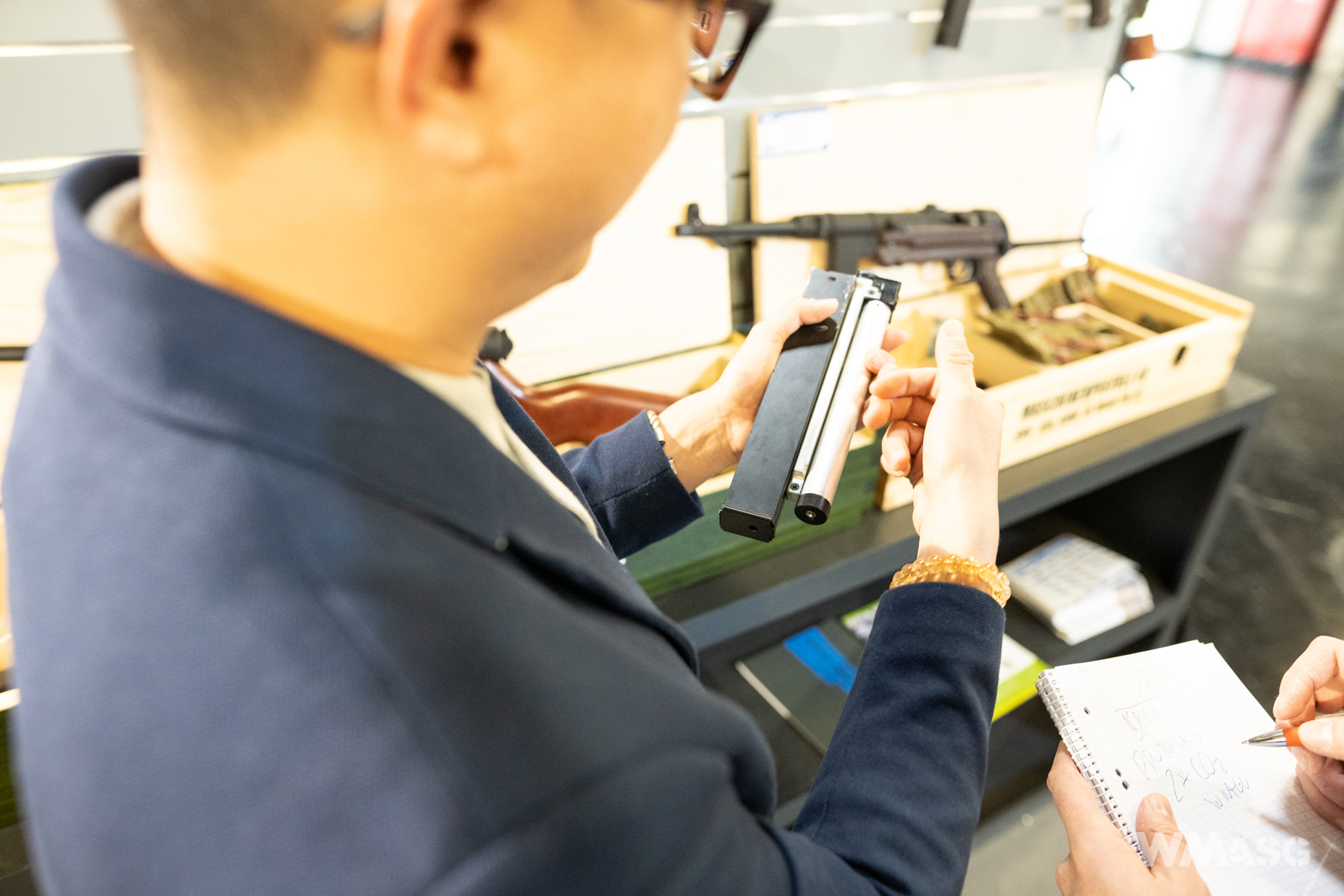 According to the person we spoke to, the SRC aim is to ensure longer and, most importantly, a more stable operation of the replica. The SMGs are to be available at the end of summer.

The SMG/PDW styled AR15s also looked interesting.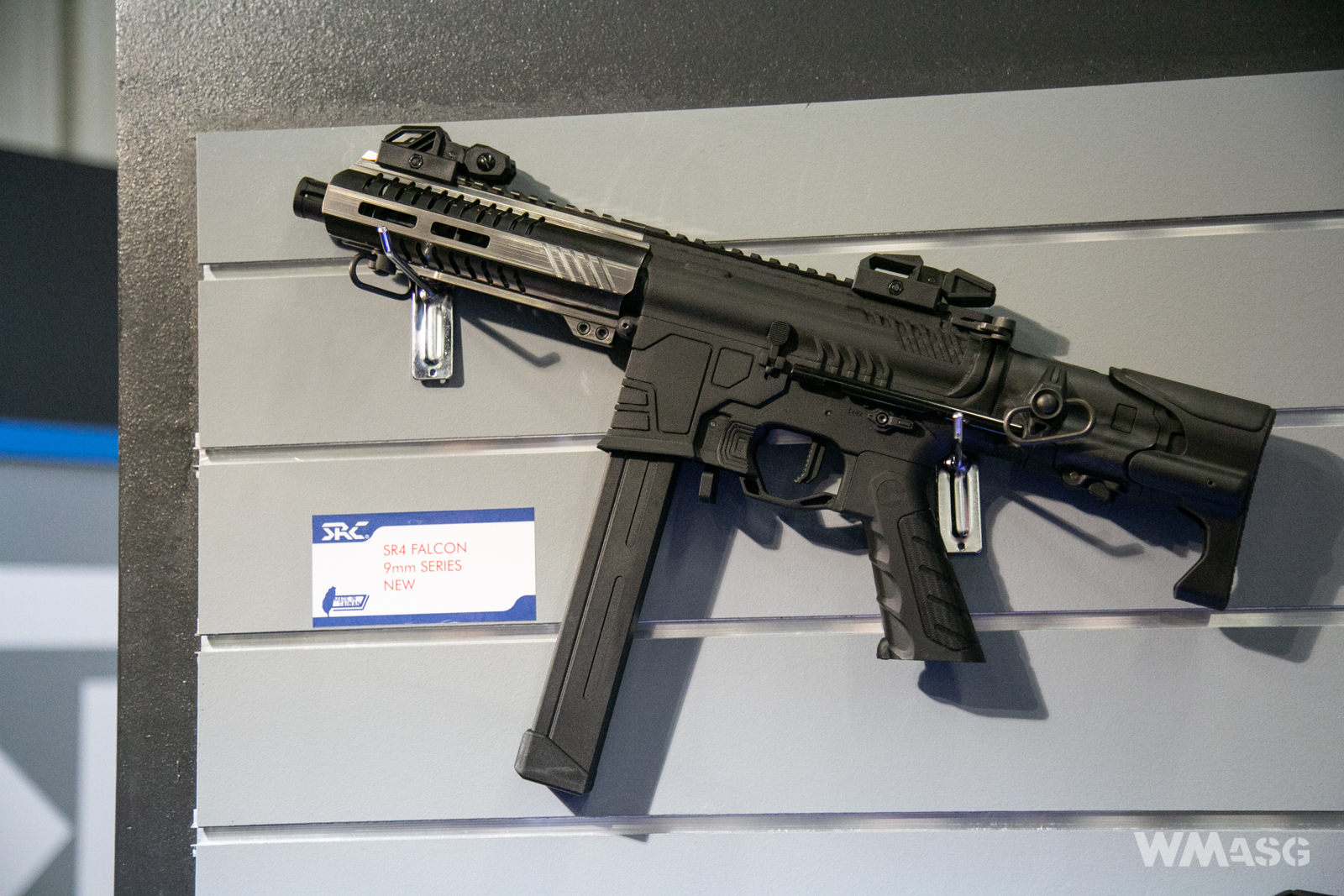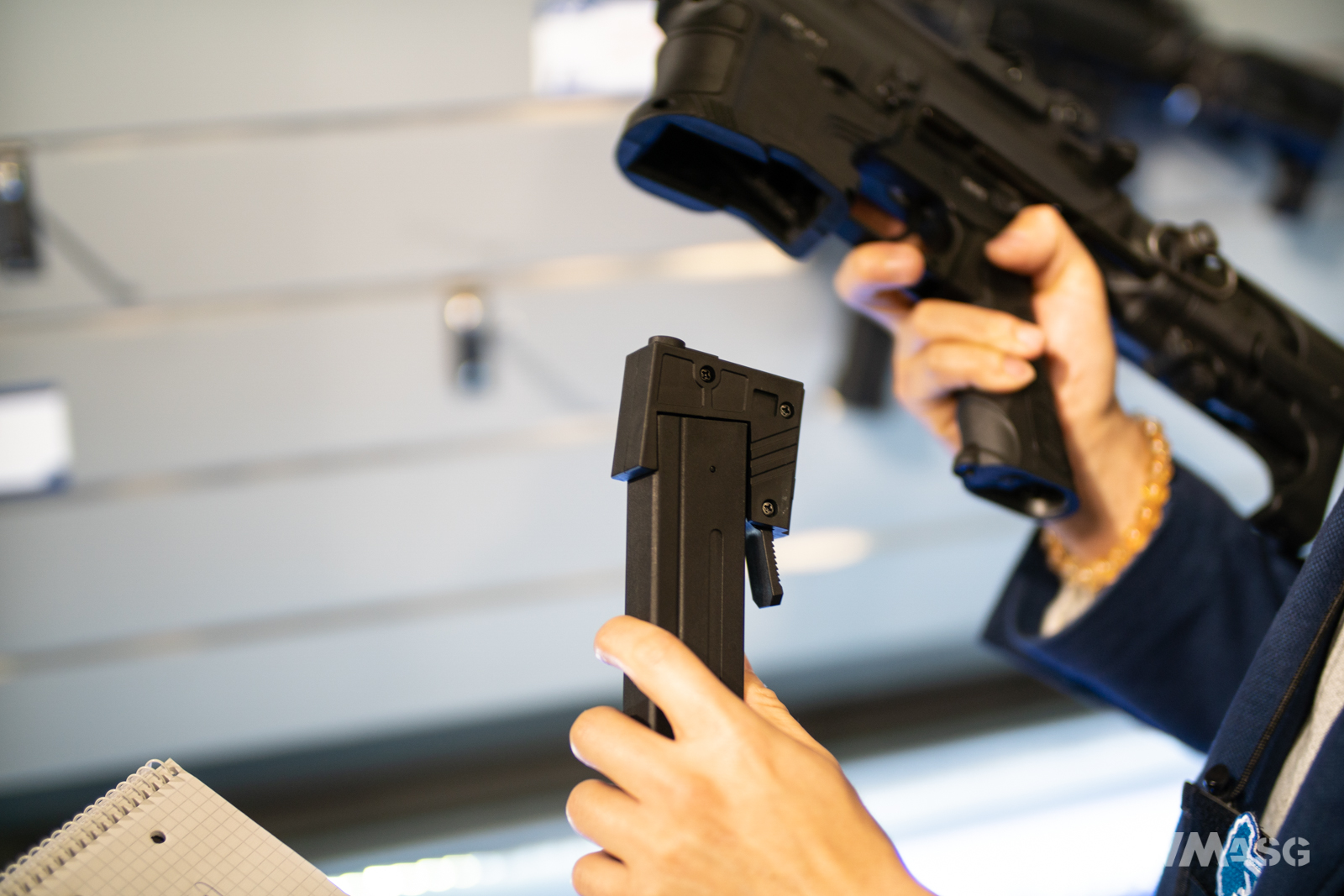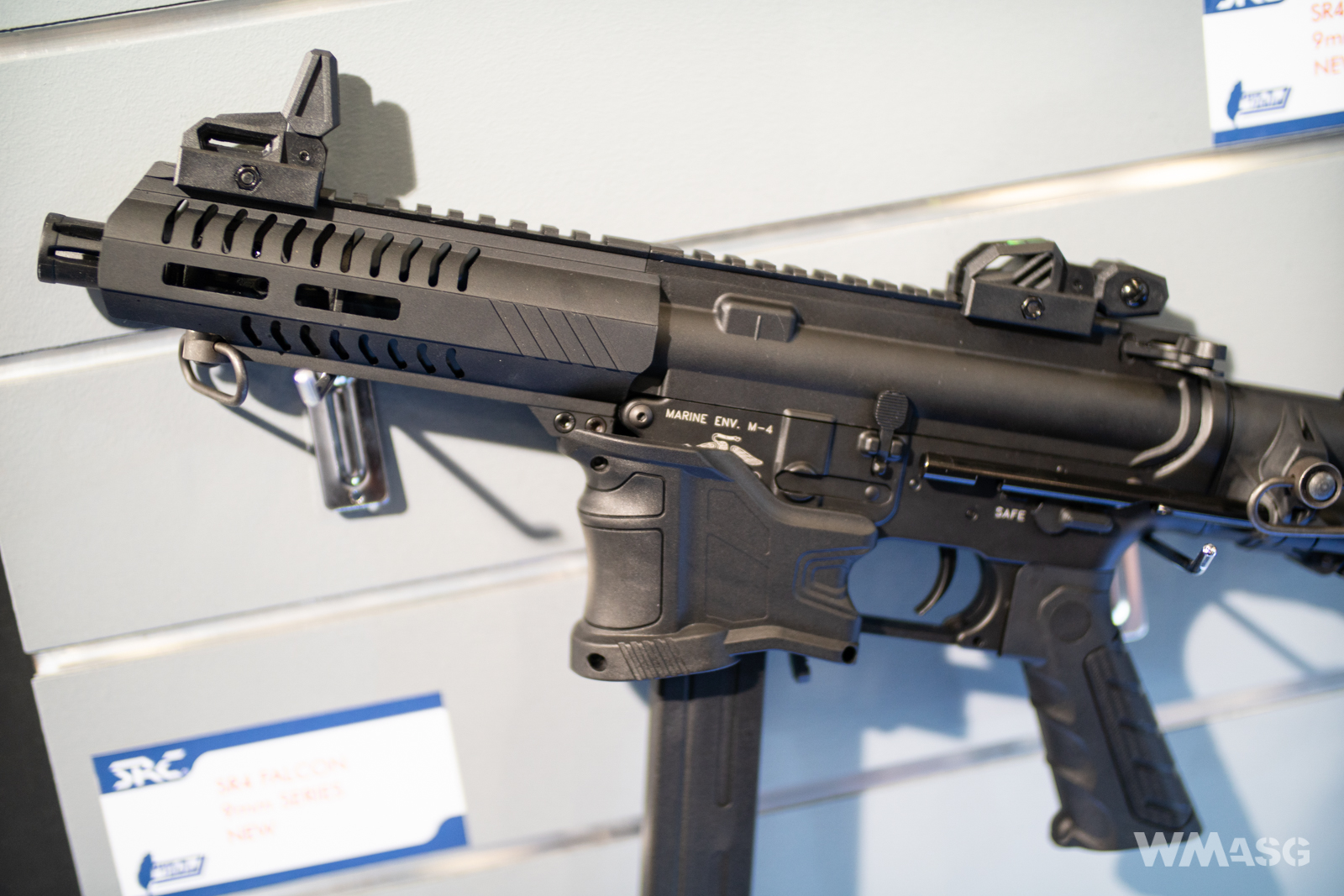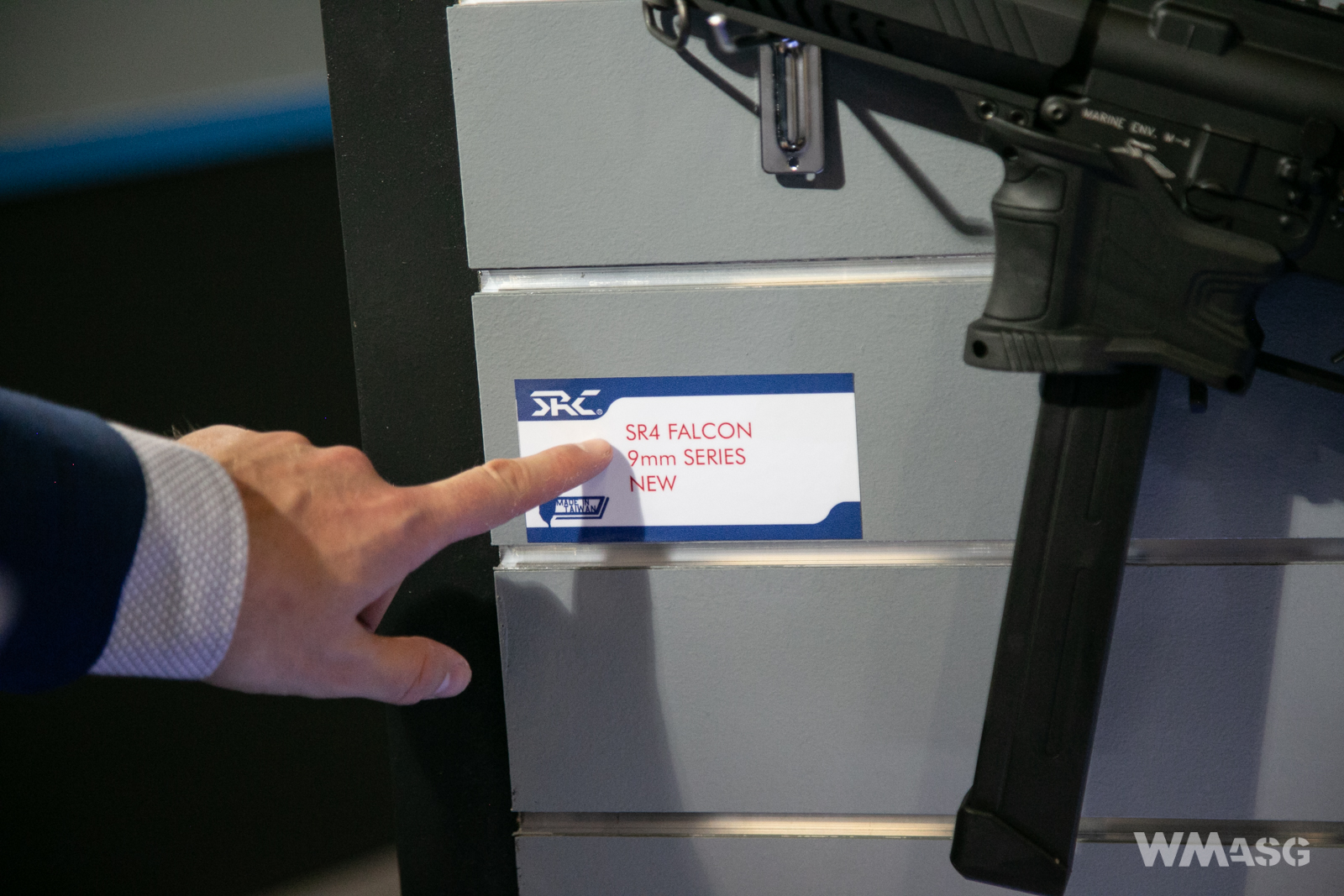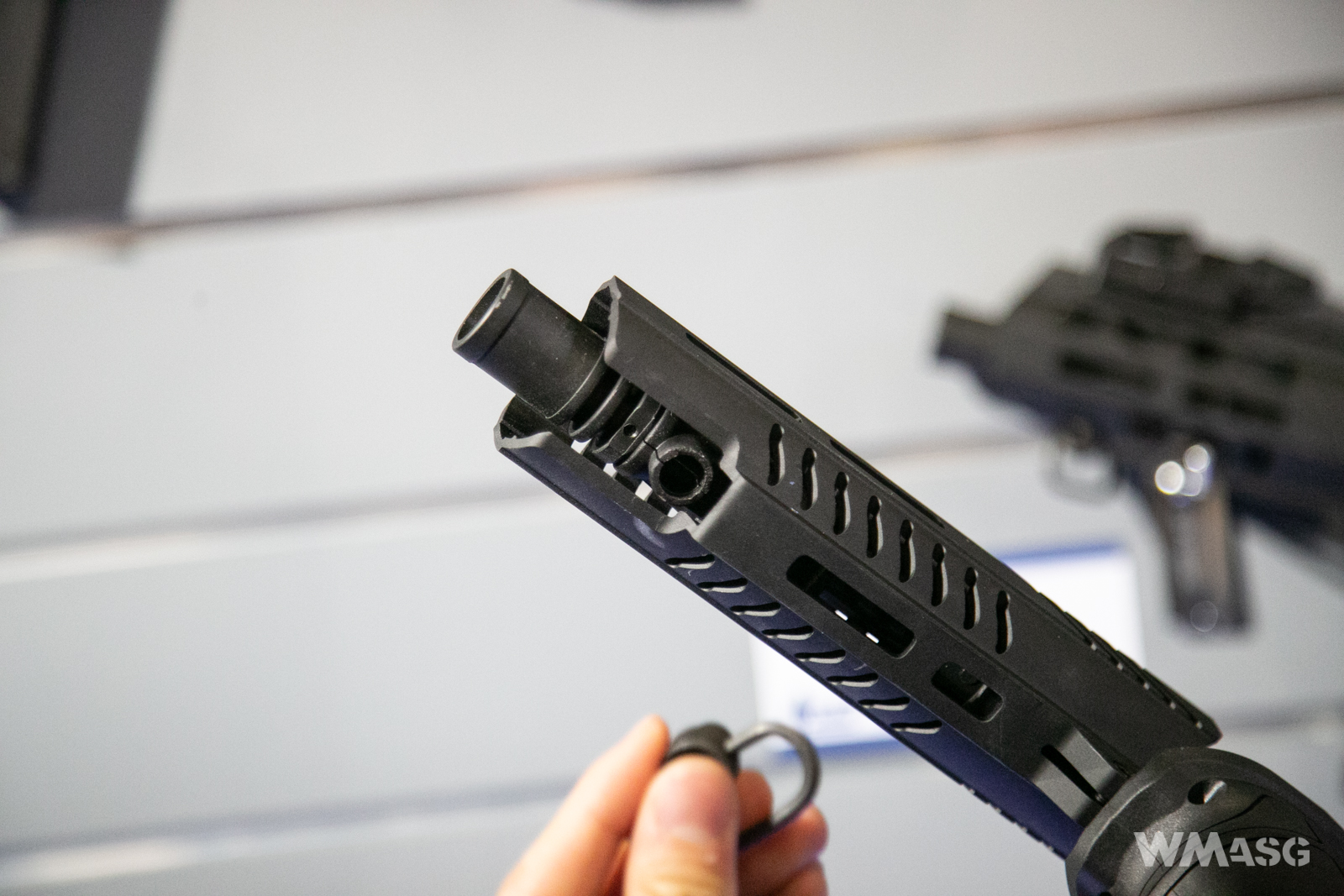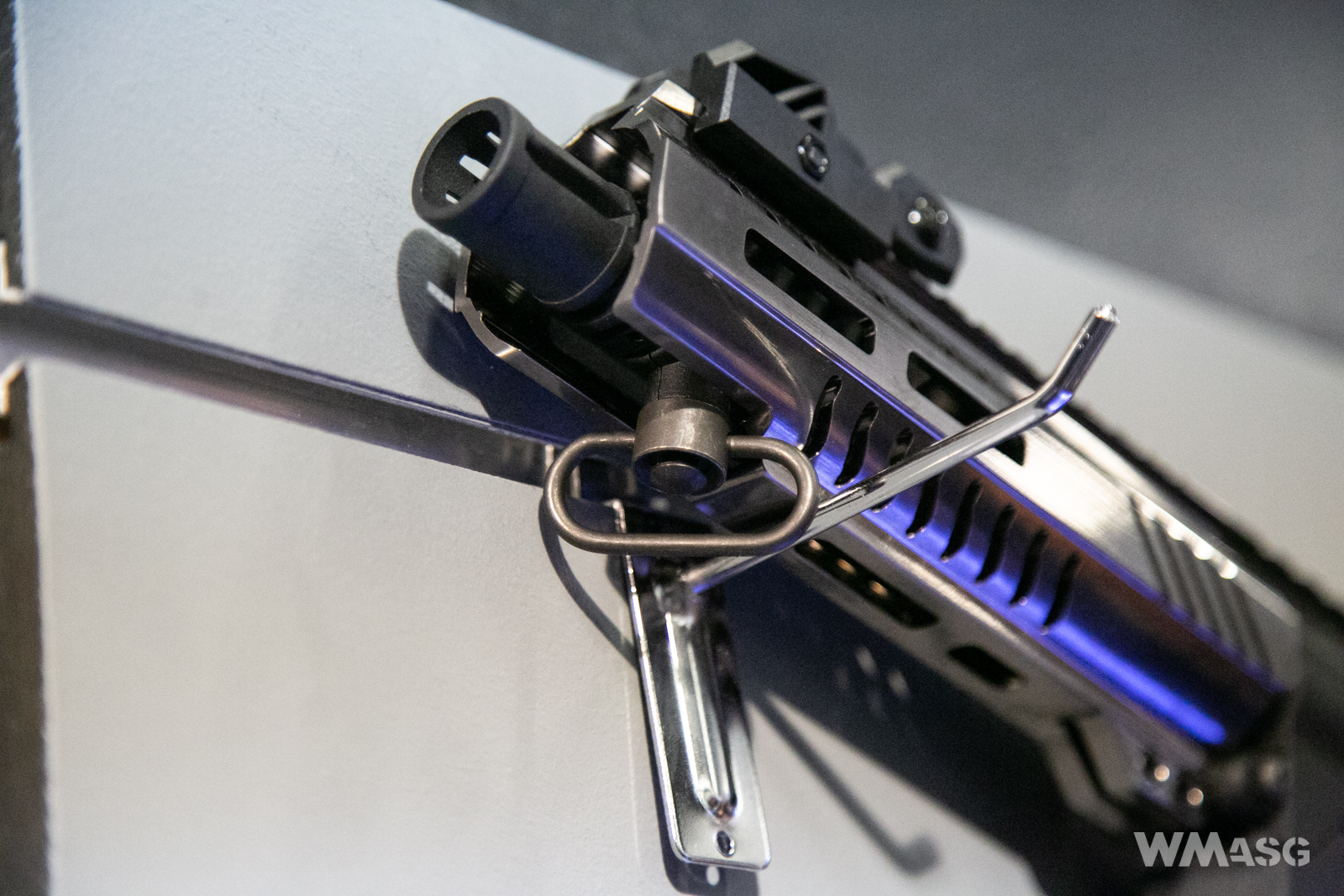 The SR4 Falcon series features removable adapters for magazine wells. This enables the replicas to work with standard M4/M16 magazines in the TM system and with dedicated magazines in the form of SRC 9 mm magazines. The replicas also have fronts in the M-lok system, two QD points for mounting tactical slings and interesting, mechanical sights.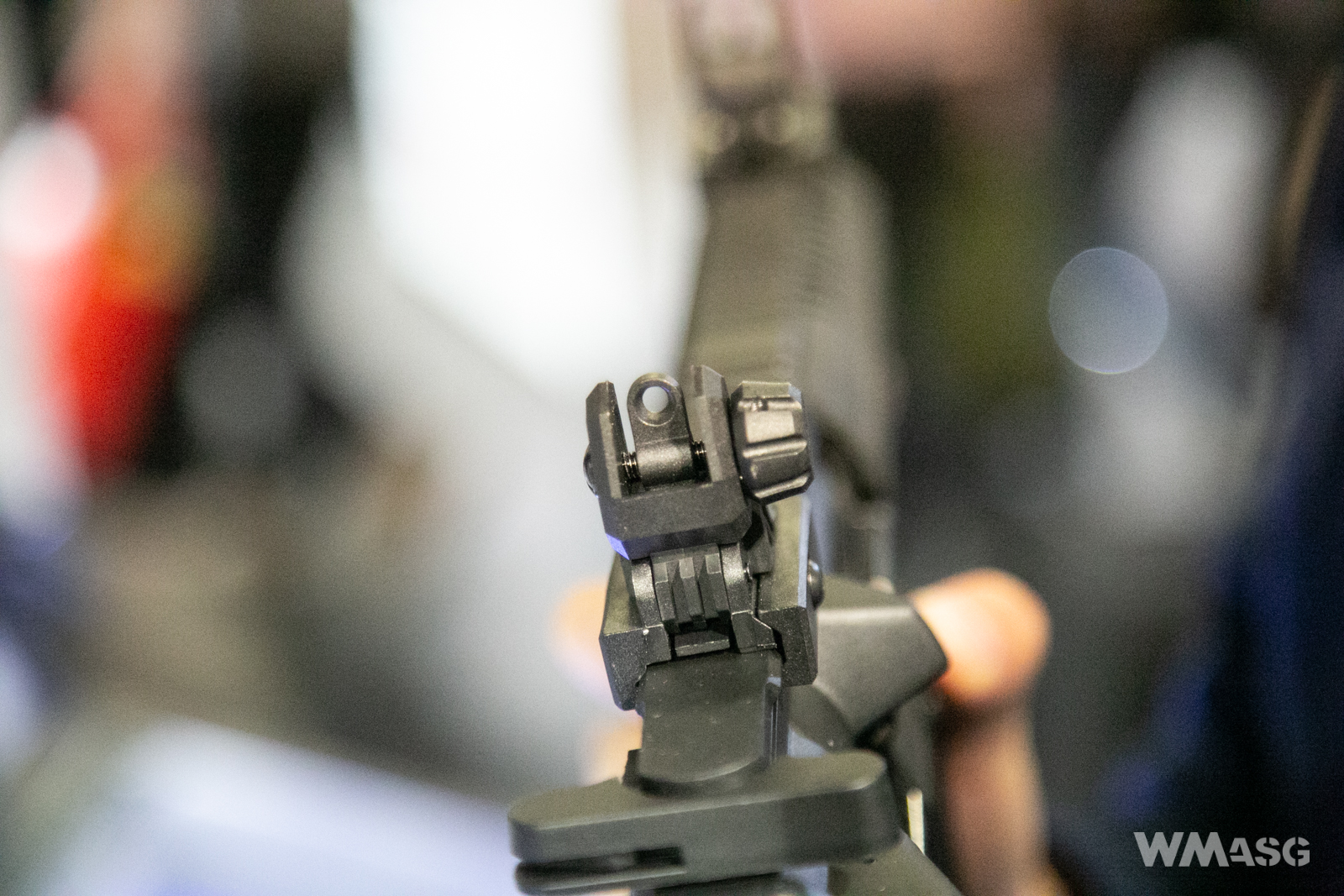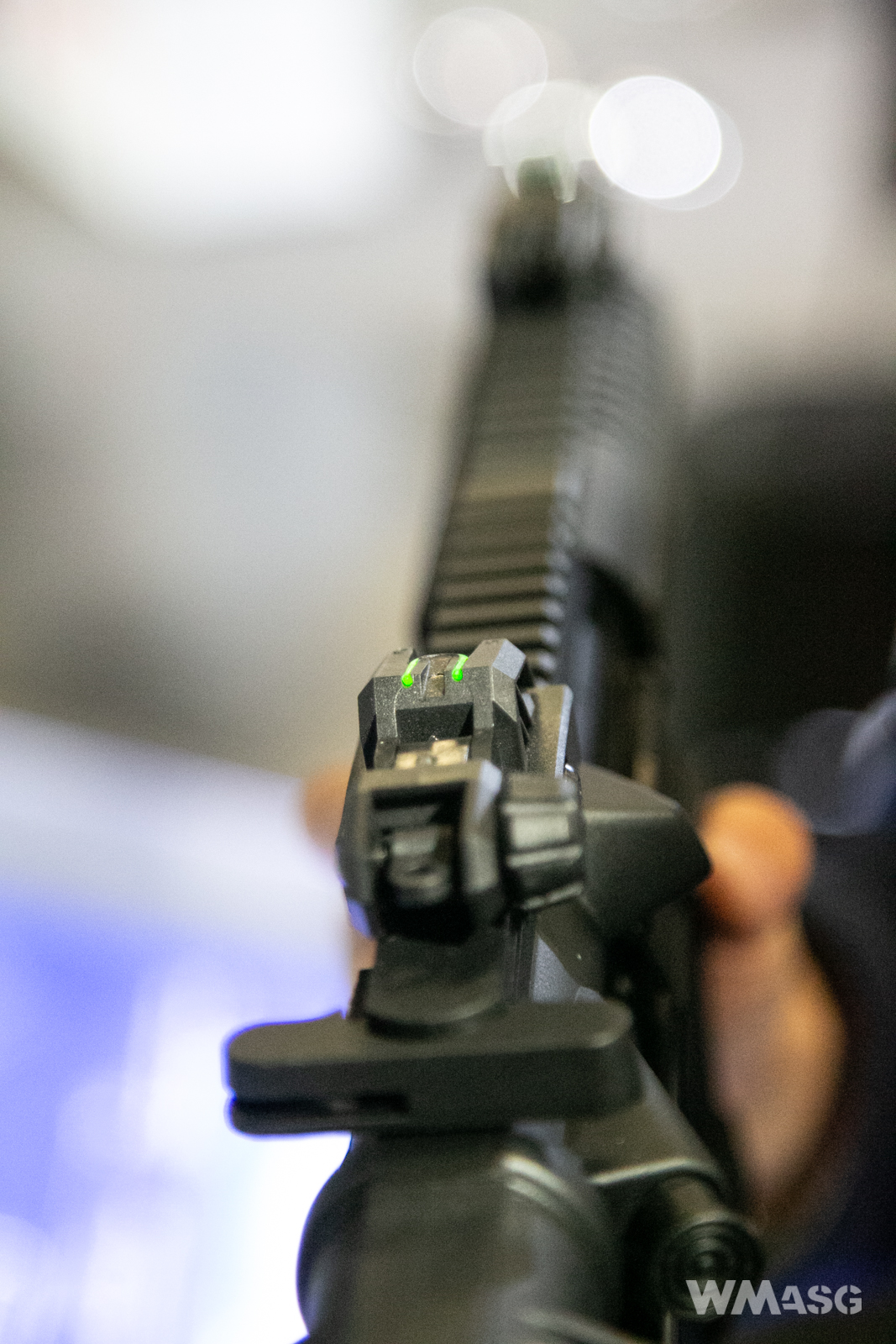 You can use them in a standard way, unfolded, or folded. In this case we use the optical fibers installed in them.
The last product that aroused our interest was the Titan revolver.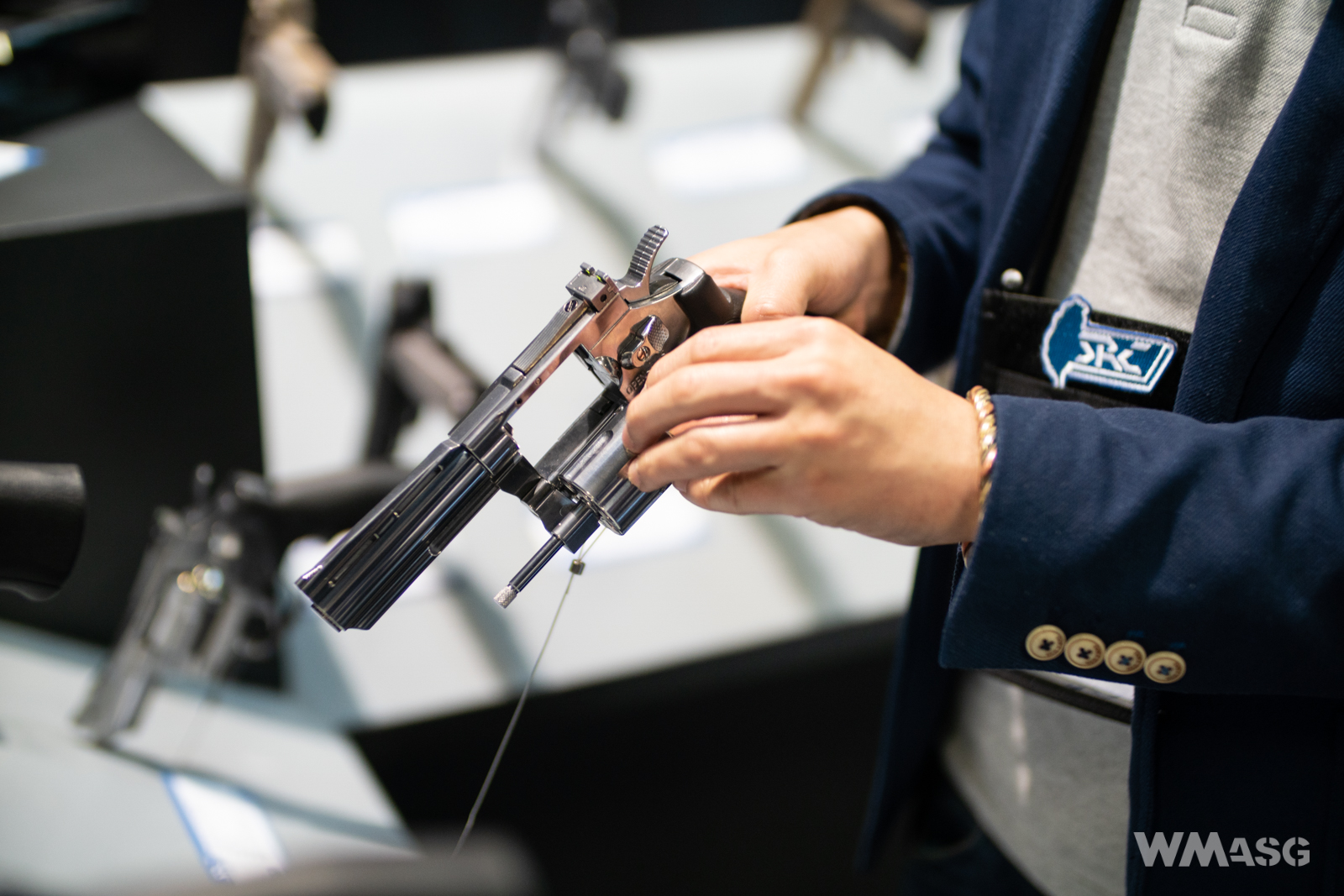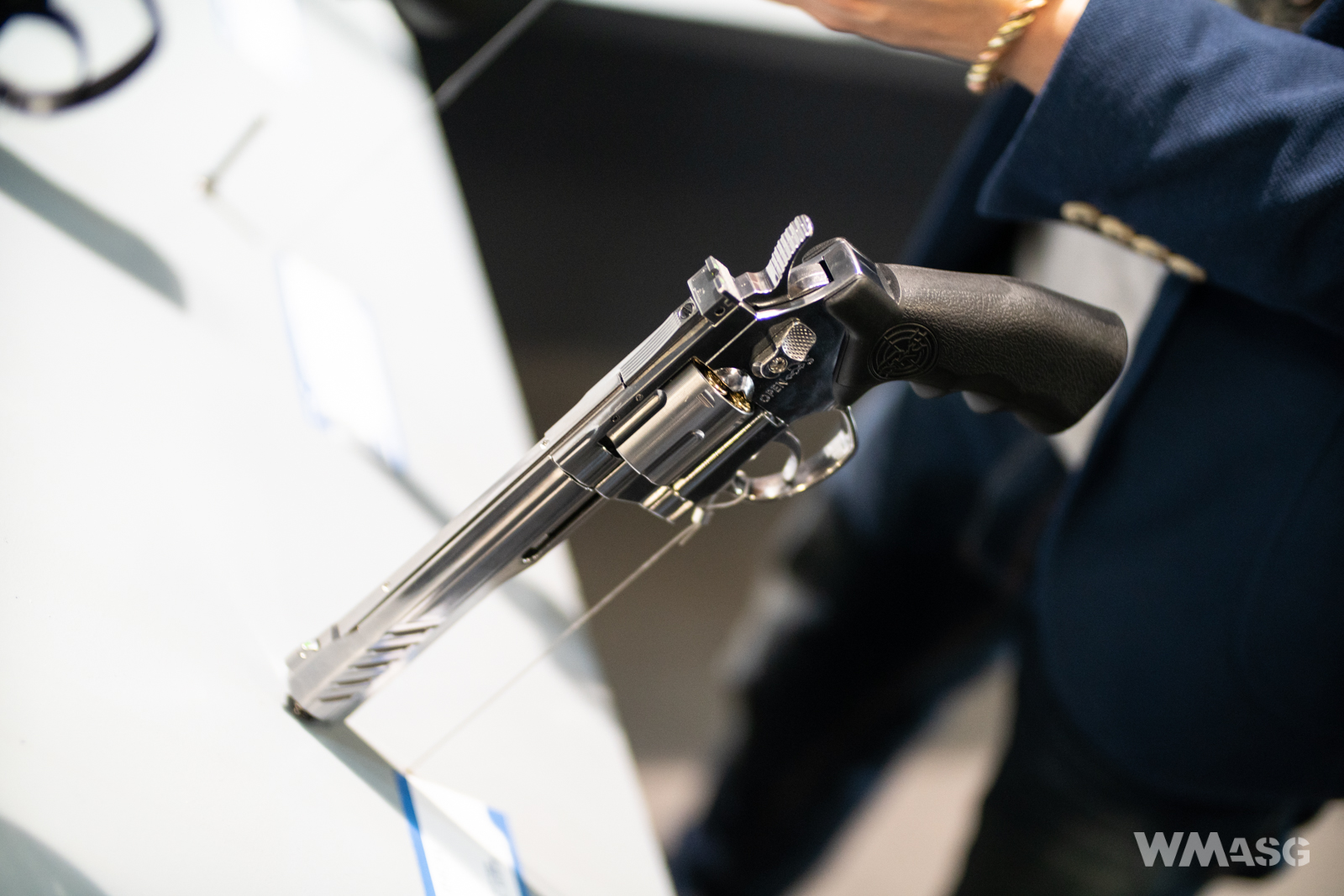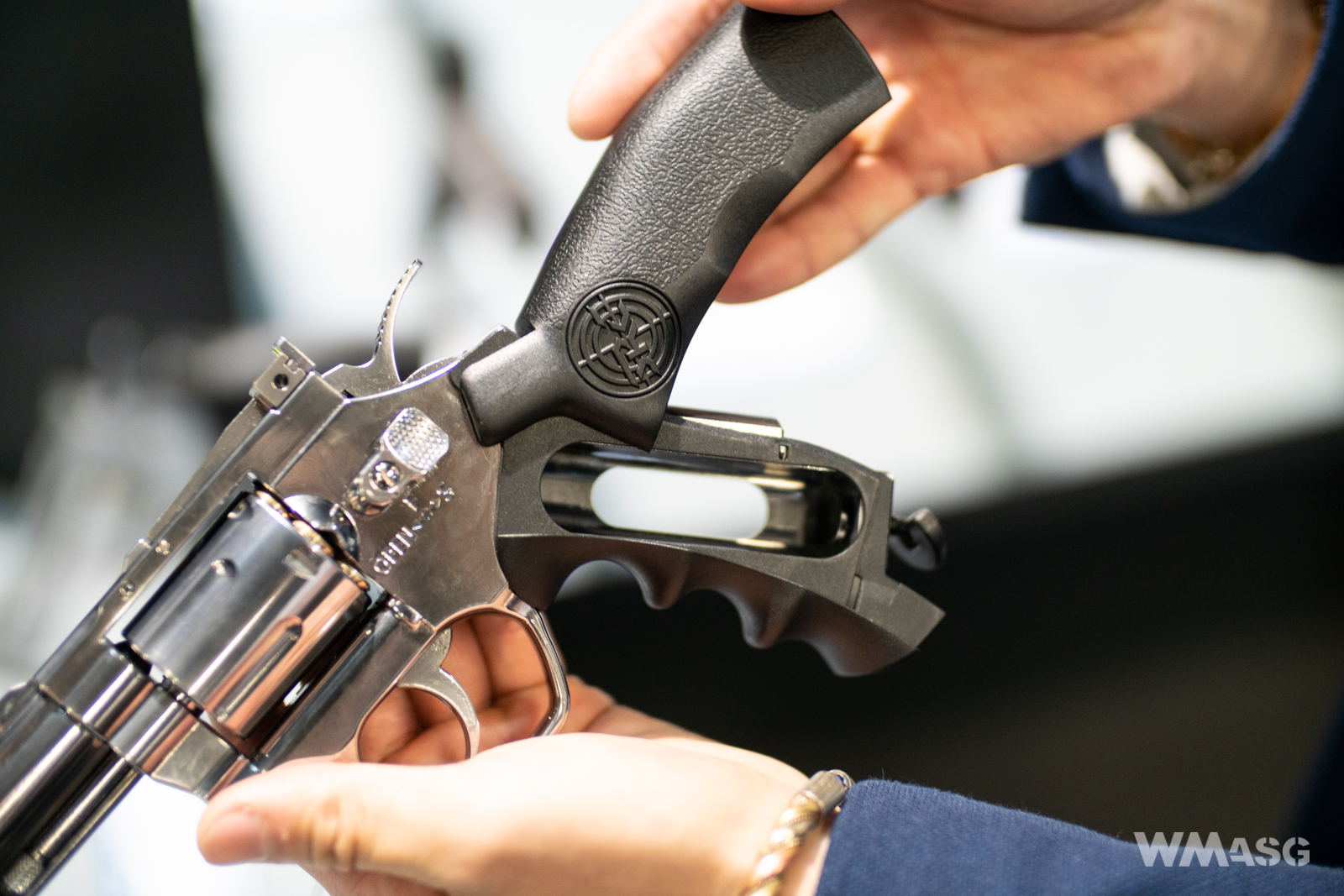 According to the SRC representative, it has been refined and strengthened, and the dummy casings are now made using the CNC machining.