News
New thermal sleeves...



Create an entry
We know very well that fashion prevails everywhere, not only on the catwalks in Milan, but also in military units and on the airsoft battlefields. One woodland and desert tri-color camos were popular, then the Multicam and AOR, and now Pencott (sorry for giving only American examples, I lack knowledge about Russian ones). Every season there is a new fashion. The same applies to the trend of attaching various types of covers and other decorative items on suppressors. The question is, do they fulfill any function?
Meanwhile, for the users or real suppressors, MANTA Systems has introduced a new version of its product, the MANTA V2 Suppressor Cover.
The model of the first generation could be noticed, e.g., on IAR carbines in the hands of the US Marines.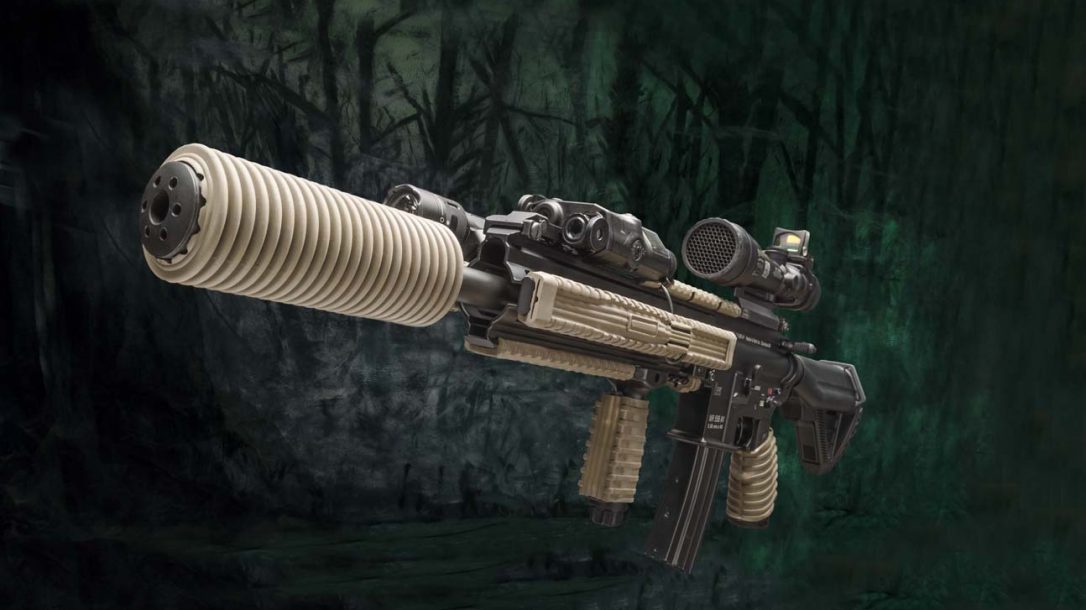 Compared to the V1, the V2 has been redesigned to be thinner and lighter compared to the first generation.
Manta V2 has a diameter of 2.1 inches after mounting on a 1.5-inch diameter muffler, unlike the 2.25-inch diameter in the previous version. The V2 is also much lighter than V1 as it weighs 5.97 ounces, while the V1 weighs 7.44 ounces. In other words, Manta managed to achieve about 20% weight reduction. Like the V1, the V2 cover also has a length of 7 inches and can be cut to any desired length. Externally, the V2 has spiral grooves compared to the straight V1 ribs. Despite all the changes introduced to the design of the new suppressor cover, Manta V2 still retains the durability of the V1 version.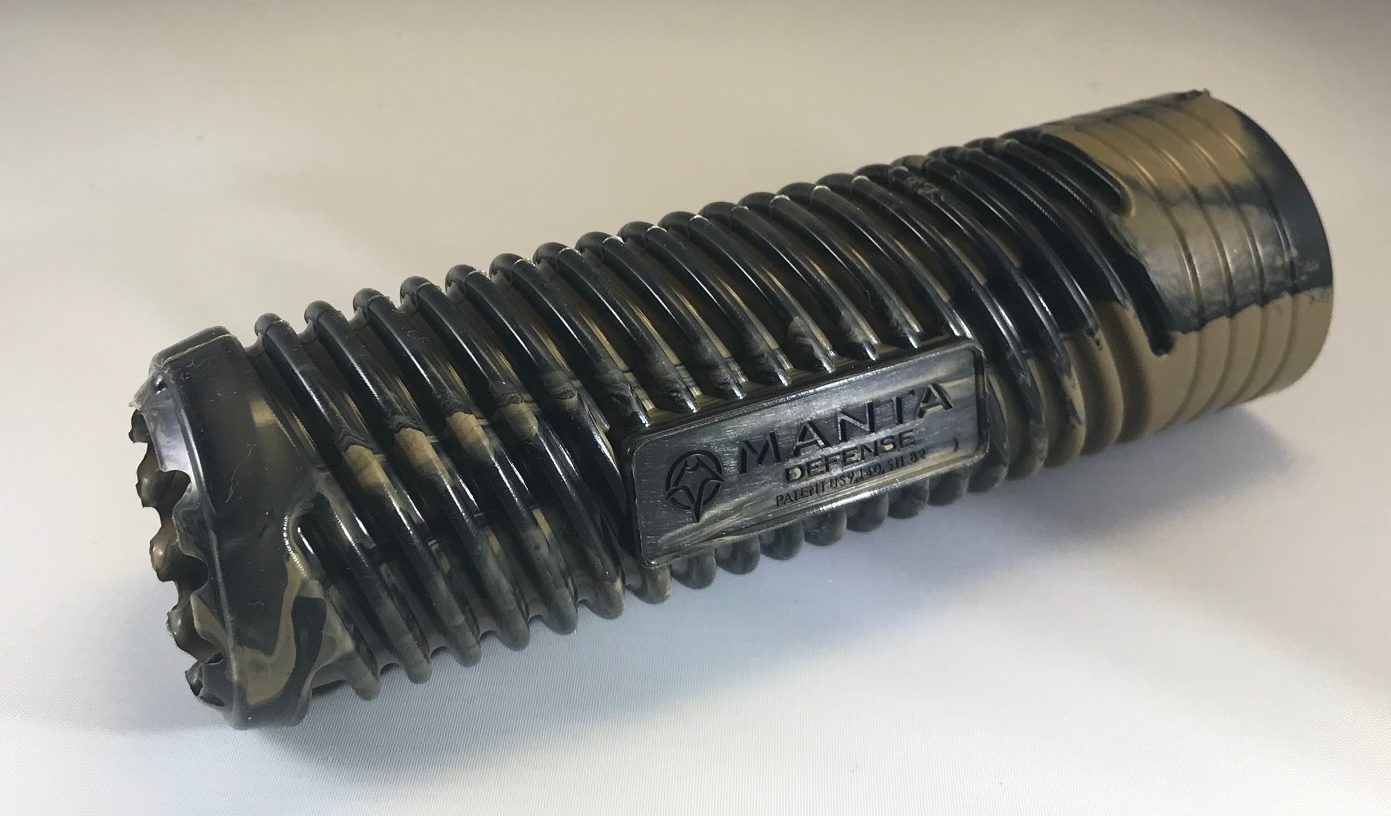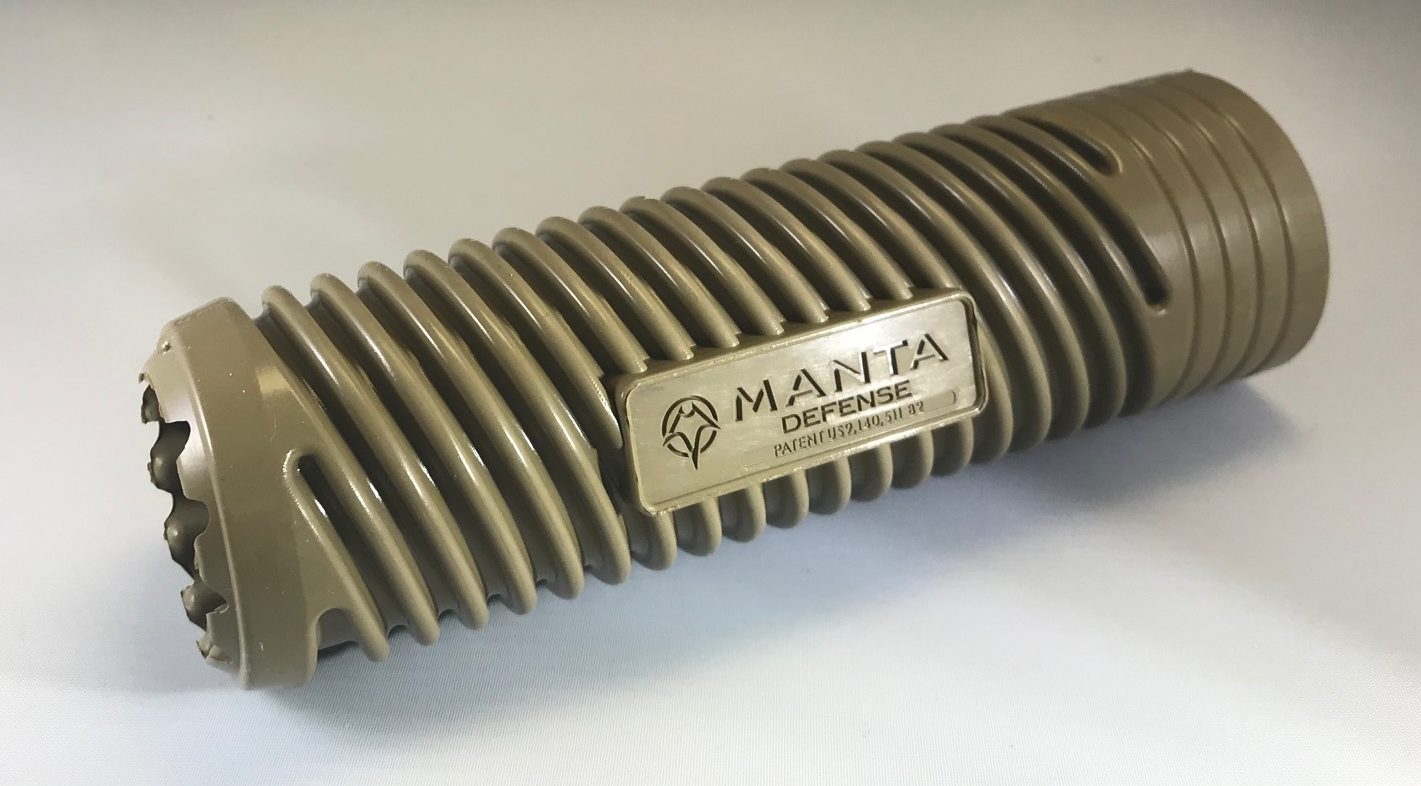 Speaking of durability, here is information from an online company:

"The Sleeves will resist the extreme heat generated from suppressors, thus protecting operators and gear from accidental burns while helping to reduce mirage and IR signature. Sleeves will not melt! "

The Manta V2 Suppressor Covers cost 69,95 USD at the manufacturers website. There are five color version available: Black, Olive Drab, Wolf Grey, Flat Dark Earth, Camo.
Sources: mantadefense.com, thefirearmblog.com, airsoftgitv.com, tactical-life.com, cadexdefence.com