Reklama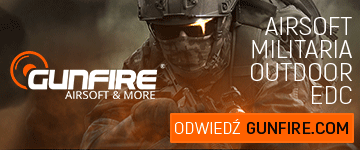 News
Tactical hand warmer...



Create an entry
The G-Tech company specializing in the production of insulated clothing, as well as hand warmers (including electric ones) used commercially by professional athletes playing in NFL, CFL, NBA, MLB, NCAA leagues etc. At the AUSA 19 expo the company presented the military version of its products.
The presented warmers are powered by Li-Po batteries and are equipped with a heated insert that you can hold in your hands inside the heater. The heating power is adjustable (low, medium, high) and offers a 6, 4 or 2 hour operation mode. The heater is lined with fleece that provides additional insulation and warmth.
Currently, heaters are offered in black, Coyote and MultiCam.
Source: soldiersystems.net