2020 was not an easy year also for the airsoft industry, but it was full of new challenges. As ICS emphasizes, the airsoft industry is a large, global family full of enthusiastic and creative people. The manufacturer once again wants to give players, who are fans of the brand and satisfied users of ICS products, a chance to establish a closer relationship with the manufacturer.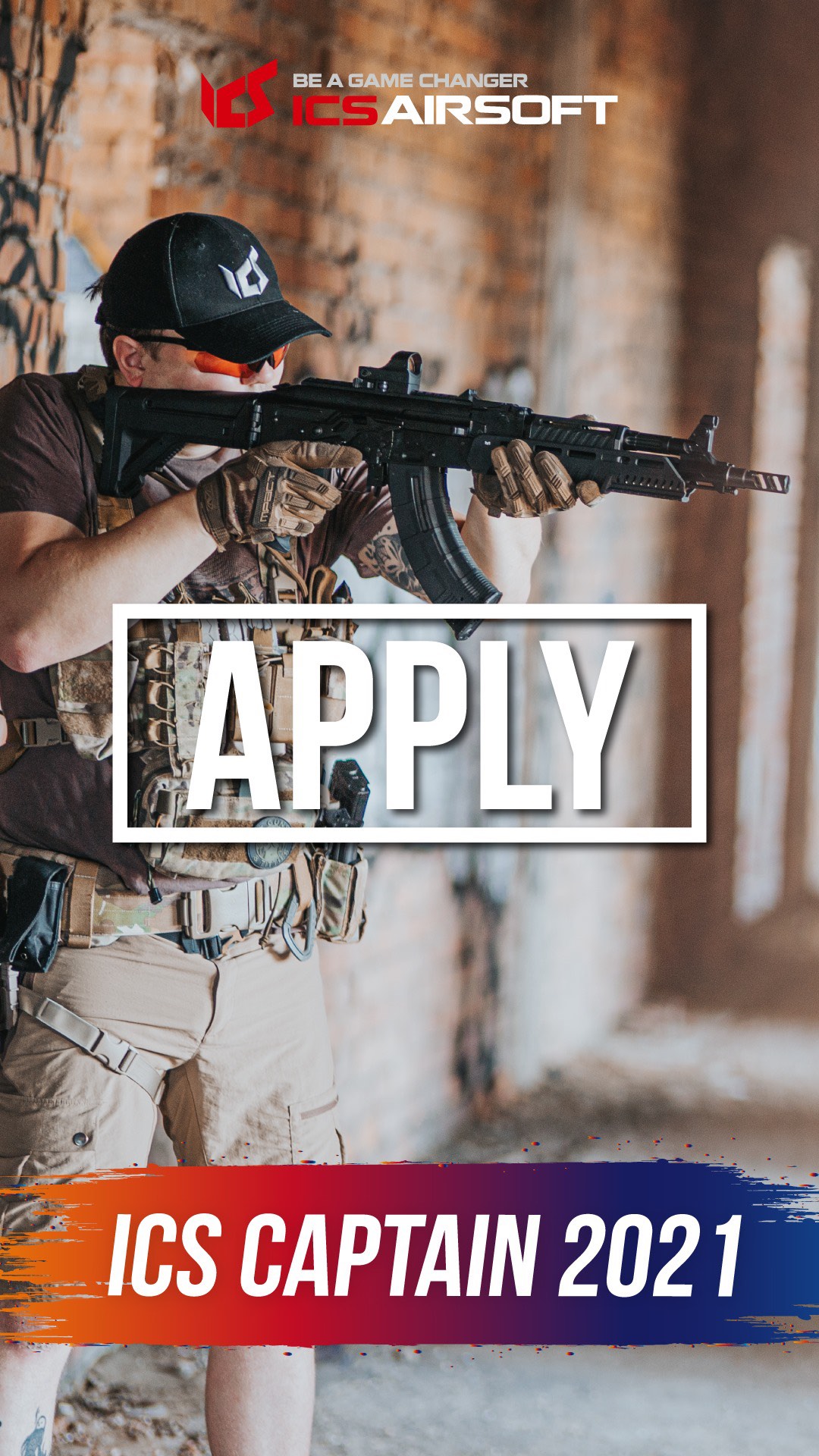 What is the ICS Captain Program?
This program is an opportunity for ICS to sponsor selected, distinguished airsoft players - ICS Captains by providing them with this support during the cooperation period, and above all, establishing better contact with users of products with the ICS logo.

What does ICS expect? Brand ambassadors? Sponsored players? Influences? As the manufacturer assures - no. People with passion are wanted. They have to be committed, creative people who are to be partners for ICS. People who will help shape the brand's image in the local community and in local stores. Such a person should be sufficiently persuasive on and off social media, participate in major airsoft events and the general airsoft community. People that will be reliable partners who want to develop and engage in the promotion and development of the brand.
In return, selected people will receive:
<ul> <li>direct contact facilitating access to ICS products, replicas, </li> <li>accessories and gadgets,</li> <li>exclusive ICS Captain identity clothing,</li> <li>the possibility of testing prototypes,</li> <li>participate in big games on behalf of ICS,</li> <li>and more. </li> </ul>
Requirements:
<ul> <li>engagement,</li> <li>very good command of English enabling efficient communication in social media and the "real world",</li> <li>be of help to local ICS distributors.</li> </ul>
ATTENTION! The number of places is very limited. Are you a satisfied ICS user and do you dream of becoming more popular in the airsoft community? You have time to submit your application by December 7, 2020, 9:00 a.m. (UTC + 8, i.e. 4:00 p.m. Polish time). This year, ICS encourages you to send in your video presentation.
Application form:https://reurl.cc/Md95jm