LCT Airsoft, just like last year, is organizing a video competition with attractive prizes for the winners. The author of the best film will receive $ 5,000 and a new AEG replica of the SVD sniper rifle with a low serial number (LCKZZ001-210001). The next two videos will receive $ 2,500 each.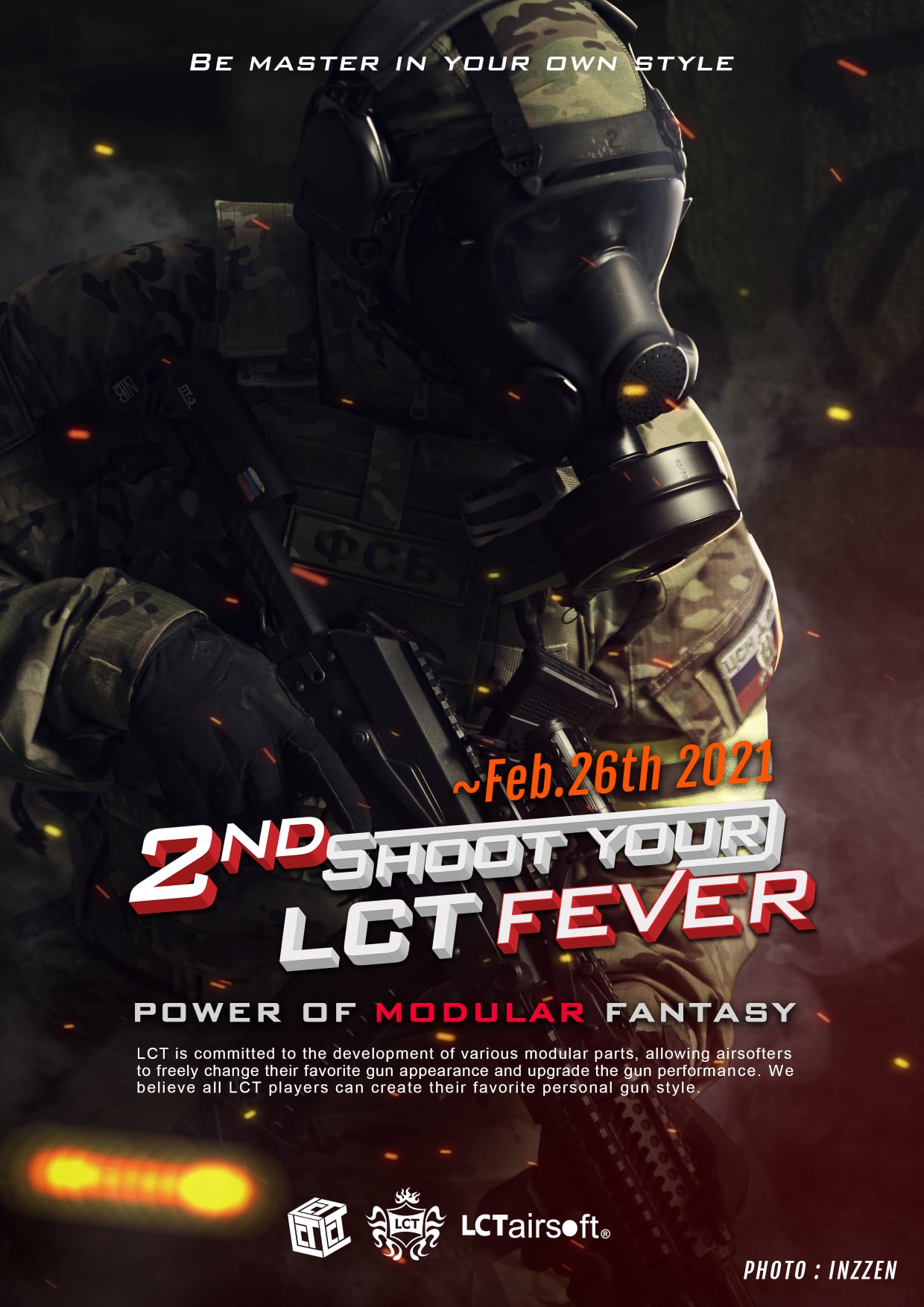 This year's theme of the competition is "SHOW YOUR POWER OF MODULAR FANTASY", i.e. modularity of LCT airsoft replicas. The manufacturer has recently put great emphasis on the multitude of accessory parts for replicas from its offer and it can be seen that also in the next year it will be an important element in the LCT Airsoft offer. The video should be 3 to 10 minutes long. The deadline for submit works is 26 Feb 2021. Detailed and quite strict requirements can be found in the competition rules specified in the linked document: https://drive.google.com/file/d/18tUE6BDAXll6lFq76TKt3elaTRX7tdwp/view
Below is our presentation of accessory parts for the replica of the legendary HK G3 rifle, i.e. the LC-3 by LCT Airsoft.
<iframe src="https://www.youtube.com/embed/Q5SEOkFJf8k" width="560" height="314" allowfullscreen="allowfullscreen" />
And also parts from the Z series:
<iframe src="https://www.youtube.com/embed/EwVNUzesk_E" width="560" height="314" allowfullscreen="allowfullscreen" />