Magpul's offer for 2021
Starting with a high note, a Drum magazine because Magpul wants to offer two such magazines for its customers in 2021. The first one is dedicated for the MP5/HK94 submachine gun.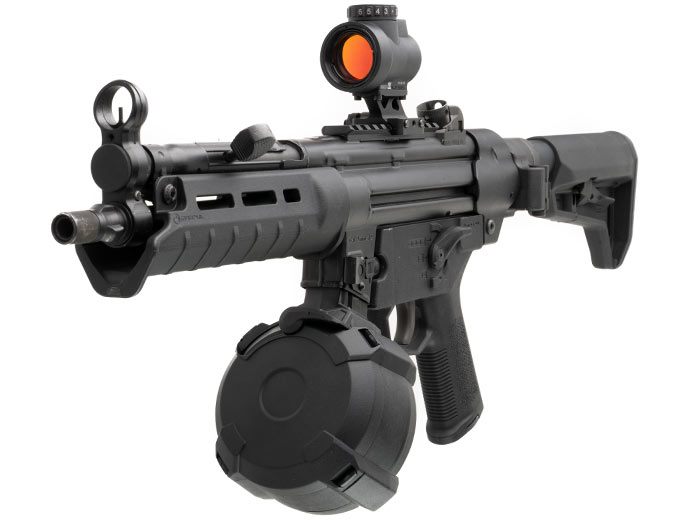 The PMAG D-50 drum magazine holds 50 9mm rounds and is mostly made of polymer - like the entire line of Magpul magazines. It is equipped with an inspection port enabling to see the amount of ammunition left and a spring holding lever for easy and quick loading.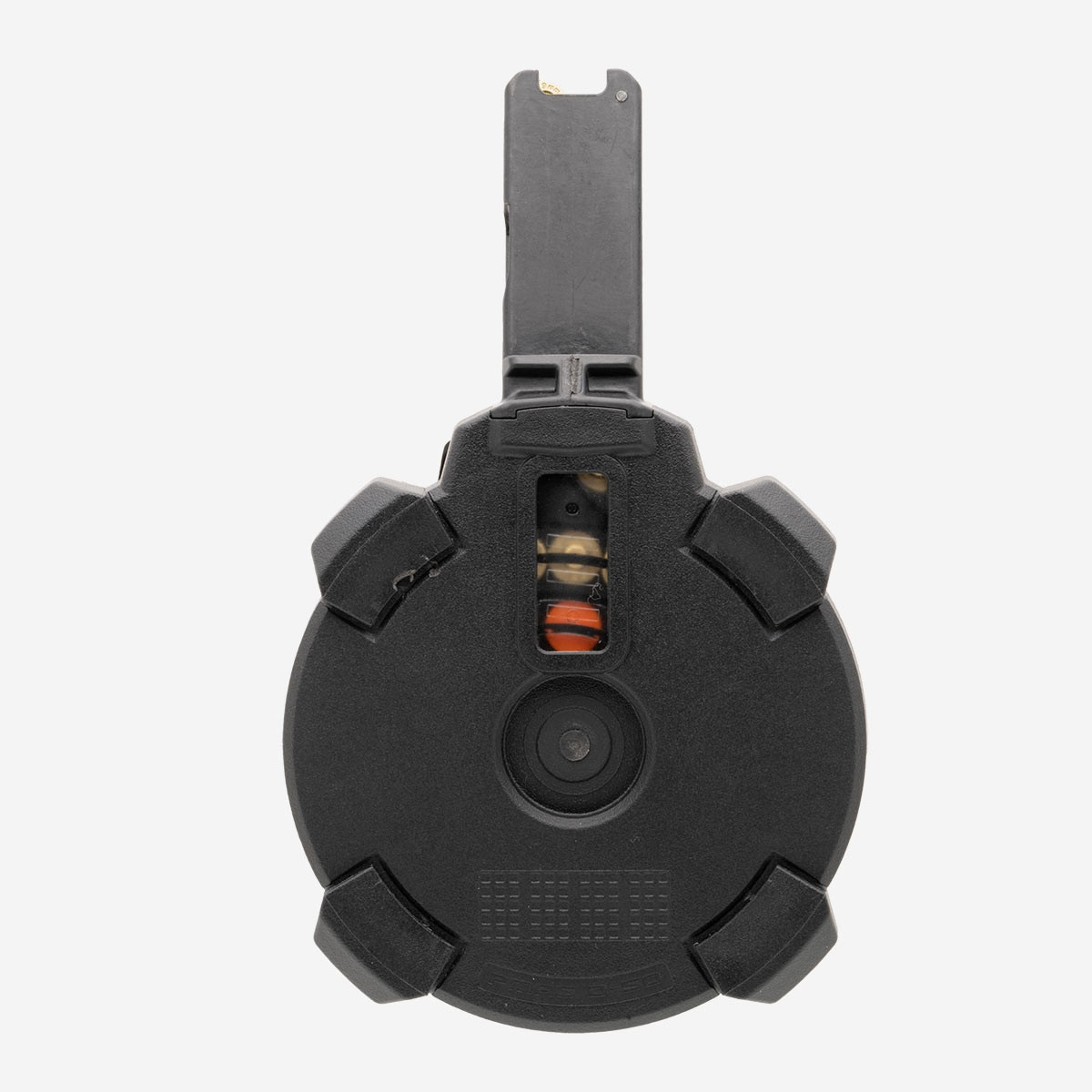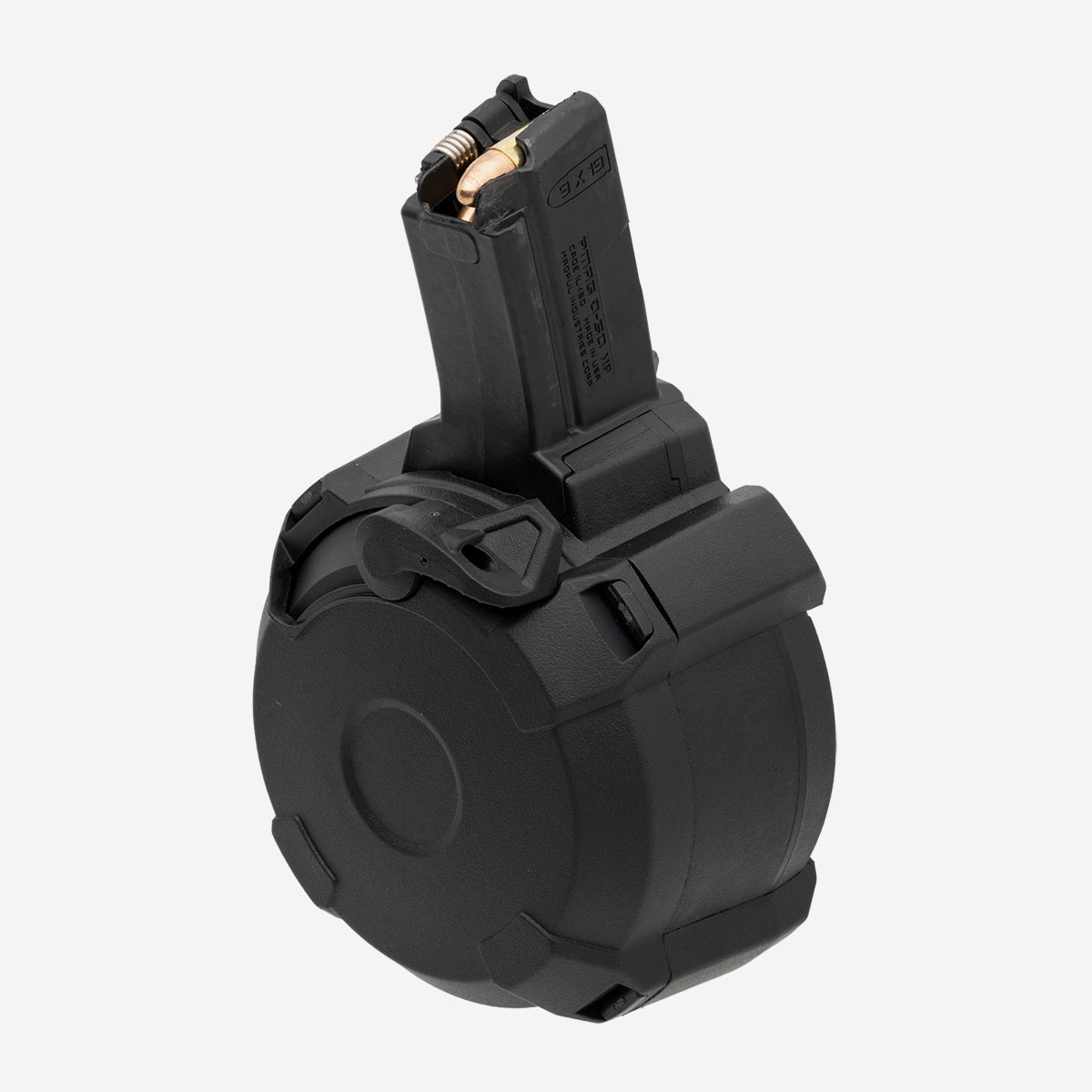 The magazine design ensures quick disassembly for cleaning and, interestingly, allows the MP5 slide to be held open after the last shot has been fired - a feature that standard magazines do not provide. The price of the new PMAG D-50® MP - HK94/MP5® on the manufacturer's website is 119.95 USD.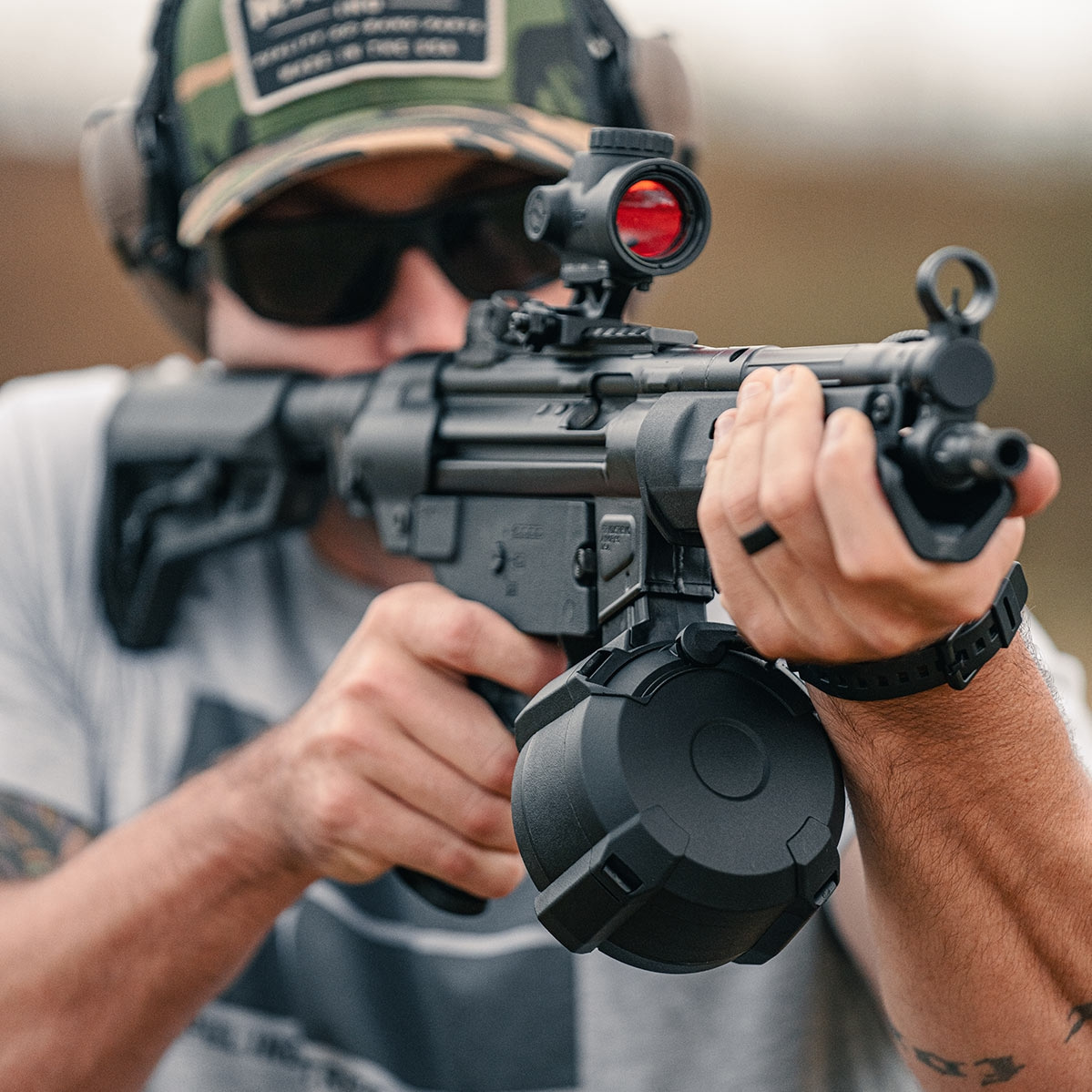 Another "drum" is the PMAG D-50® GL9® - GLOCK® - a model, as the name suggests, intended for Glock pistols.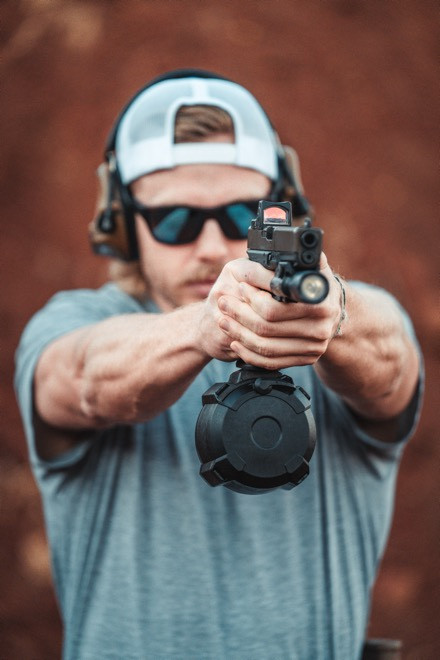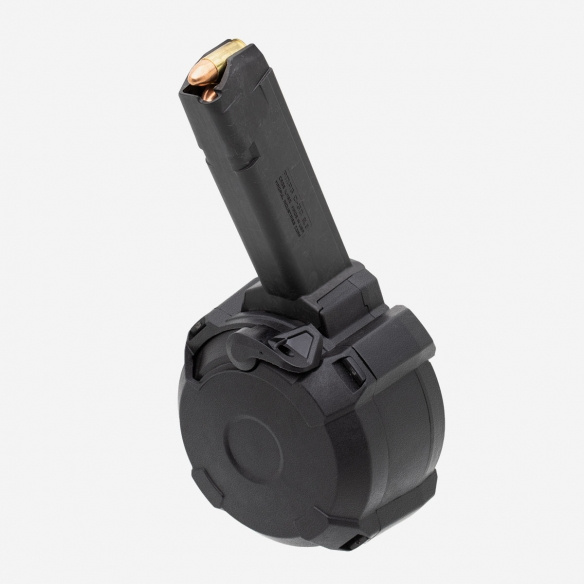 Similar to the MP5 model, the magazine for the Glock series also holds 50 rounds of 9mm ammunition. Its other features are the same as the above-described model for the MP5. The manufacturer, however, does not recommend the use of this magazine in PCCs (Pistol Caliber Crabine) due to the possibility of jamming, incorrect ammunition feeding and the risk of faster magazine wear.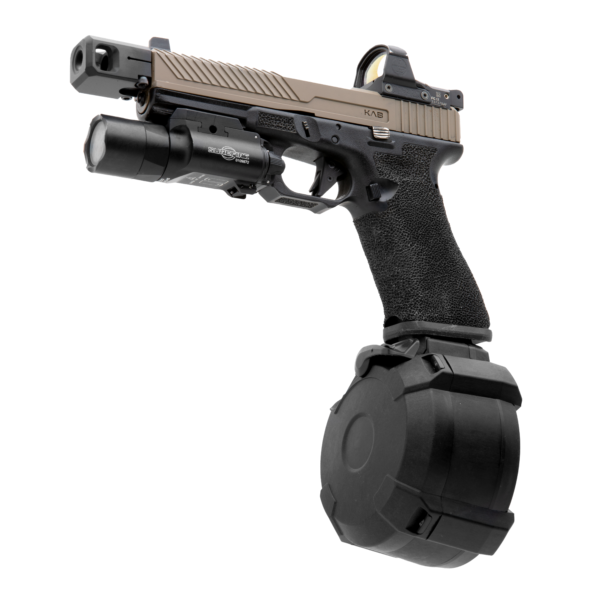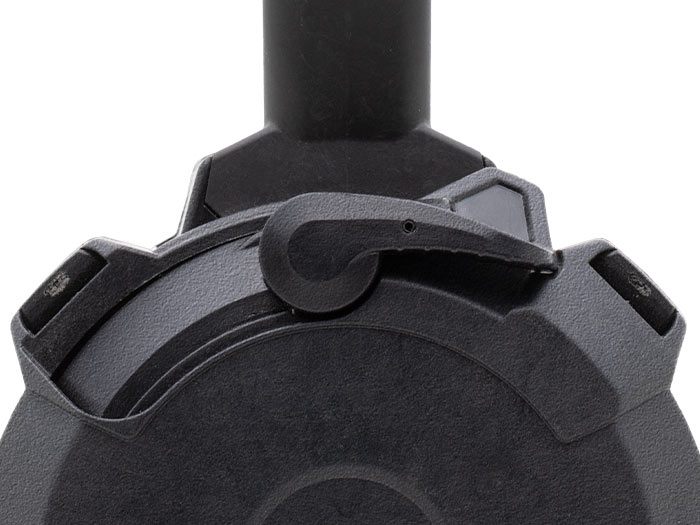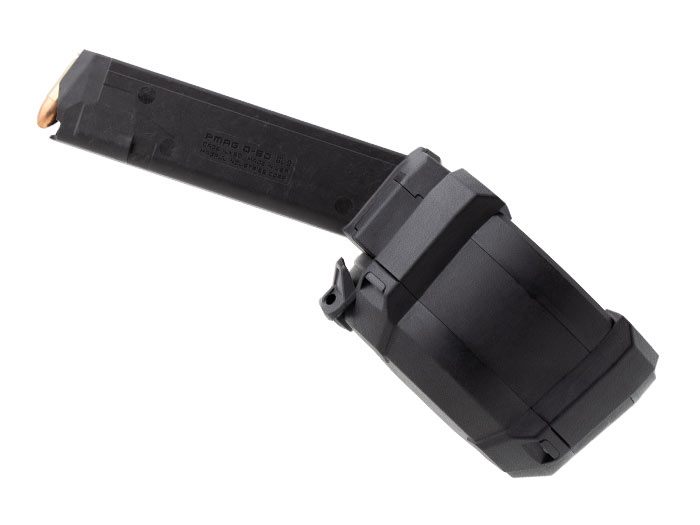 The price is also 119.95 USD.
The list of new Magpul's products is supplemented by:
- A new, lighter version of the Magpul PRS Lite sniper stock.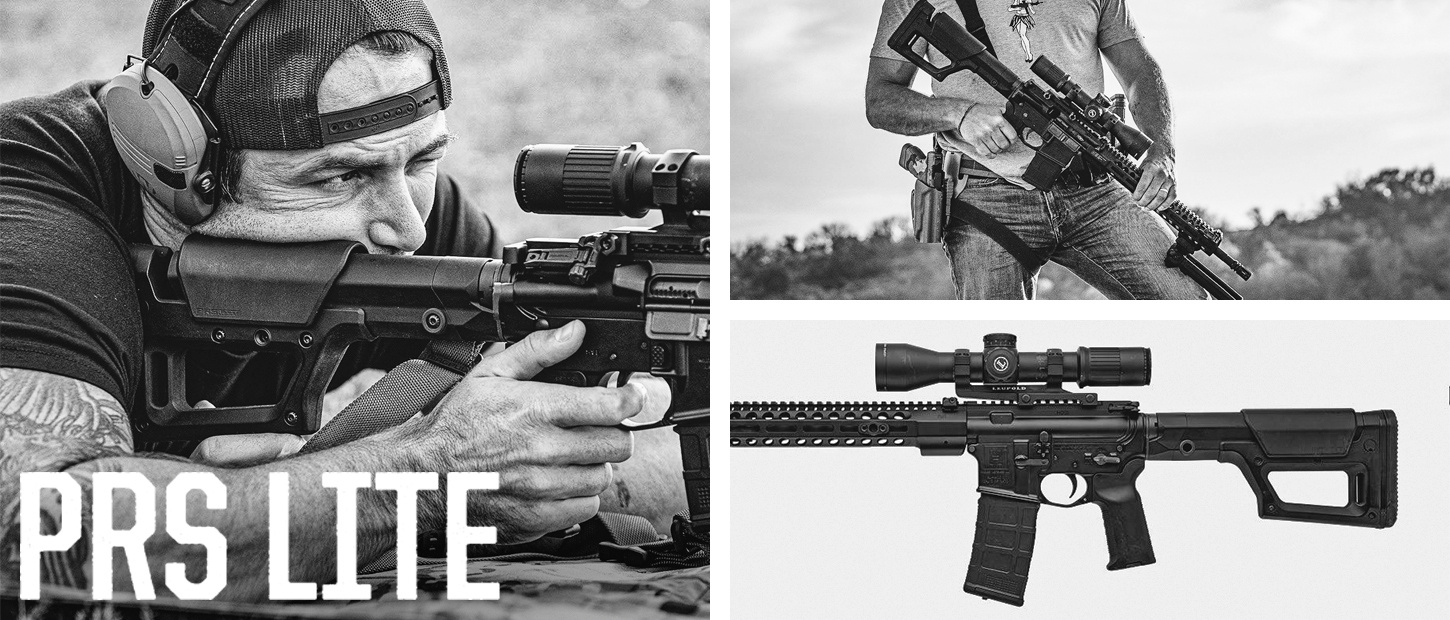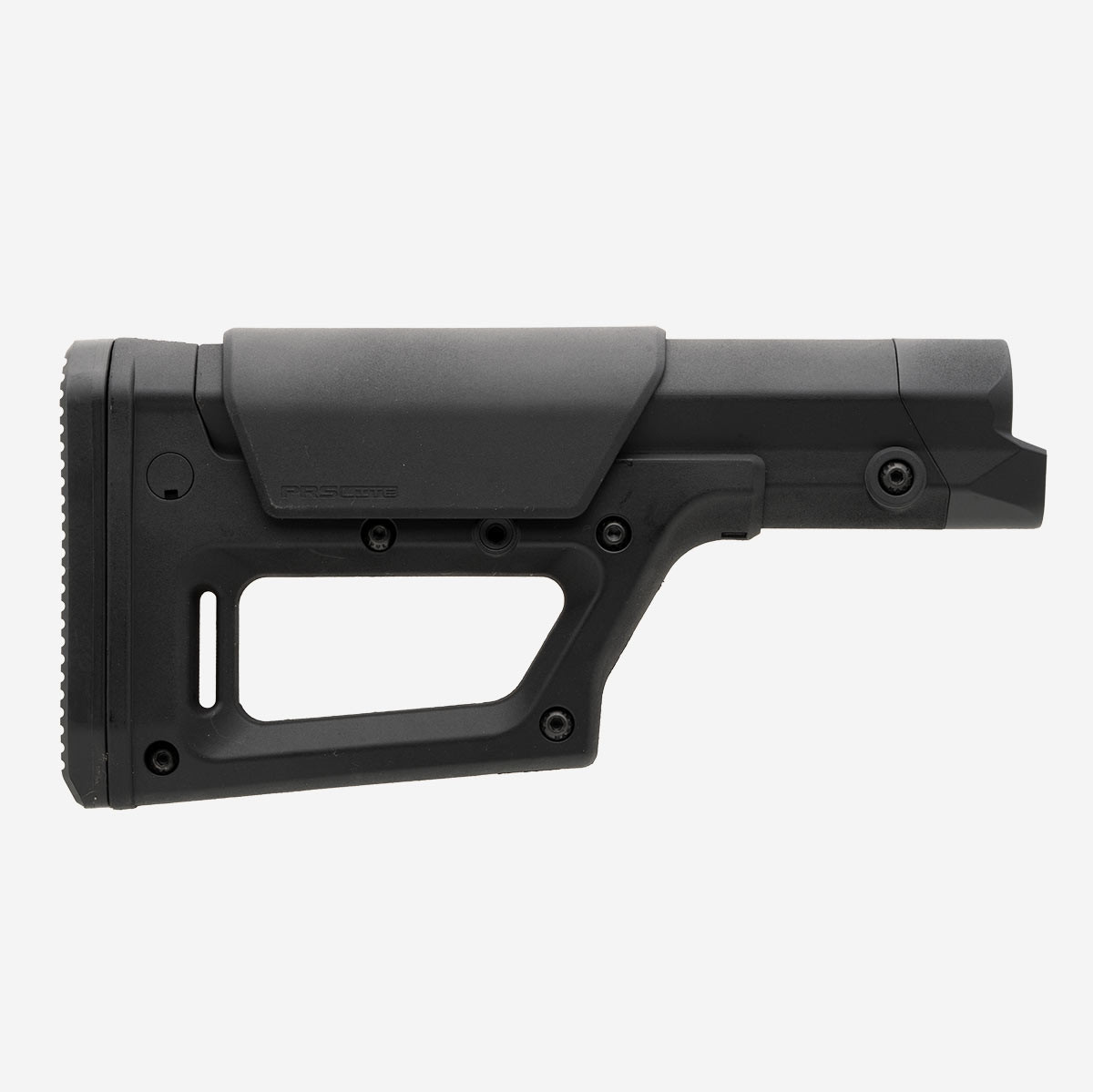 The stock is dedicated for the AR15/AR10 series of rifles, it is equipped with a rubber butt plate and a smaller adjustment range than in the standard version.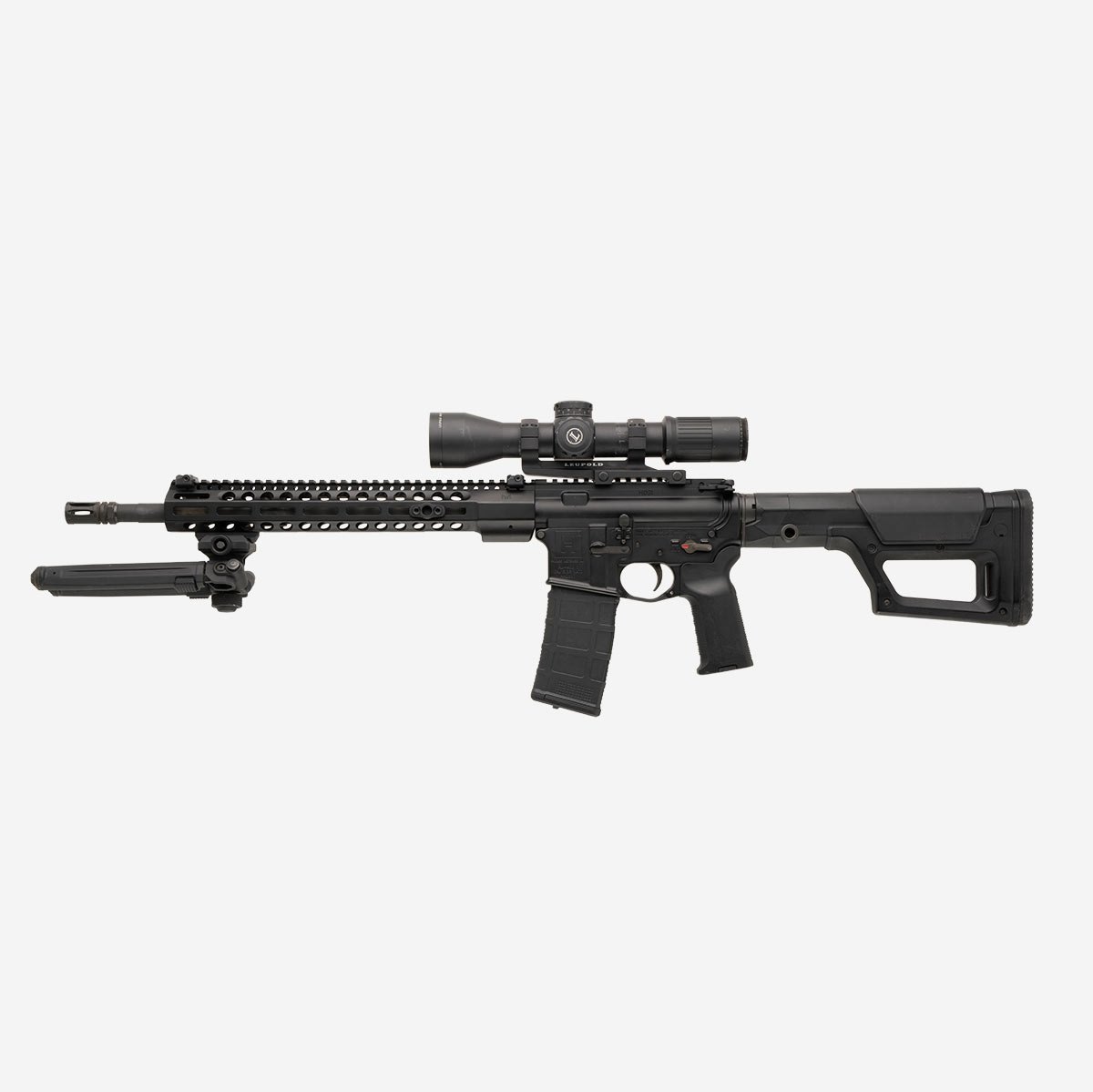 The stocks are to be available in black, FDE and olive drab - estimated price is 119.95 USD.
- New MBUS 3 iron sights with reduced dimensions and solutions taken from the MBUS Pro series, enabling, among other things, adjustment of the front sight without the use of additional tools.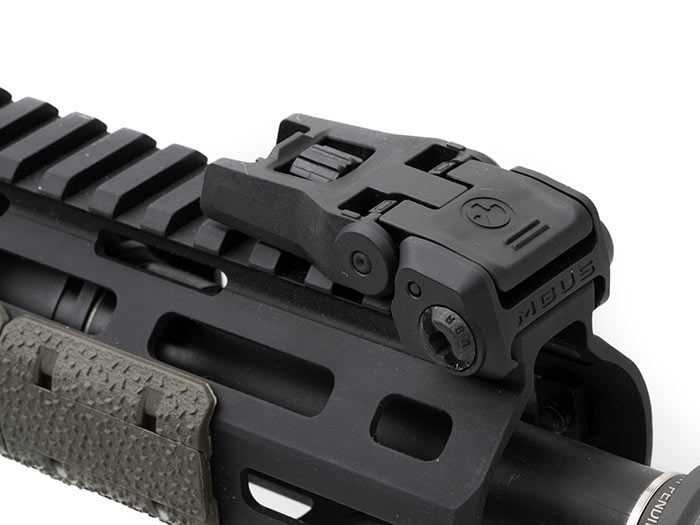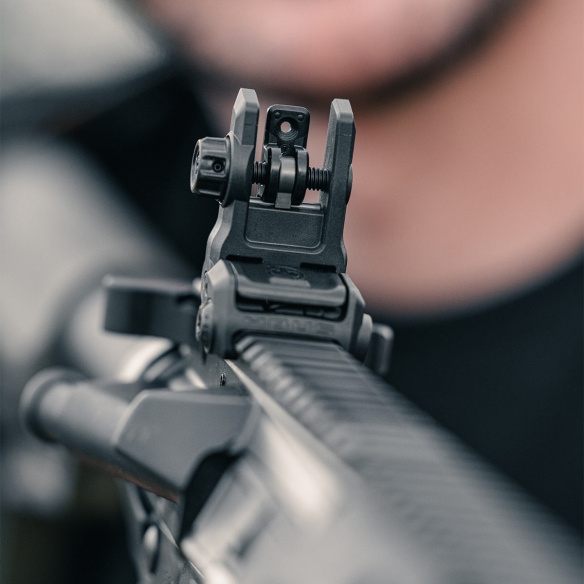 The prices are: 39.95 USD for the  front sight and 59.85 USD for the rear sight.
New, enlarged pistol grip for AR15/AR10 - the MOE® K2-XL Grip.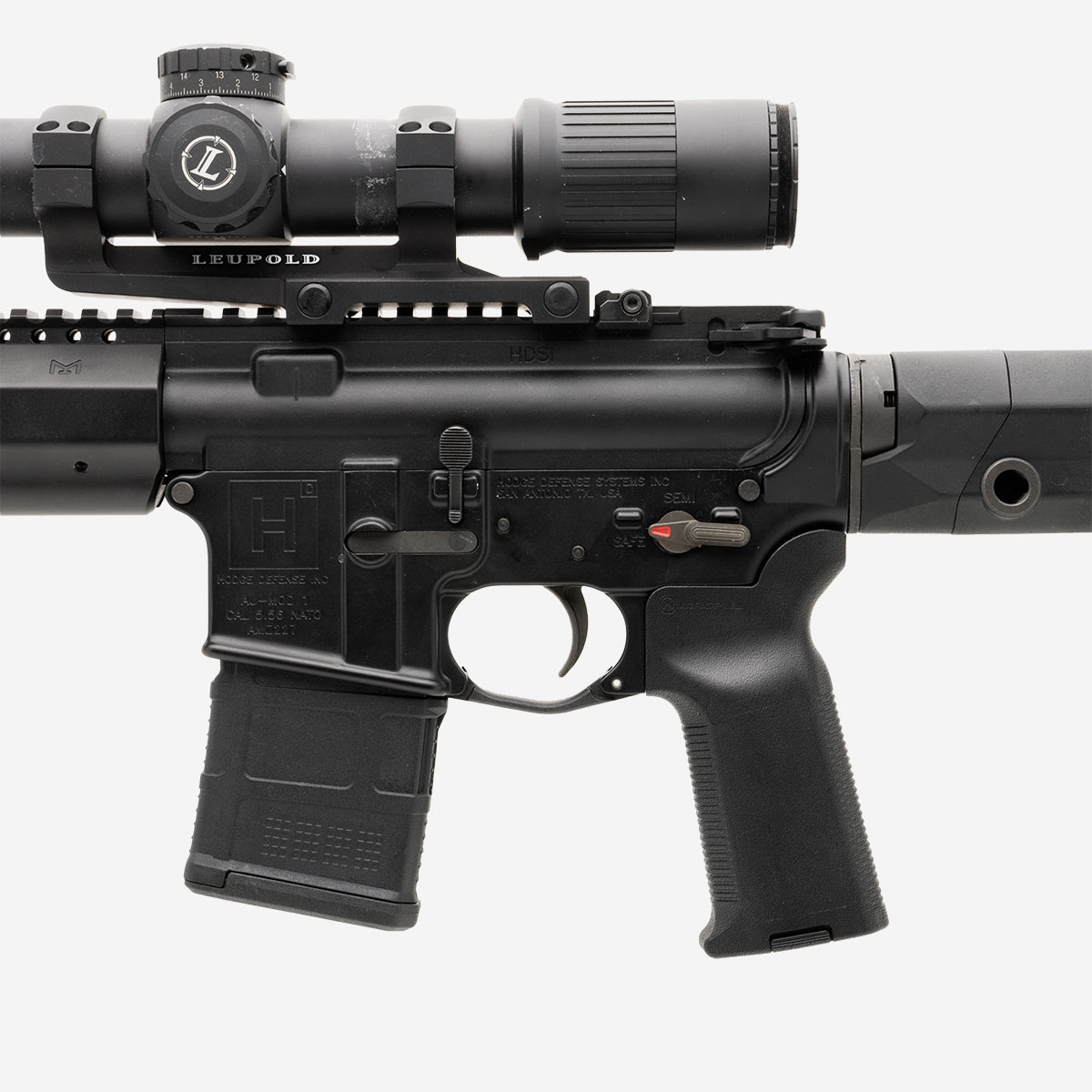 This model designed especially for big-handed shooters, available in black, FDE and olive drab for 23.95 USD.
The offer for 2021 is supplemented by the PMAG 10/30 magazine, which allows the installation of a capacity limiter of up to 10 rounds - for countries and states where it is required by law - allowing the shape and functionality of a full-size magazine to be maintained. It costs 17.95 USD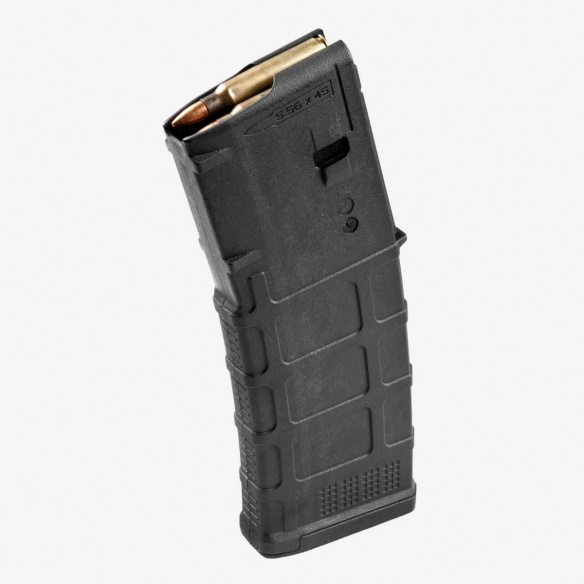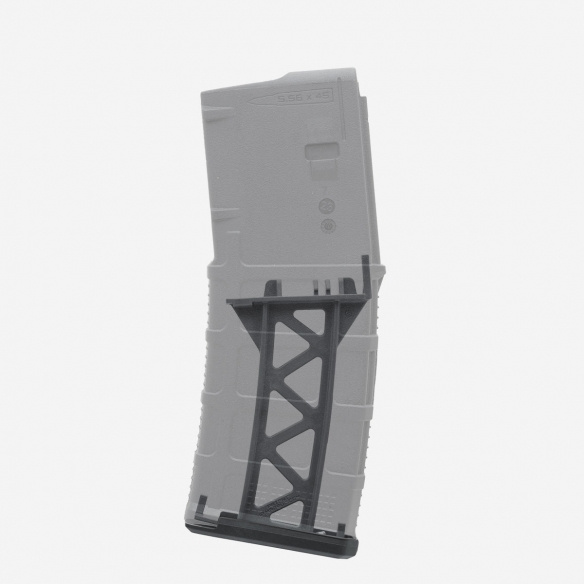 and a dedicated adapter for Magpul bipods called Rail Grabber for 79.95 USD.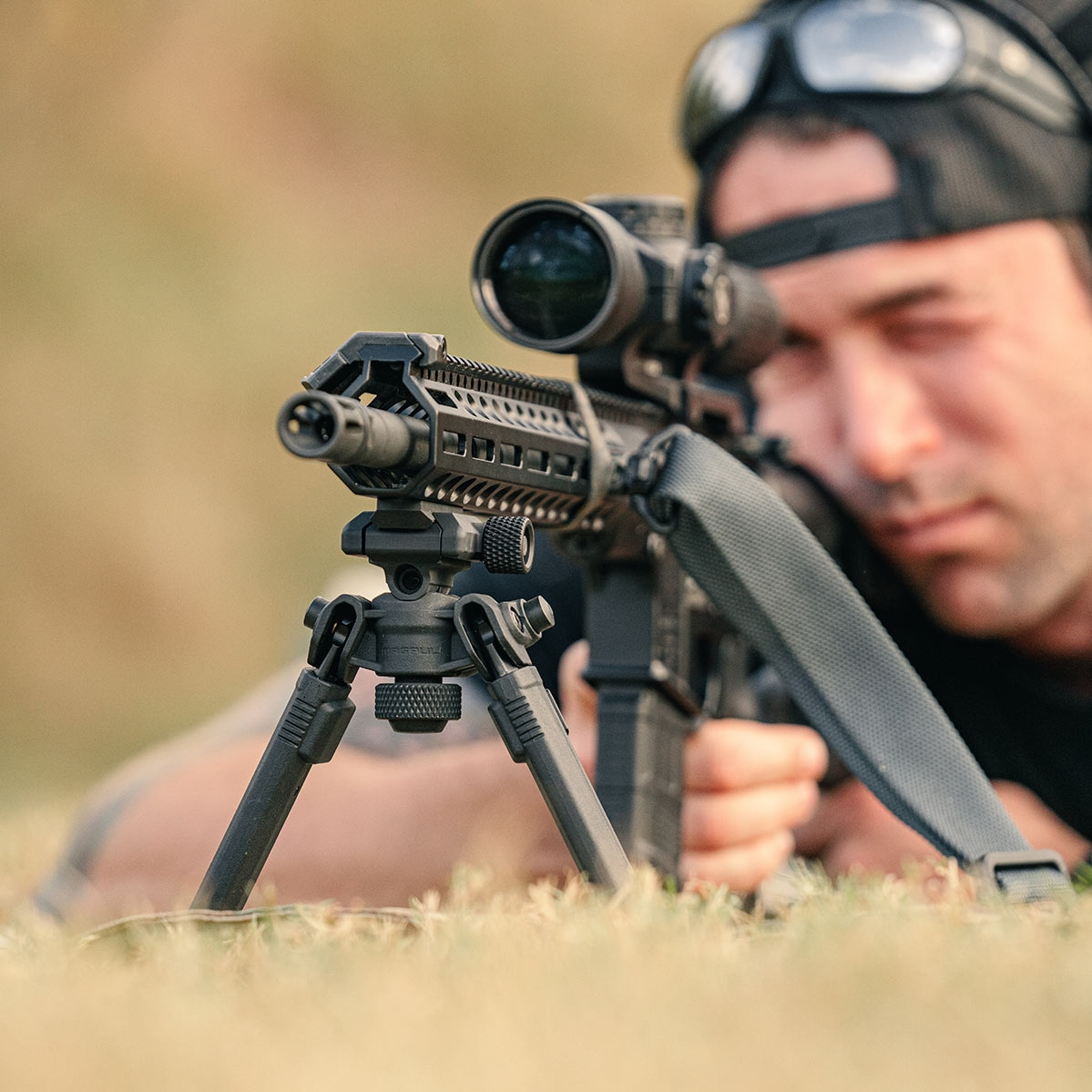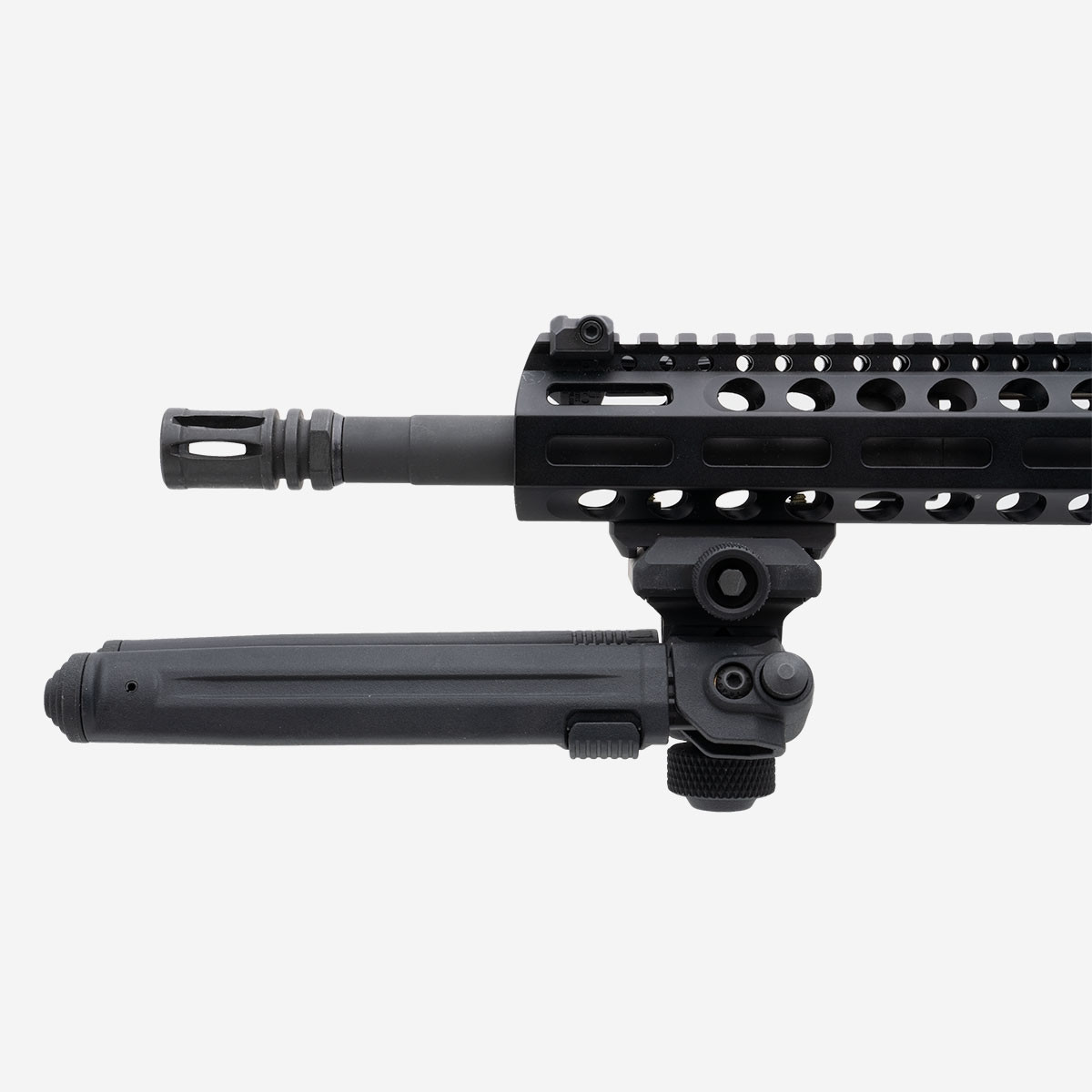 Source: magpul.com