The basic weapon of the British Army soldier is to be upgraded to the L85A3 version by 2025. A complete retirement of the L85A2 is planned for this year. Since the beginning of 2018, 5,000 new versions of the rifle have been tested in field and combat conditions.

The manufacturer of custom parts for airsoft replicas, Angry Gun, has recently informed that, together with ICS Airsoft, they are making a complete replica of a new carbine of the British army - the L85A3, based on the ICS Airsoft replica of the L85A2, called the ICS-85.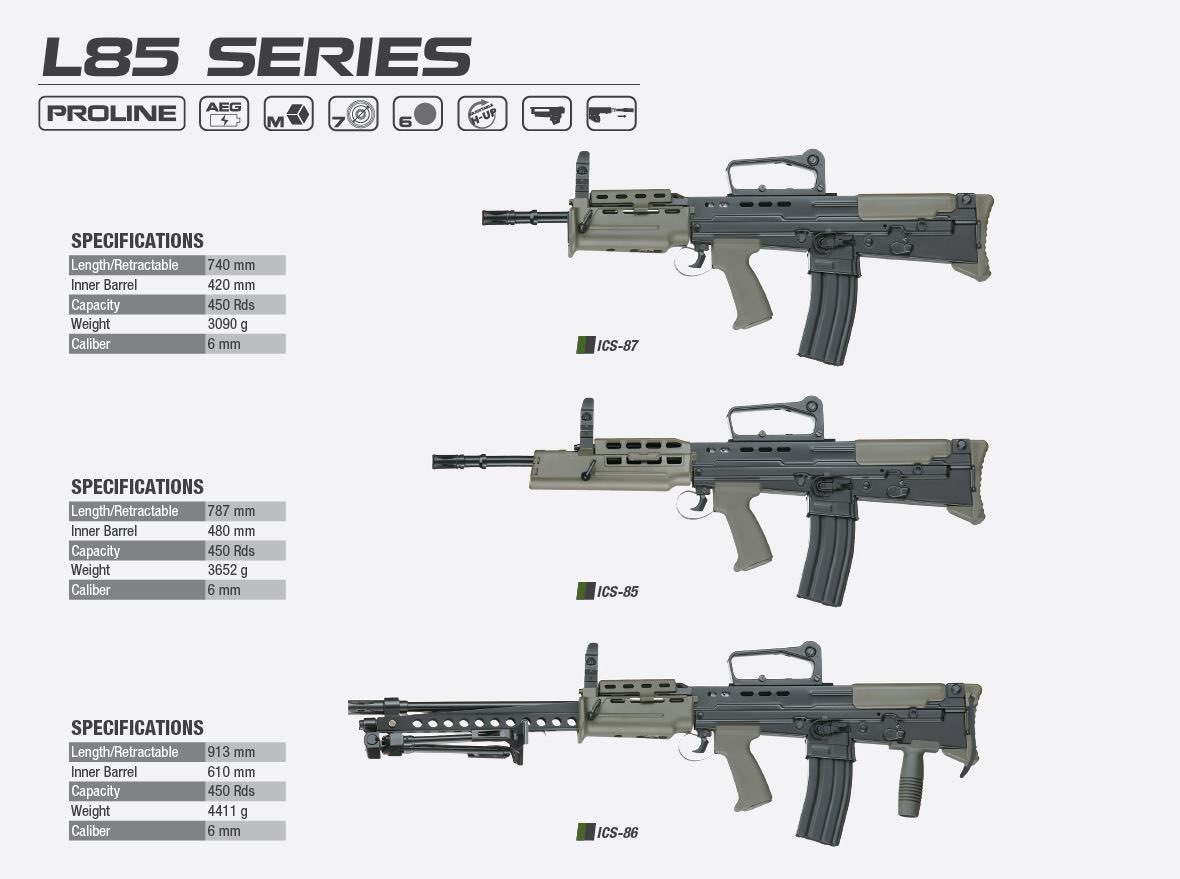 The replica is available in the original colors intended for the British army and in black.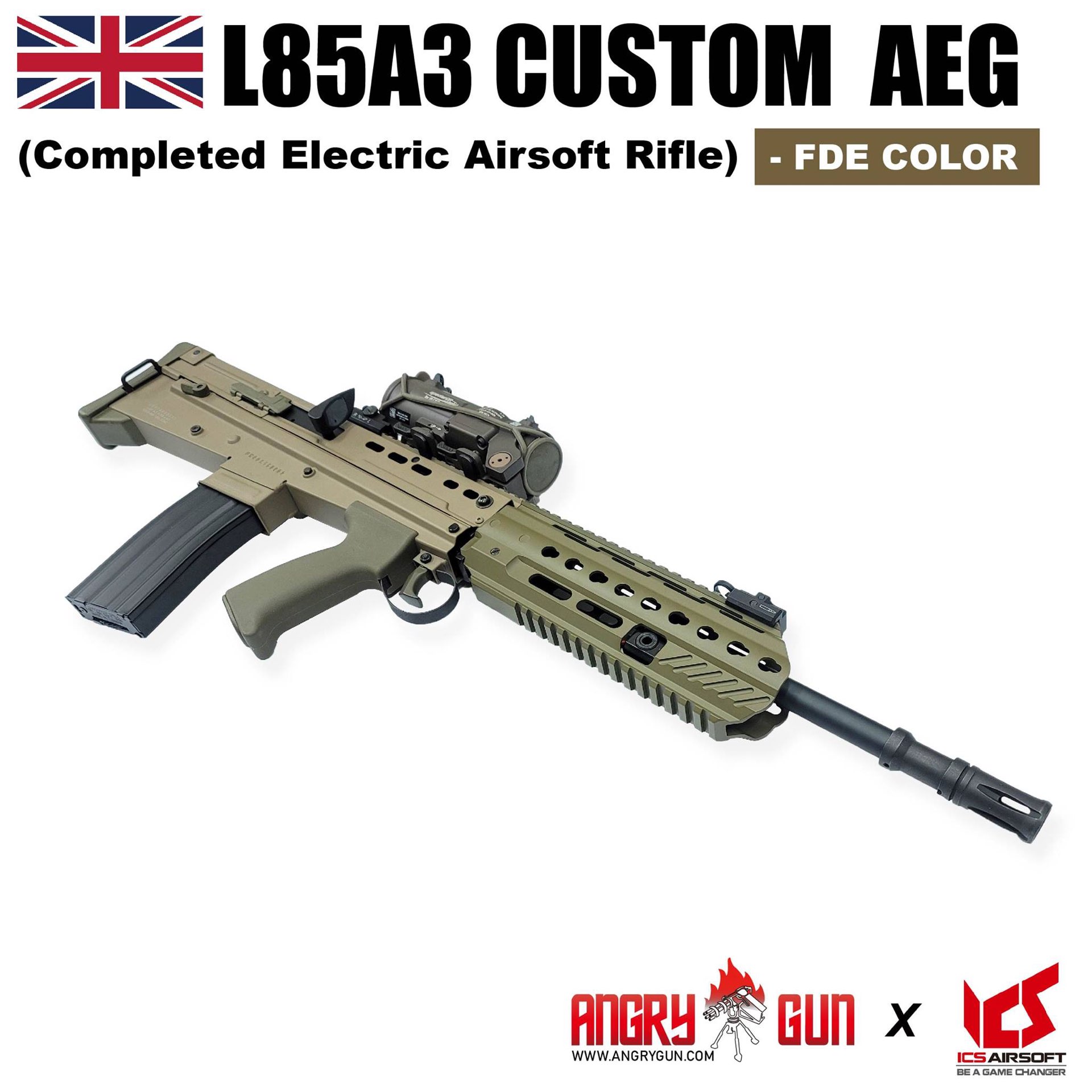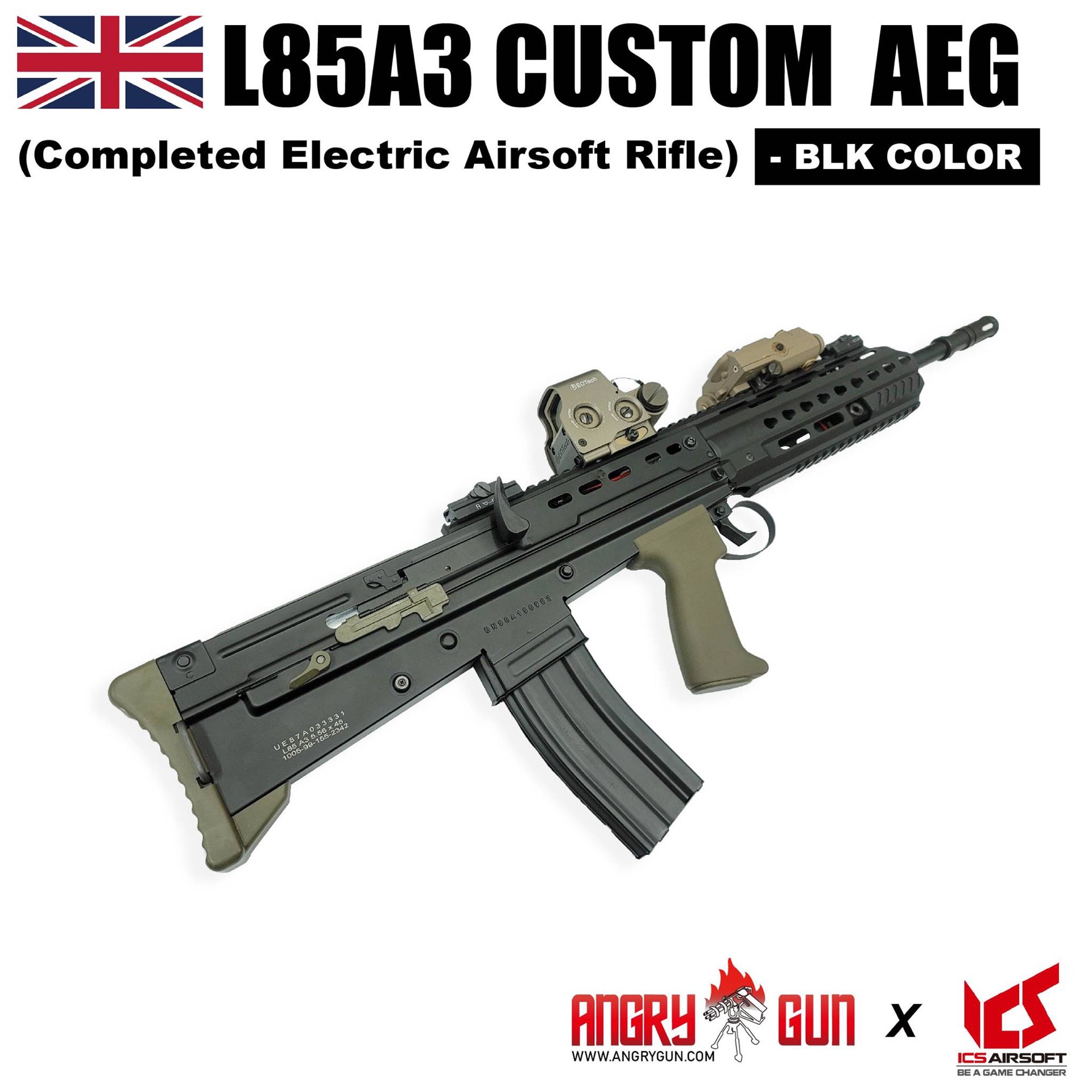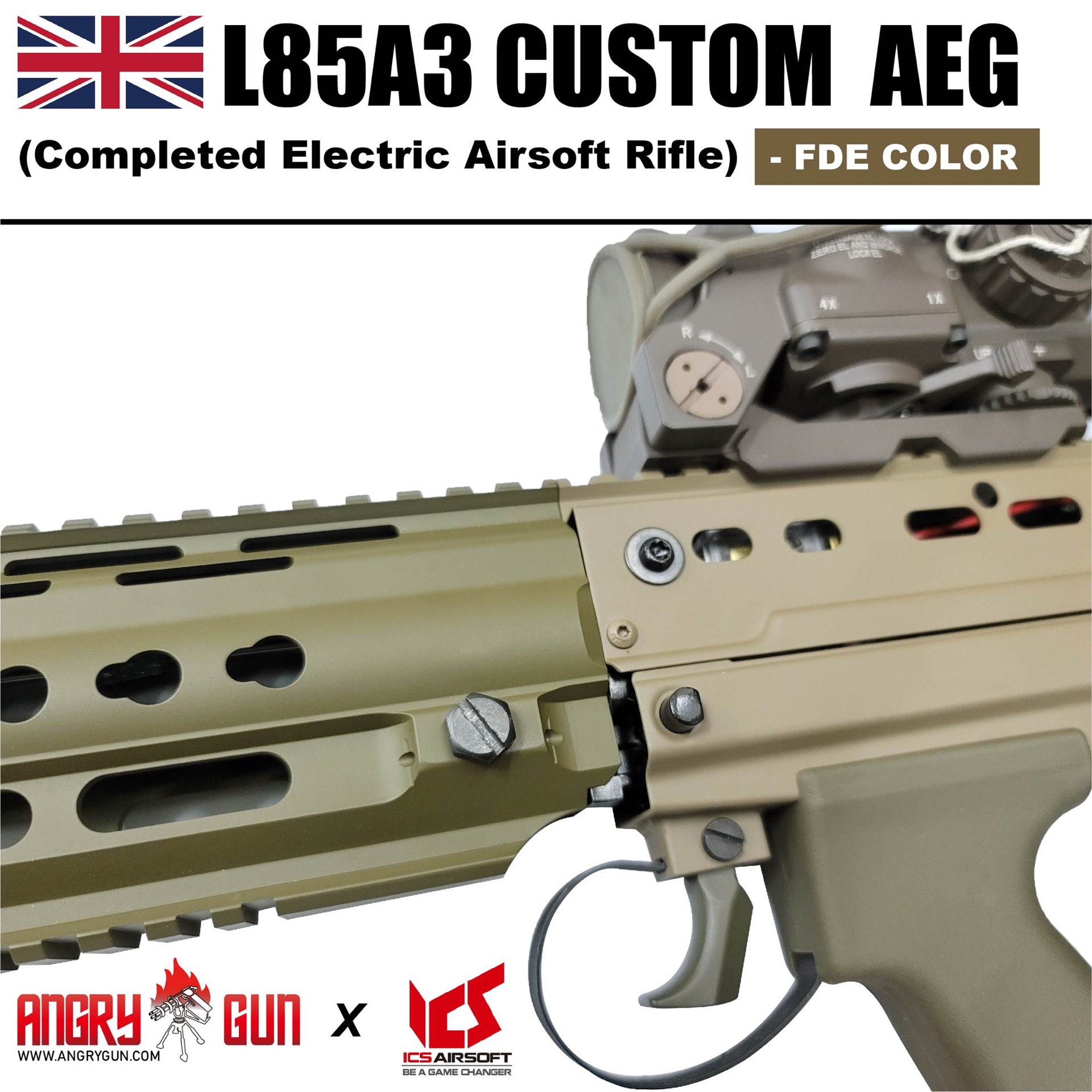 Przyrządy celownicze sprzedawane są osobno. Do łoża można zamontować szyny w standardzie KeyMod oraz HKey.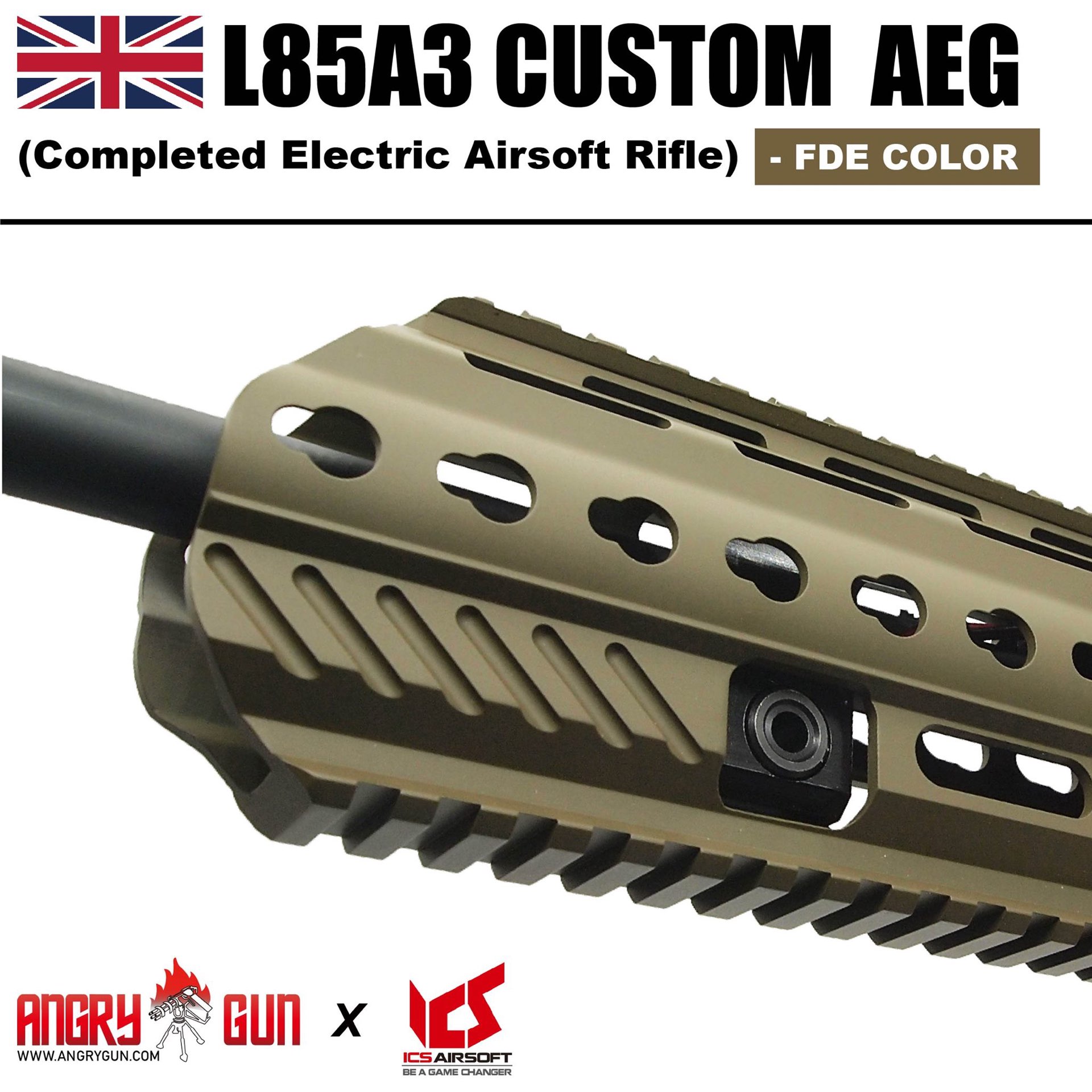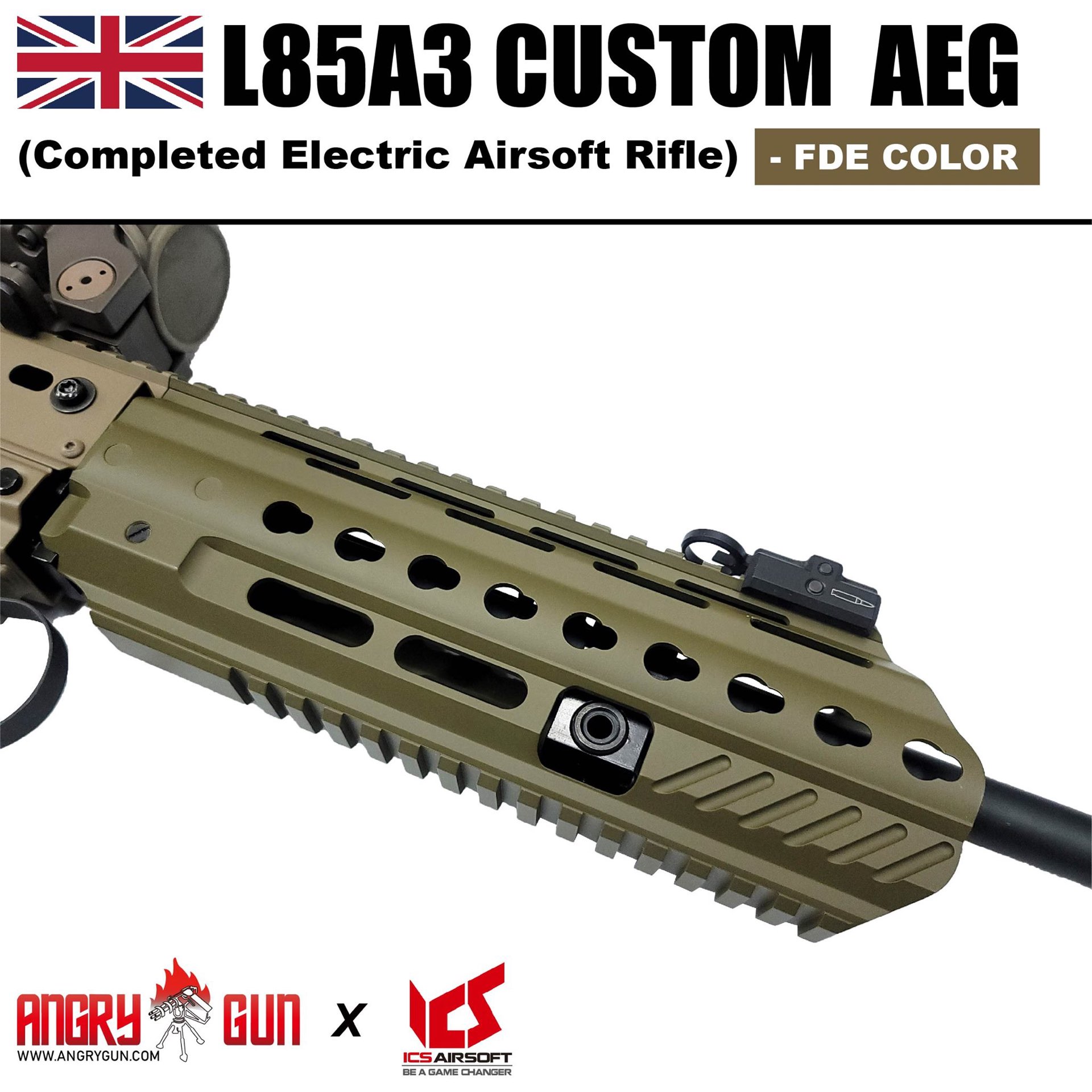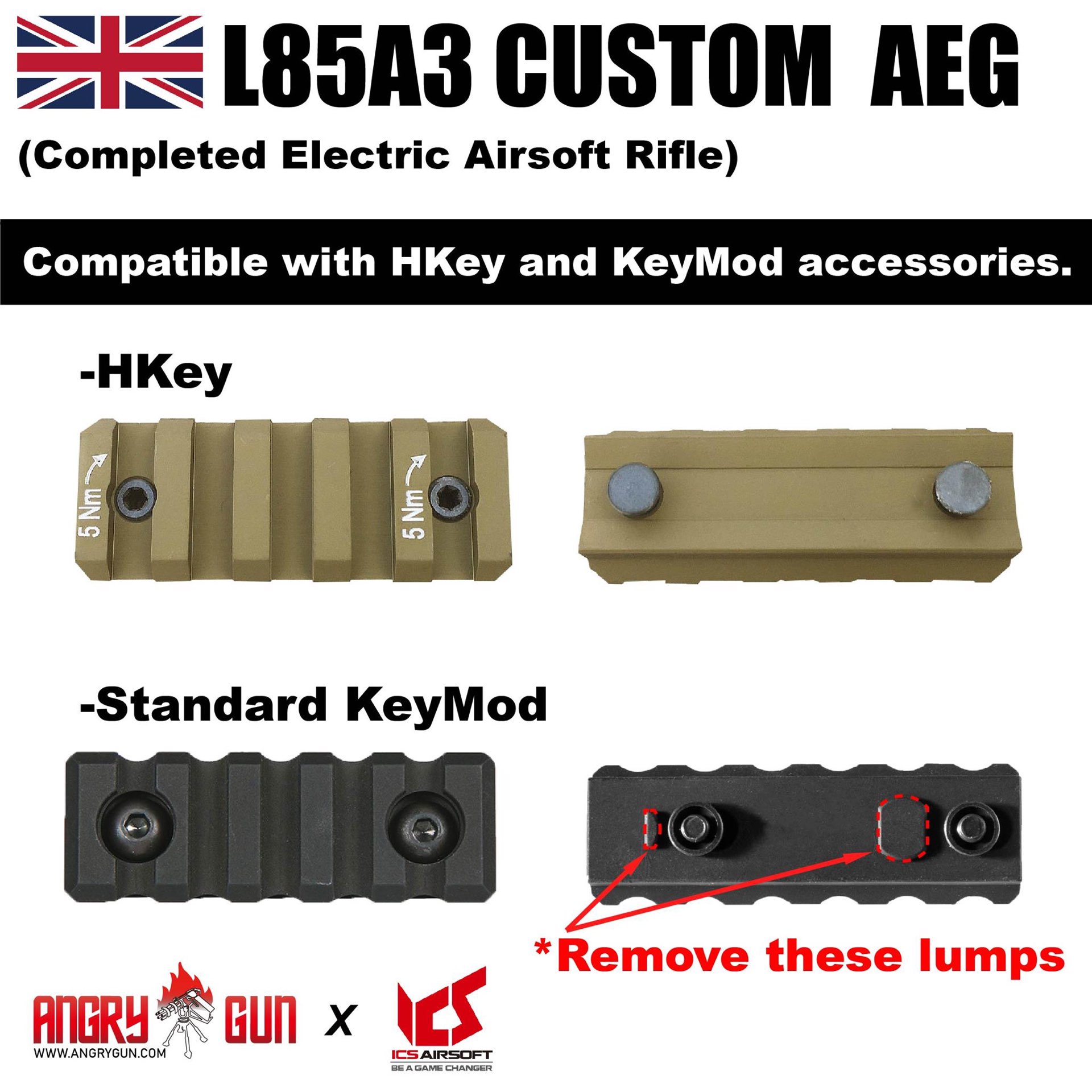 The price of a custom replica is around 450 USD.

The L85A3 
In 2018, the public was informed that a £ 5.4 million contract had been signed with the German Heckler & Koch company, including their local NSAF representative, as the upgrade contractor.

The first new version of the carbines went to Great Britain in July 2017 for military testing. In addition to local tests of the weapons made by the Germans, they were also tested in environmental conditions appropriate to the contemporary conflicts in Afghanistan and Iraq.

The new version is primarily new receiver. It is to be 100g lighter than the current version. The receiver and the handguard are covered with a tan and olive Cerakote coating, which is to better camouflage the weapon, also in infrared.

The modernized carbine is to be fired at targets up to 300 m and is to be more accurate thanks to a free-floating barrel. The base of the front sight and the gas block have been changed. From the outside, the receiver has a rail in the NAR (NATO Accessory Rail STANAG4694) standard, which is a successor of the popular Picatinny rail. The rail smoothly integrates with the rail of the new aluminum handguard, creating a coherent support for the mounted sights and accessories.