Some time ago, ICS has announced its new replica of the Colt 1911. The BLE-Vulture (because that is how the pistol was named) will be a gas replica of the famous 1911 in a more tactical version.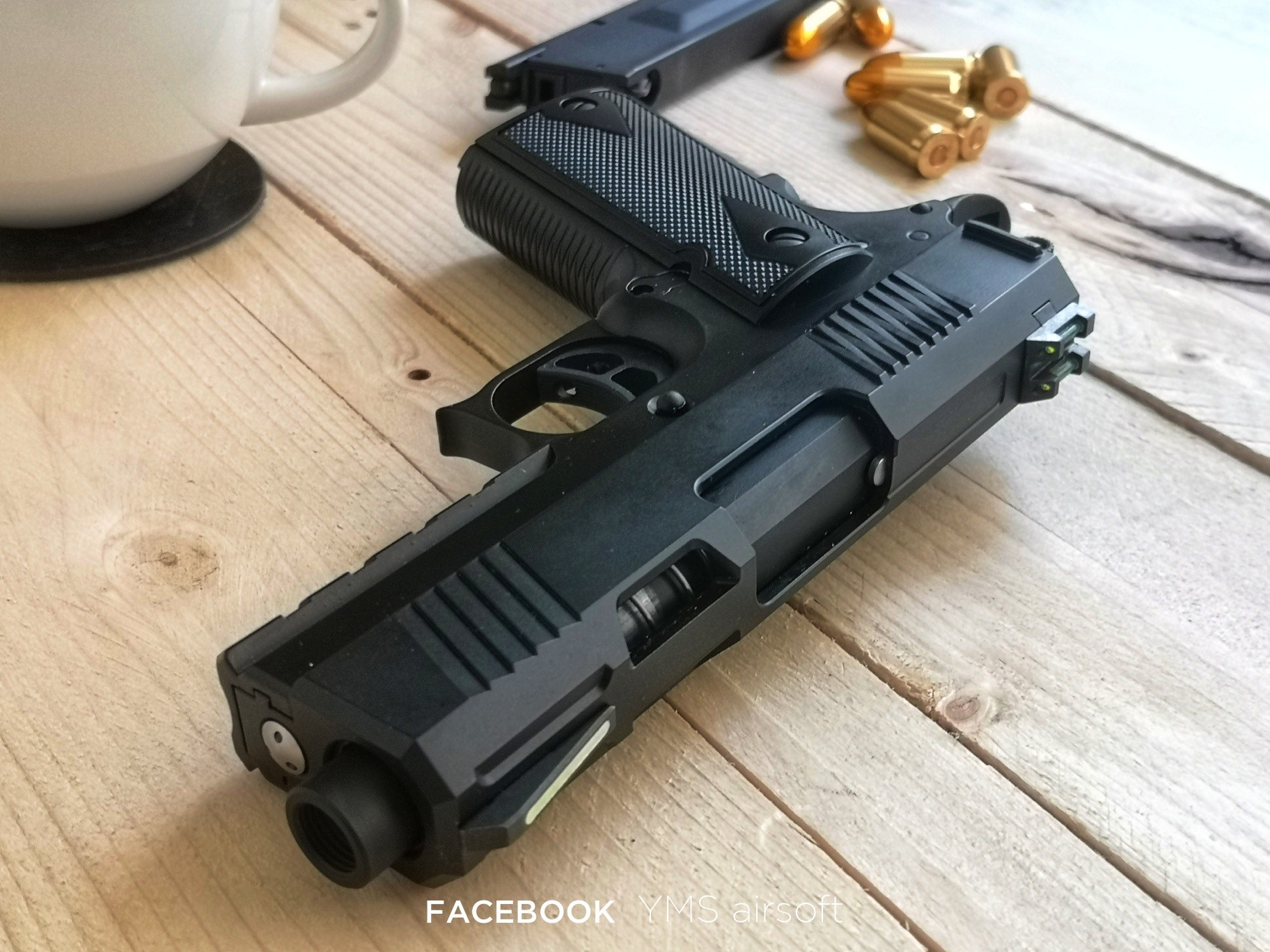 It will feature a standard grip and thumb safety on the left side, a lightweight trigger and hammer, an integrated underbarrel mounting rail, a fiber optic front sight and a luminescent rear sight. The front sight can be disassembled. The trigger will have a travel adjustment with a screw placed in it. The trigger assembly itself will be made of steel in the TM standard, which gives greater room for tuning.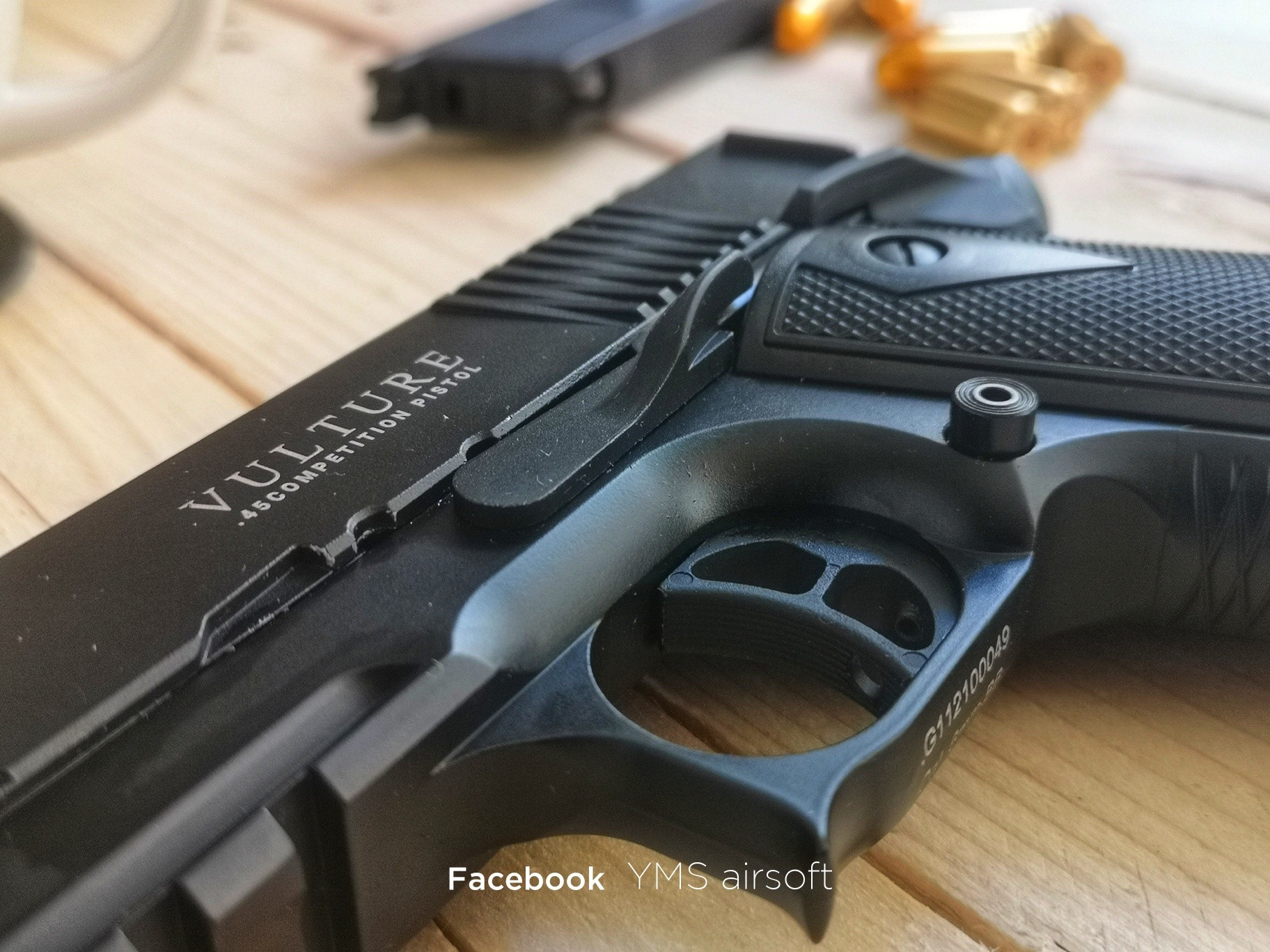 The slide is also interesting, with ribbing in the front part for easy grip and unusual tabs in the back. This is not a big change, but it can be more intuitive and more reliable than slits in a slide. The slide also features the name of the replica and the caliber of the original firearm. An interesting option may be a screw that adjusts the travel of the slide itself (yes, and the trigger and bolt will have an adjustable travel), the so-called Short Stroke.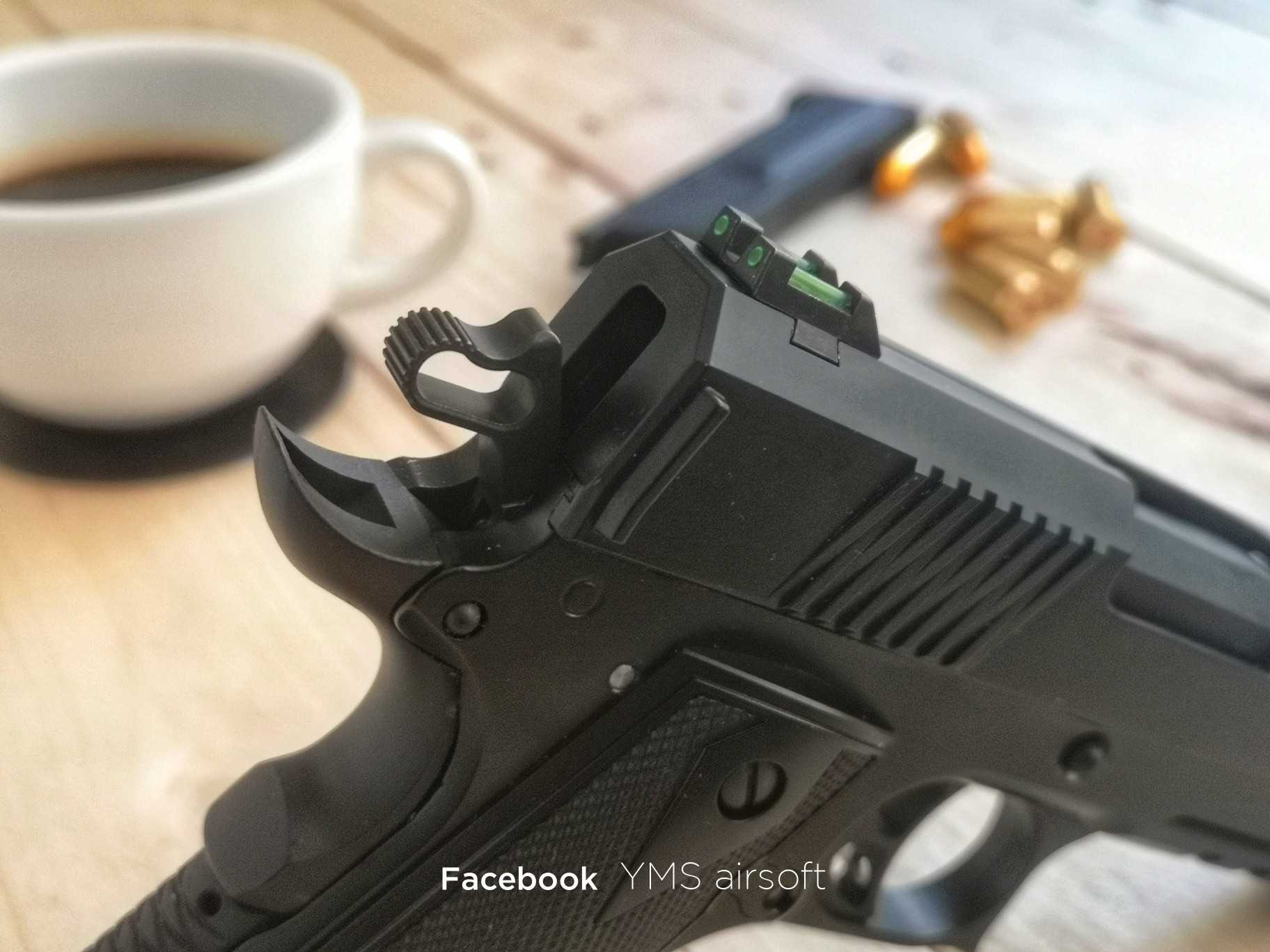 The replica will use the same magazines as the previous ICS replica, KORTH PRS. It looks like some parts will also be shared.
Unfortunately, the release date and price have not been announced, but a price similar to previous replicas of this manufacturer's pistols can be expected.