Future soldier according to the British
The concept of the soldier of the future has been around for decades. It is enough to mention the American Future Force Warrior, the Russian Ratnik or the Polish Titan projects.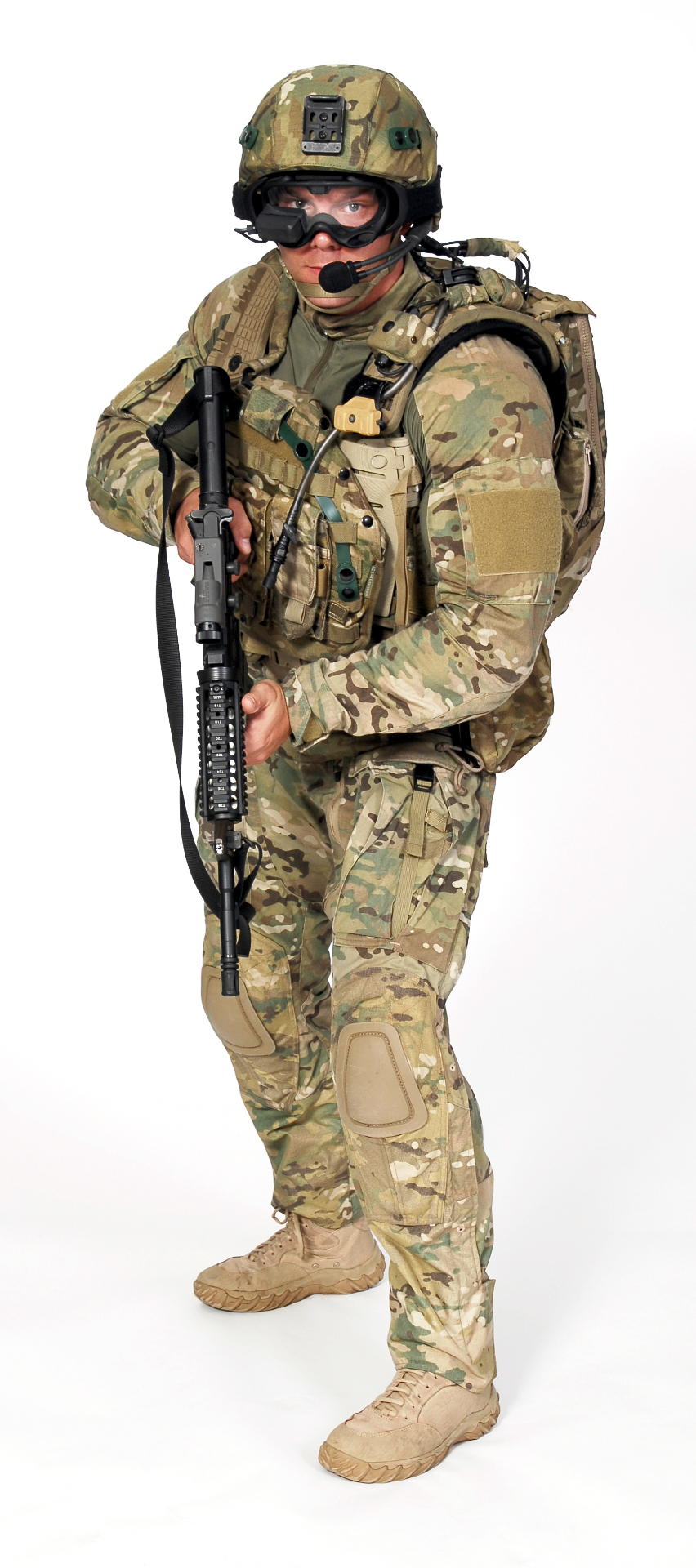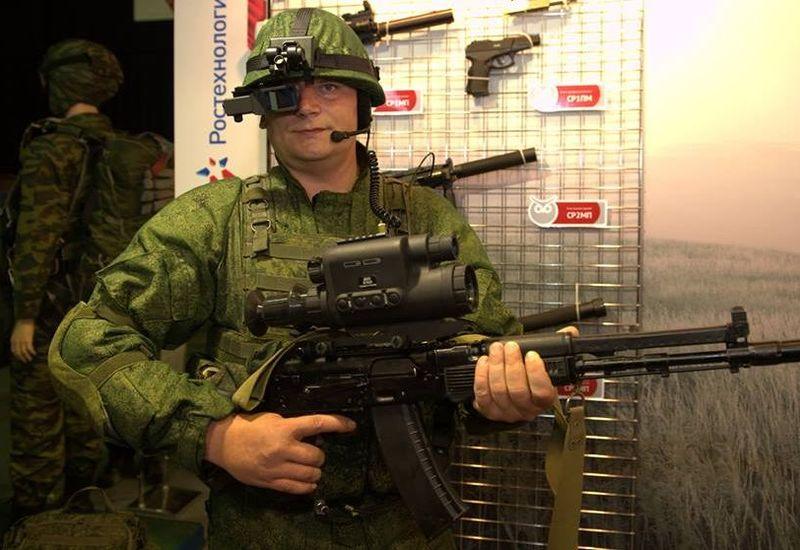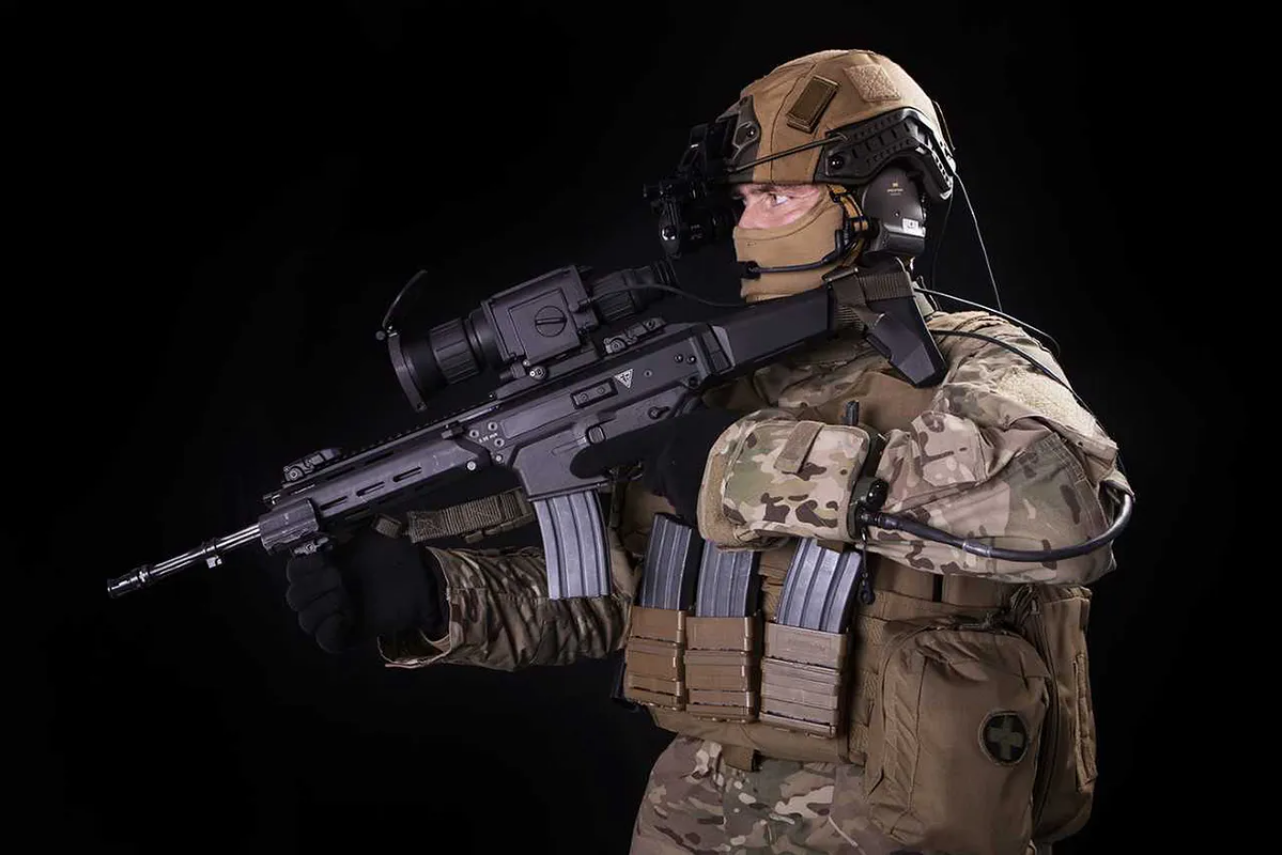 Each of the above mentioned programs (apart from their level of advancement as it varies greatelly) assumes the digitization of an individual soldier's equipment, increasing the "awareness" of the battlefield and the chances of survival.
This time we are going to cover a similar program by the British, which is called "Tommy Works" - in honor of the colloquial name the British soldier are called - "Tommy".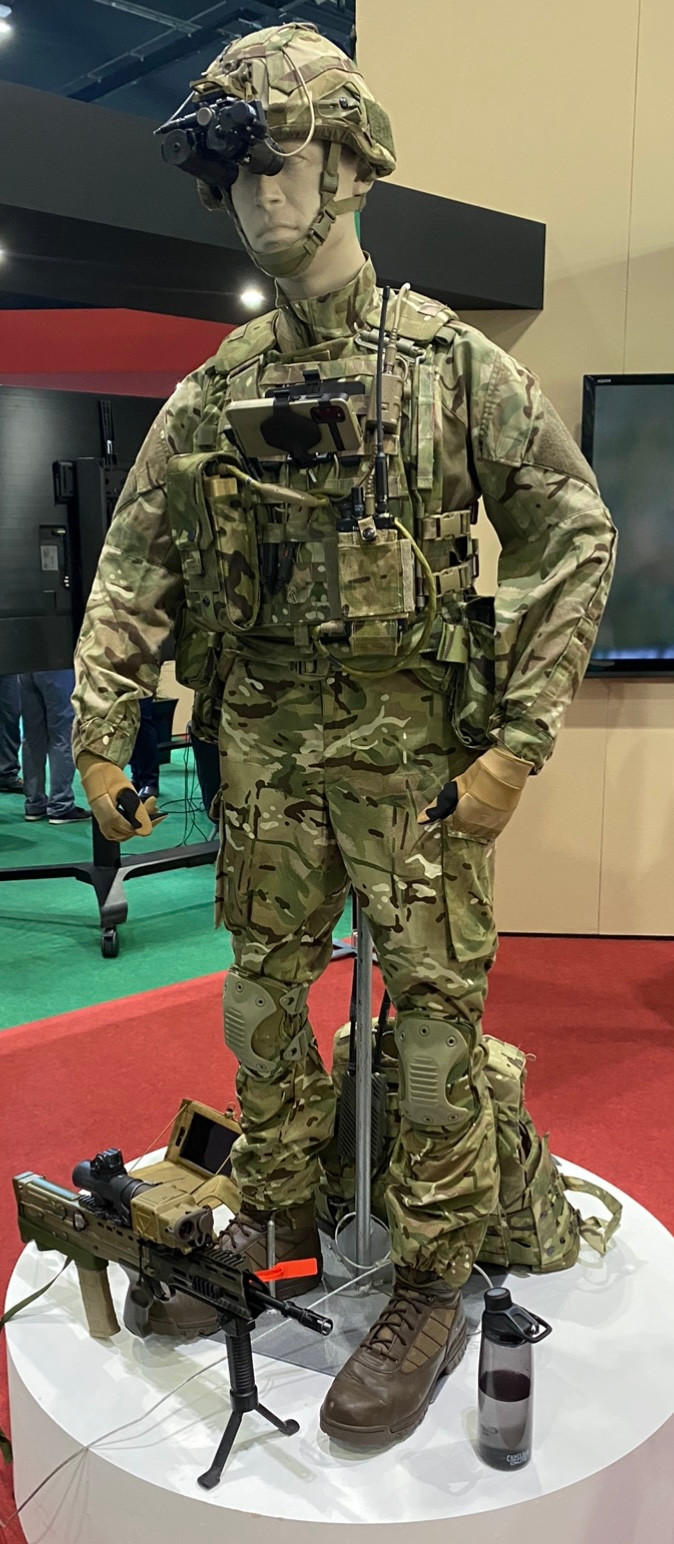 The UK program is headed by the Defense Science and Technology Laboratory (DSTL), which cooperates with QinetiQ, Atkins and BMT. Elements of the "Tommy Works" project, which the British showed at the recent DSEI 2021 fair in London, are mainly meant for the new SA80A automatic rifles with the ARILLS sight.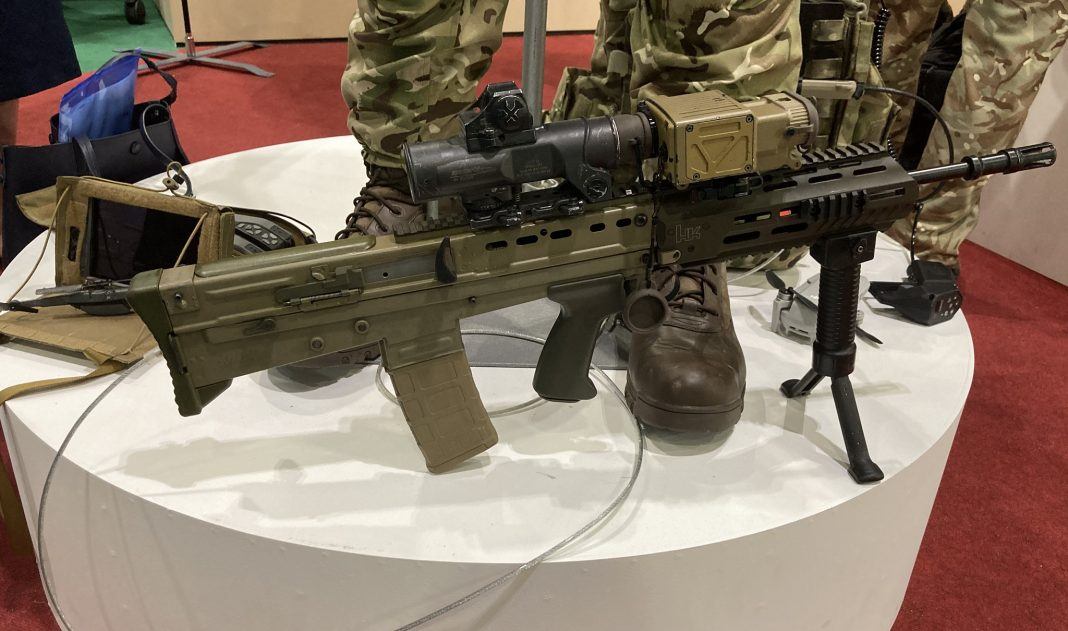 We have recently written about the rifle itself at WMASG, while the ARILLS sight (also called TALON) is a hybrid device that combines the functions of a thermal imaging sight and an image intensifier. An interesting fact is that such a complicated device is powered by only two AA batteries.
In addition, the posters presented at DSEI show that the program of the British future soldier is to provide the user with support from land and air via drones.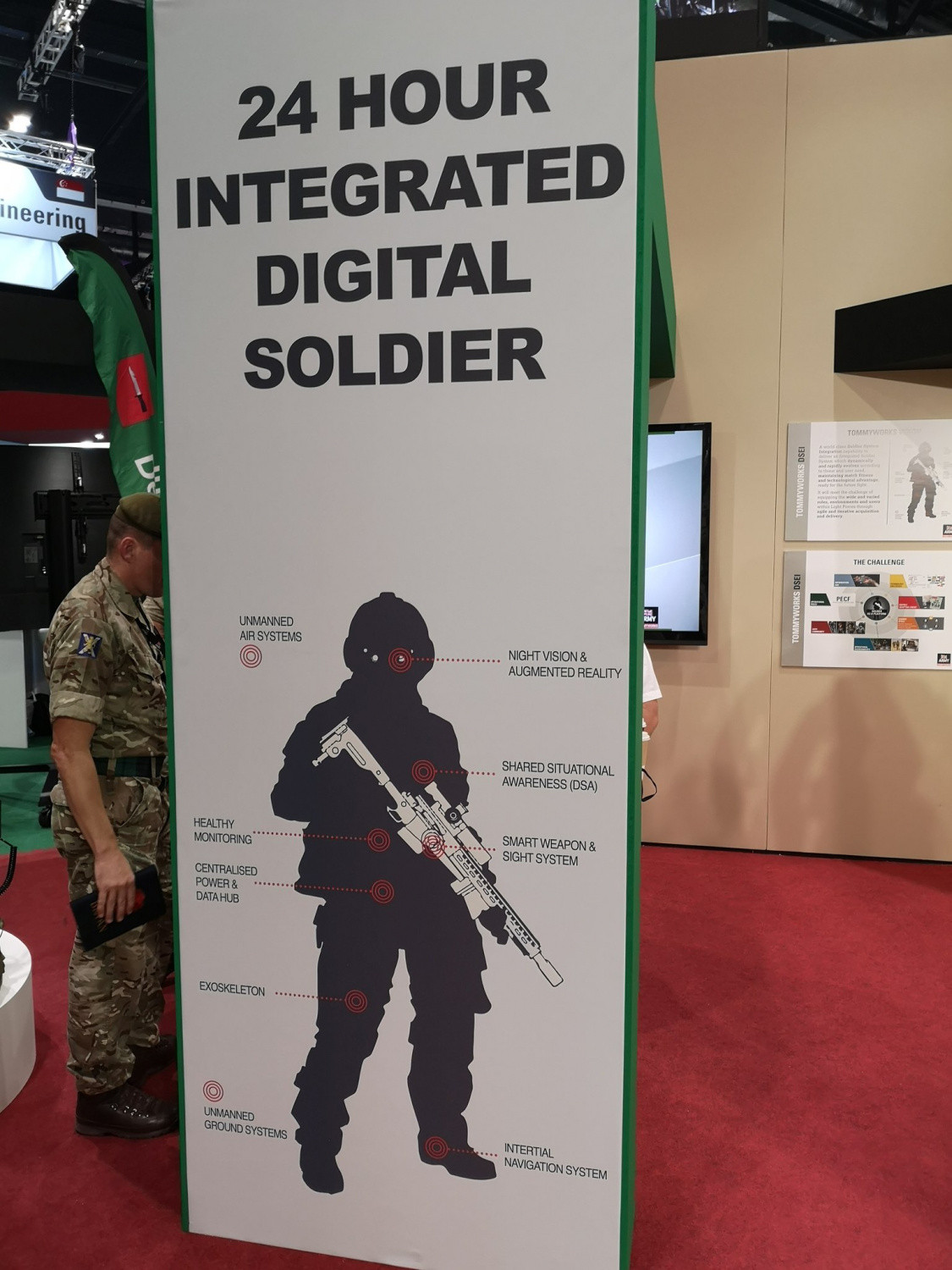 The individual equipment of the future "Tommy" is to include, among other things, an integrated, head-mounted night vision and "augmented" reality system, monitoring of vital functions, an integrated battery and data station, an internal navigation system and a link to the exchange of situational data.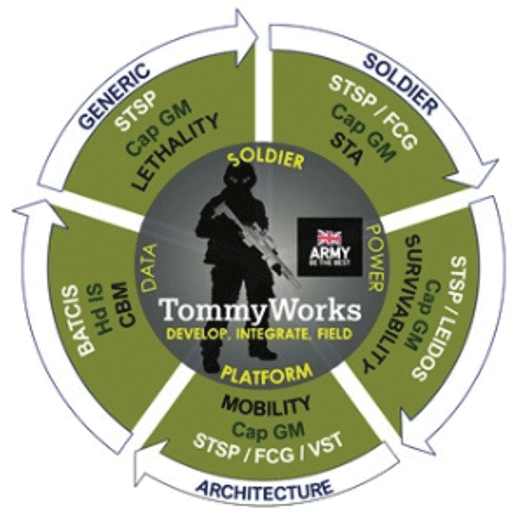 The system will be supplemented by an exoskeleton and intelligent small arms - probably based on the above-mentioned SA80A3, at least temporarily.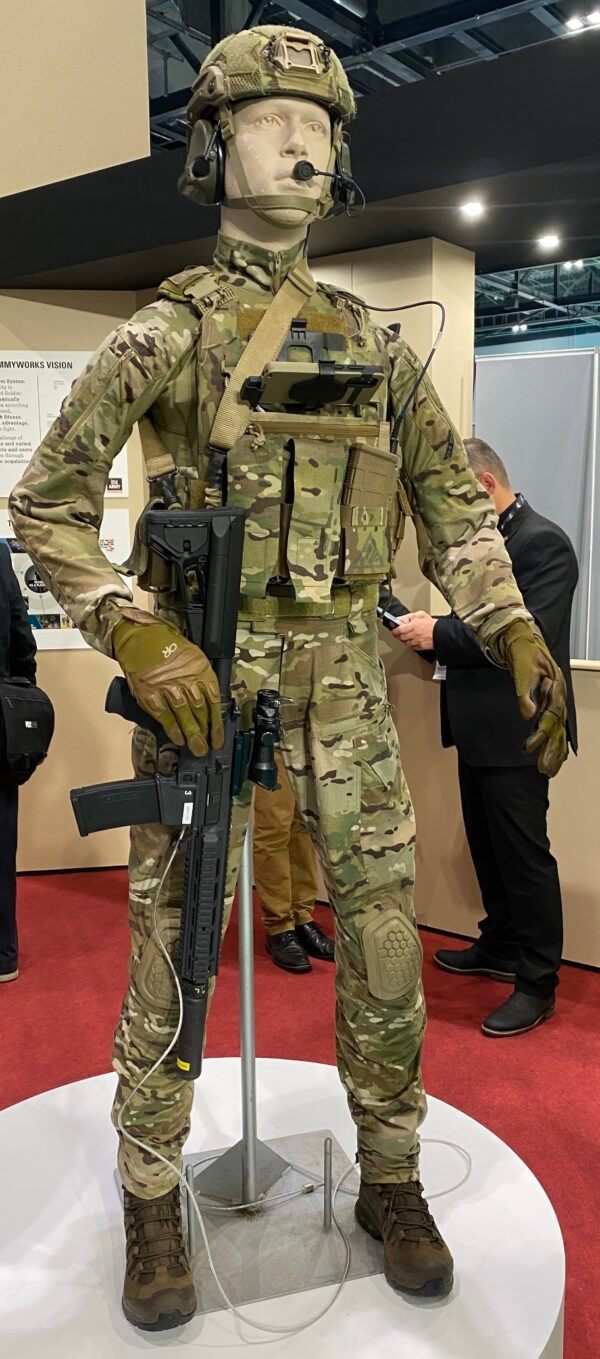 Sources: soldiersystems.net, thefirearmblog.com, defence24.pl, tech.wp.pl