Belts from the "Dark side"
The American manufacturer of tactical equipment and clothing, Nordenoutdoors, has presented an alternative to the most popular shooting belts on the market today, based on two-piece Velcro bonded systems.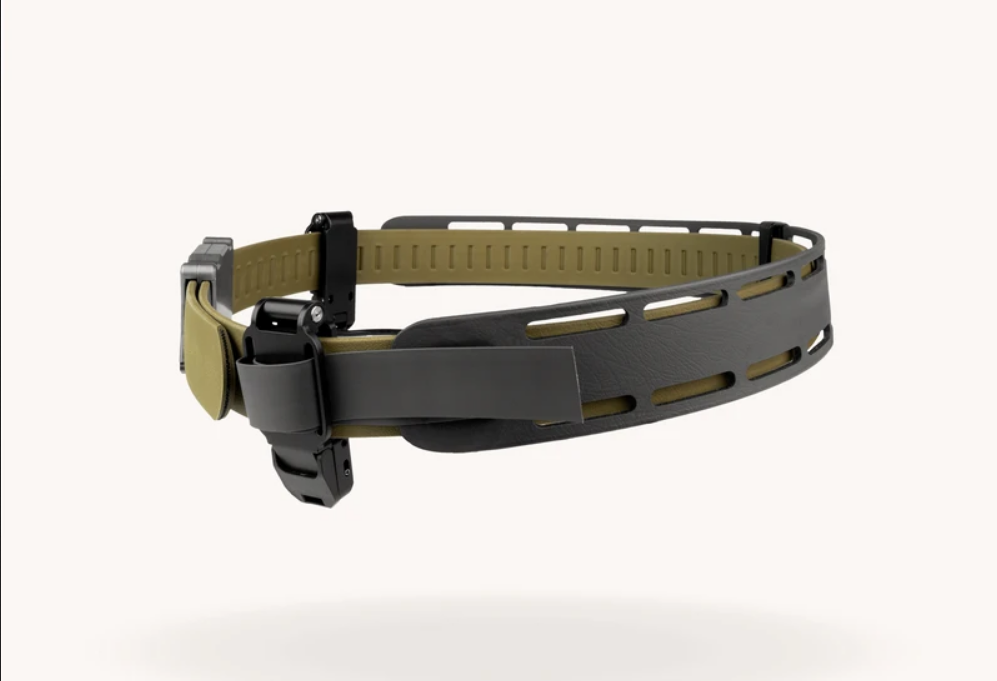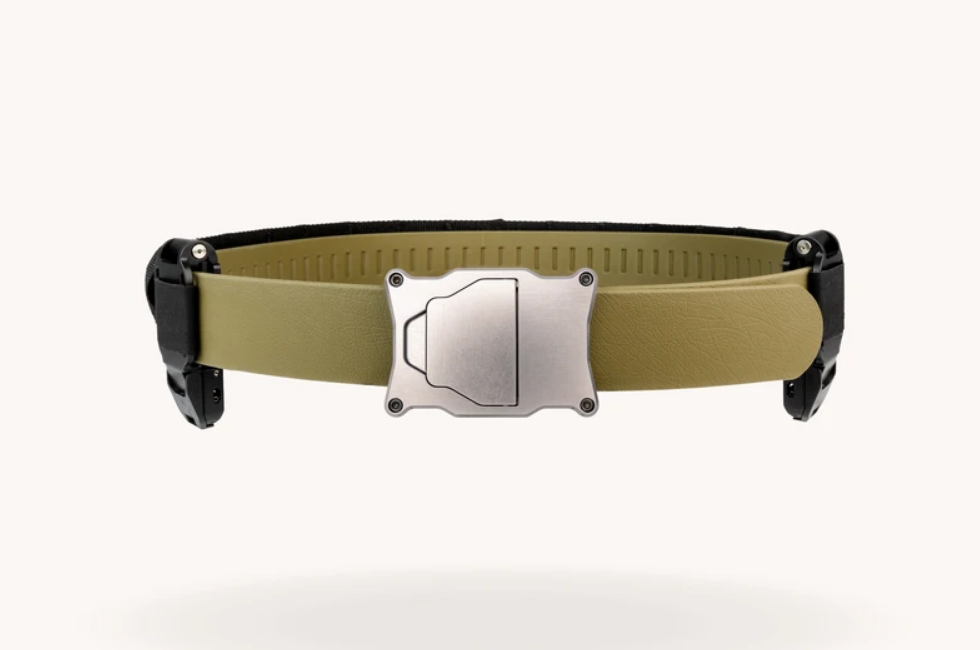 The new belts from the DarkSide Elite and Nylon series are characterized by an innovative solution of connecting the inner belt (APOGEE), which is interwoven through the belt loops of the trousers, with the outer belt (DarkSide Elite or Nylon), which is attached with aluminum clips. They are located in the middle and at the ends of the belt and work in a similar way to the good old ALICE clips but are larger and easier to handle because they open in a different way.
After putting the outer belt on the base, a simple adjustment is enough to ensure the correct positioning of the entire system and the elimination of all slack. The advantage of the above-described solution seems to be the much less noise made when putting the external belt on and off compared with the of most popular designs of this type, such as the Ronin Senshi Belt, Ferro Concepts Bison Belt or Raptor Tactical Dunbar Belt.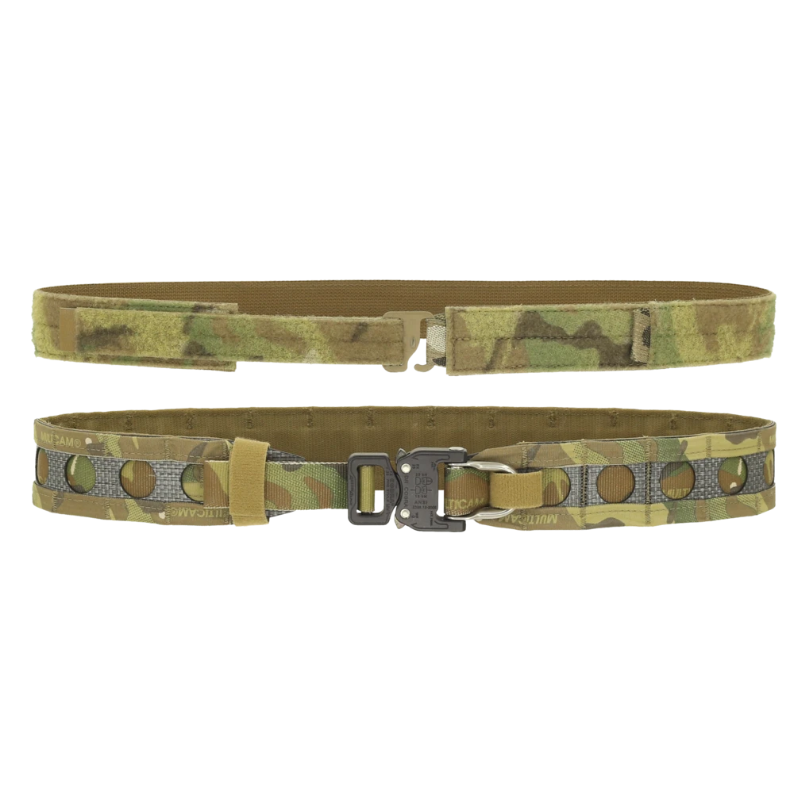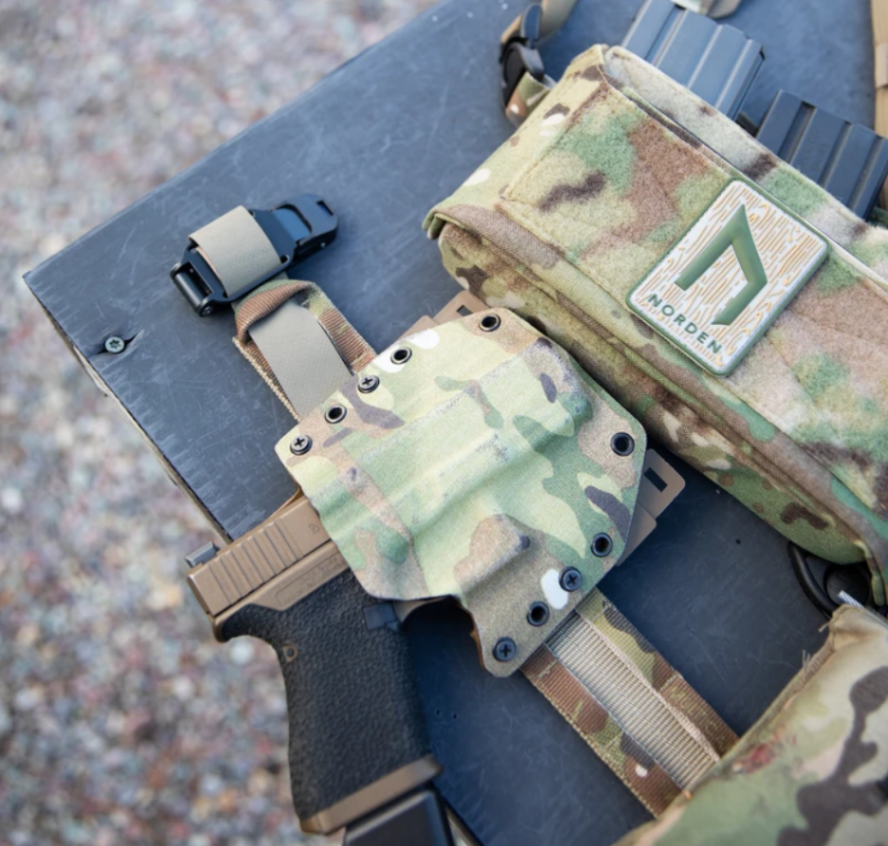 The DarkSide series belts are available in two versions. The Elite model is made of a material covered with TPU, i.e. thermoplastic polyurethane. This significantly reduces the weight of the belt compared to traditional nylon products. The belt is also flatter (low profile) because the MOLLE webbing is made using a laser cutting technique. Elite series belts are available in Black and Gray. The belt width is 2 inches and the available lengths range from S (21 inches) to XL (30 inches).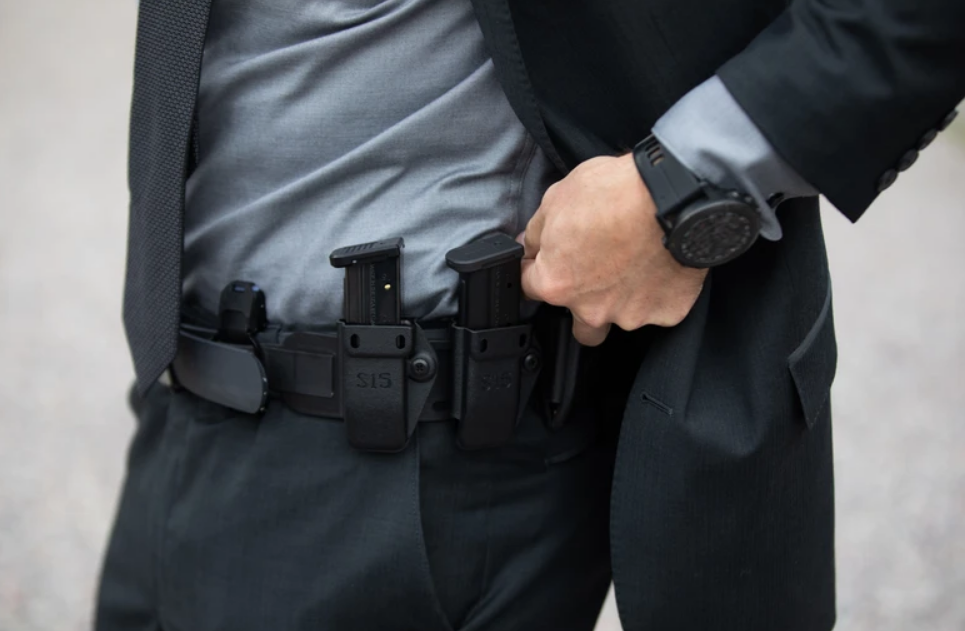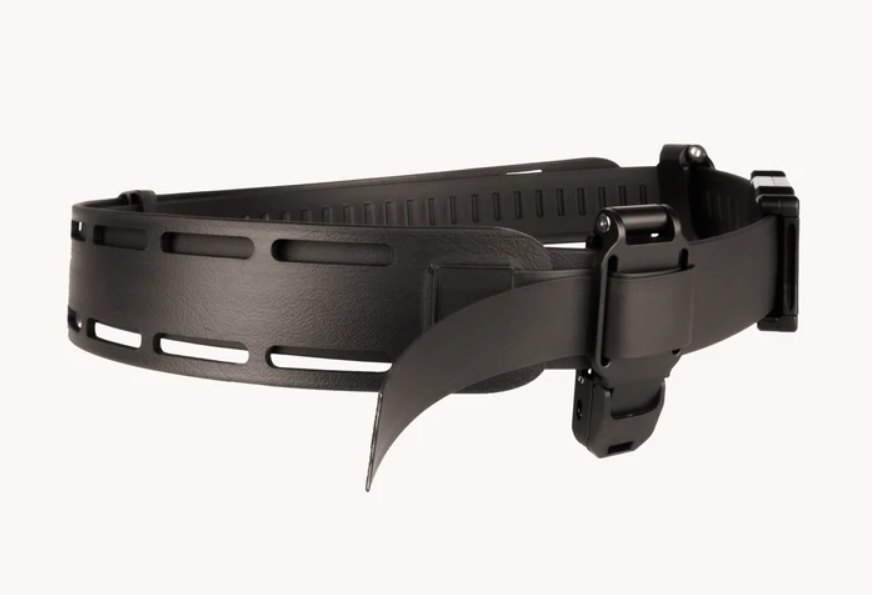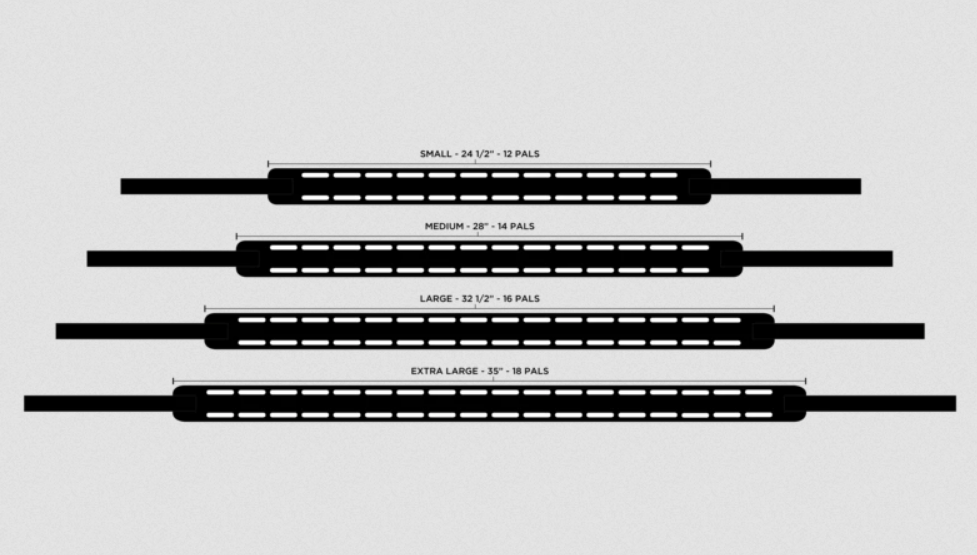 The Nylon model, as the name suggests, is a belt with a classic structure with MOLLE webbing made of nylon. The model is available in black and Multicam. Nylon belts are 1.75 inches wide and the lengths available range from S (21 inches) to XL (30 inches).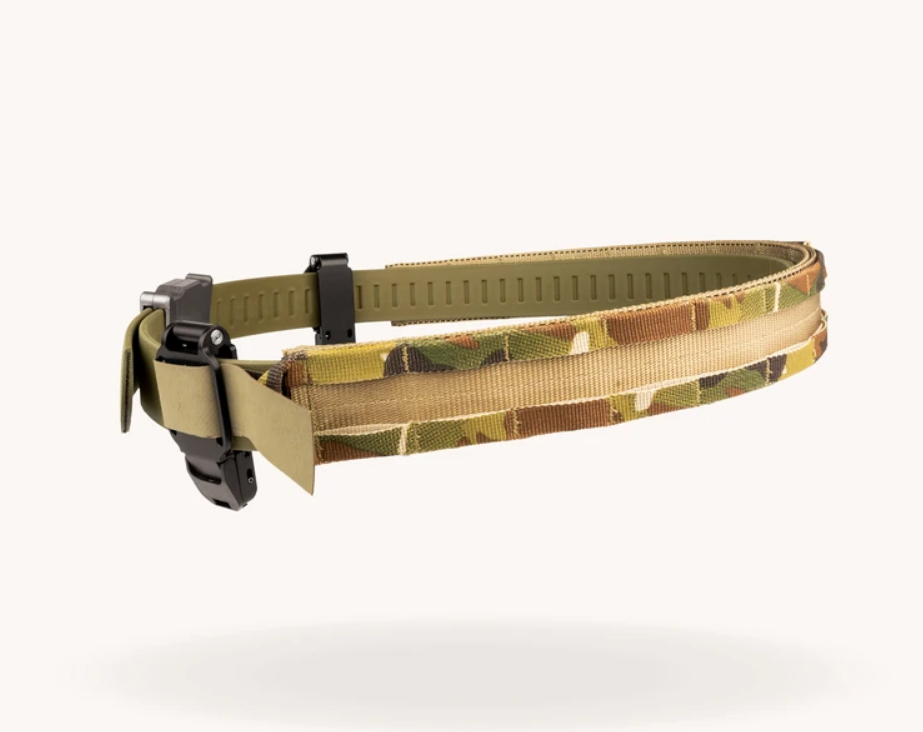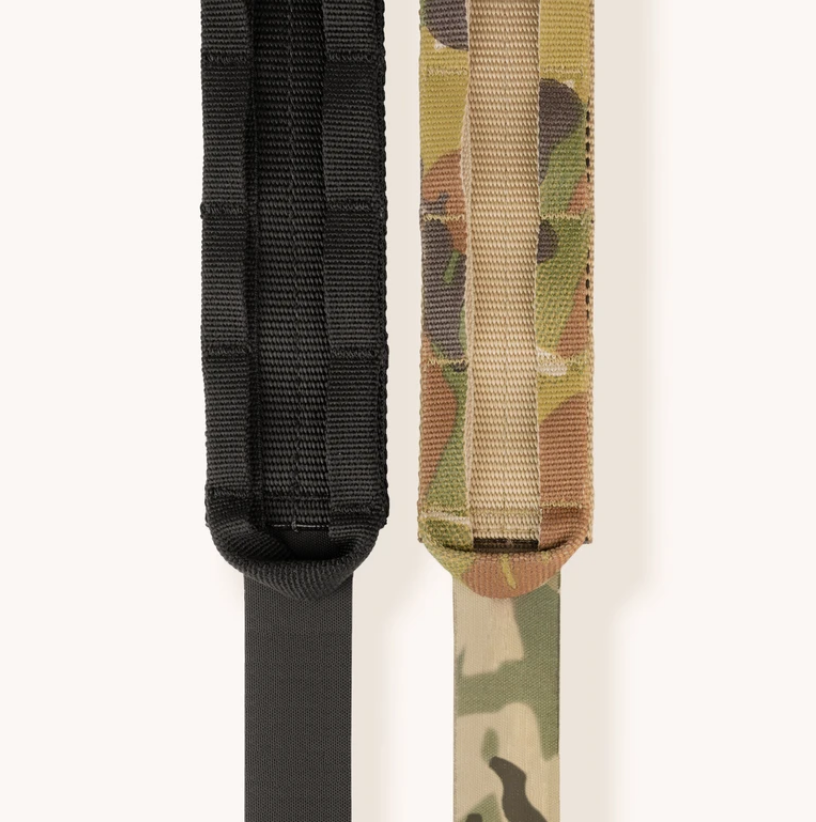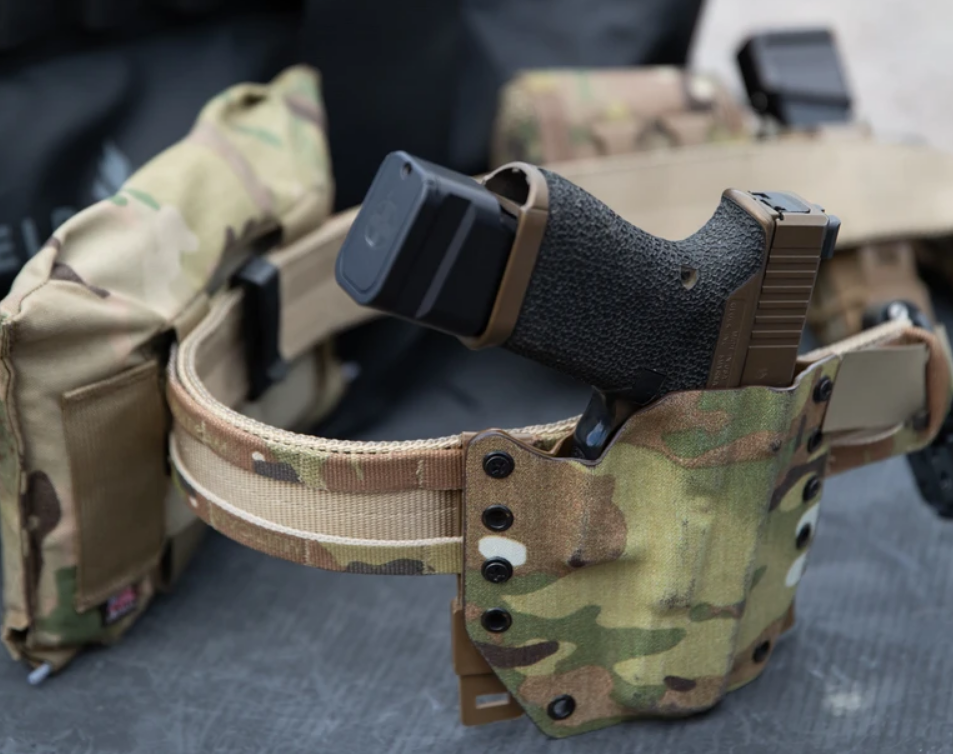 To complete the system, you should also choose an inner belt called APOGEE, available in black, coyote, Hunter Orange, OD Green and Wolf Gray. Additionally, the user can choose the color of the inner belt buckle: black, matt black or green.

The complete DarkSide Elite set costs 212.50 USD, and the Nylon version costs the same. Exterior belts are also available separately for 175 USD for the Elite model and 160 USD for the Nylon version.

Source: nordenoutdoors.com