The previously announced Crusaider two-stage trigger for BCM gas powered replicas has appeared at the VFC website.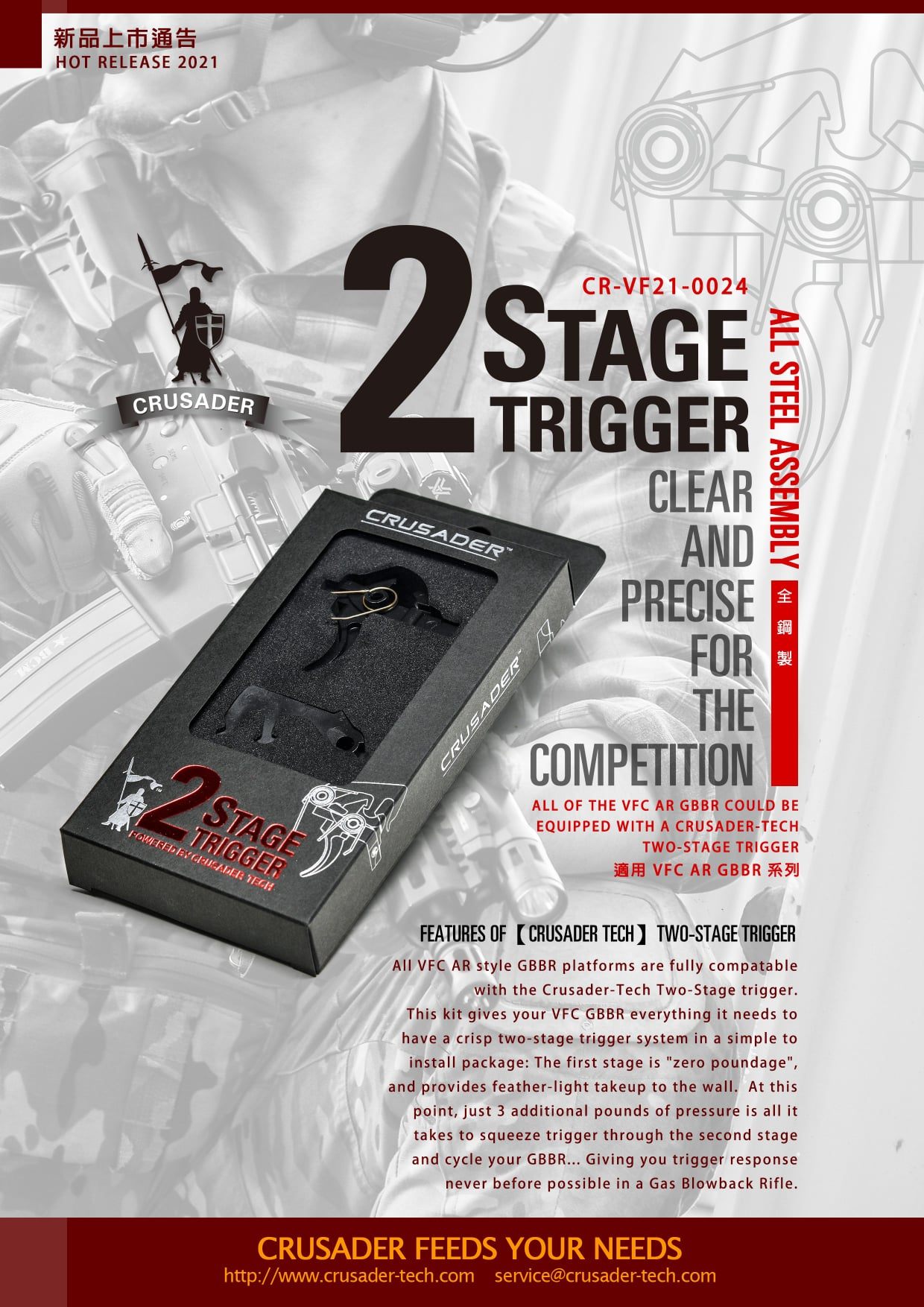 The trigger is to be made of steel and allow for even better control of fire and feeling even more similar to the real firearm. Depending on the springs used, the difference in the force needed to pull the trigger is to be about one pound, i.e. about half a kilogram. It is interesting to note that the same trigger is to fit both the AR-15 and the SR-25 replicas. According to the manufacturer, the trigger is to fit all VFC replicas. Most likely, the product will be available in stores soon. Information on the price has not been disclosed, but it is expected to be around 1300-1400 PLN (276-297 EUR).

For those unfamiliar with the subject: the use of a two-stage trigger allows for a more precise sensing of the moment of firing a shot and thus improves accuracy. Mainly used in sports weapons, it is familiar to any user of a kbks rifle or other sport air rifle.