"Dedicated" pouches by HK
The renowned German firearms manufacturer, Heckler und Koch, has posted slightly unexpected new products for this company on social media. Why unexpected? Because fans of the brand, and probably not only, are offered a series of pouches for long and short gun magazines signed with the HK logo.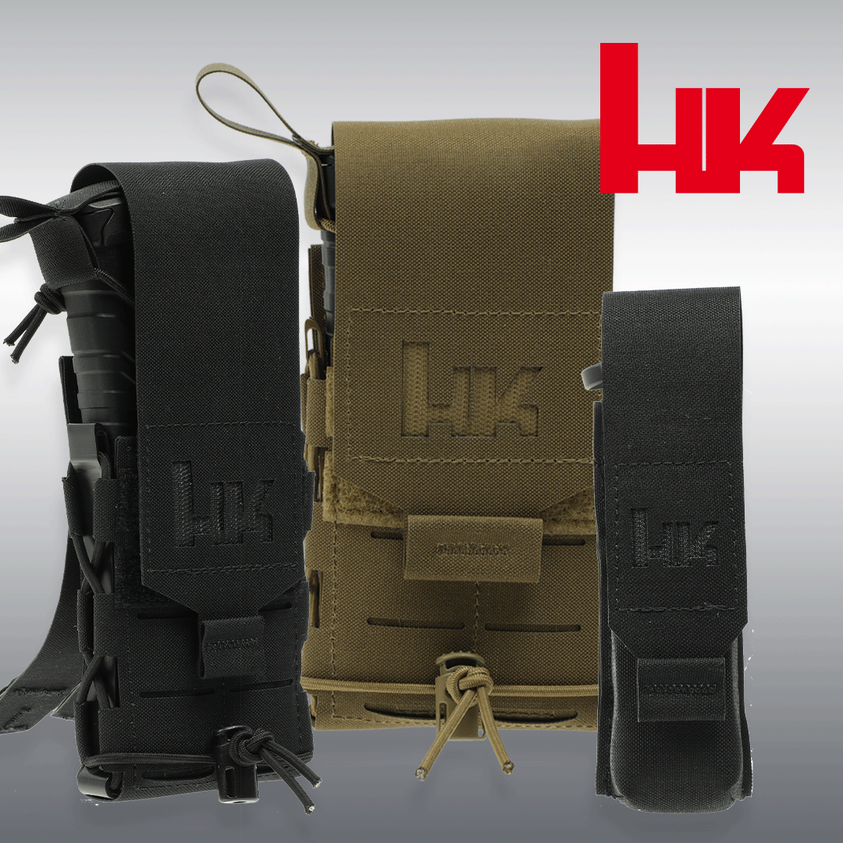 The series includes pouches for the following magazines: 7.62 × 51/.308 for the HK417/G28/MR 308 model (HK MC MagPouch Prime7); 5.56 × 45/.223, i.e. standard STANAG magazines for, among others, HK416/MR223 or AR15/M4 carbines (HK MC MagPouch Prime5), and pistol magazine pouches (HK MC MagPouch Prime9).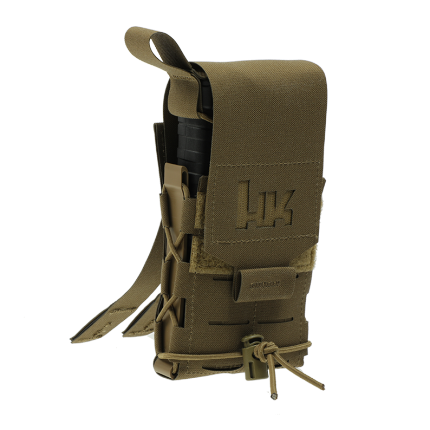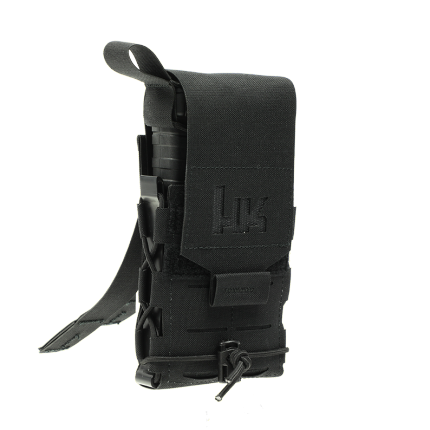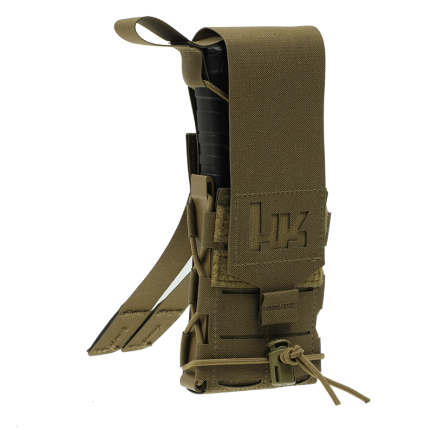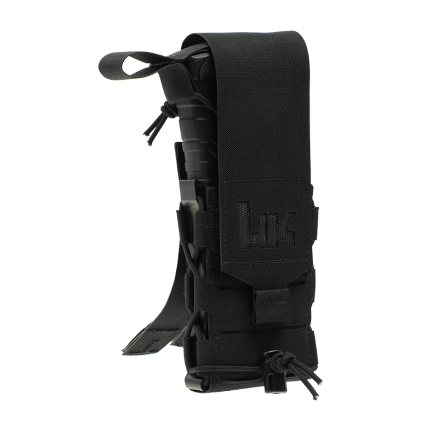 All pouches are made of cordura (black or coyote) in accordance with the Bundeswehr TL 8305-0278 standards, which, among other things, means that they do not "glow" in night vision. All pouches are mounted to the equipment via the MOLLE system. Rifle pouches are equipped with a composite L-shaped insert, which, in combination with the TACO type design (as in HSGI pouches), provides an excellent possibility of adjusting and "squeezing in" the magazine if necessary.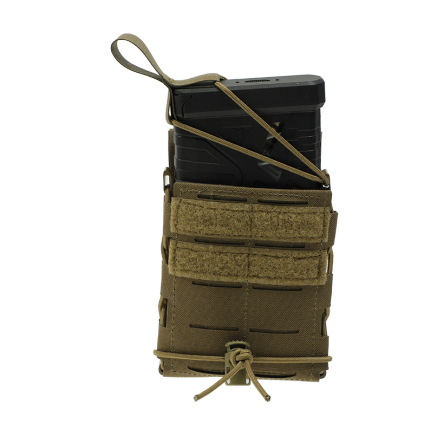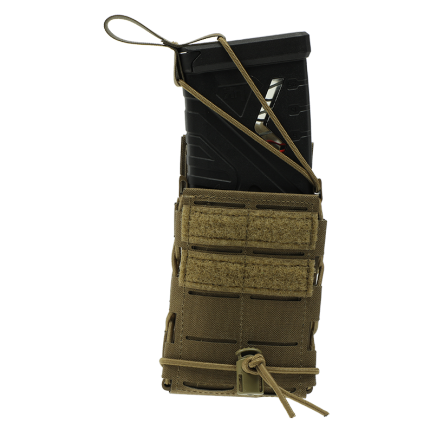 Magazines are also held inside by a shock cord protection and a detachable flap with a laser cut HK logo. The lid is adjustable in length to accommodate .308 or .223 magazines that differ slightly in size or shape from those used in HK weapons.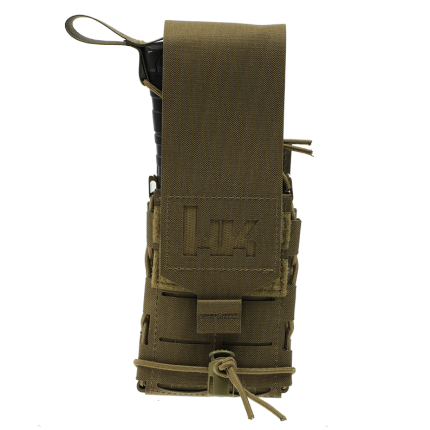 Pistol pouches have a slightly different design, although they are also equipped with effective, adjustable and removable flaps with the HK logo. The product does not have a TACO type design, and according to the manufacturer's description, a clip/insert is used inside the pouch, which prevents the magazine from falling out when it is worn in a pouch with a detached or hidden flap.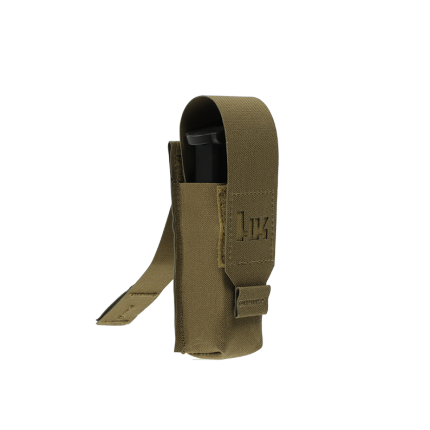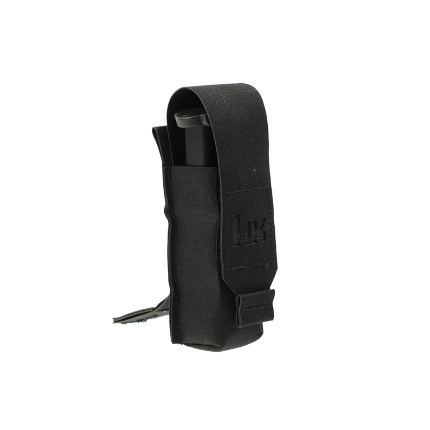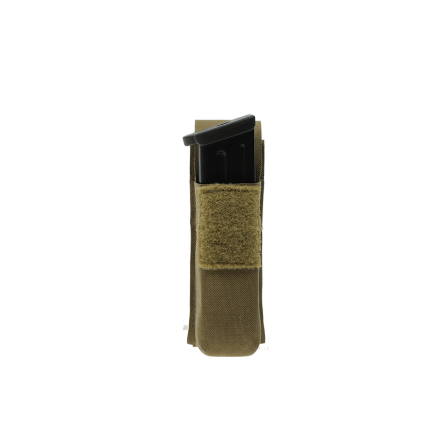 The materials and assembly method used is are the same as for the bigger ones. Pouches are available in black and coyote with prices ranging from 74.50, 67.50 to 39.50 Euro respectively (from the largest to the smallest pouch).

Source: hkwebshop.com