Force on force training system for Polish Territorial Defense Forces?
On January 11, TDF representatives took part in a dynamic demonstration of the force on force electronic training system produced by the Austrian company Simgun, organized by the MILDAT company.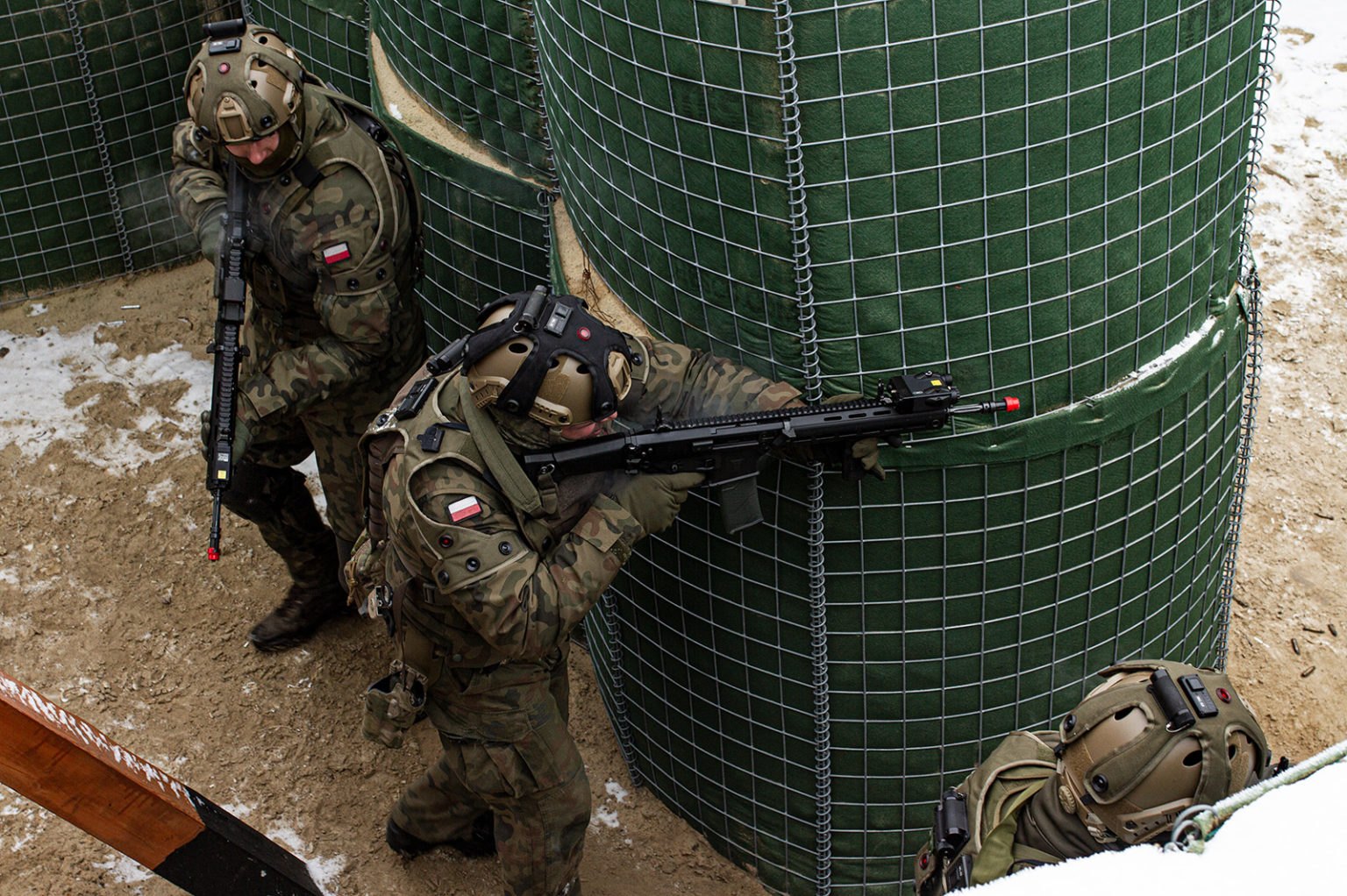 Simgun is similar to the well-known MILES (Multiple Integrated Laser Engagement System) system used by many armies in the world, but nevertheless offers more modern solutions.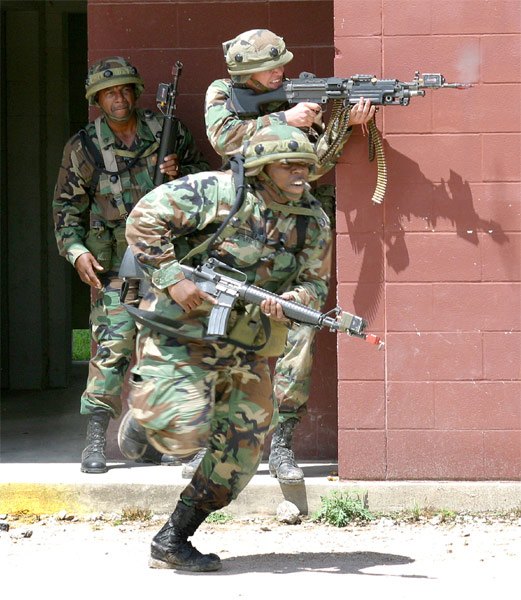 The system components are laser emitters mounted on small arms and receivers mounted on individual equipment - including Velcro fasteners. The effective range of the system is up to 1000 meters, thanks to which, in training scenarios, it is possible to use sharpshooters operating in almost real life conditions.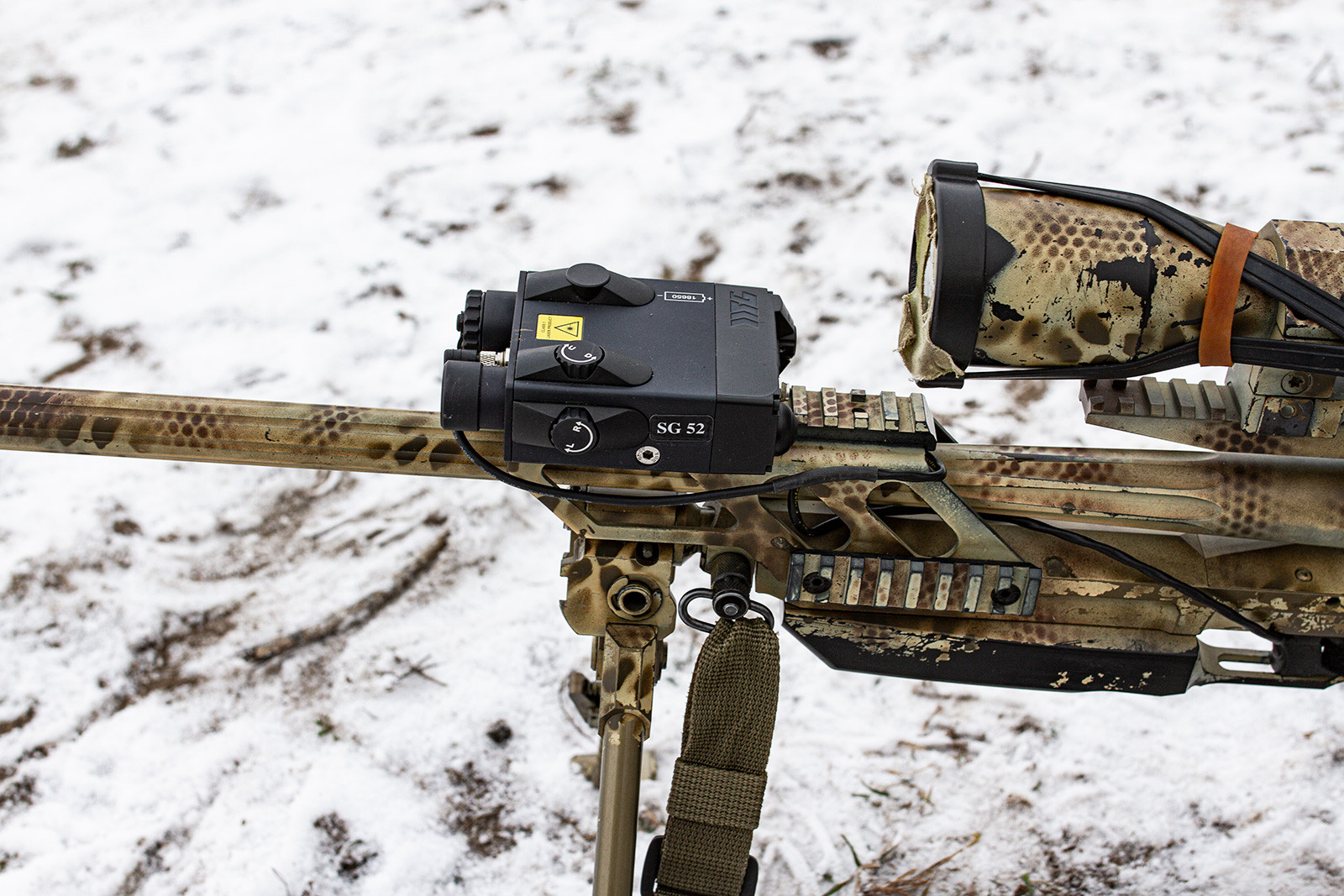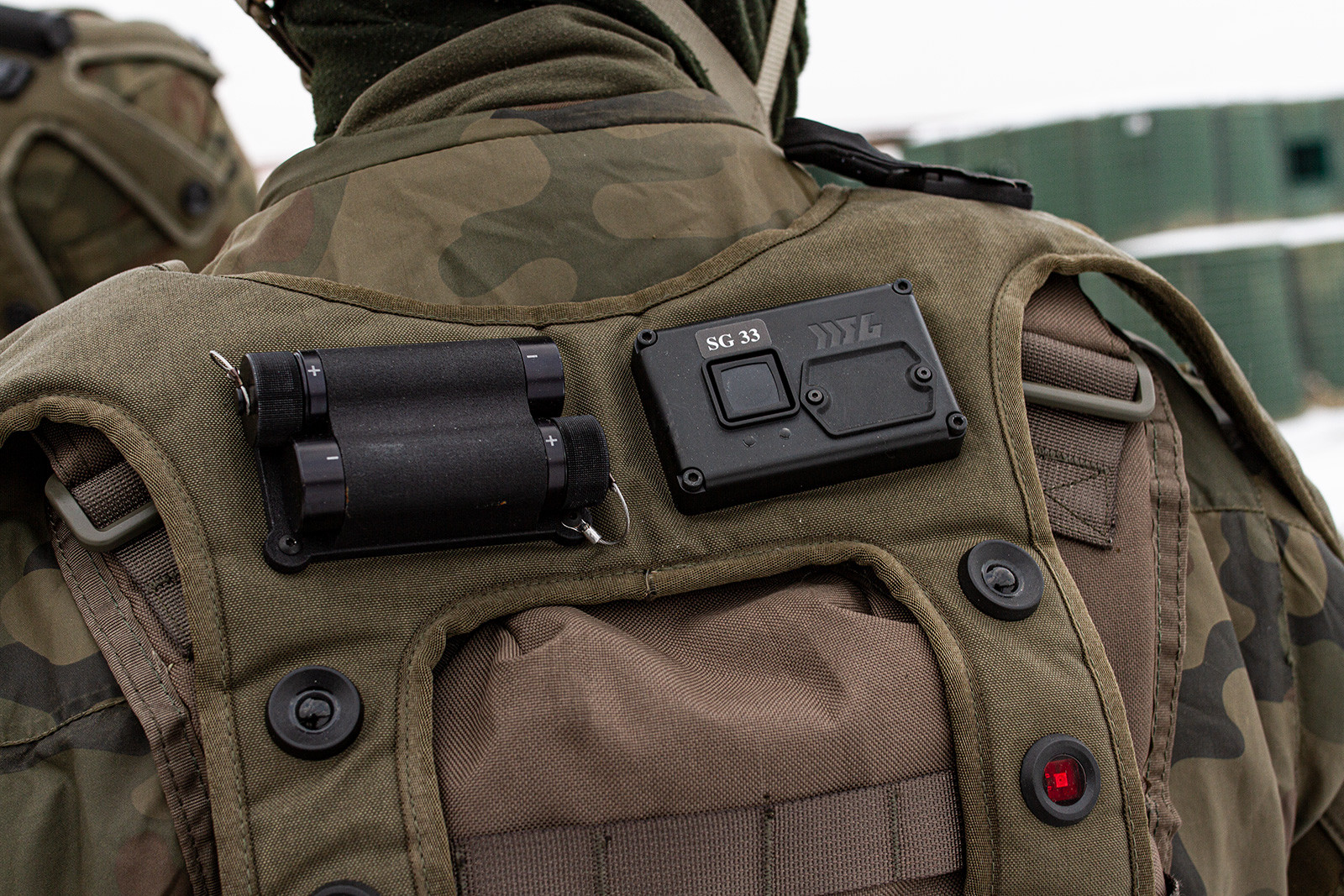 Simgun's realism is manifested, among other things, by the fact that it can be used with regular small arms, in combination with blank ammunition and caps for firing blank ammunition. The emitters are so small that they can be successfully mounted on picatinny rails, just like in the case of tactical lighting or laser sights. Simgun emits a class 1 laser beam, which is safe for trainees and does not require the use of special protective glasses.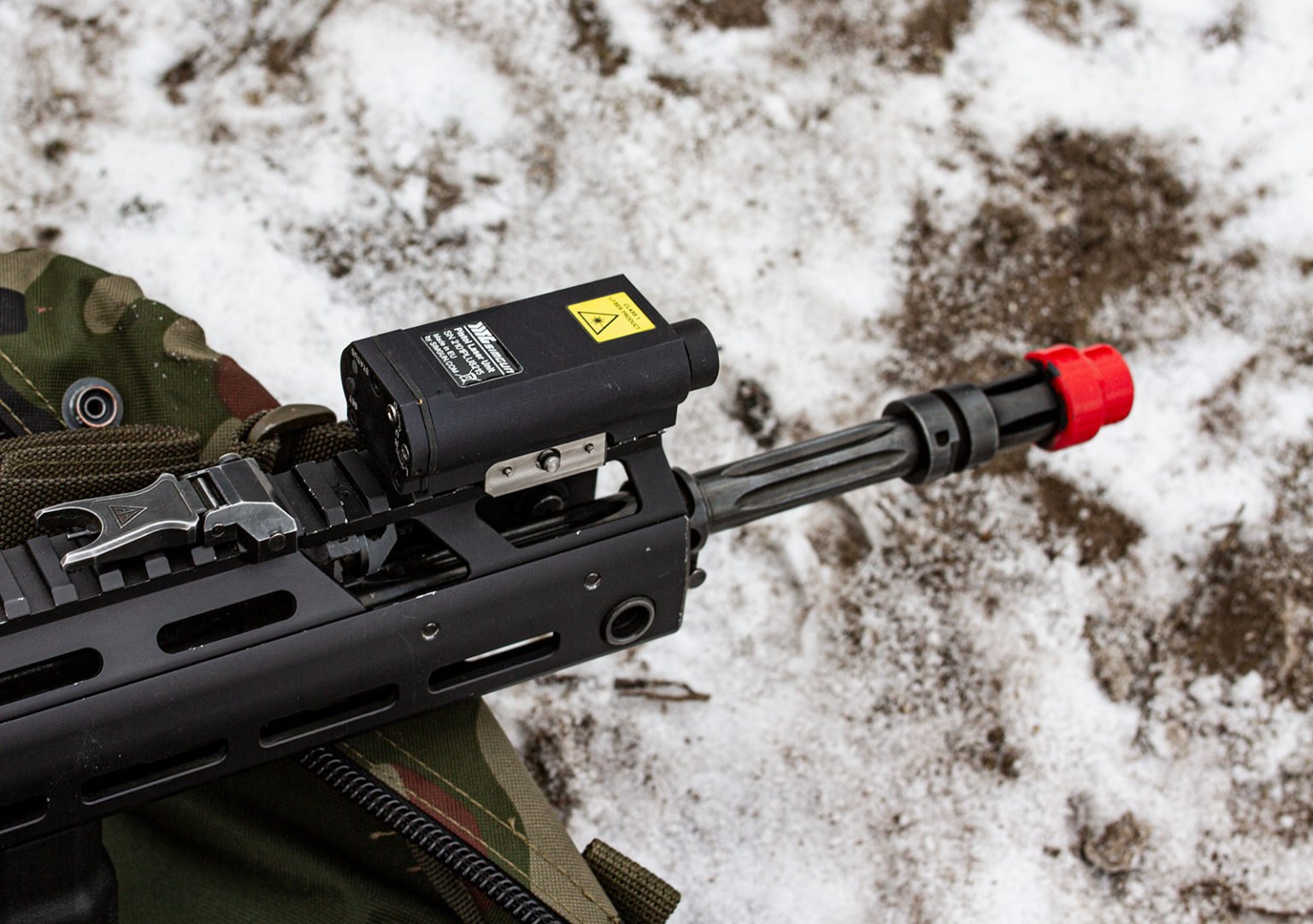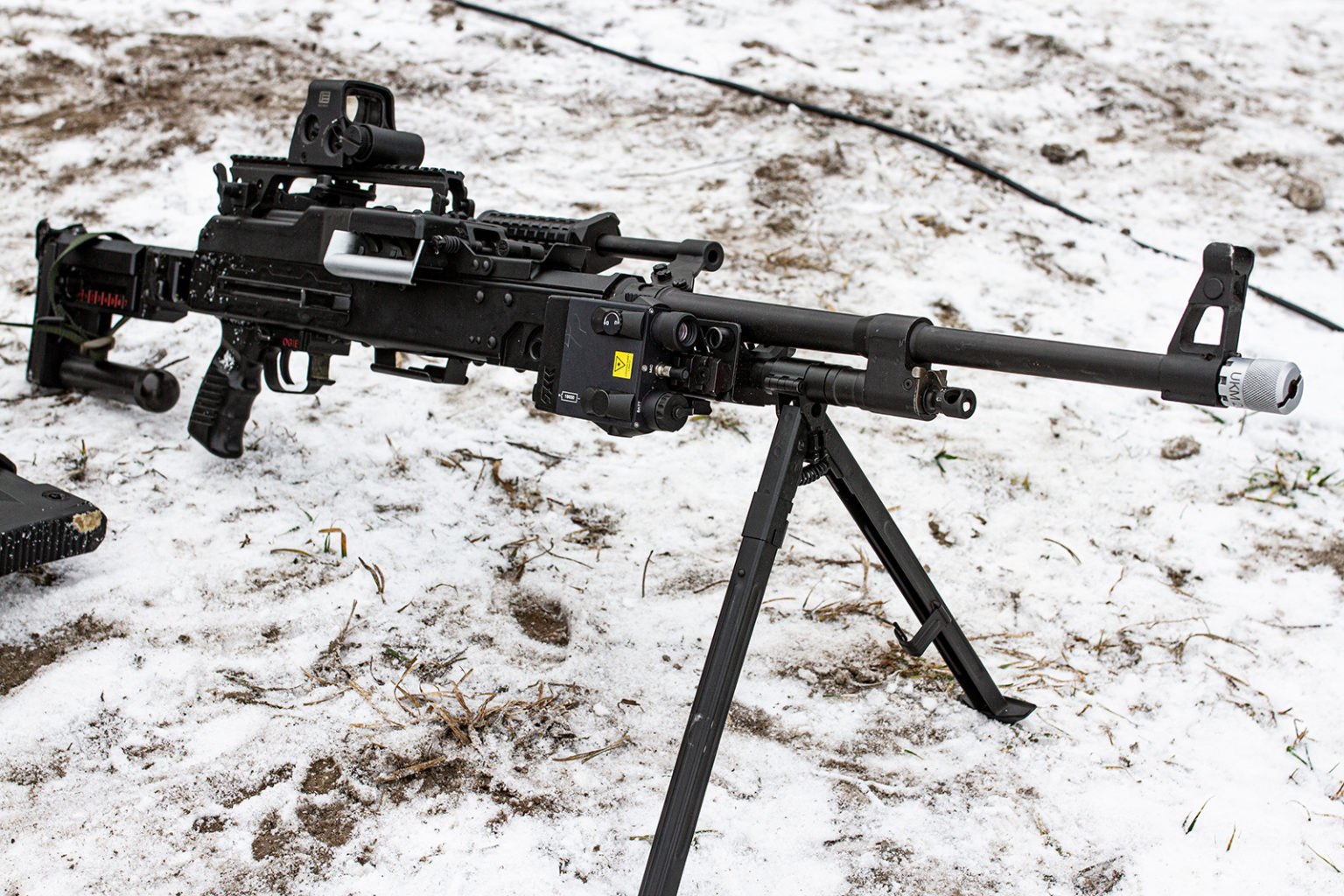 In addition, Simgun can be used to "shoot" targets behind glass, which takes realism to a higher level - during scenarios, one can "shoot", for example, drivers or passengers of cars.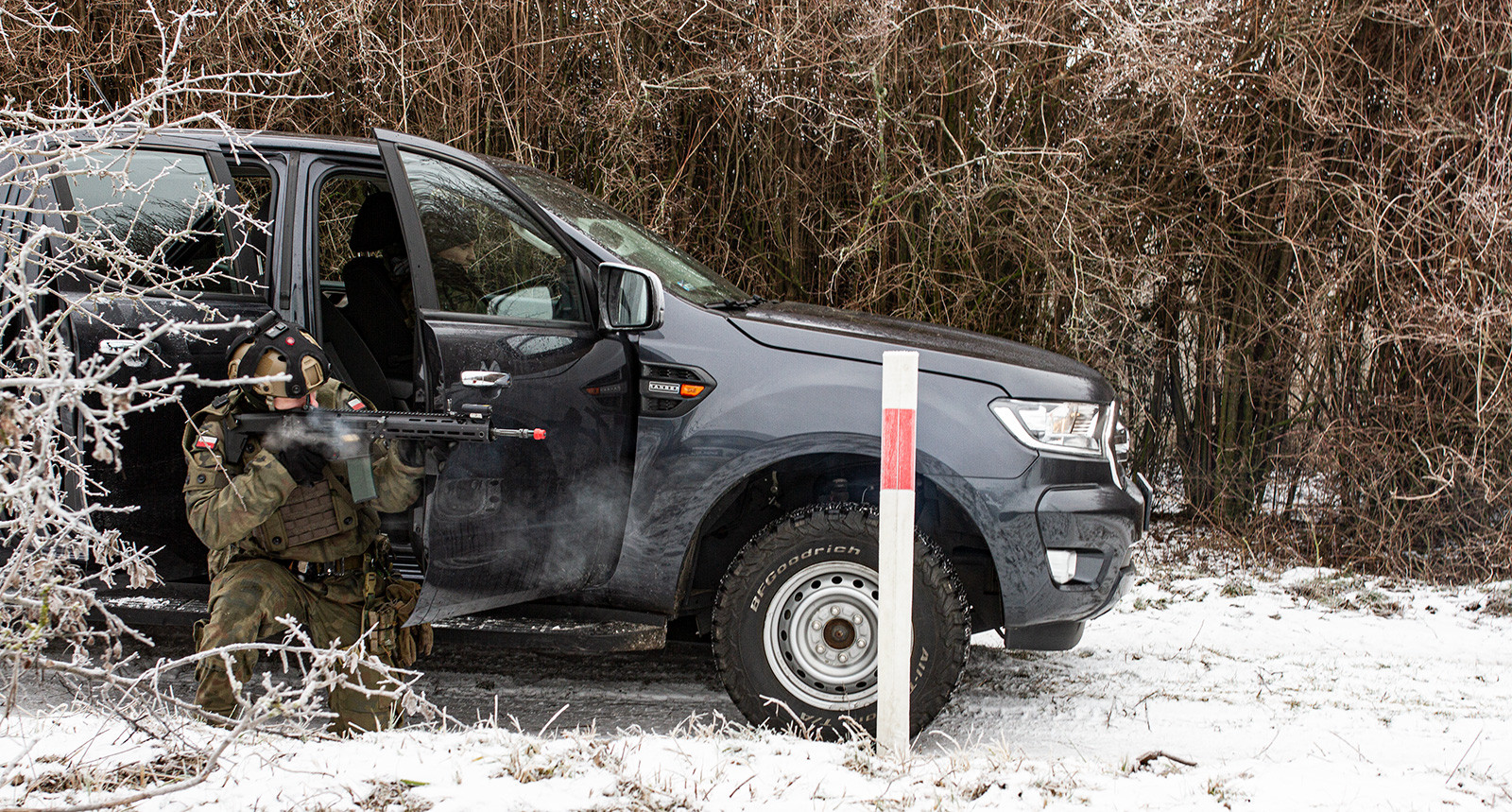 Identifying a hit with Simgun can be done in different ways. The first is standard LED signaling, but if for some reason the user does not want the signaling to be visible, the T-SHOCK module can be used, which allows to connect small electrodes to large muscle groups (from 2 to 4), generating a low voltage electrical impulse. There is no possibility of "cheating" the system or not noticing the hit. The impulse is safe and at the same time so unpleasant that one can't help but feel it.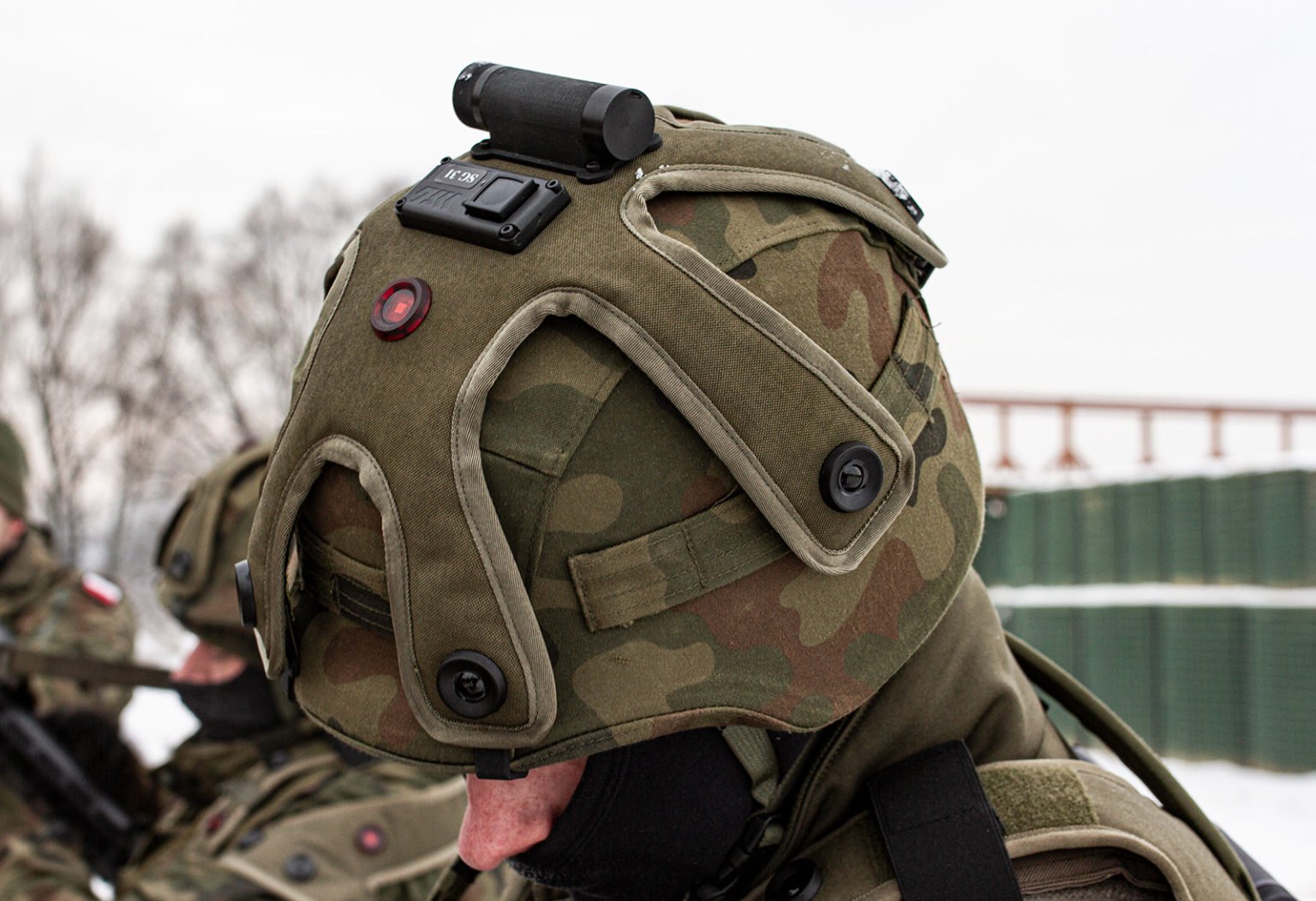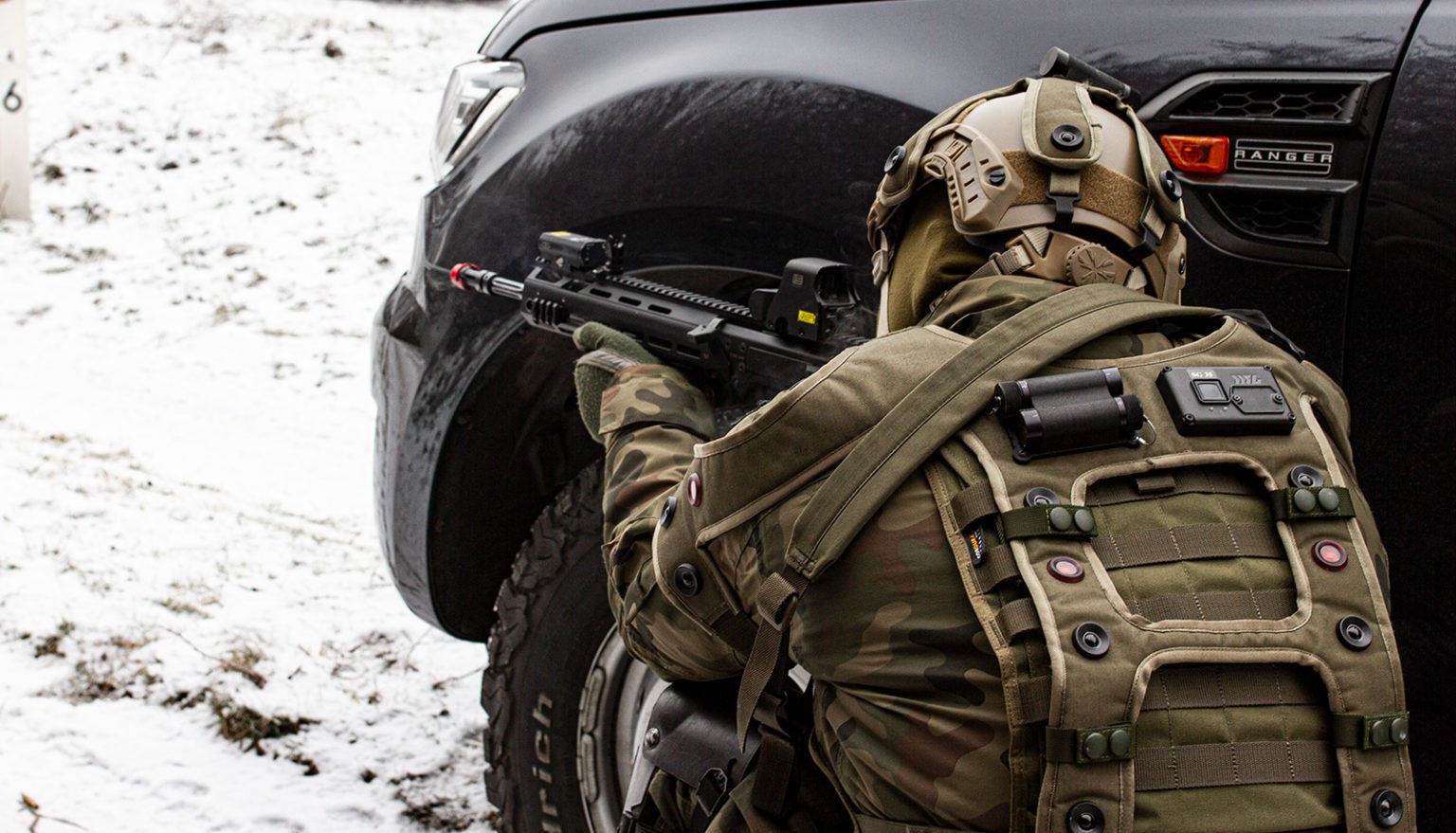 In the training scenario using Simgun, if supervision and monitoring of exercisers in real time is necessary, can accommodate 70 to 90 people at once. An interesting and undoubtedly positive fact is that the individual components of the system are connected to each other wirelessly, which eliminates the need to use cables that could hinder the operation of the system for trainees. In the event that live supervision is not required, an almost unlimited number of users can participate in the simulation.
Will the new system be purchased for the TDF? We will follow developments in this matter.

We would like to thank Dominik for sending the information to the editorial office.

Source: mildat.pl