Specna Arms, a manufacturer of replicas and accessories known to everyone, has announced another series of accessories signed with its own name. The SAAS (Specna Arms Accesories System) is a new series of accessories with the manufacturer's signature in the form of a logo. This is to further improve the grip through a rougher surface.
At the moment, only a few accessories have been announced.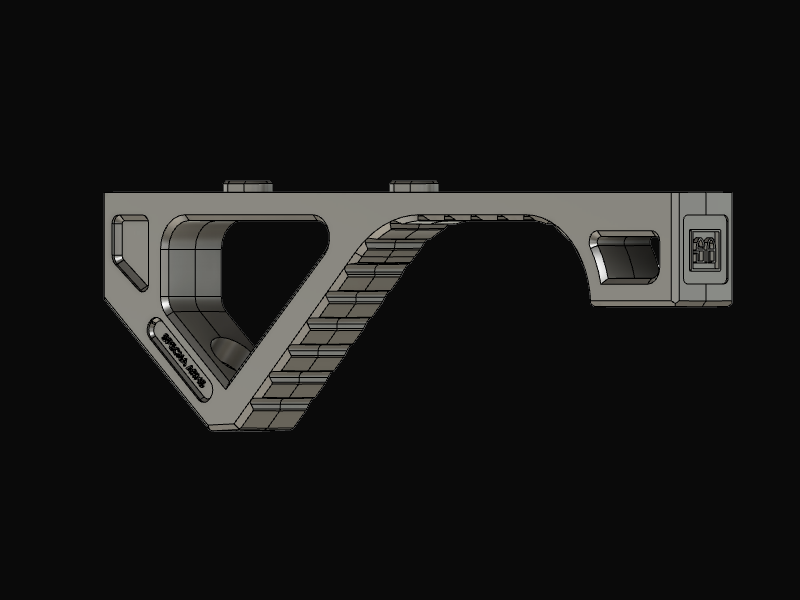 An aluminum front grip with a framework design is to be made with the M-LOK assembly standard. The grip is to have transverse ribbing for a better grip. The grip itself is designed in such a way that it can be a grip or a hand-stop.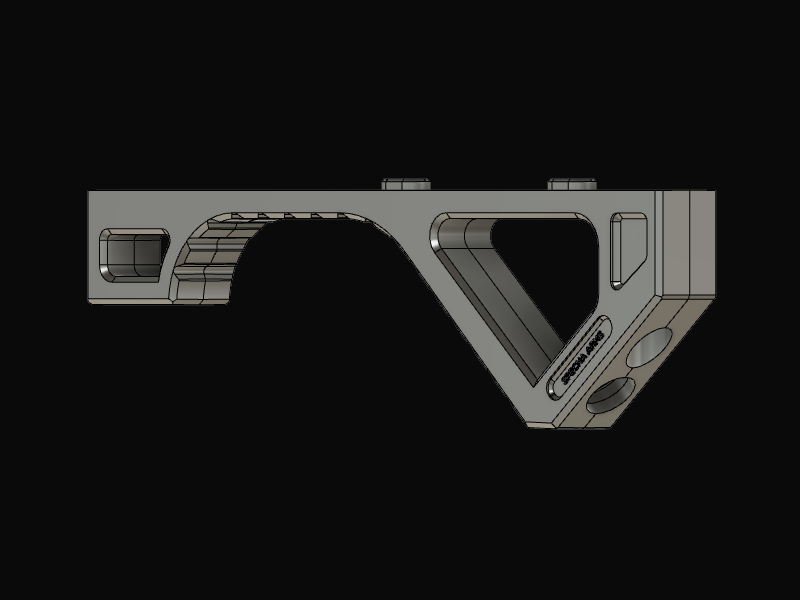 A nice bonus is the presence of a QD socket. The placement of the socket is also not typical, but it is not known how it will affect the strength and durability of the grip itself.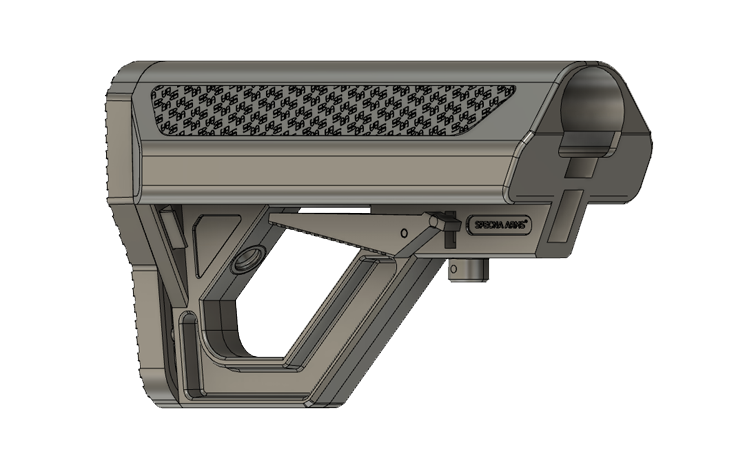 The Heavy Ops Stock is a design similar to the SF type. The stock made of polymer also looks similar to the SA-H type, but with a flat butt plate.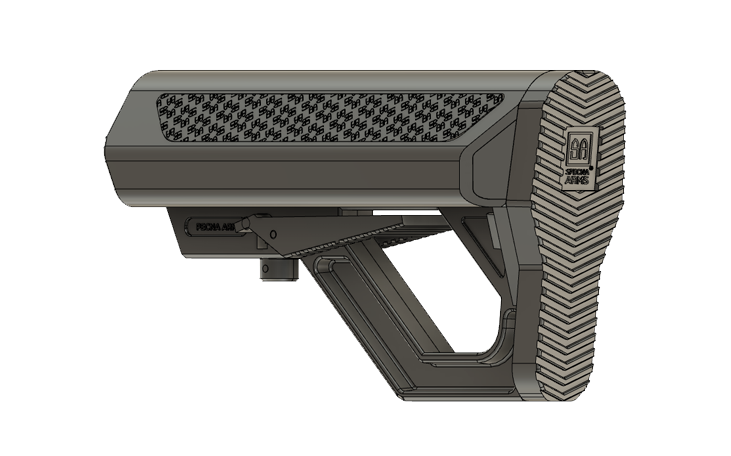 The adjustment lever is placed quite high and is covered, which should prevent from accidentally changing the stock's position. The design with the grip in a stock resembling the M82 Barrett or the PK stock is also interesting.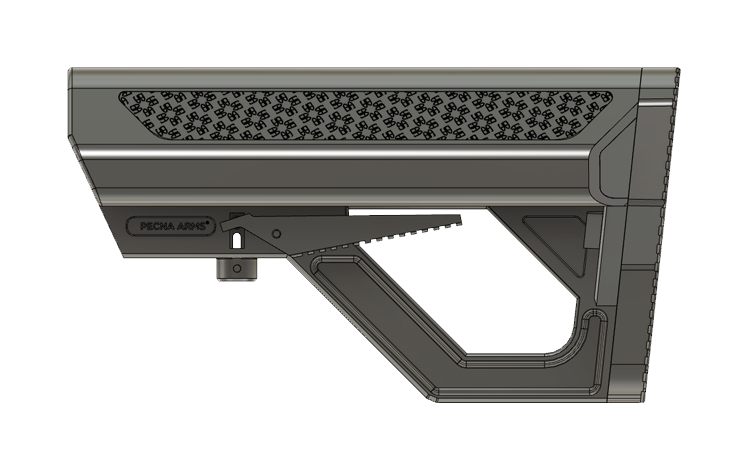 The stock is described as one having a large space for a battery. It was designed to fit the standard stock guide. Also in this case, the design includes an unusual QD socket. The length of the stock was not given, so it is difficult to compare it to stocks that are already available.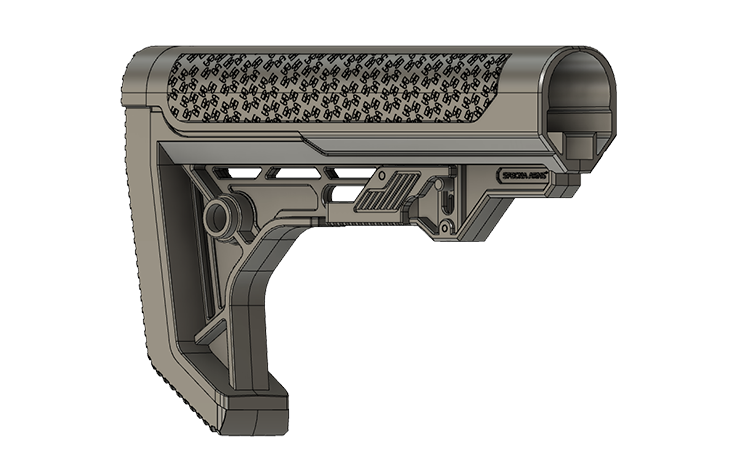 Another stock is the Light Ops Stock. Minimalism, simplicity and lightness are the features of this product. The minimum cross-section, the butt plate angled in several places, a smooth line clearly suggest that this product is intended for fast CQB or speedsoft games. There is also a place for QD sockets located as standard on the sides. This stock is also supposed to fit the standard stock guide.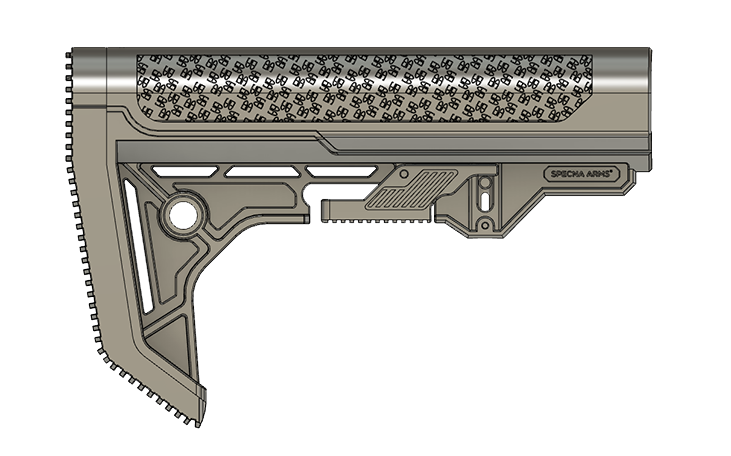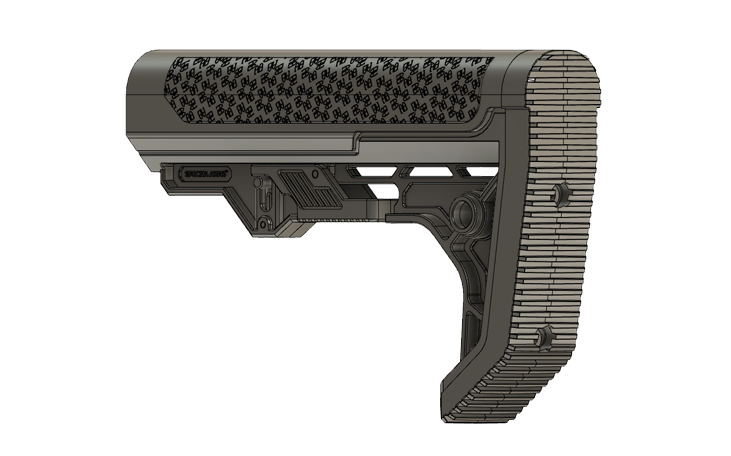 The line of accessories also includes the well-known S-MAG magazines for the AK and AR-15 in the mid-cap and hi-cap versions.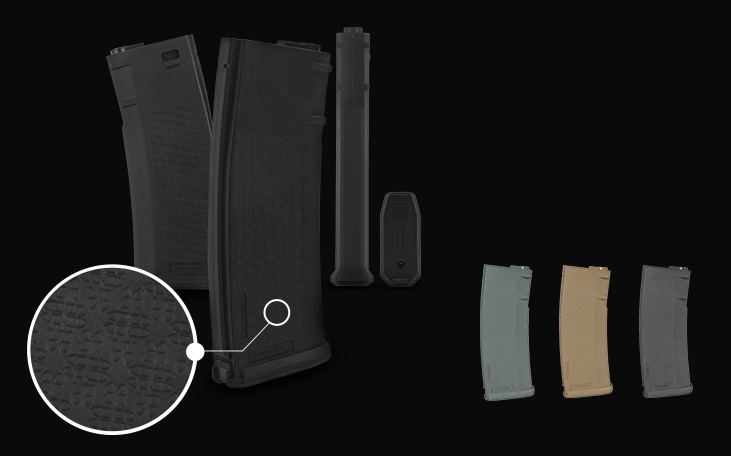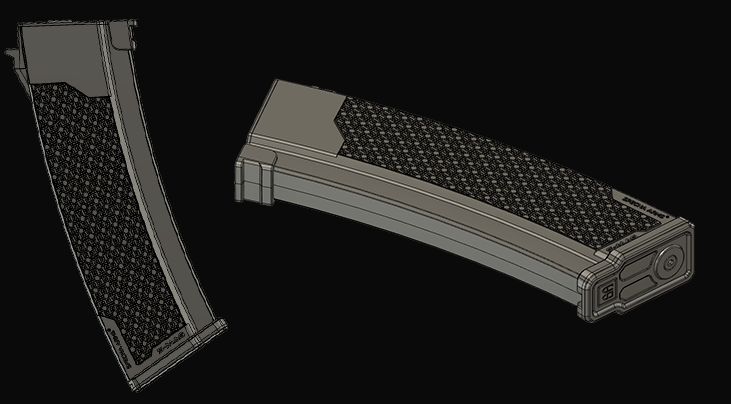 These products are presented for the time being exclusively at the MANUFACTURER'S WEBSITE and no date or estimated prices have been given. It is also not known whether they will be mounted on replicas or only available as additional accessories.