Specna Arms intends to make it easier for many players to start their adventure with airsoft, allowing them to buy a good replica for less money. For this reason, a new series of AR-15 and AK replicas made entirely of polymer will appear on the market soon. This is to lower the price and reduce weight.

The FLEX series of AR replicas is to have all parts made completely from polymer, such as the receiver (known from the CORE series), the grip, the stock guide, the stock and the handguard. The interior will probably be the same as in the CORE series, i.e. a 6.03mm barrel, a rotary hop-up chamber or a quick spring change system. The length configurations of the replicas and with what fronts will they be sold was not specified, but a large variety can be expected. The S-Mag hi-cap magazine will be added to the replicas.

Another series (much about which is unknown) is composed of AKs made entirely of polymer. On board we will most likely find exactly the same gearbox as in the J series, a 6.03 barrel and an ordinary slider hop-up chamber. Externally, these replicas will most likely have fixed and foldable stocks and a side mounting rail for optics. The S-Mag hi-cap magazine is to be attached to the set. Is the legendary CM.028 getting ready for competition?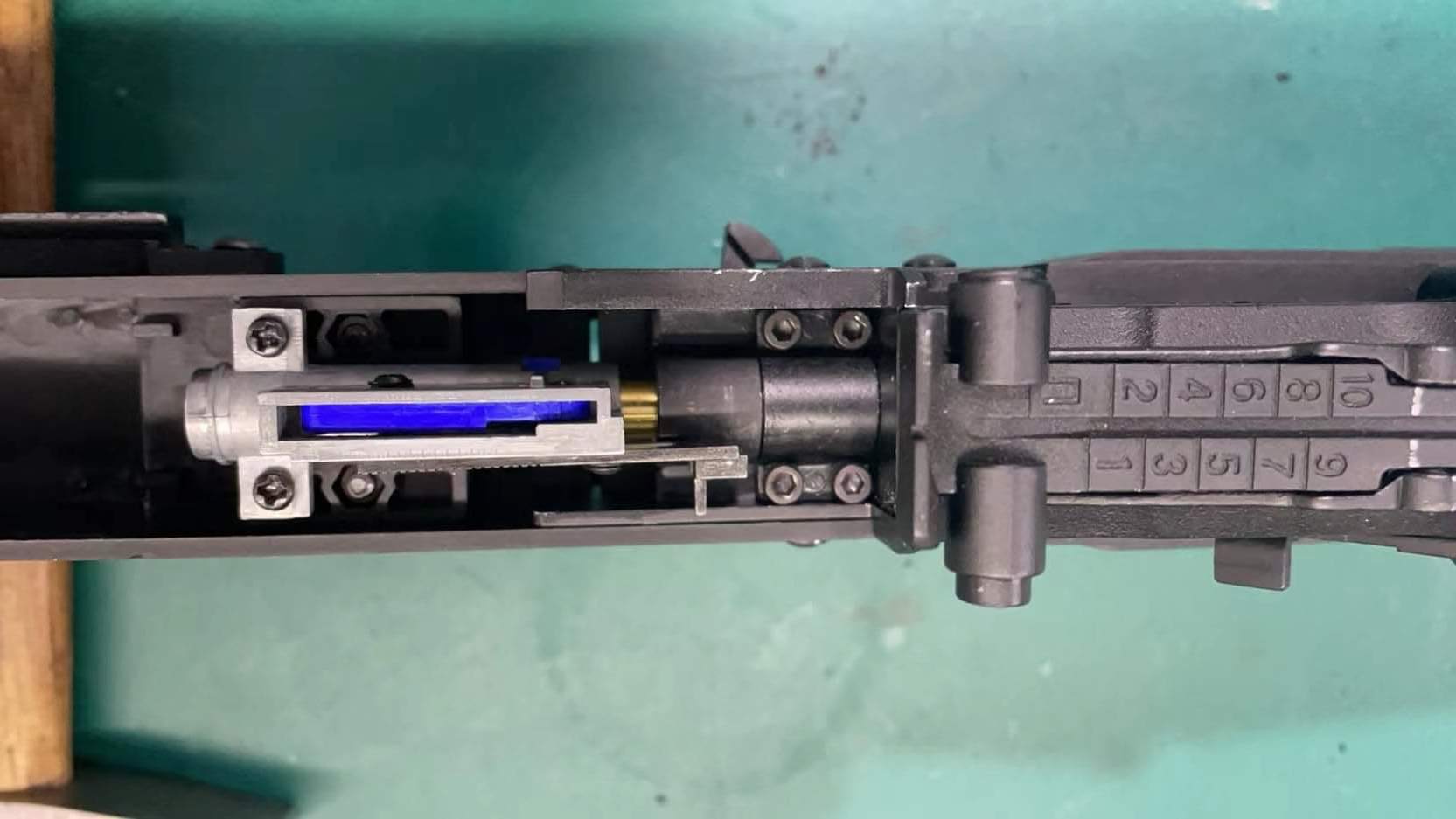 In addition, Specna Arms has obtained a license from Strike Industries for the M-LOK mount and soon we will be able to enjoy licensed handguards in this system.