Both in airsoft and in reality, grenade launchers are rare. The most readily available replicas consist of M203, M320, GP25 under-barrel models or the M79 break-action model. Replicas of revolver grenade launchers are even rarer. In addition to such designs, there are also other repeating options based on the pump-action system. Such designs appeared especially during the Vietnam War, which can be seen below.
<iframe title="YouTube video player" src="https://www.youtube.com/embed/9PmCuJU6w0g" width="560" height="315" frameborder="0" allowfullscreen="allowfullscreen" />

While the Americans abandoned this idea, it was developed in the East. The GM94 grenade launcher is a repeating design based on a tub magazine placed atypically, that is above the barrel.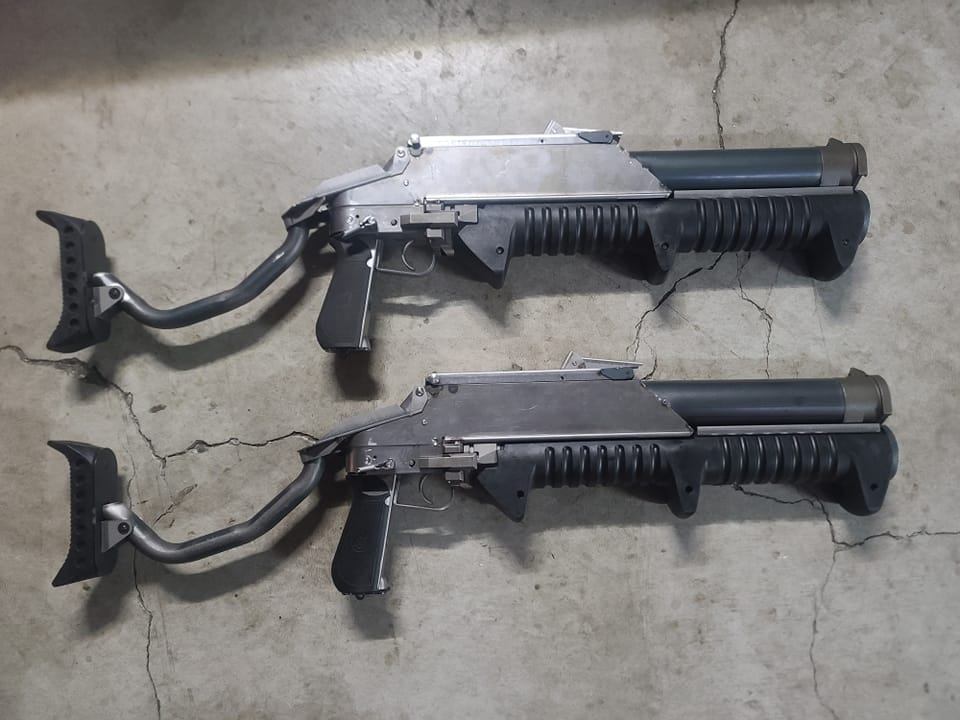 The barrel itself is movable and, at the same time, is part of the pump-action system. It is a quite an unusual solution. In addition, a replica of this grenade launcher made by Raptor was also announced, based on the same principle of operation. It is to be chambered for 40mm gas-powered grenades or Taginn grenades after using an insert. Due to the design, it will not be possible to use grenades that are too long. According to the store, the replica is to be made mainly of metal (which is reflected in the weight of 5 kg), have functional manipulators (safety, bolt lock) and a stock. At the moment, it is available in pre-order for $ 695. Production will be carried out in series of 500 units.