Workshops called Delta Steel Gongs will be held on Saturday and Sunday at the shooting range at the Military Institute of Armament Technology in Zielonka. The training is dedicated to every shooter, regardless of whether he practices sports shooting, dynamic shooting or is a hunter. Beginner shooters are especially welcomed. The knowledge will be beneficial for all shooters and will be presented by world-renowned instructors. As the organizer, the Delta Optical company, assures shooting will run smoothly due to the selection of the cell - 100 steel gongs, not regular targets. The gongs will be placed between 50 and 1,800 meters.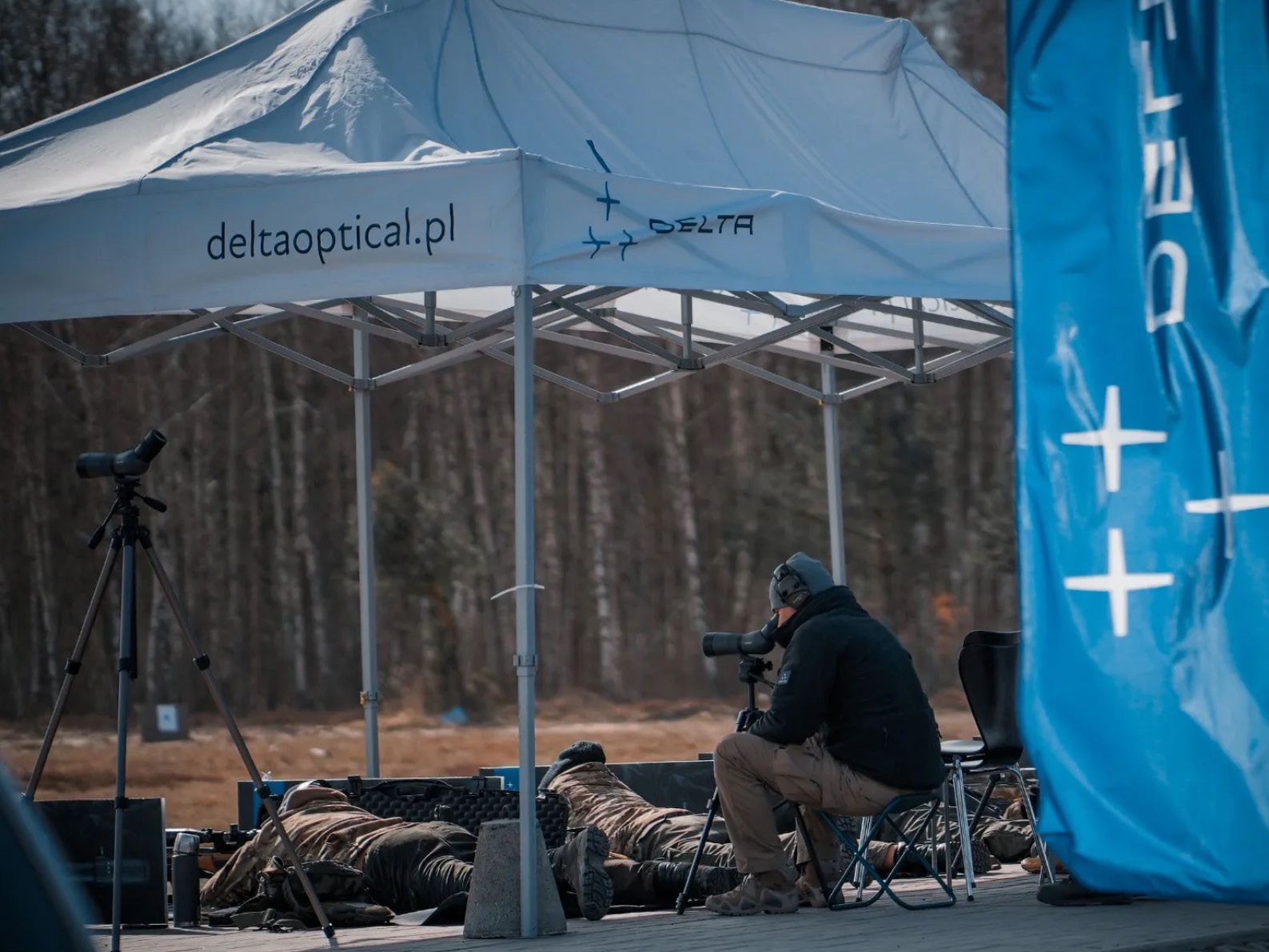 Participants will learn how to best use the sights and rifles and how to shoot under time pressure. There will also be time to exchange views with other participants. Przemysław Wójtowicz (the most effective Polish sniper, veteran from Afghanistan) will talk about shooting at the front lines. Wojciech Jagielski, the founder of the Shooting Center in Toruń, will provide new techniques concerning shooting training. For those willing, there will also be an opportunity to test their skills during the THLR Long Range Proficiency Test by Thomas Haughland at a distance of over 500 m: 1 target, 1 shot, 1 bullet, 1 minute.
In addition, the participants can expect:
- Different sizes of gongs at different distances - different difficulty levels.
- Making a "ballistic map" of the rifle at intermediate distances of 400 m / 500 m / 700 m.
- Instant hit/miss confirmation.
- Shooting in the wind.

The following will be discussed:
- Precision and PRS shooting
- Extreme Long Range Shooting
- Tactical Shooting
- Shooting PRS and forced firing attitudes
- .22 LR rimfire, use of cheap ammunition for training
It is required to have your own rifle. The price of participation in one training day is PLN 300. For owners of Delta Optical spotting and .22LR rifles, a lower price is planned - PLN 150.
Registration runs until June 7 : https://portalstrzelecki.pl/produkt/warsztaty -delta-steel-gongs
Facebook event : https://www.facebook.com/events/517521486767181</ a>
The WMASG portal took media patronage over the workshop, so see you there!