KIZUNA WORKS has announced a new product that will be released soon. In addition to the MP443 "Grach", a replica of the Russian Lebelova PL-15K pistol by KIZUNA WORKS will appear on the market. It is quite a young deign that appeared around 2018, which we wrote about HERE. This is a lesser-known pistol that has so far appeared in the form of a PL-14 prototype in "World War 3", "Payday 2" or "H3VR" games and in its final form in "Escape from Tarkov". It will be the first replica of this design in airsoft.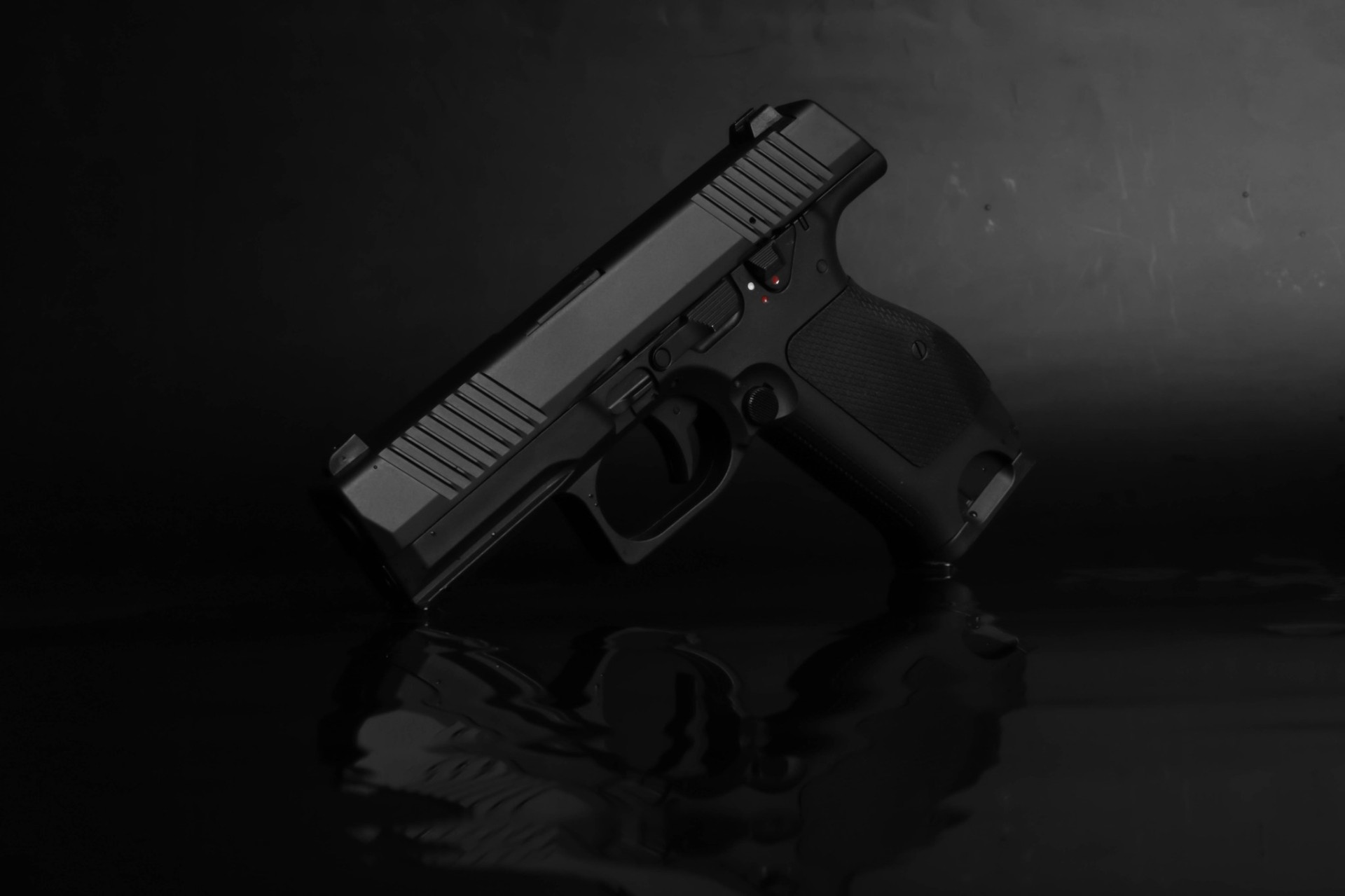 The slide of the replica will be made of aluminum alloy and the frame will be made of polymer (the same as in the real gun). Additionally, the safety, magazine release or a bolt stop are present on both sides. At the front there is an under-barrel accessory rail. The outer barrel can be replaced with an extended one with a thread for accessories. The grip does not have any interchangeable panels and instead of the now popular enlarged magwell there are notches in the grip that facilitate realoading.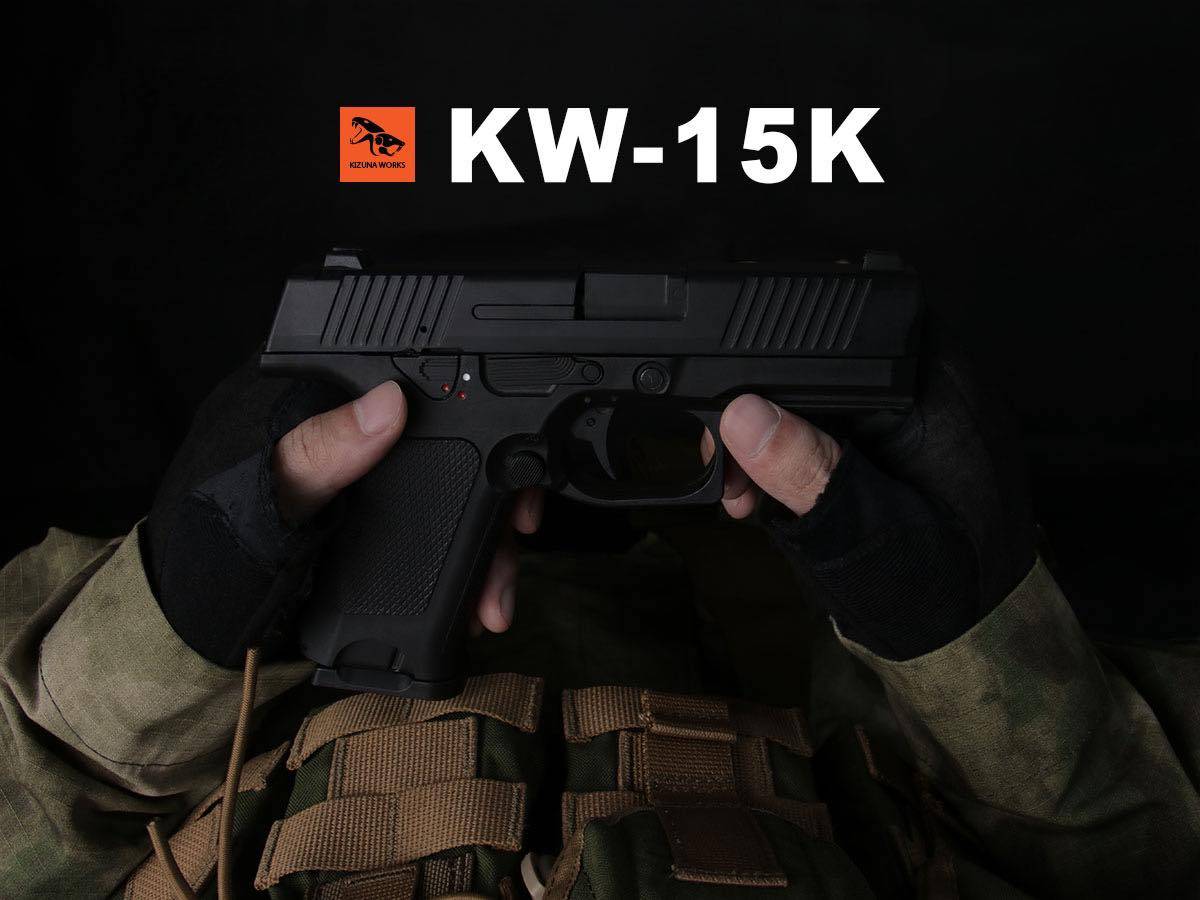 The 22 BB magazines themselves will be dedicated to this platform. Inside we will find an inner barrel 70.45 mm long and 6.03 mm in diameter, a hammer made of metal (not ZnAl), an adjustable Hop-Up system. The KW-15K will be powered by green-gas, the reported performance is 0.7J on 0.2g BBs.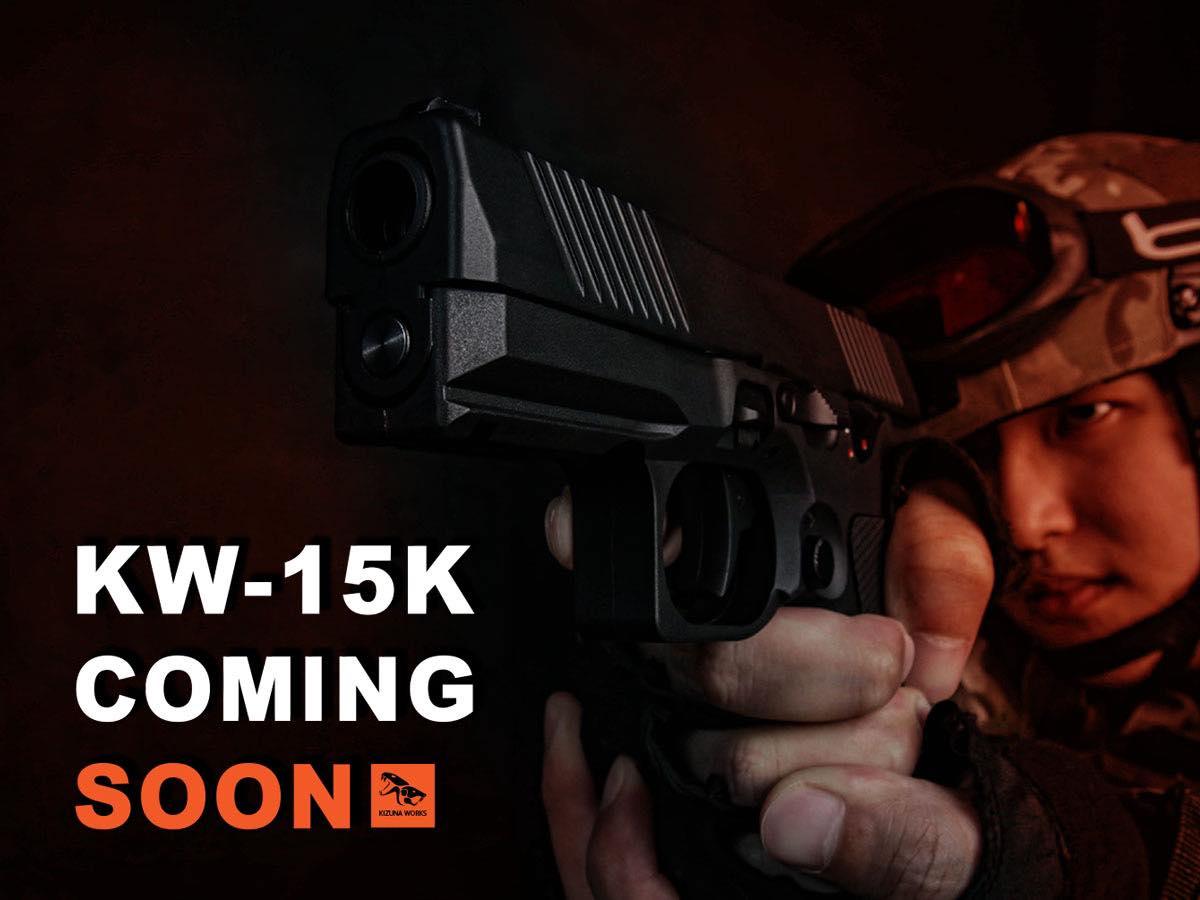 The price quoted by the manufacturer is US $ 130 (it will vary locally), but there is a possibility of pre-orders. The replica is scheduled to be available around September. Please follow KIZUNA WORKS for more information and interesting products.
<iframe style="border: none; overflow: hidden;" src="https://www.facebook.com/plugins/video.php?height=314&amp;href=https%3A%2F%2Fwww.facebook.com%2F112323961312177%2Fvideos%2F1181019835998037%&amp;F&amp;show_text=false = 560 &amp; amp; t = 0" width=" 560 " height=" 314 " frameborder=" 0 " scrolling=" no " allowfullscreen="allowfullscreen"> </iframe>