During the MSPO exhibition in Kielce, a new backpack for carrying firearms was presented at the Wisport stand. It is the Shot Pack 2 model, which uses well-thought-out solutions that expand its capabilities. Structurally, the backpack is derived from the Zipper Fox 40 model with subtle changes in its width and the permanent sewing of two side pockets with a capacity of about 4 liters, as well as adding "space" into which the gun bag is inserted. The pockets have been sewn in such a way that they form a vertical tunnel and 50 mm tapes pass under them.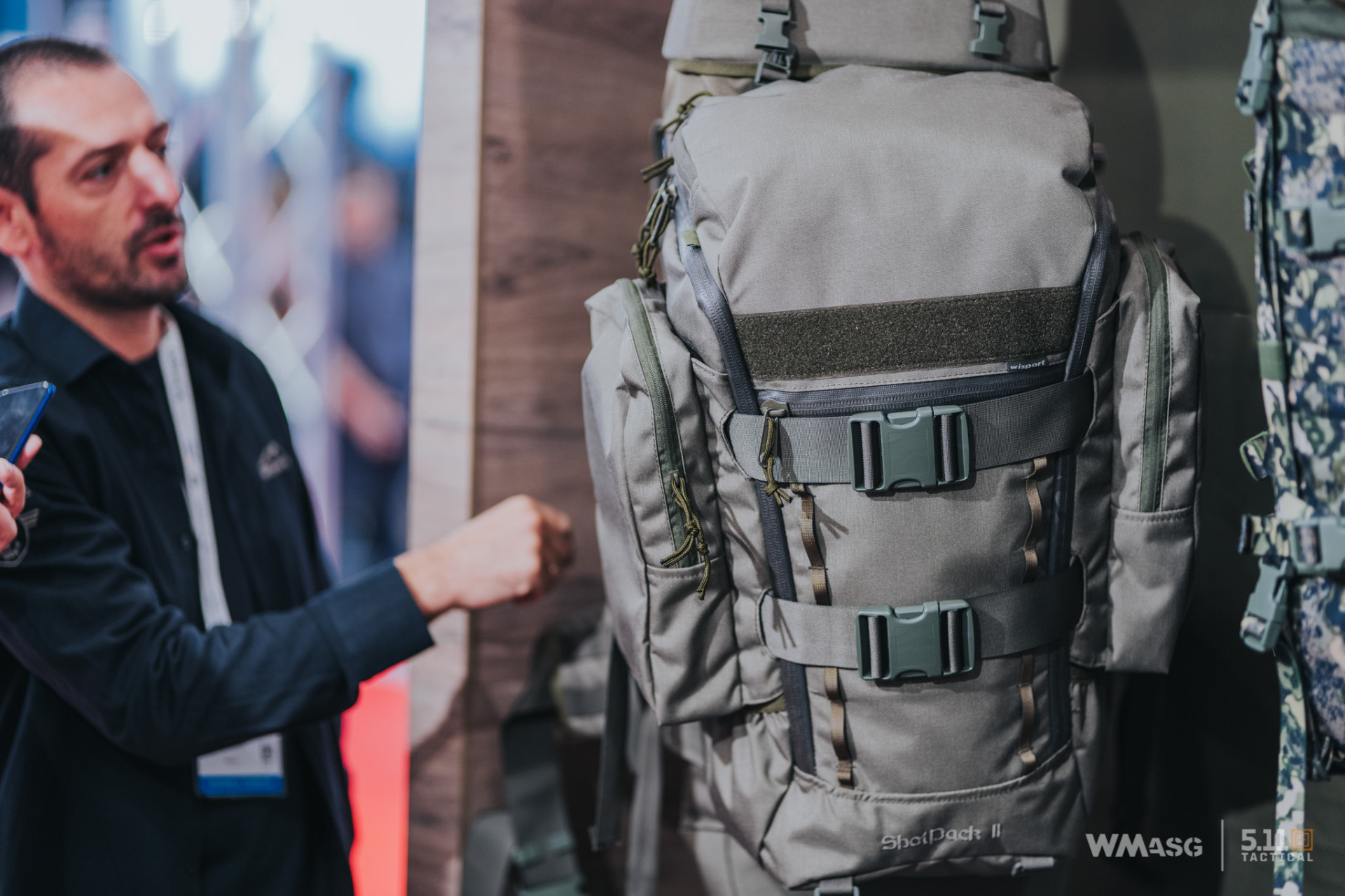 The place created in this way can be used for storing trekking poles, a tripod or an axe with the handle pointed downwards. On the other hand, the aforementioned tapes are used to tighten the whole as close to the support system as possible. One can also use them to attach cross-country skis or a rifle during a march.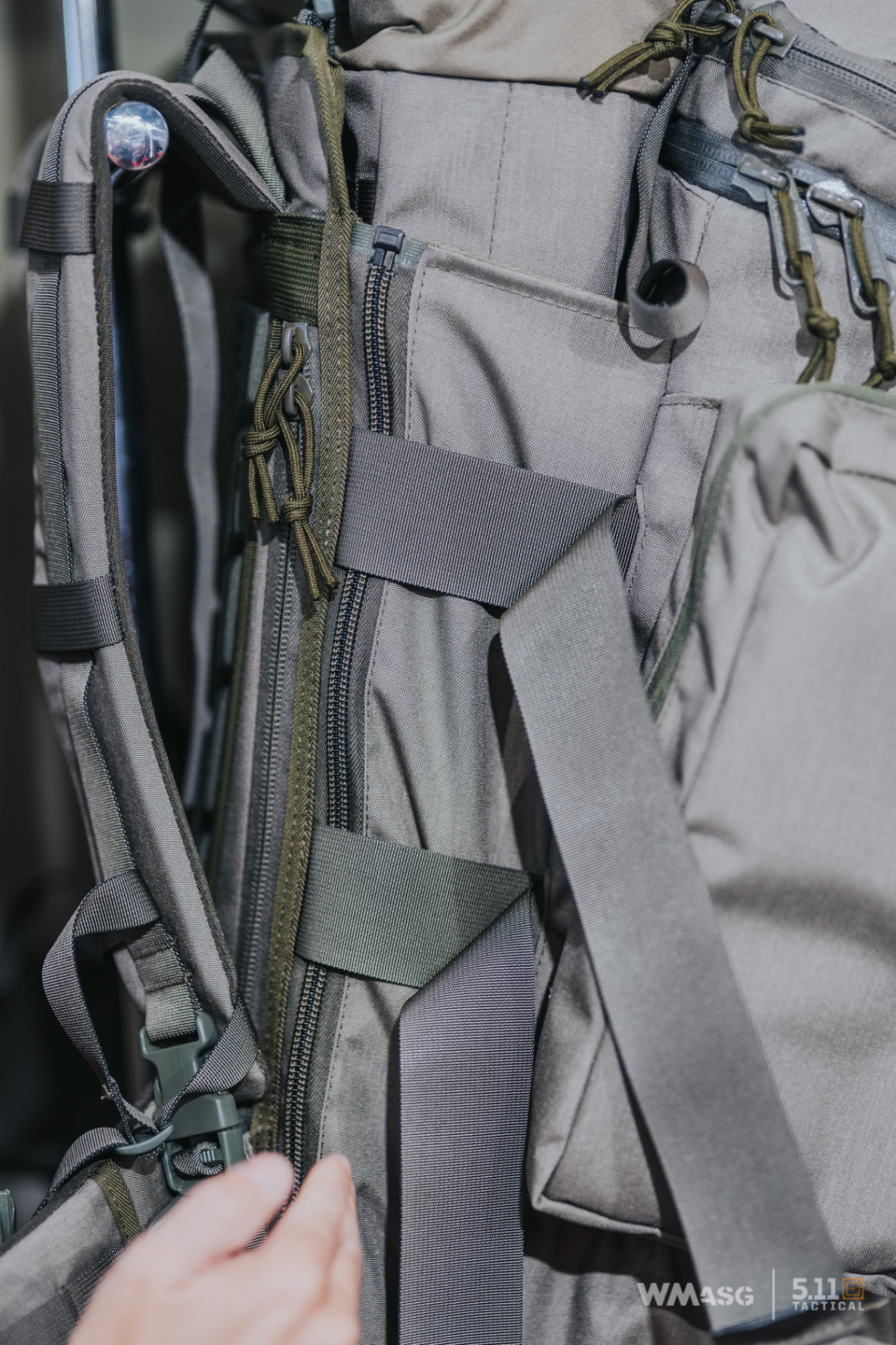 The added value for uniformed services is the fact that the backpack is adjusted to the dimensions of backpack radios. It was confirmed to fit a TRC9200 or a Harris 117F models. This is of great importance due to the cumbersome design of the racks issued with those radios, which are not comfortable. Soldiers have always been confronted with various options to replace them. Here, the radio operator will be able to conveniently forward communications and have the basic equipment carried in the backpack part with him all the time. It is worth noting that the straps on the upper side (according to the manufacturer's assurances) do not overlap the radio manipulators.
Therefore the backpack itself does not have to be used only for carrying a firearm. Its lower extension is rolled up, which results in a flat bottom, which makes it possible to put the backpack on its bottom.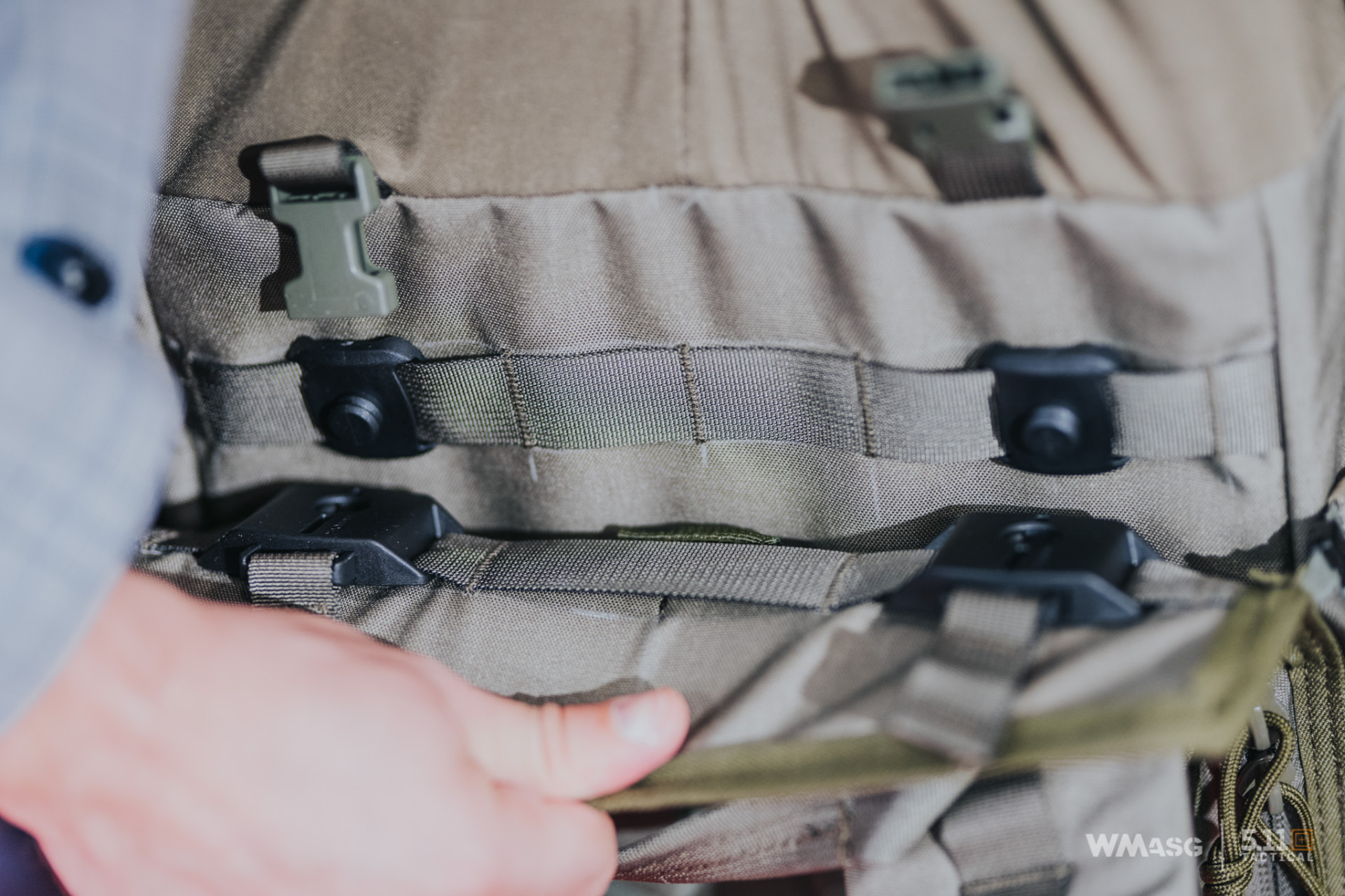 The backpack itself can be detached in a very simple and quick way - it is held by four magnetic buckles.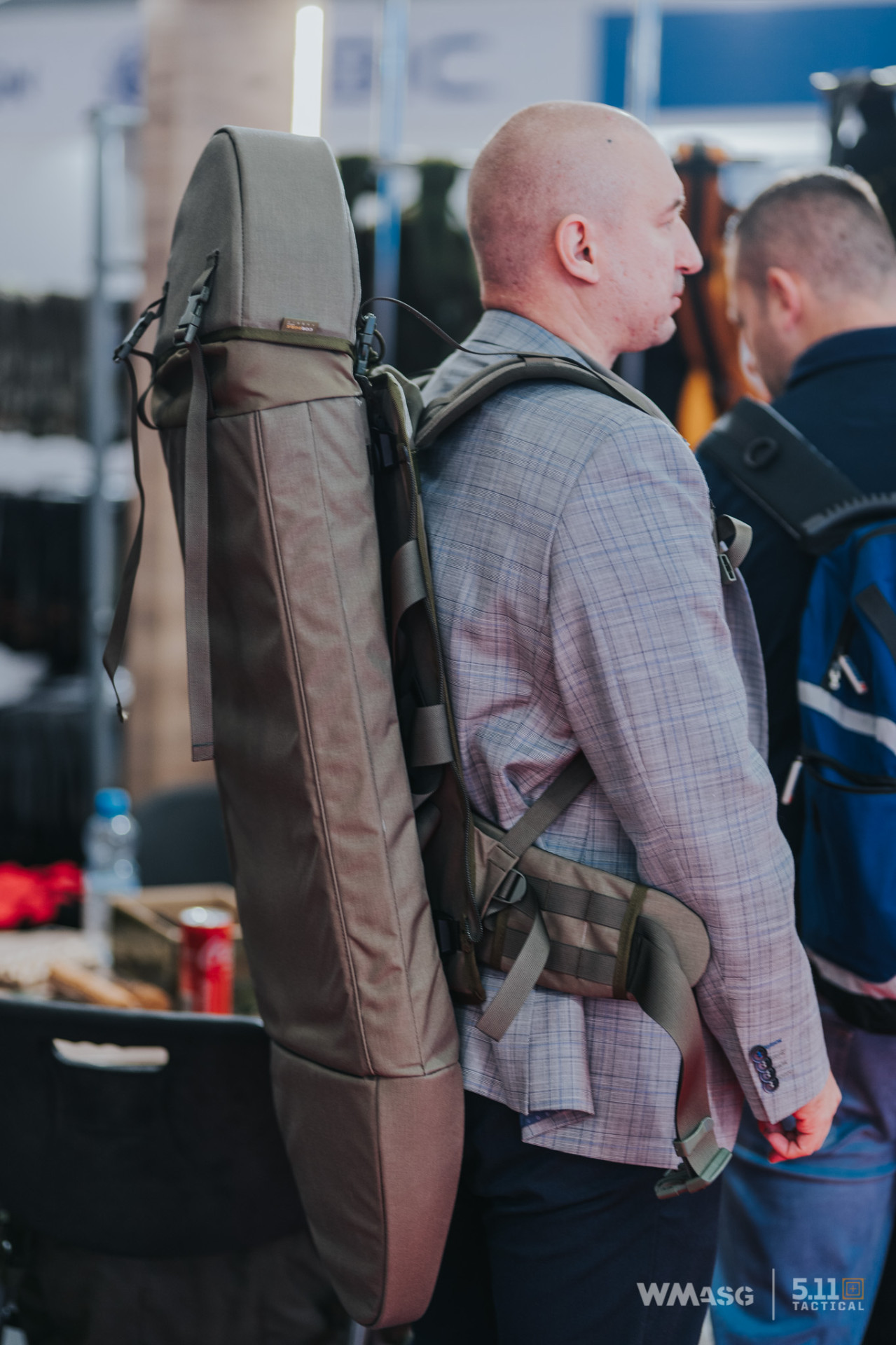 After removing the straps, we get the backpack itself. Although there is space left between the support system and the chamber, it will fit a good old square-folded sleeping mat.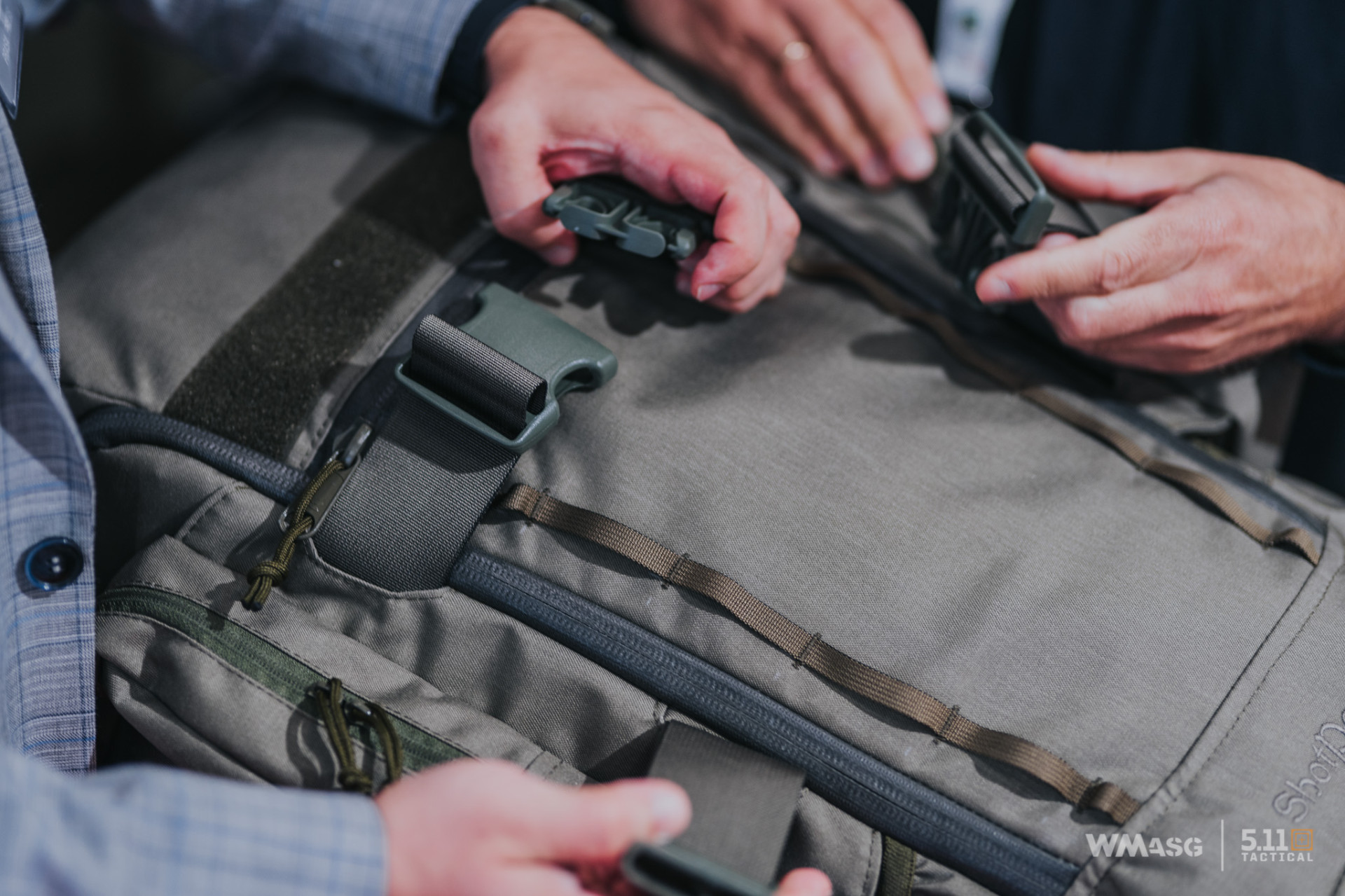 There are many possible applications in this seemingly simple product. More photos from the presentation of the backpack are in the gallery under the article.
At the stand, the manufacturer also presented the upcoming new War Hog urban bag line, which has been developed for a year now, and is now joined by lightweight backpacks for everyday use.