At this year's edition of MSPO Kielce, MASKPOL has presented a number of solid new items. Another one is the ROCK ONE vest designed for using hard ballistic plates, which was nominated for the Defender Award. As it turned out, it won the award.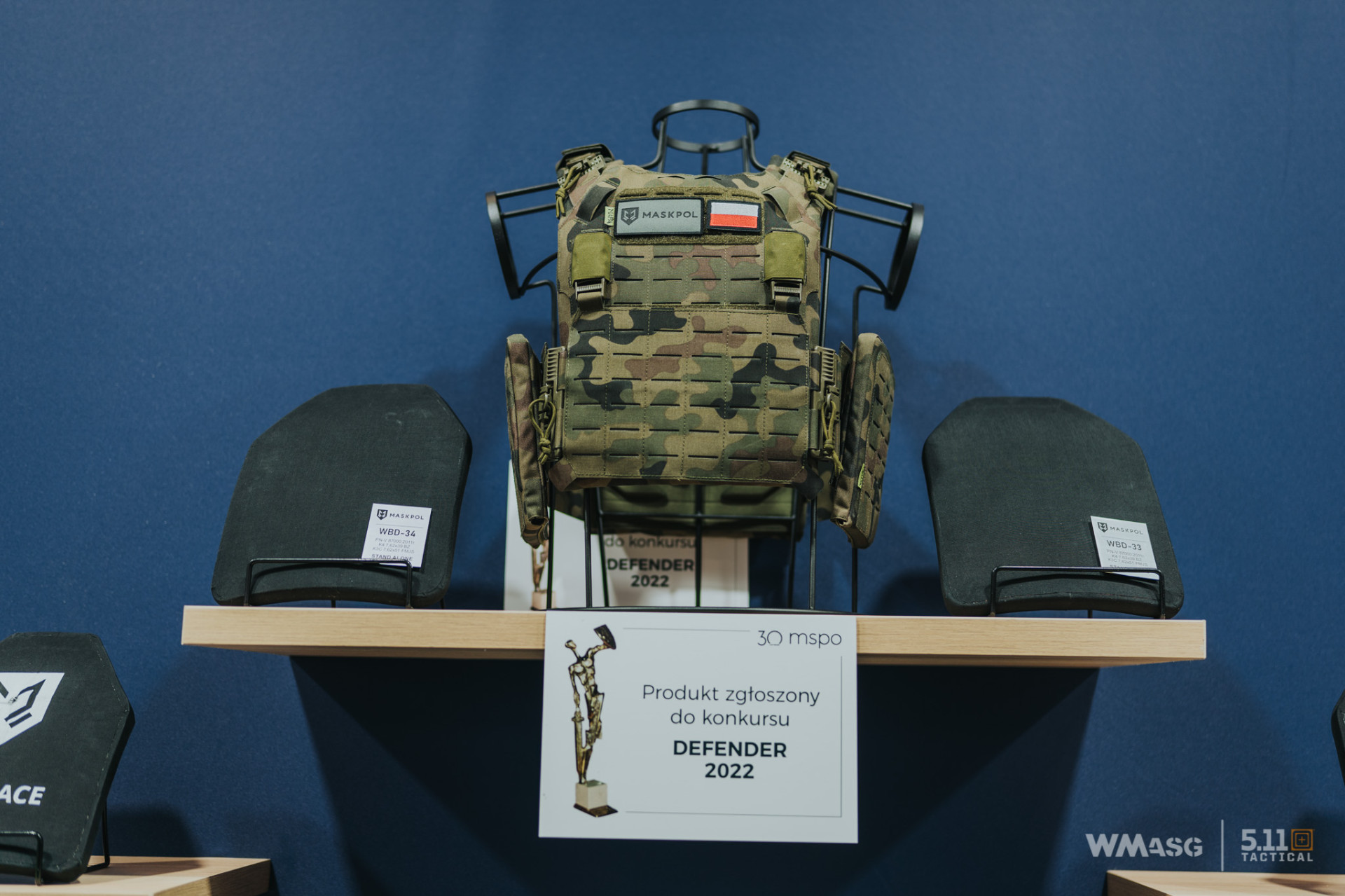 The design is based on the laser cutting standard, so the tapes sewn onto the fabric are eliminated. Instead, there are burned holes on the entire surface of the vest, in line with their standard spacing, allowing the attachment of a full range of additional pouches.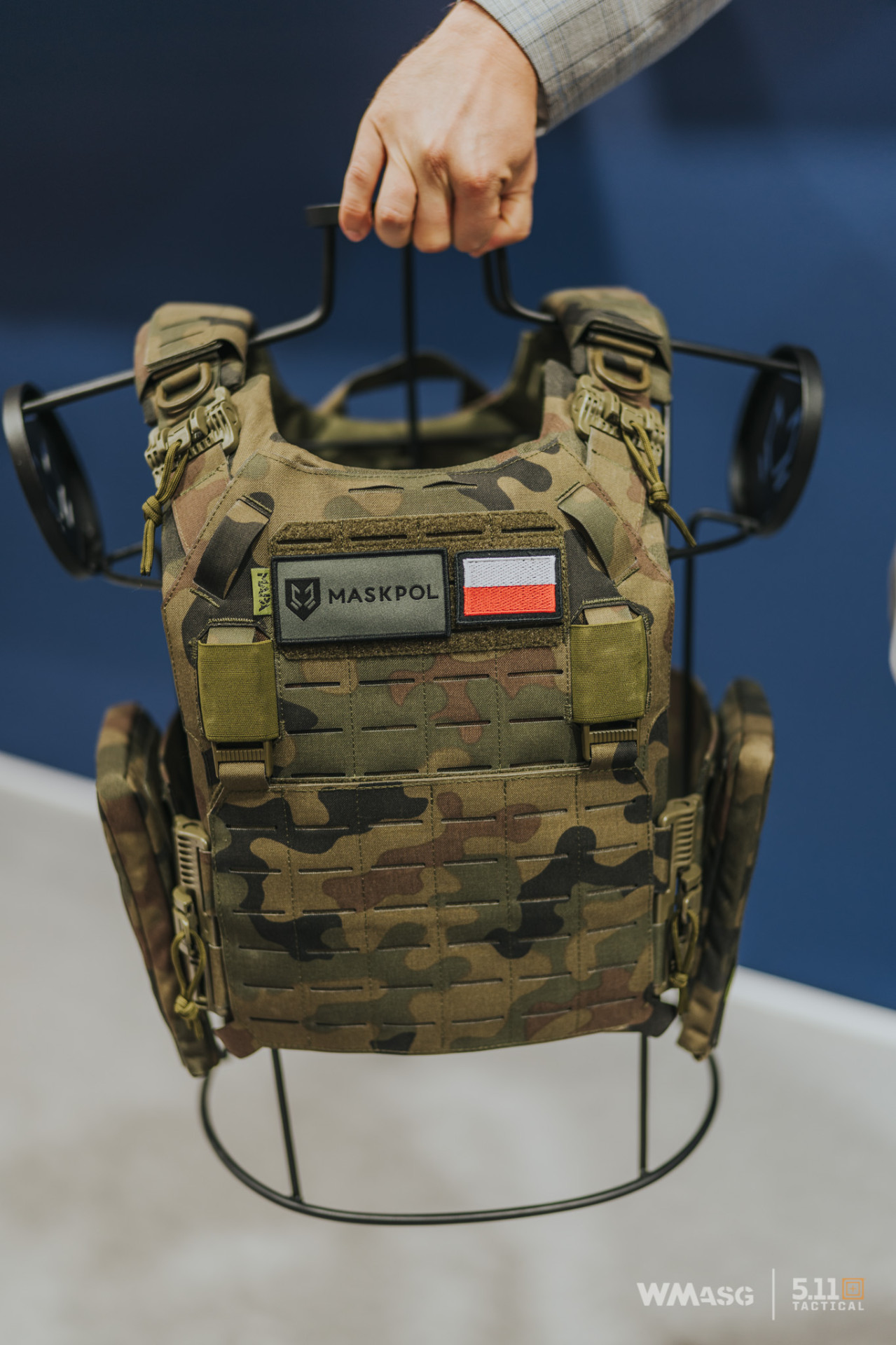 The front panel of the so-called "kangaroo" has no built-in pouches and is detachable. At the moment, compatibility with the newly presented chest rig , which is intended as an optional element in another vest model, has been denied.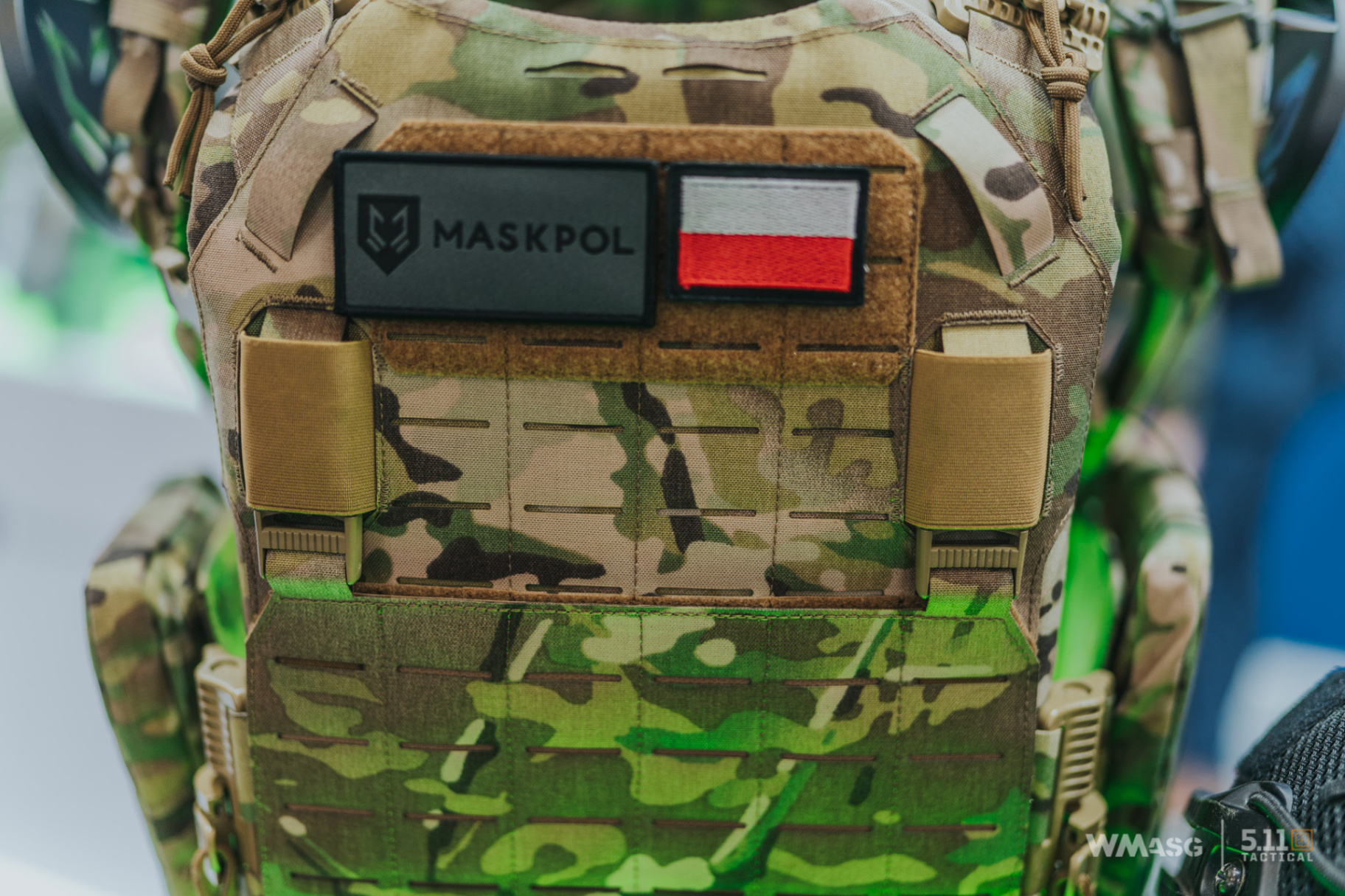 Cummerbund and shoulder straps are fastened with Italian 2M ROC quick-release buckles, what has recently become a standard in modern designs of this type of "stretcher" plates. Interestingly, in another refreshed model, these shoulder buckles have been abandoned.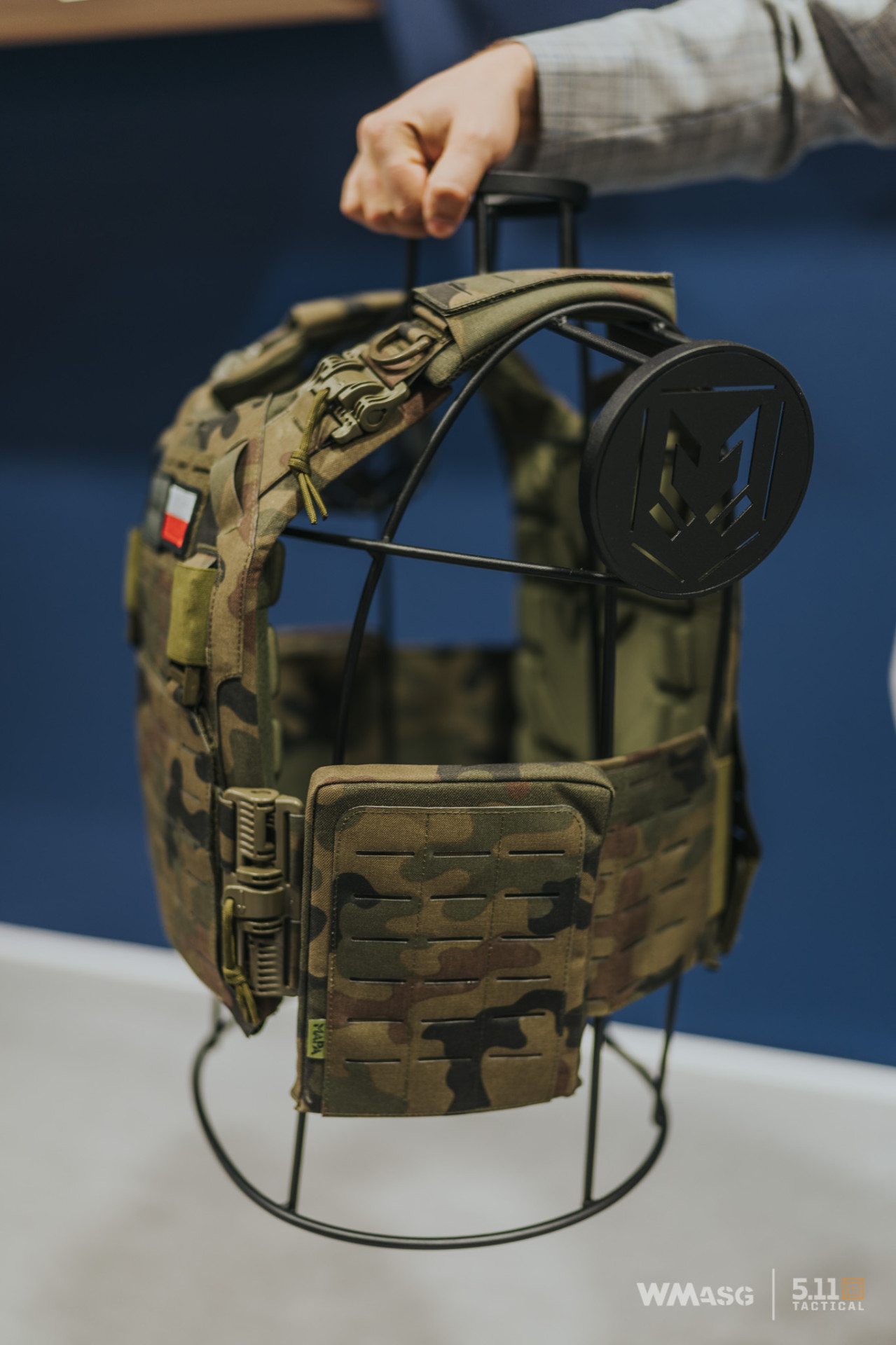 The set also includes hard side inserts on the cummerbund .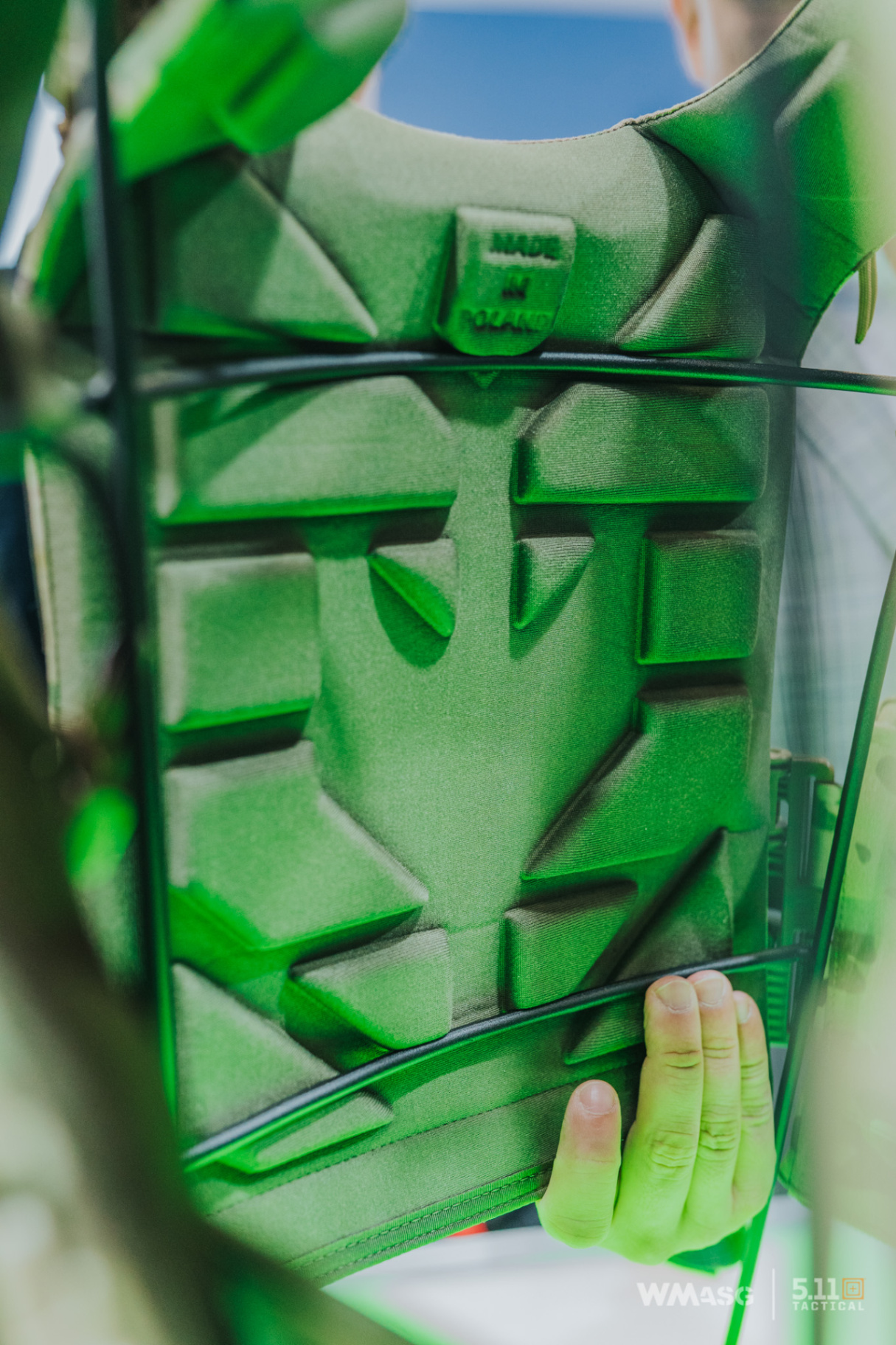 The biggest innovation, however, is the inside of the vest. Namely, a soft profiled filling was used. Made of a soft sponge, it is designed to improve air circulation by distancing the body from the plate. This is due to the pressed cuts that form a pattern referring to the company's logo. Additionally, what seems to be the most surprising information, we were told in an interview with MASKPOL representatives that the sponge works as a trauma pad . It is so stiff that it absorbs the kinetic energy generated hits by a bullet. The information is so important that thanks to this solution one can omit an additional element that should be used together with Stand Alone plates. Therefore, we look forward for information confirming these reports.