This information is interesting because even during this year's Shot Show, where most of the new products that are to appear in the near future are usually presented, at the Nightforce stand only models in the Dark Earth tone reserved for the uniformed services market were displayed. Until now, the civilian user had no choice but to choose a black one, and as we know, there are many people that prefer a different color.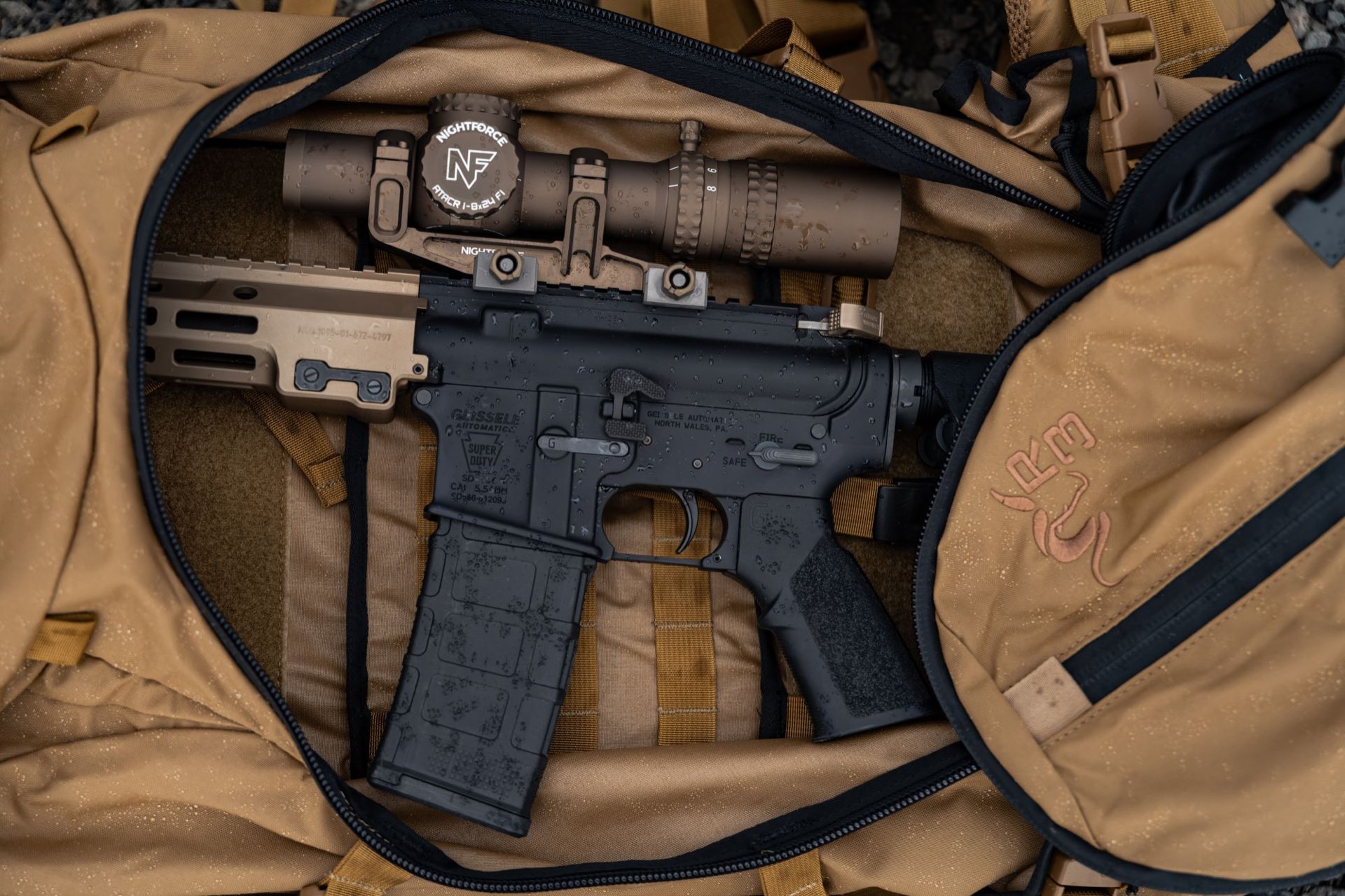 In the spring, we received information about the Nightforce models of the ATACR (Advanced Tactical Riflescope) and NX8 series in Dark Earth, which are to be available in retail sale, and the first delivery of these scopes, as well as dedicated UltraMounts, also in the same color, have just arrived in Poland. The Hubertus Pro Hunting , the representative of Nightforce in Poland, currently offers the following models in the Dark Earth color:
ATACR 1-8x24 F1 FC-DMx 0.1Mil-rad
ATACR 7-35x56 ZeroStop F1 MIL-XT 0.1Mil-rad
ATACR 7-35x56 ZeroStop F1 Tremor3 0.1Mil-rad </ p >
NX8 2.5-20x50 F1 MIL-XT 0.1Mil-rad
NX8 2.5-20x50 F1 Tremor3 0.1Mil-rad
NX8 4-32x50 F1 MIL-XT 0.1Mil-rad < br /> NX8 4-32x50 F1 Tremor3 0.1Mil-rad
Nightforce's motto is "Rugged, reliable, repeatable" and has been consistently translated into the brand's image since its inception. Nightforce scopes are one of the best and most durable in the world, which over time have become the choice of armed and police forces in many countries (including USSOCOM), but also champions in sport shooting and demanding hunters. The genesis of the brand lies in hunting. The company's founder, Raymond Dennis, was looking for a scope that met his requirements for night hunting (so-called spotlight) in Australia, where he grew up. He did not find one and in cooperation with a Japanese optics manufacturer he created the Nightforce brand, which since 1992 has been conquering the American market and beyond. In 1998, the company moved to its current location in Idaho. Immediately after that, the iconic NXS line was created, addressed both to hunters and the military. Two years later, Nightforce scopes began to appear in the US armed forces, when in 2010 Nightforce finally won a contract worth $ 25.8 million for the supply of scopes for the US Army, US Navy, US Air Force and Marine Corps special forces.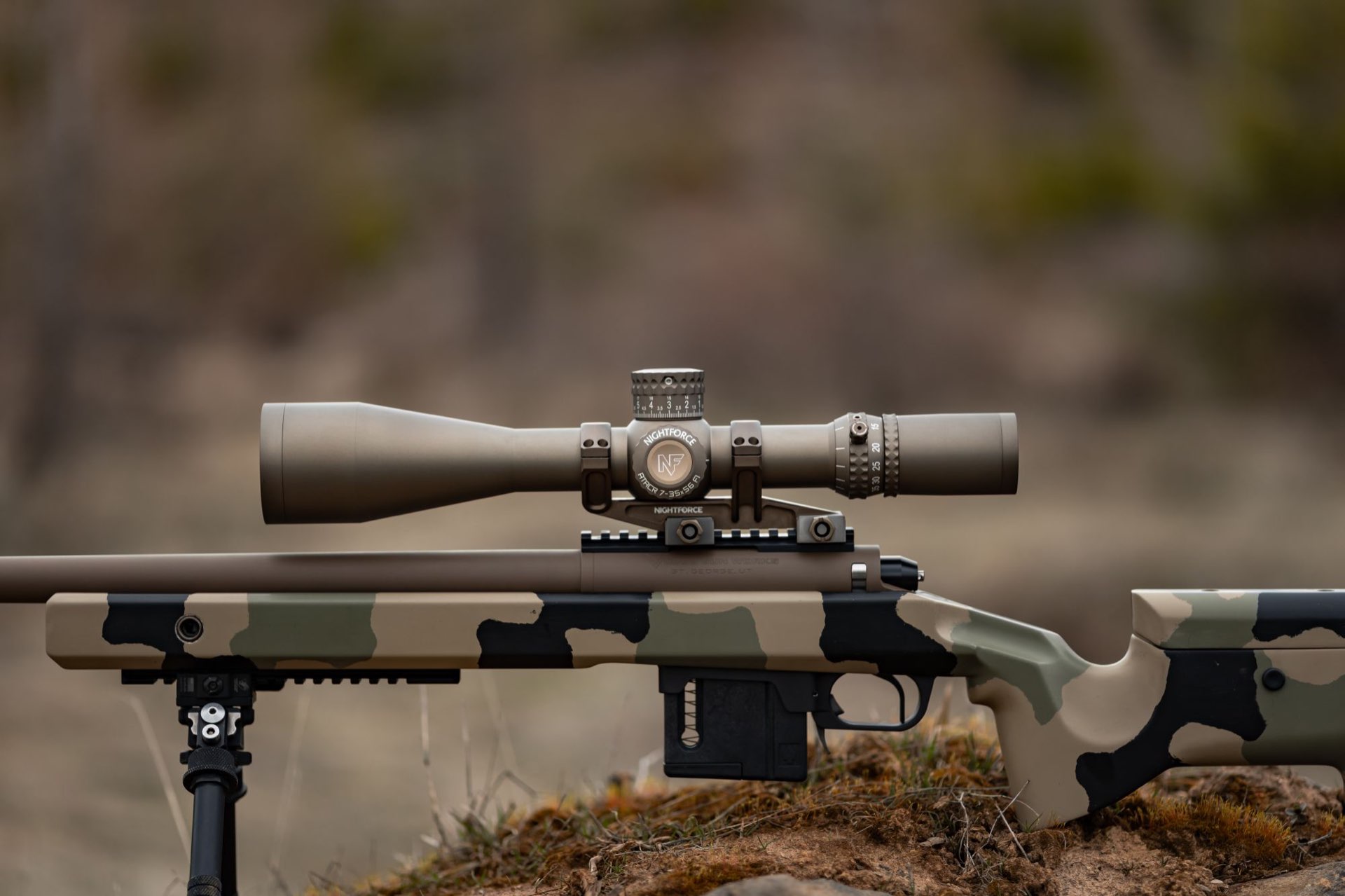 The scopes are manufactured in the USA and Japan. The assembly line and quality control are located in the USA. Before going to customers, each scope is manually checked by qualified employees for resistance to extreme conditions. The fit and zeroing are checked after multiple shots and reloads at various angles with a force of up to 1200 G. As the manufacturer admits, the scopes are subjected to loads that are unlikely to occur during average use, but it guarantees that they will withstand more than you can expect from them. Hardly anyone will come up with the idea of ​​hammering a nail with a scope, just before taking a precise shot, as the Nightforce product has been presented in one of the advertisements. In 2011, the NXS scope received a direct, sideways hit with a 7.62x39 mm bullet. Magnification stopped working, but the zeroing remained intact. Not surprisingly, every Nightforce scope is also classified for using with a .50 BMG chambered rifle. NF scopes are considered to be indestructible, which, however, results in their high price.