After more than two years of efforts, the operators of the Military Commando Unit from Lubliniec were granted the right to wear a historical patch with the "Commando" inscription.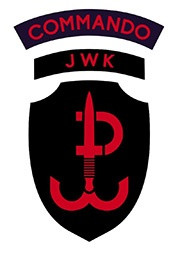 The relevant documents were signed on September 28 by the Minister of National Defense, Mariusz Błaszczak. The inscription refers directly to the tradition of the 1st Independent Commando Company, an elite formation of Polish soldiers who fought during World War II, among other places, at Monte Cassino and Ancona. Similarly to the members of the Commando Company, JWK operators will wear the patch on the sleeve of the uniform, above the unit's identification marking. However, the "Commando" inscription will be issued only to soldiers who have completed the 13-month basic training, i.e. the so-called base camp. "It will be a reward for the effort put into this very difficult and exhausting training." - adds Colonel Wojciech Danisiewicz, commander of the Military Commando Unit.
In this way, it will be possible to distinguish a soldier of a combat unit from soldiers of logistics and security divisions. The commander of the JWK also announced that there will be a chapter of distinctions established and special regulations set for awarding this inscription within the unit. "The point is that the right to the "Commando" inscription should also be given to operators who completed the selection and combat training before JWK began to apply basic courses" (i.e. until 2007).
The inscription, as well as the existing unit's identification badge, will be available in three color variants - to be used on the dress uniform, standard field uniform and training suit, as well as a desert variant.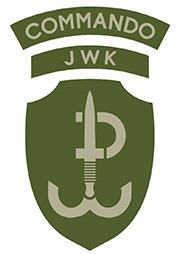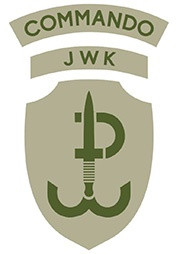 It is worth mentioning that since 2009 a similar patch, referring to the Cichociemni of the Second World War, has been worn by JW GROM operators.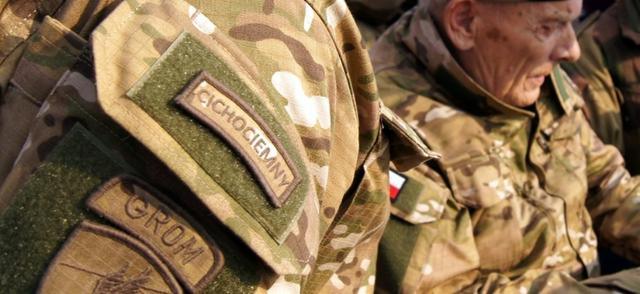 The "Cichociemny" inscription is awarded to soldiers after completing basic training.
Sources: polska-zbrojna.pl, bbn.gov.pl.