On the occasion of the Chinese Year of the Tiger, which year 2022 is, G&G Armament has announced a limited edition of the GPM 1911 replica, which will surely interest collectors. The limited version has a more original and unique finish than the regular models.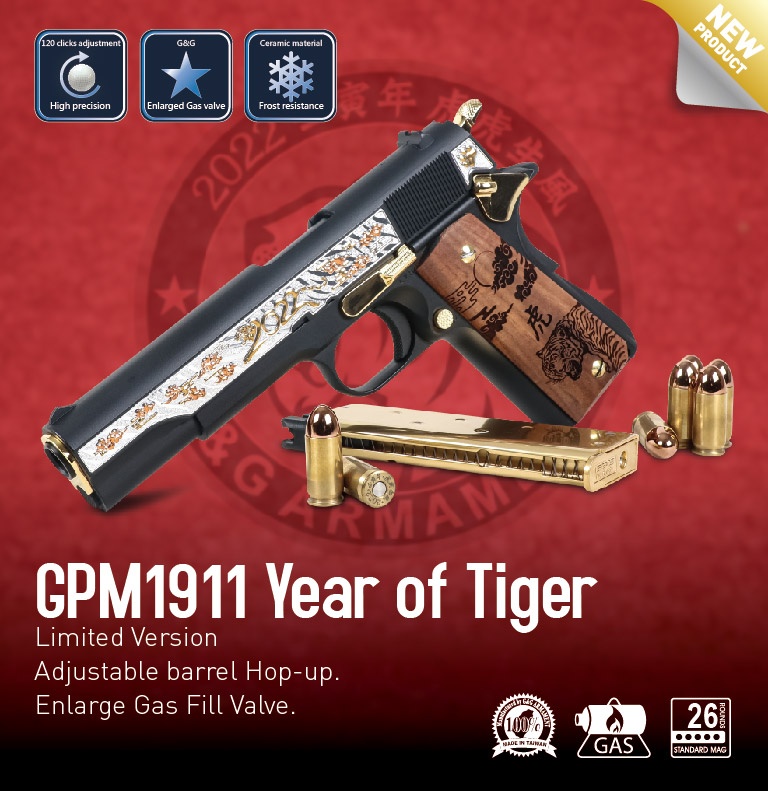 The metal slide will be laser engraved with chrome and gold accents to create a tiger stripe pattern, clouds and a tiger styled number 2022.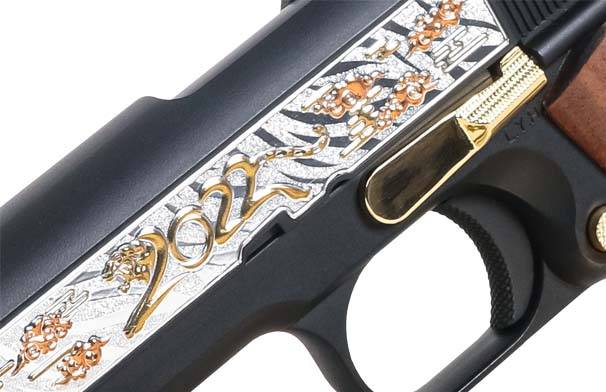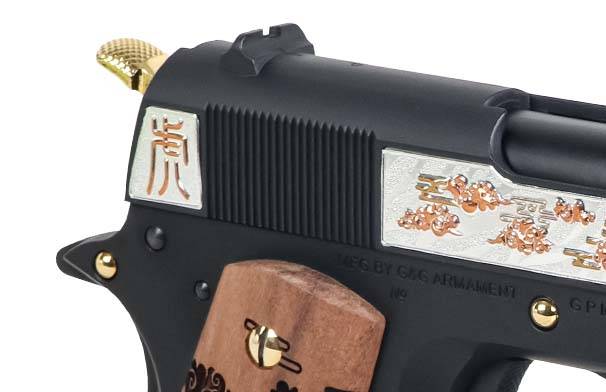 In addition to this, the slide stop, the magazine release, the safety, the hammer, the slide back plate, and even the magazine will also be golden in color.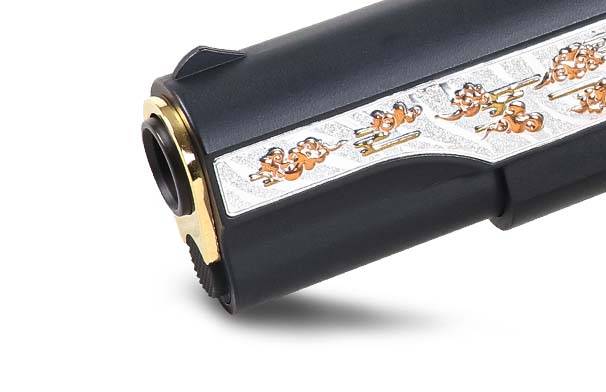 Additionally, grip panels made of wood will have a tiger graphic.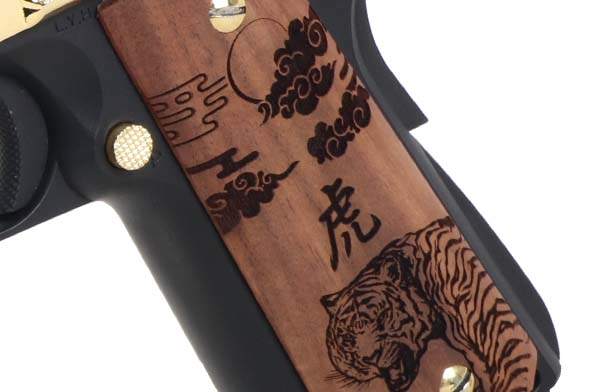 Everything will be delivered in a nice wooden box with commemorative graphics, a pistol and 7 dummy rounds.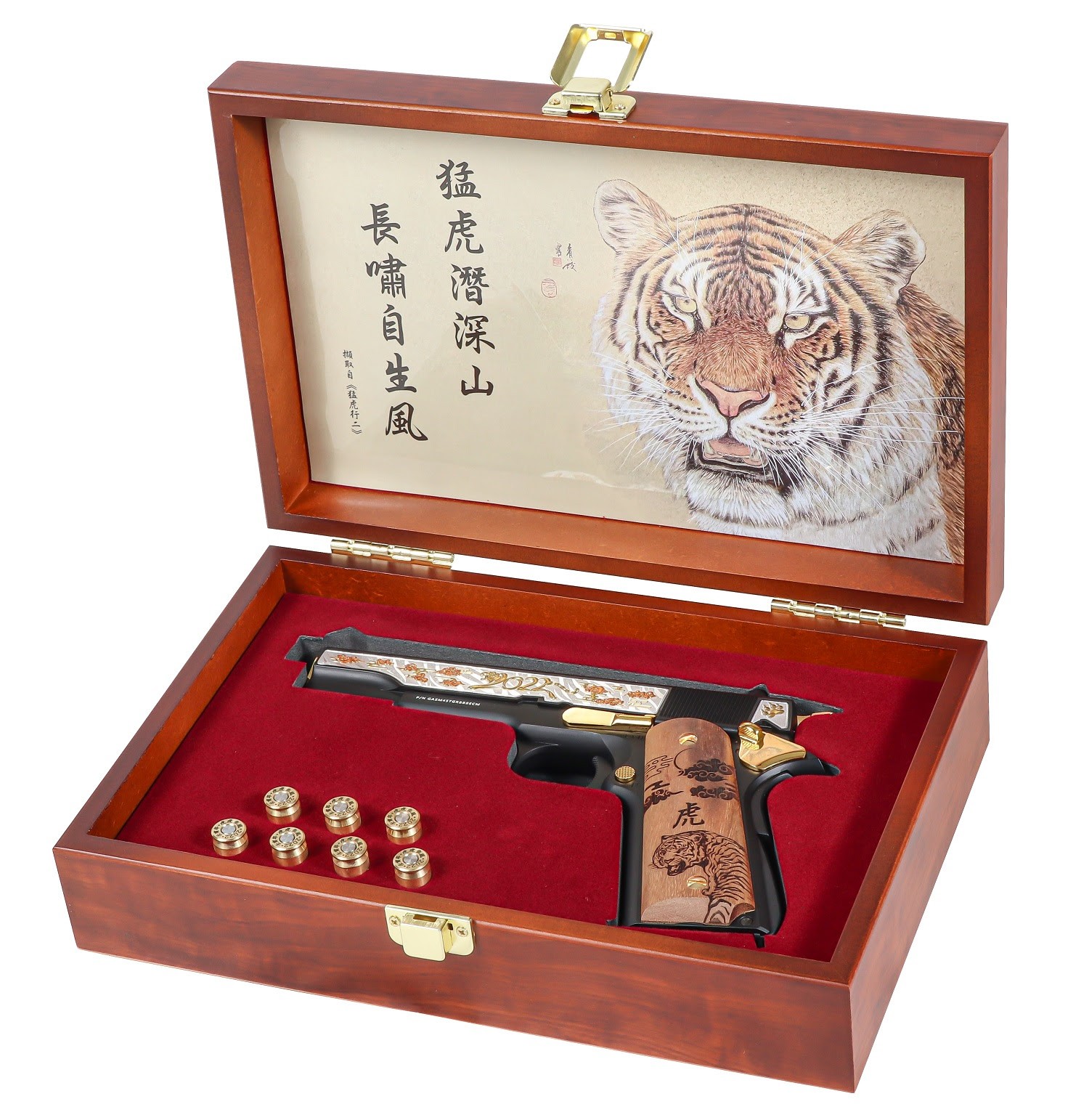 Together with the the Battle of Iwo Jima and D-Day special versions, this can make for quite a nice collection.