In mid-June, at the shooting range at the training ground of the Military Institute of Armament Technology in Zielonka, workshops addressed to every shooter interested in long-distance shooting, regardless of the level of proficiency, were held. Organized by Delta Optical, the company managed to gather a strong teaching staff of world renown. In a relaxed atmosphere, everyone could try their hand at shooting at distances from 50 to 1800m. The instructors could talk about various forms of long-distance shooting, such as PRS with forced shooting positions, Extreme Long Range, as well as tactical shooting.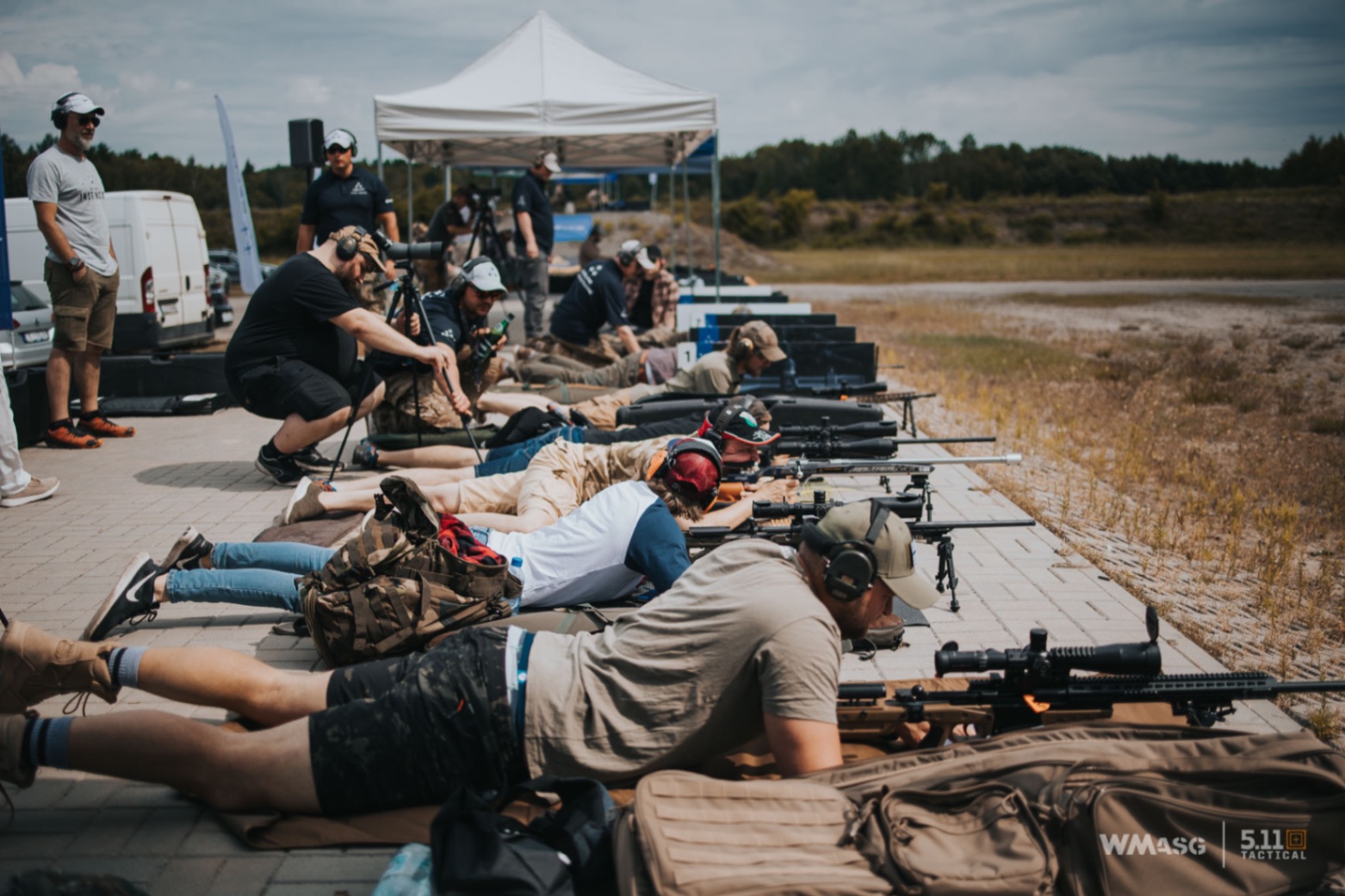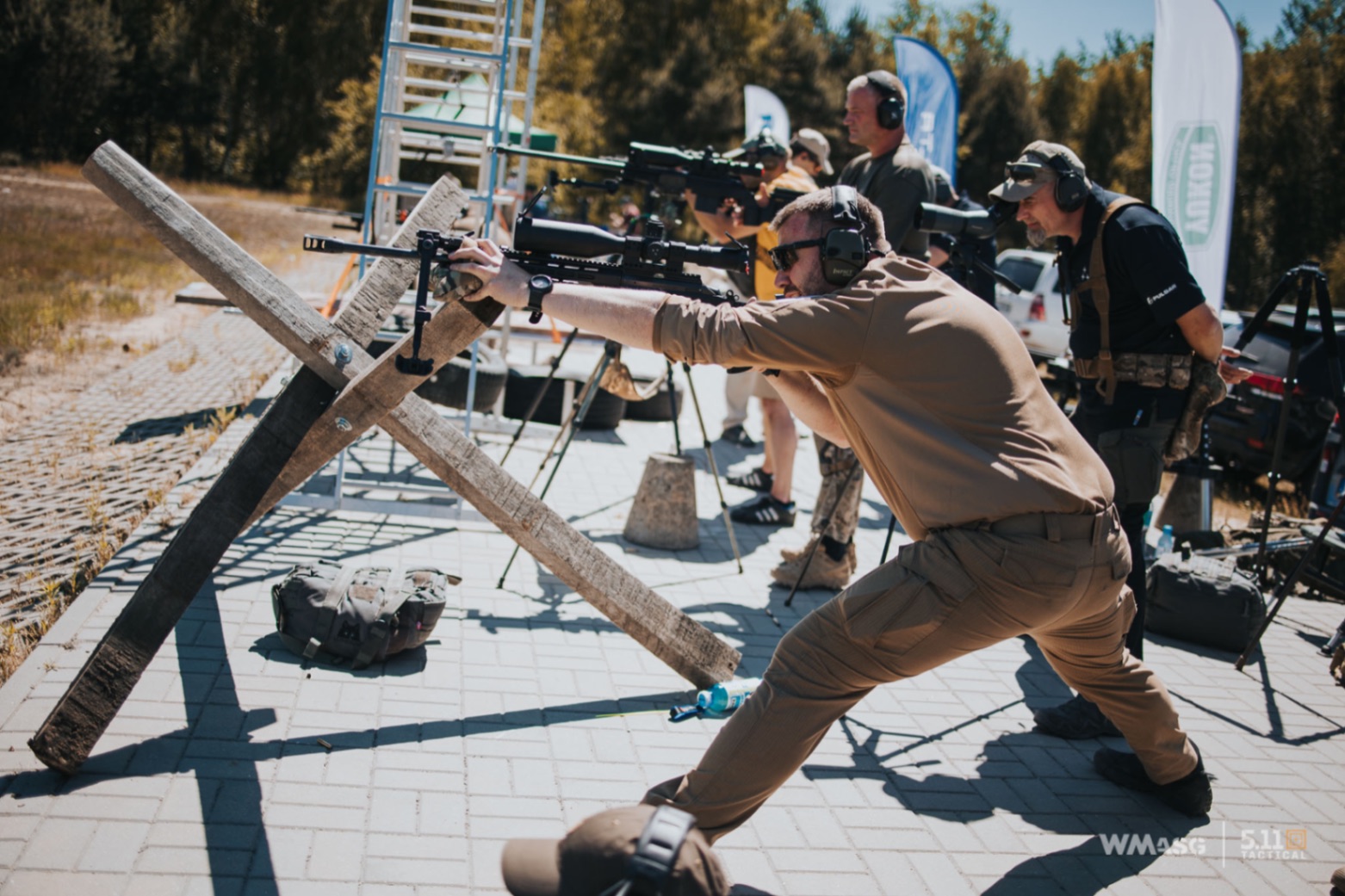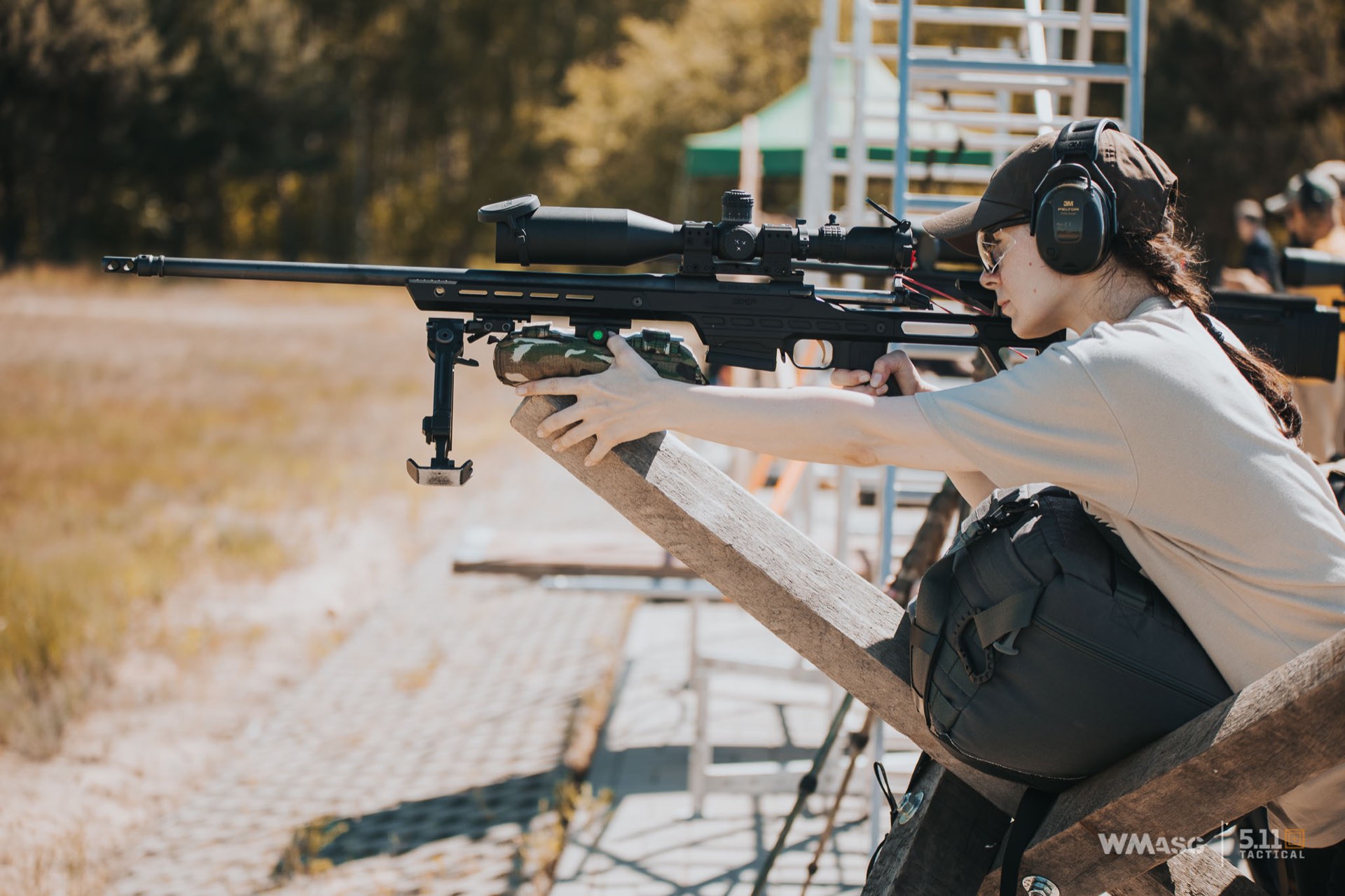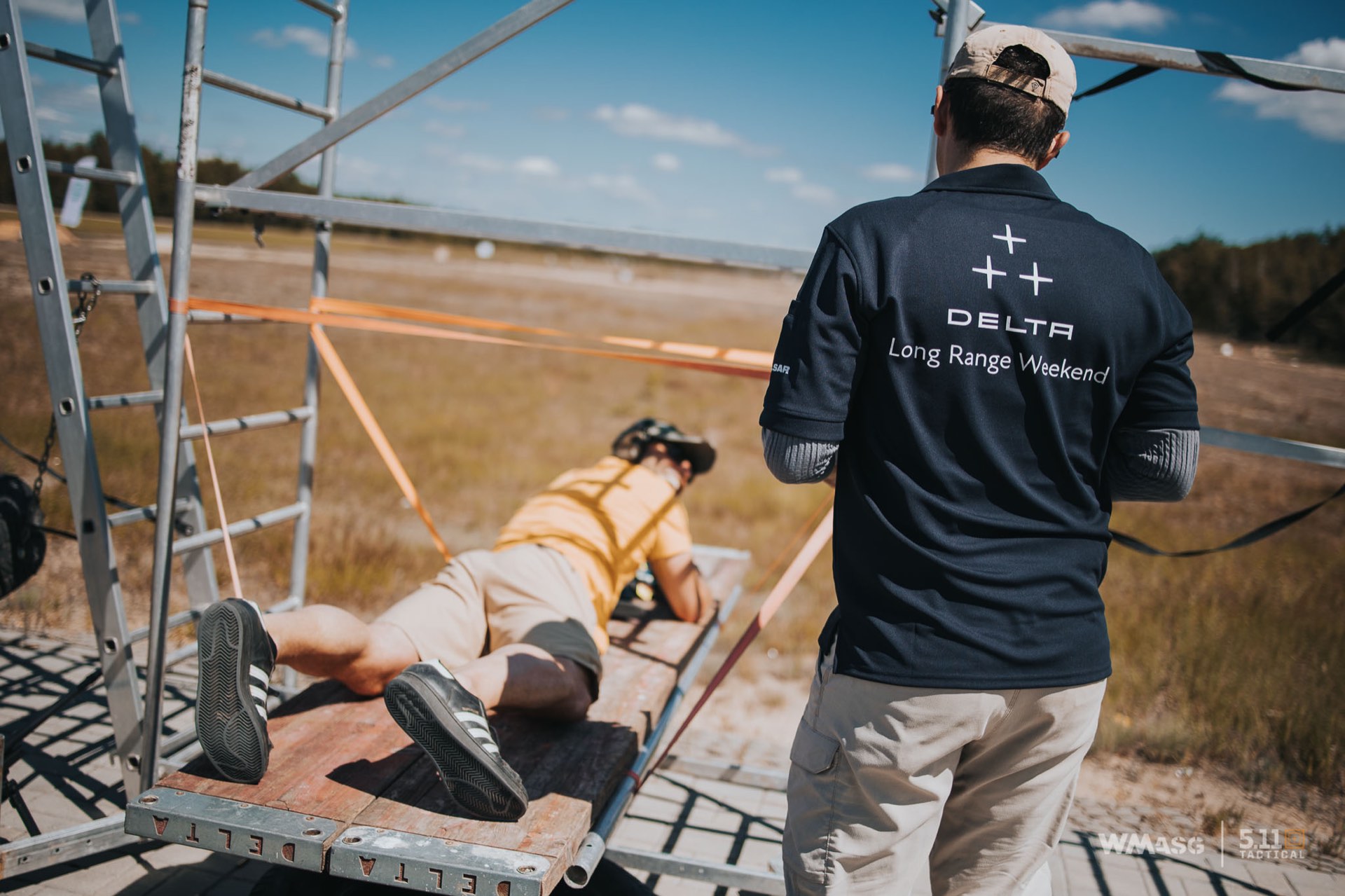 The following people shared their knowledge:
Darek Topyła (originator, long-distance shooter)
Arkadiusz Jaźwiński (three times Polish Vice-Champion of the IPSC rifle, Polish representative in the most important matches in Europe and in the World Championships),
major rez. Wojciech Jagielski (founder of the first Sharpshooters Training Center in Toruń and co-author of training and shooting programs for Land Forces snipers, co-organizer of the first Longshot competition and participant in many trainings, seminars and conferences for snipers in Europe and the USA)
Błażej Domański (sport shooter, long-distance shooter, European Champion and Vice-Champion and multiple Polish Champion in the category of semi-automatic rifles)
Michał Jaroszyński-Wolfram (instructor and long-range shooter, TEAM Experimental Sniper Team)
Kamil Bania, Dariusz Grzybowski, Mariusz Szydlowski (Ulfhednar Marksman Team)
Jaroslaw Cieslik (IPSC Mini Rifle)
Jakub "Murasz" Sidorowicz (one of the most successful long-distance shooter in Poland)
Jan Staniszewski, Marek Sowa - team .22LR
Przemek Wójtowicz (the most effective Polish sniper, veteran of Afghanistan, author of the "The Sniper Enters First" book)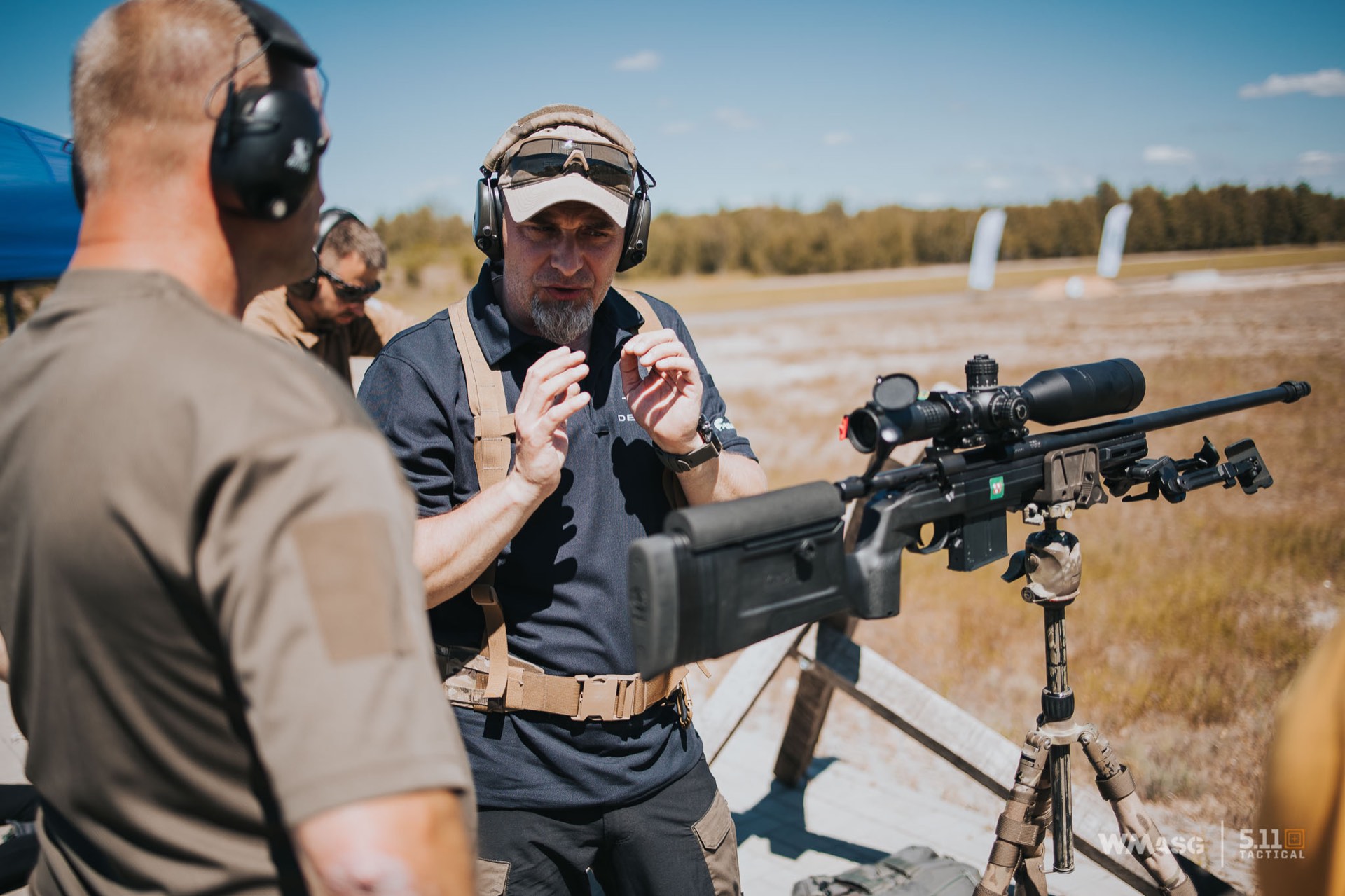 Among those present, you could meet Jarosław Walczuk, well known and respected person in the shooting community.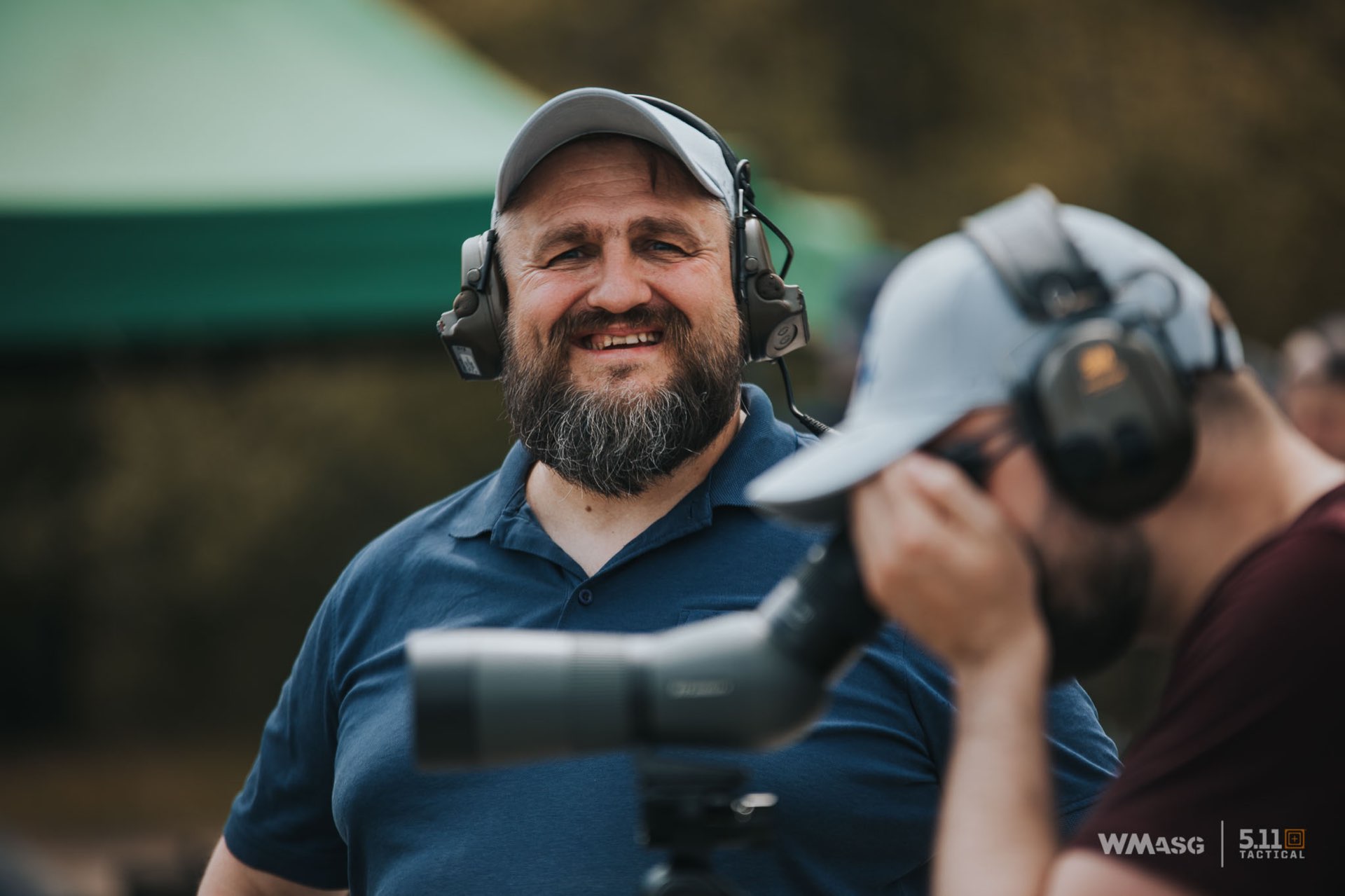 Participants, depending on their needs, had at their disposal both targets for shooting weapons and, above all, 100 steel gongs at the above-mentioned distances. One could learn how to make the best use of the sight and one's rifle, how to stabilize one's posture depending on the forced shooting position, how to shoot under time pressure and how to work in the wind. Those interested also had the opportunity to make a "ballistic map" of the rifle at distances of 400 m, 500 m and 700 m.
On the second day, the organizer prepared a surprise. The workshop was visited by Ian McCollum, known from the cult Forgotten Weapons - a website and Youtube channel dedicated to historical firearms. During the workshop, the American had the opportunity to shoot from, among other weapons, from the MSBS GROT-7.62N marksman rifle. There was no shortage of people willing to get an autograph and take a commemorative photo.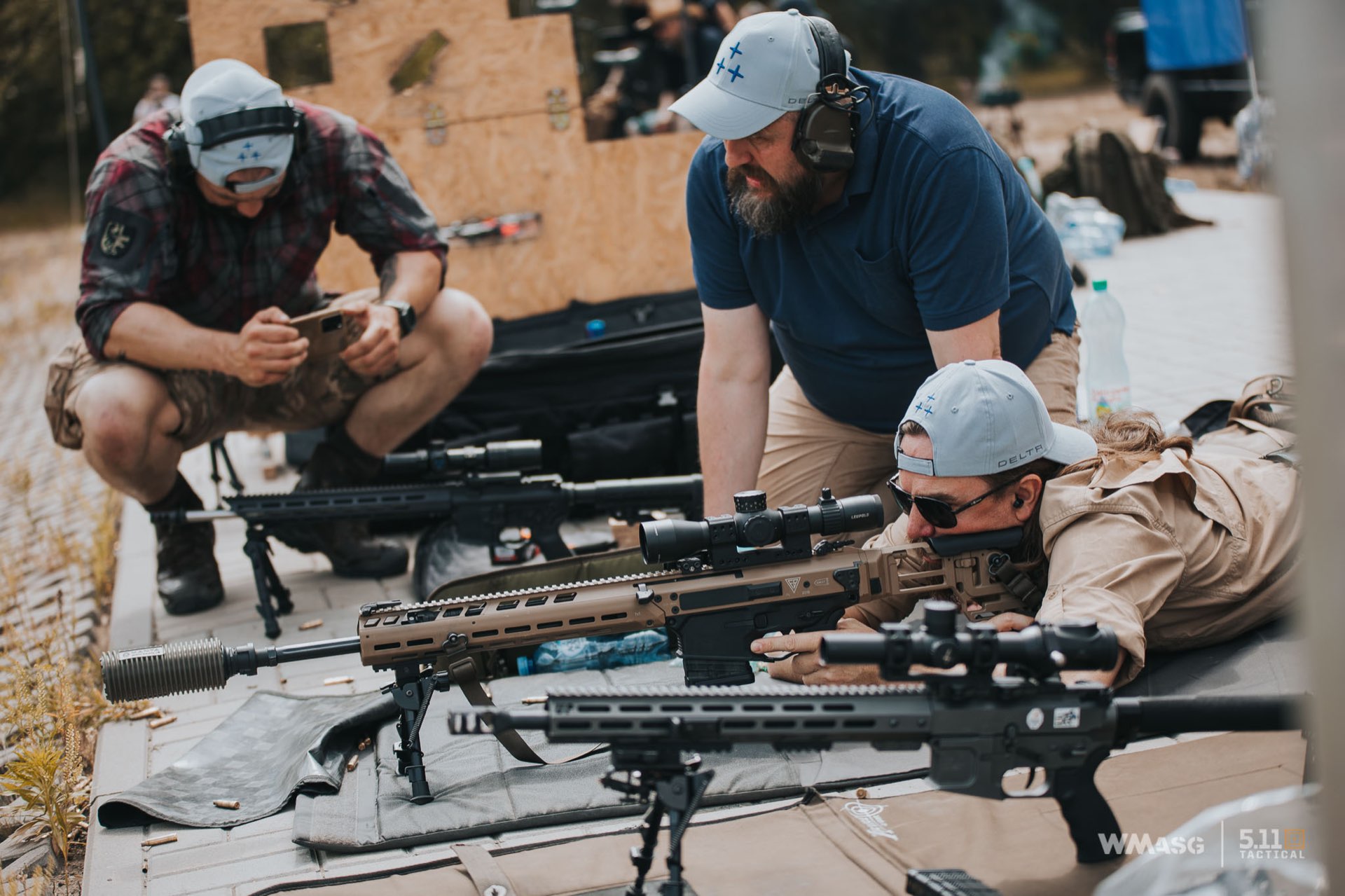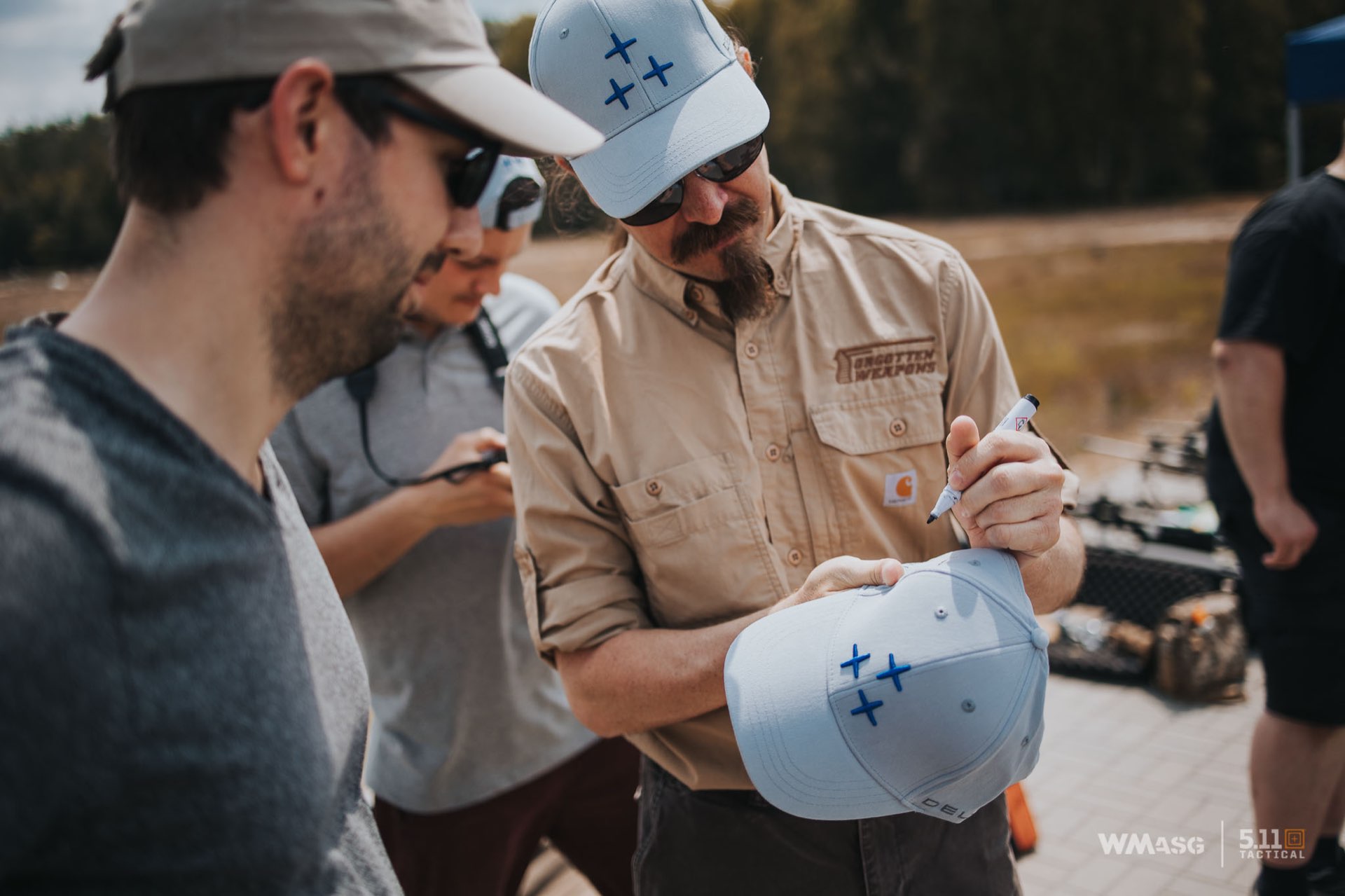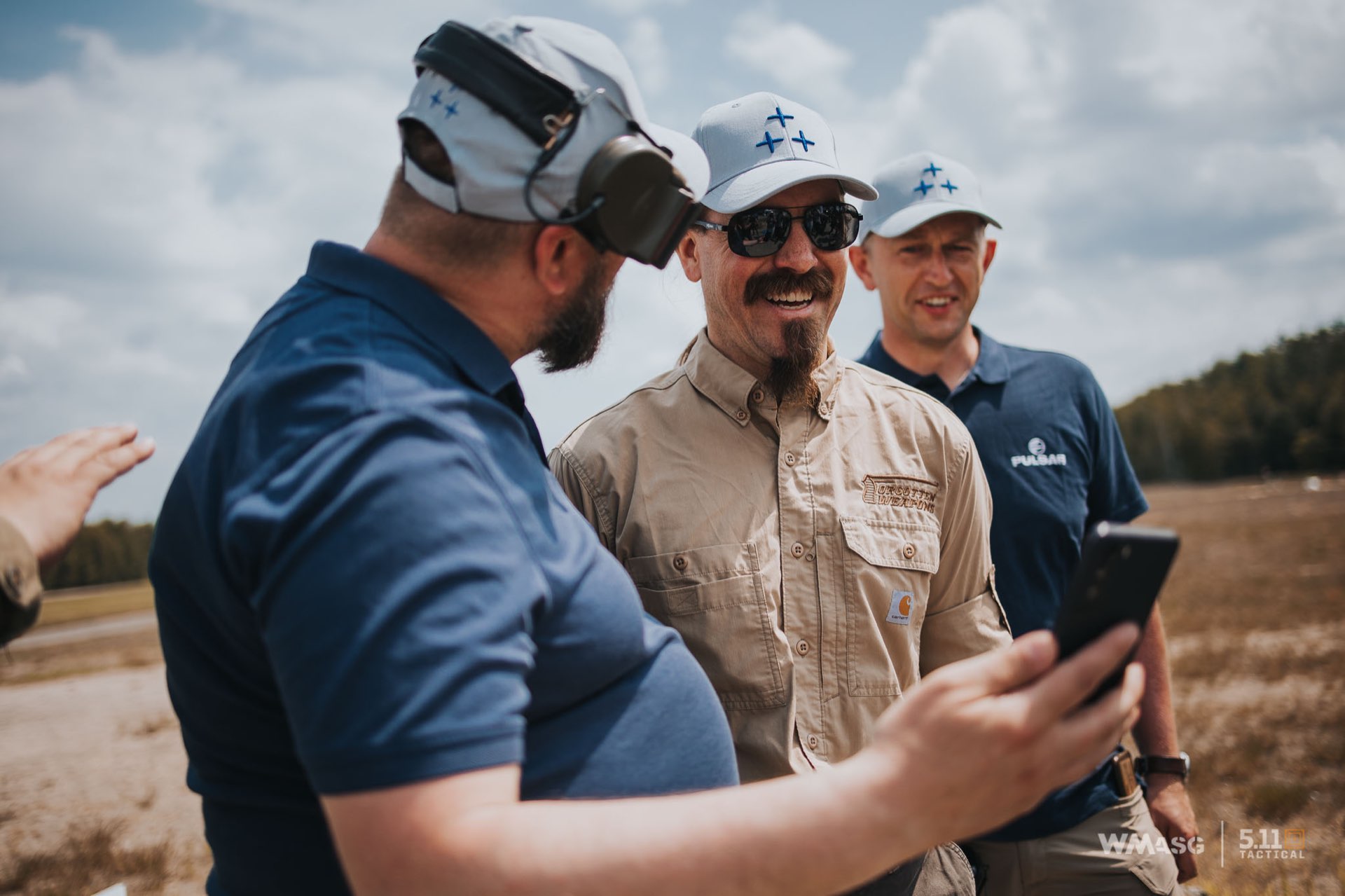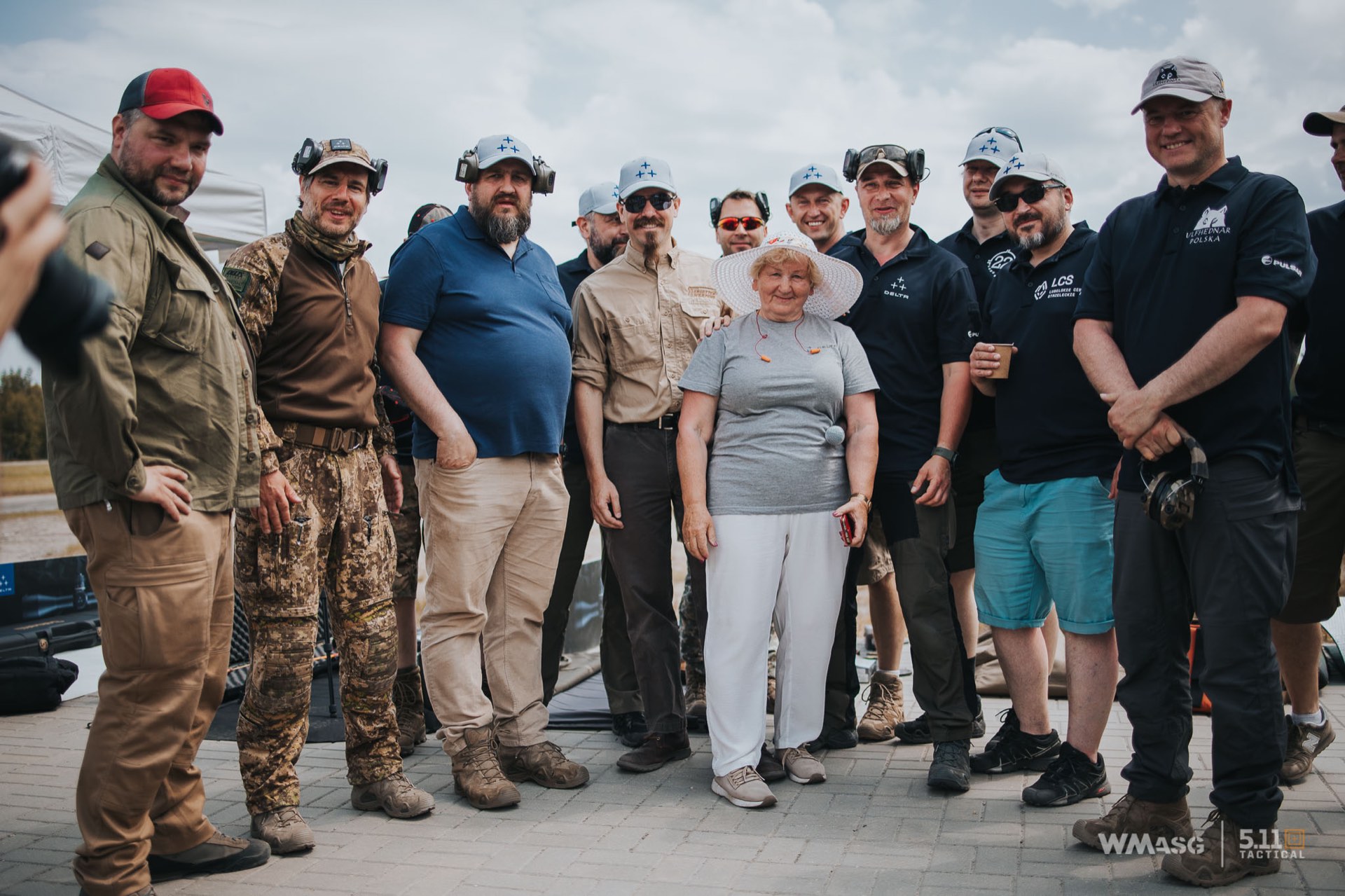 They could also test their skills during the THLR Long Range Proficiency Test challenge by Thomas Haughland. In order to pass, one had to shoot at a distance of over 500 m: 1 target, 1 attempt, 1 round, 1 minute.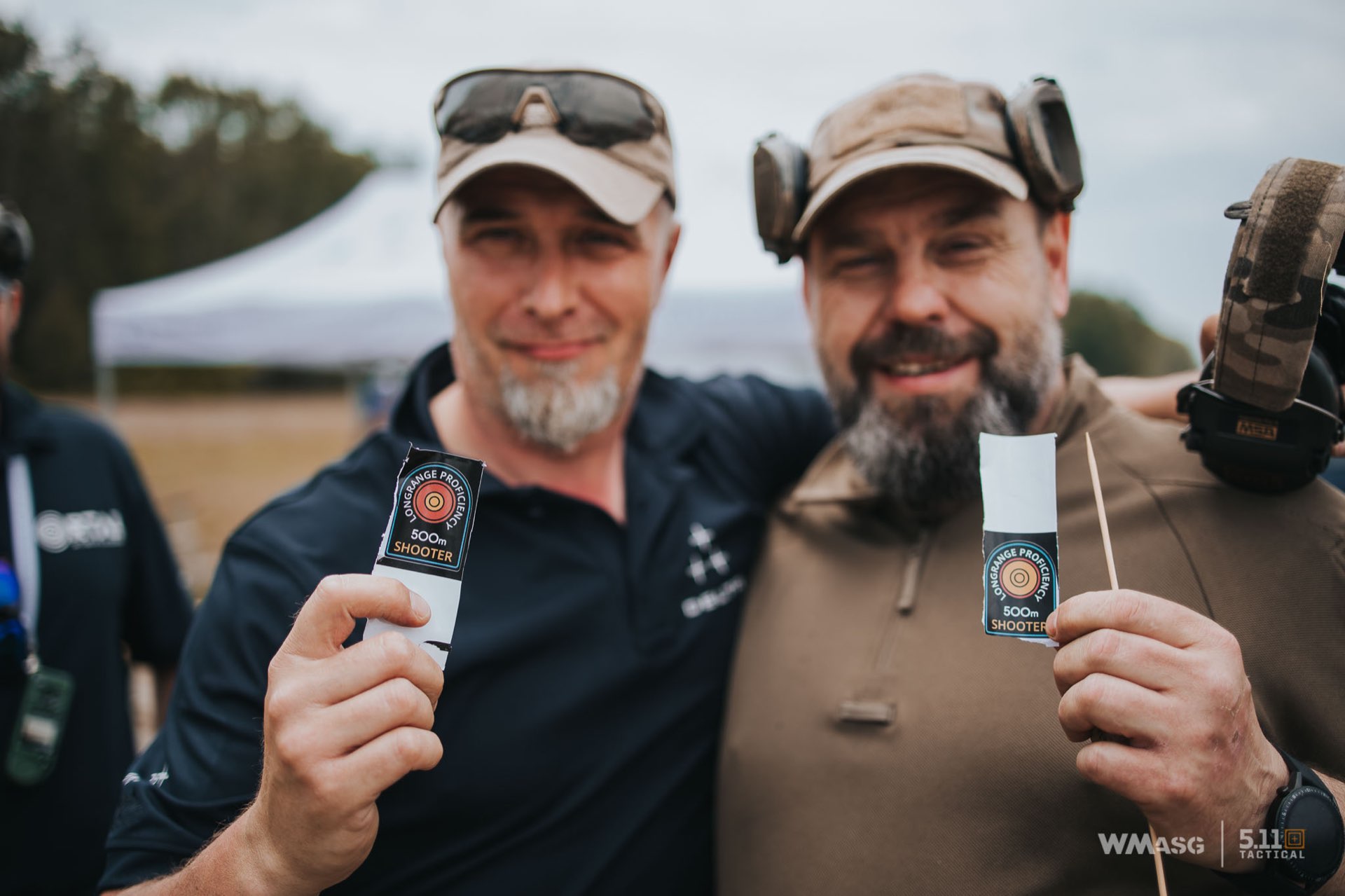 The workshop was accompanied by catering and an exhibition of a wide range of optics from Delta Optical. The whole thing took place in a very friendly atmosphere. Each participant also received a Delta Optical cap, which, as it turned out, was often autographed by Ian from Forgotten Weapons. Delta Steel Gongs is intended to be a cyclical event. All lovers of long-distance shooting, regardless of their level of proficiency, are encouraged to follow these events in the future!