Olight, a well-known manufacturer specializing in creating affordable flashlights for various applications, has announced and introduced a new version of one of its most recognizable EDC products - the Baton series.

The Olight Baton 3 Pro Max flashlight is the direct successor to the Baton 3 Pro model. The new version of the flashlight has some quite significant improvements.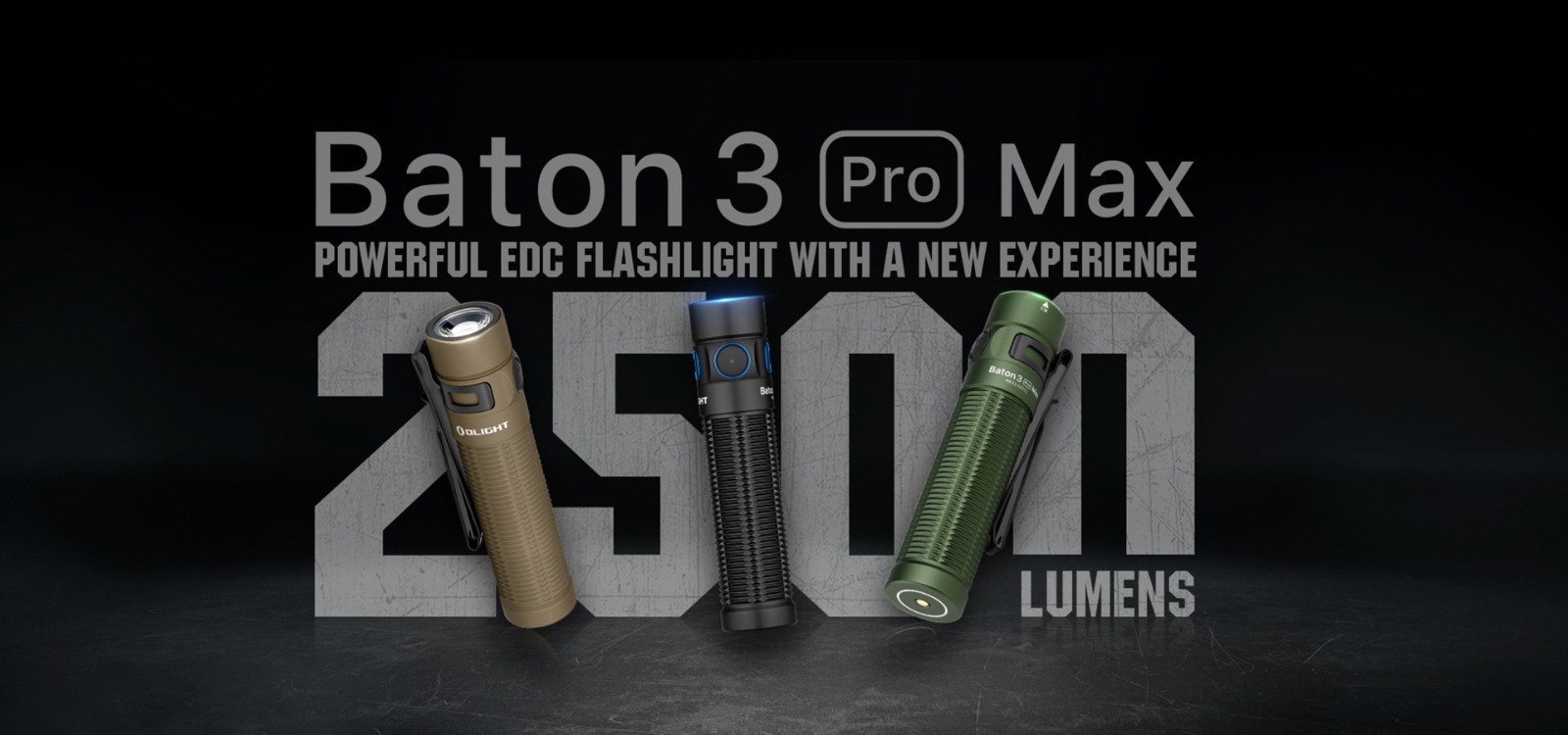 The maximum luminous flux was increased from 1500 (Baton 3 Pro) to 2500 lumens. The flashlight also received a new power supply: a 18650 type cell was replaced with a slightly larger, but also more powerful, 21700 type battery with a capacity of 5000 mAh. Changing the power source resulted in a slight increase in the dimensions of the flashlight: its length is 114 mm (previously 101 mm) and the diameter is 26 mm (23 mm).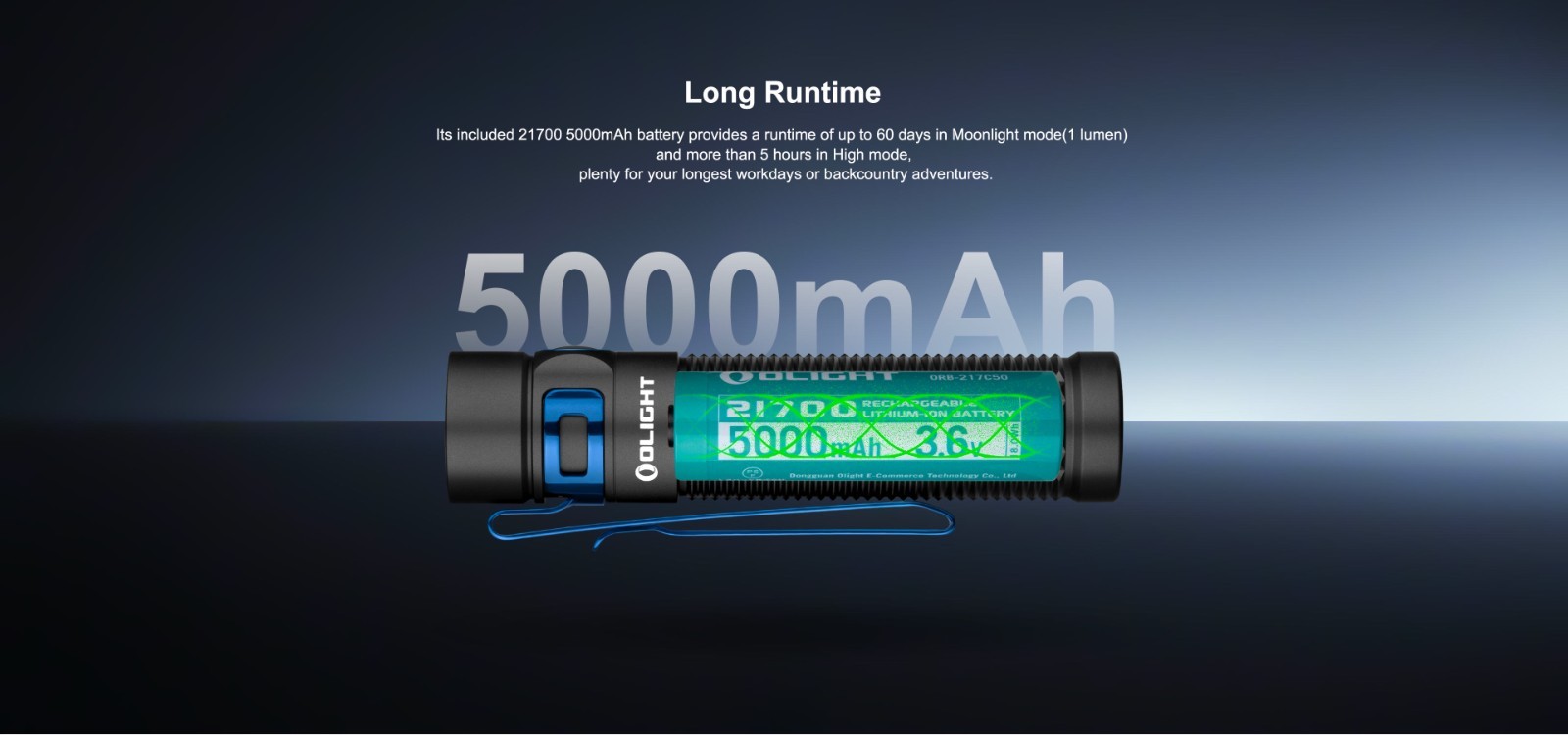 Based on feedback from users, Olight has also improved its proximity sensor. The purpose of its operation is to protect against burns or damage to clothes in the event of accidental activation of the flashlight, e.g. in a pocket. The new sensor is hidden (so it does not affect the symmetry of the projected light), it is also supposed to have a much lower tendency be "oversensitive", which some users of flashlights with its earlier version used to complain about. According to the information that appeared at the Olight online conference, the Baton 3 Pro Max model software allows to completely disable the proximity sensor, for people who would still not be convinced to it.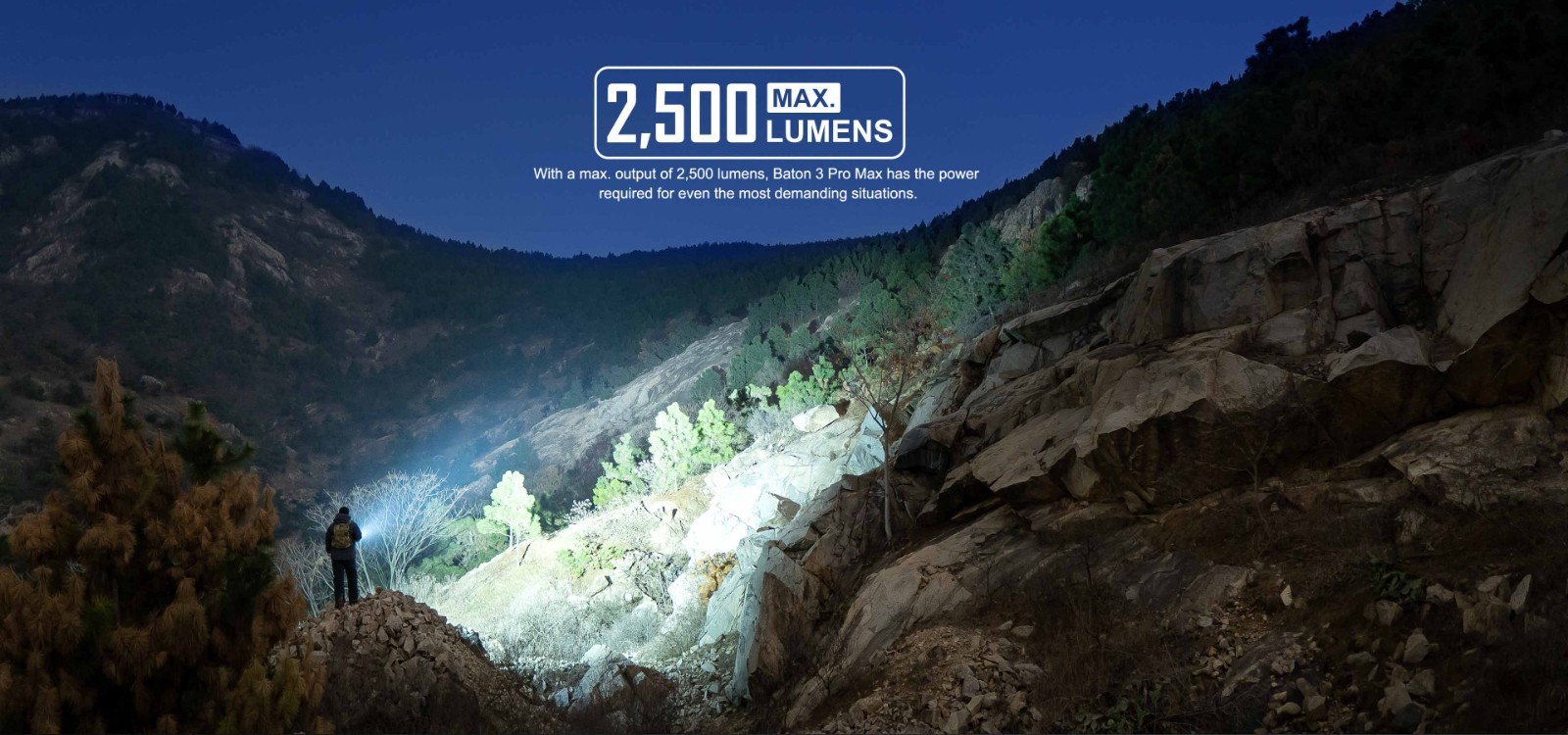 The last major change is quick access to the battery charge indicator without turning on the flashlight, which is located in the middle of the main switch. Just shake the flashlight to make the indicator light up in the right color. It also helps find the flashlight switch in the dark.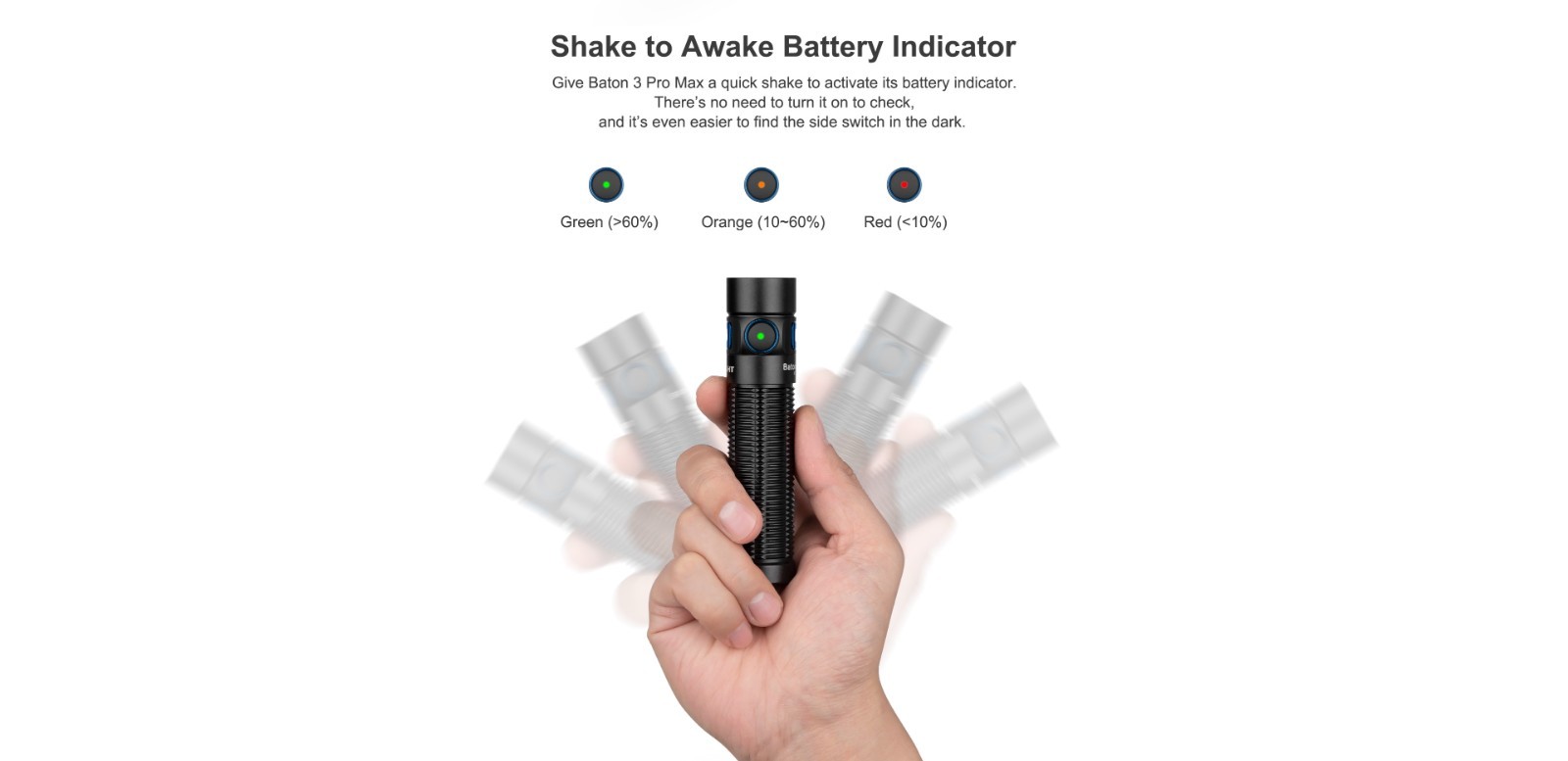 The other features known from the previous model of the flashlight, such as IPX8 water resistance, the presence of a magnet in the rear cap or compatibility with the MCC3 magnetic charger, have been retained.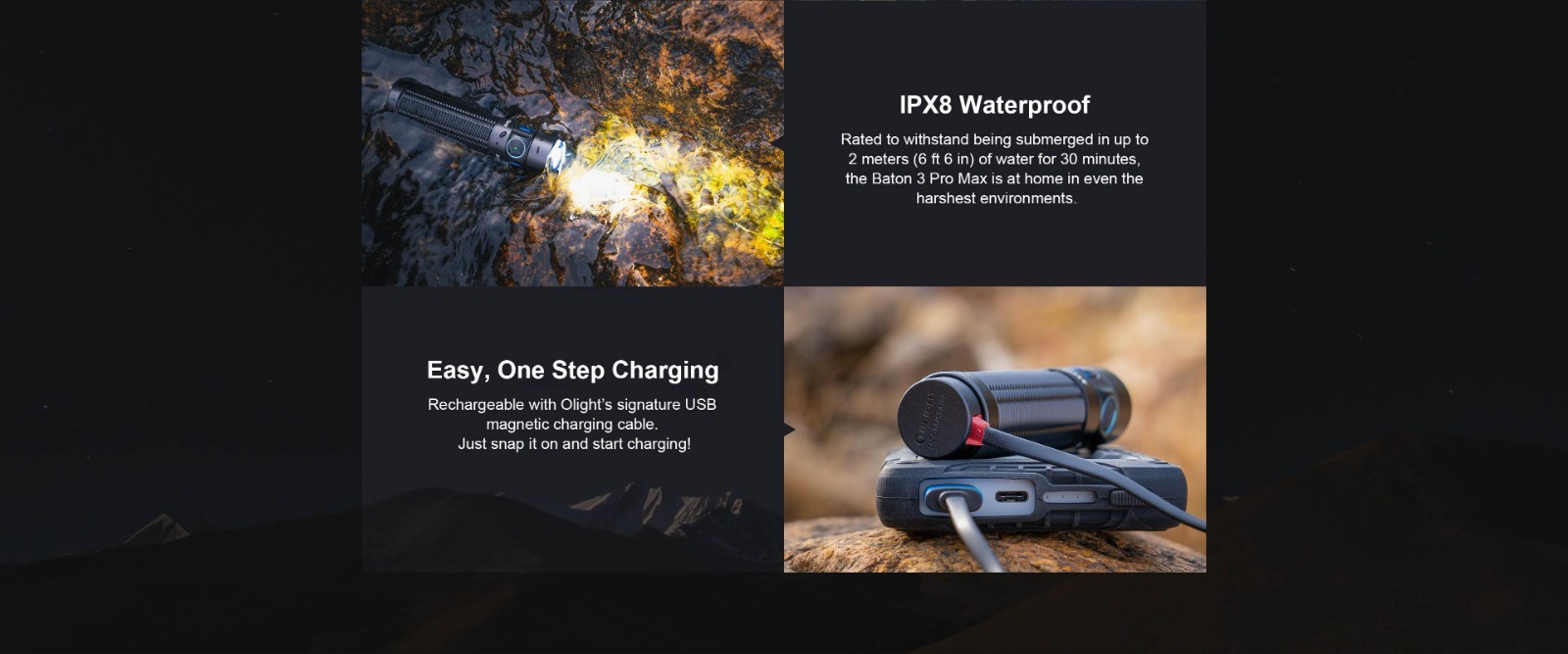 The Olight Baton 3 Pro Max flashlight is available in several versions. Black and OD Green are made of aluminum, while the Desert Tan model is made of magnesium alloy, therefore it is lighter by several grams. In addition, when choosing the black version of the flashlight, the user can choose the appropriate light temperature: 5700K-6700K (cold white), 4000K-5200K (neutral white) or in the limited version: 3000K-4000K (warm white).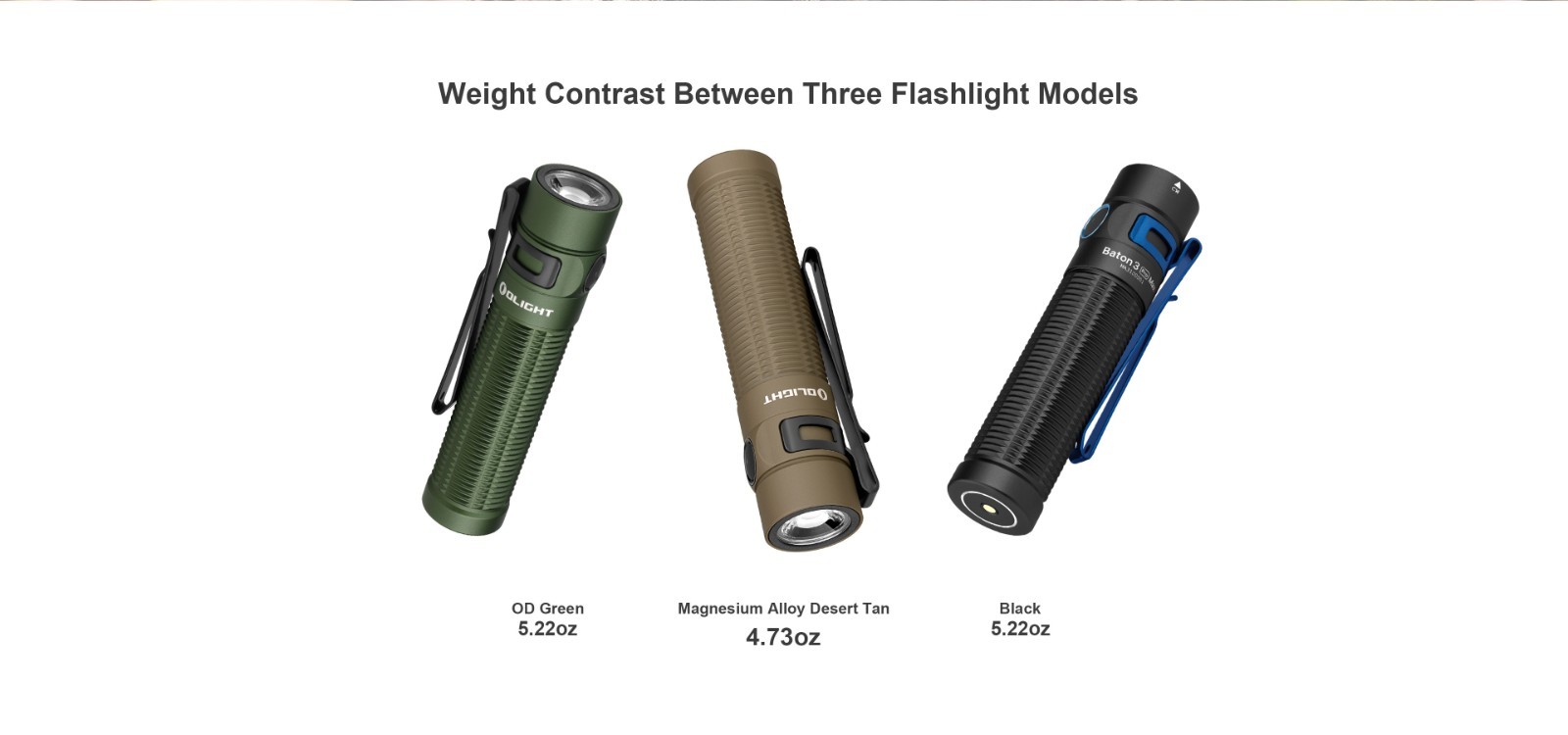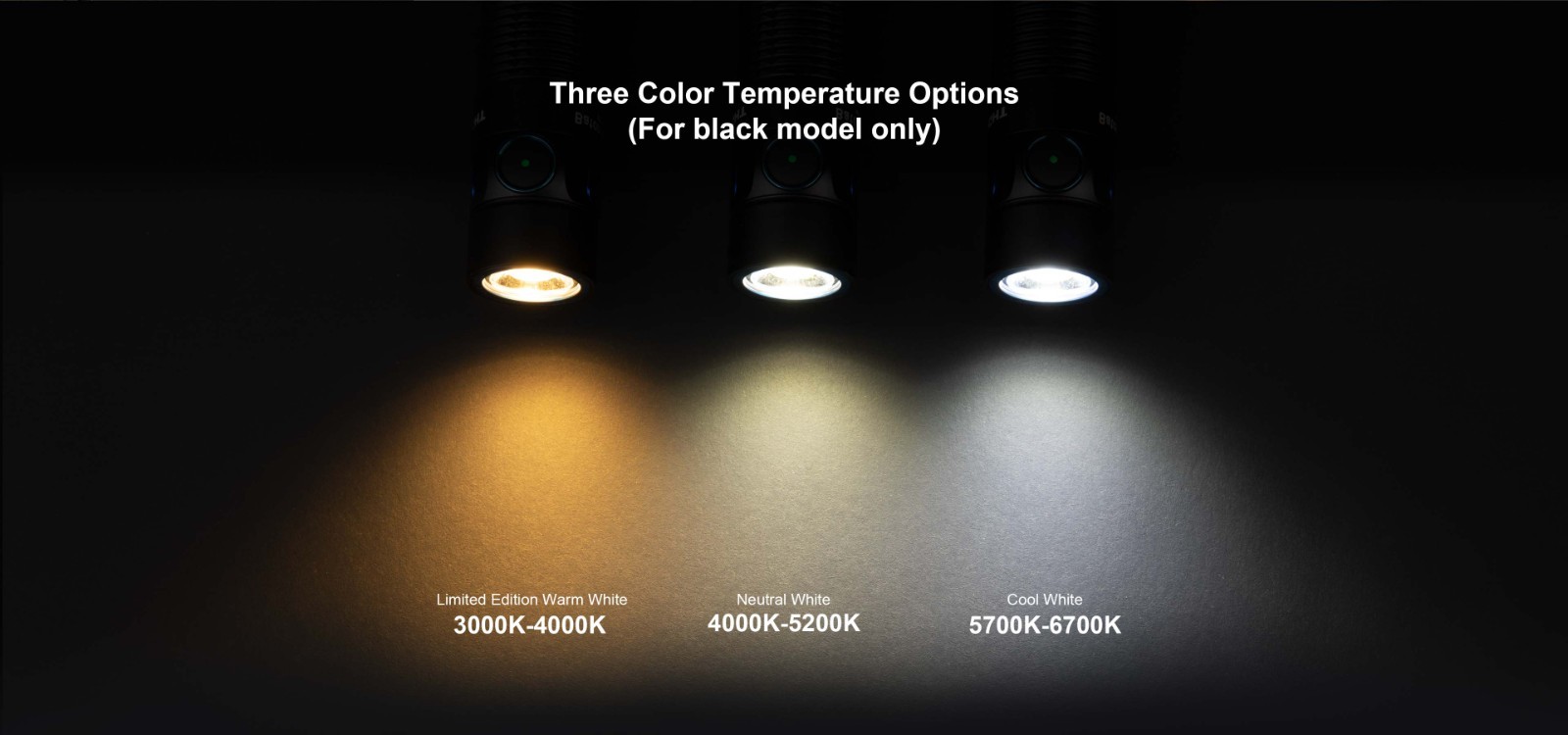 The price of new Olight products is 90-100 USD depending on the version.
Photos: OlightWorld