Revision, a well-known manufacturer of eye protection for tactical use, launches a new family of its products, named Gryphon Ecosystem. Its purpose is to ensure full protection of both eyes and face against adverse weather conditions and fine debris suspended in the air.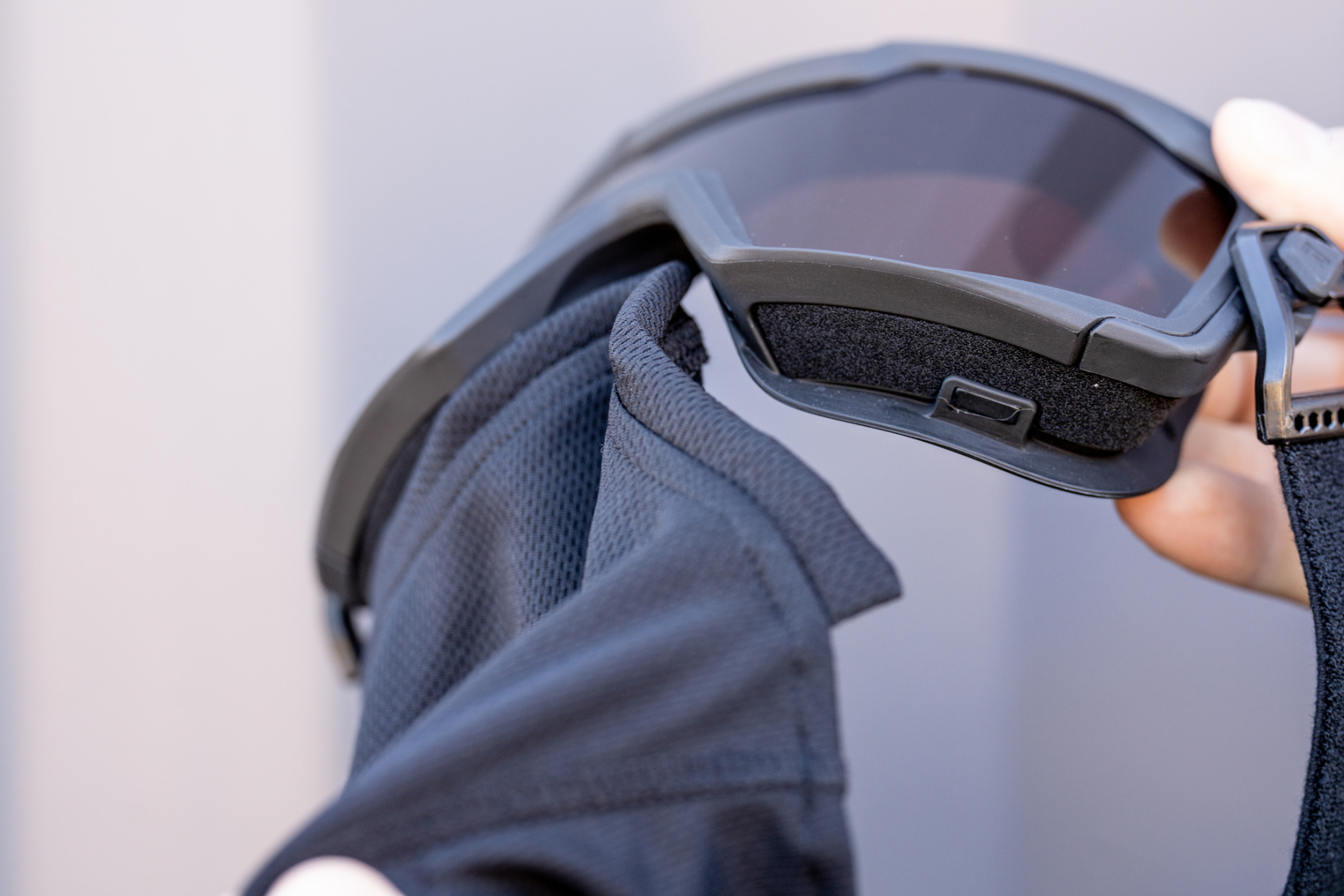 The Gryphon Ecosystem consists of goggles equipped with a new I-Vis™ type visor with a protective and anti-fog OcuMax® coatings and a range of different facegear (balaclavas, scarves, etc.) compatible with the new GrypMag™ mounting system. Revision has established a partnership with Anon® to be able to use ideas from its MFI (Magnetic Face Integration) system in its ballistic protection measures, which was created for the winter sports market, skiers and snowboarders. One such product, the Revision SnowHawk goggle, has been on the market for several years. Now a significant extension of this line has been announced, under its own name.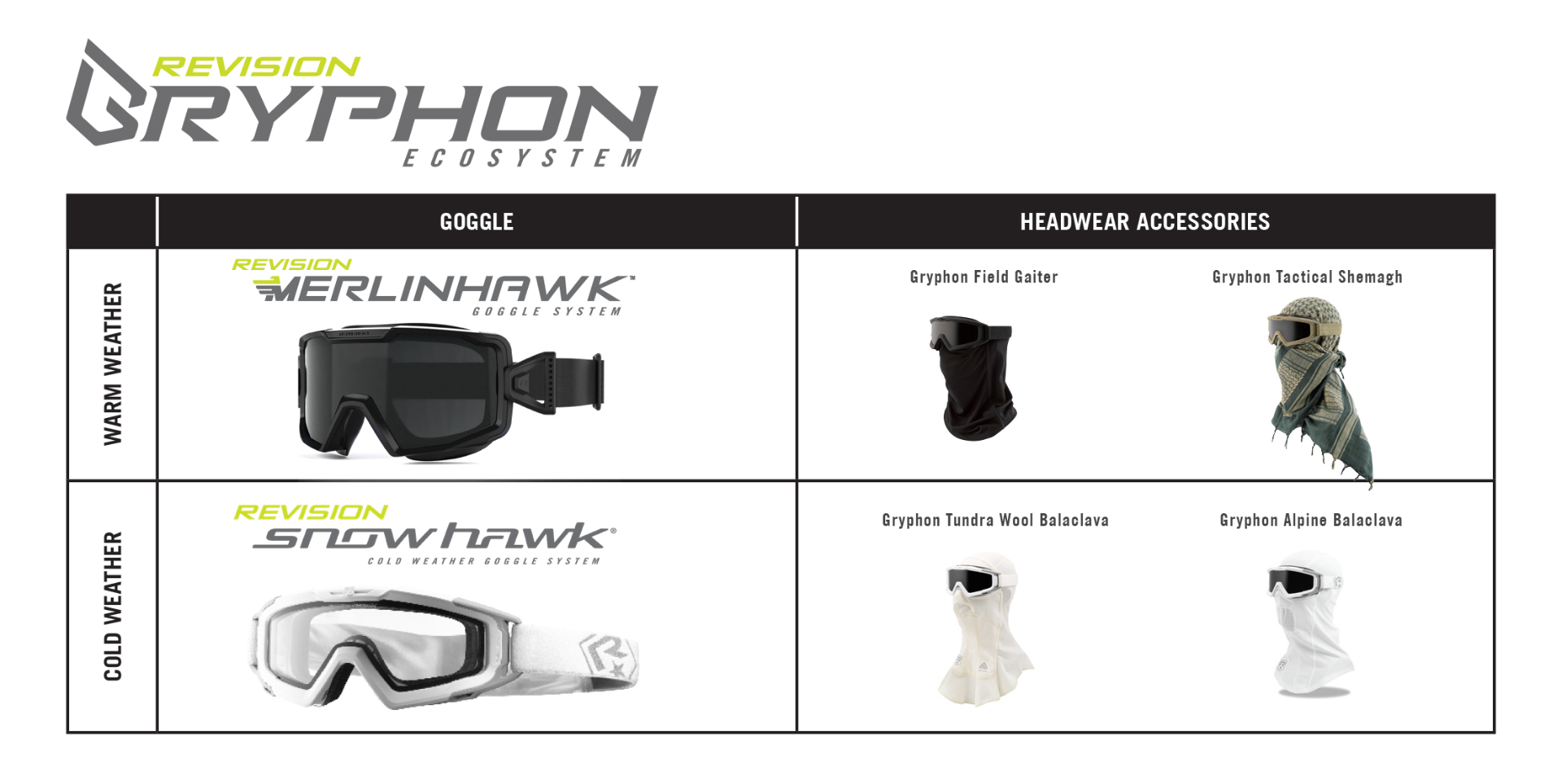 The GrypMag is a mounting system that allows to adjust and attach various face covers to goggles in such a way as to prevent the formation of holes and unprotected places. All compatible products are equipped with thin, magnetic inserts. At the moment, the manufacturer has implemented this solution to two models of its goggles: the already tried and true SnowHawk and the new MerlinHawk, which are available with visors in different colors.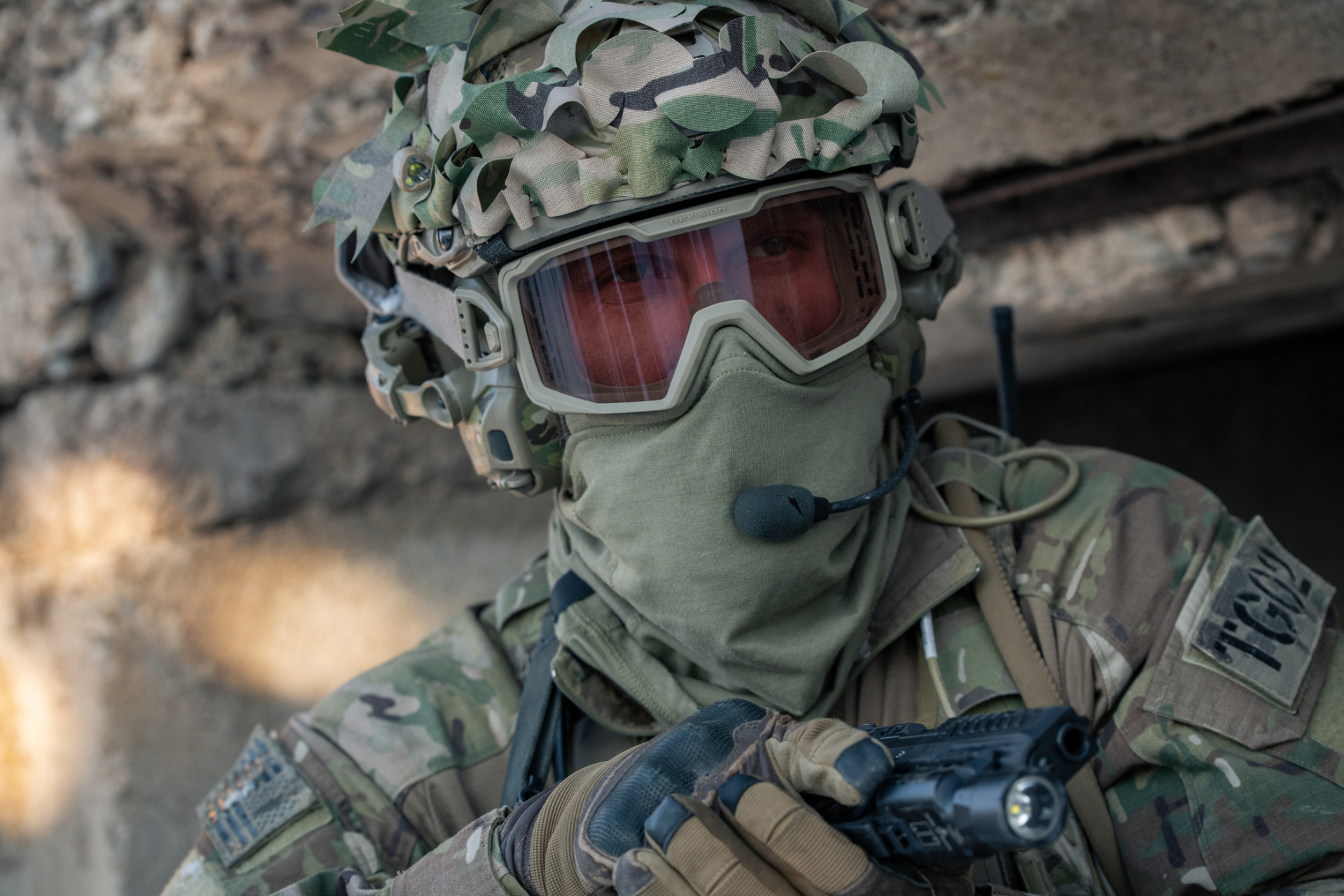 The MerlinHawk goggles are designed to increase your field of vision. New MissionSwitch™ belt clips are also used here, which, when turned inside out, allows to quickly loosen or tighten the goggles, depending on the user's preferences, and the helmet or other headgear used.
Photos: Revision