Schmidt & Bender, a manufacturer of premium optics, has presented a new scope designed for, among other things, for shooters involved in Bench Rest, F-Class, Long Range and Extreme Long Range shooting competitions.

Developed with sport shooting in mind, the 10-60x56 scope made of high-quality aluminum and combines a wide field of view with a large exit pupil. The declared light transmission is over 90%, which in combination with a 56 mm lens is to provide a clear, bright and contrasting image in the full zoom range. The diameter of the scope's tube is 34 mm and it allows to adjust the position of the reticle in the range of over 23 mrad, with an accuracy of 0.1 mrad per click (Double Turn + turret) and 0.05 mrad for the Multi Turn II turret.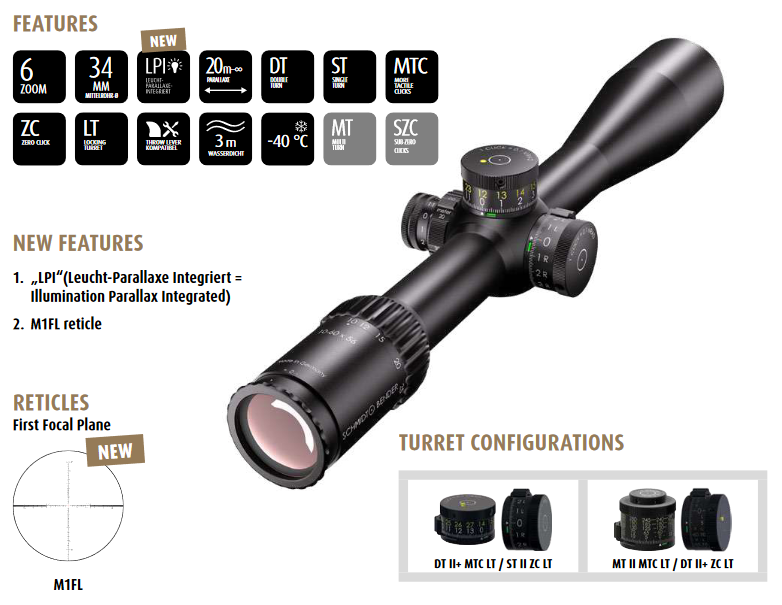 The scope is equipped with integrated illumination and parallax (LPI) adjustment: the smaller knob allows to turn on the 11 levels of illumination (with an off function between each position), and the larger one is used for precise parallax settings (from 20 meters to infinity). According to the manufacturer's assurances, this solution is to facilitate assembly and positively affect the comfort of using the equipment by left-handed people. Clearly distinguishable adjustment knobs enable flawless operation even when wearing gloves.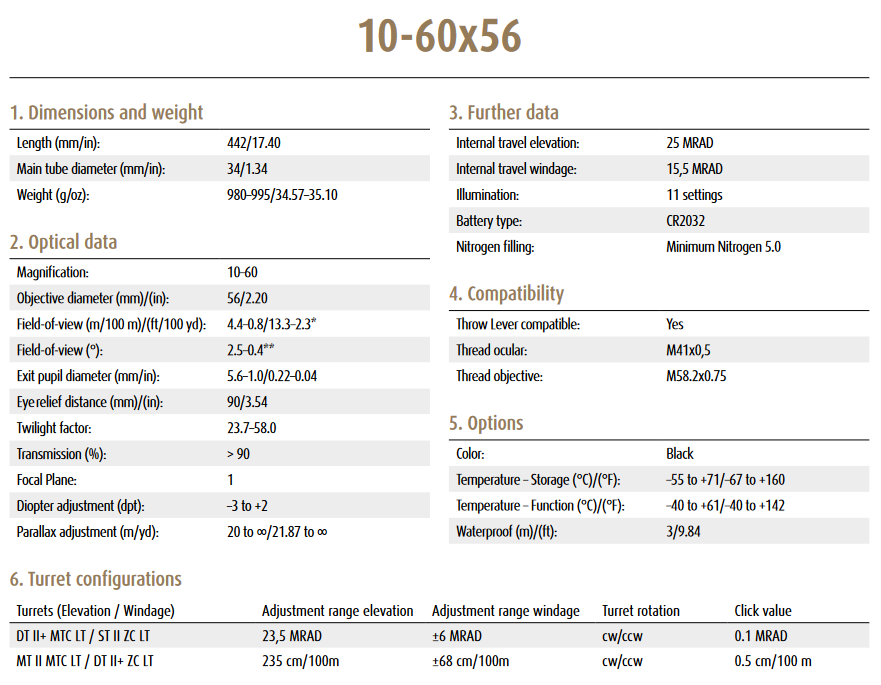 The new M1FL reticle (based on the LRR-MIL), which was used in the new Schmidt & Bender scope, is in the first focal plane. The manufacturer also plans to launch a 10-60x56 equivalent with a MOA reticle in the second focal plane and appropriately adjusted adjustment values.
Schmidt & The Bender 10-60x56 is available for around 4,500 EUR.
Source: Schmidt & Bender