Agilite K-Zero Plate Carrier 
The Israeli manufacturer of premium military equipment has presented a new model of a low-profile plate carrier at its stand during the SHOT Show. Designed with minimalism in mind, it also offers a lot of expansion possibilities with additional equipment. By using interchangeable and additional elements on offer for the entire system, it can be expanded to the level of a full set. It was created in response to comments from Israeli special forces units performing CQB (close quarter battle) tasks. They drew attention to the need for ballistic protection that would ensure a structure that adhered to the body as much as possible.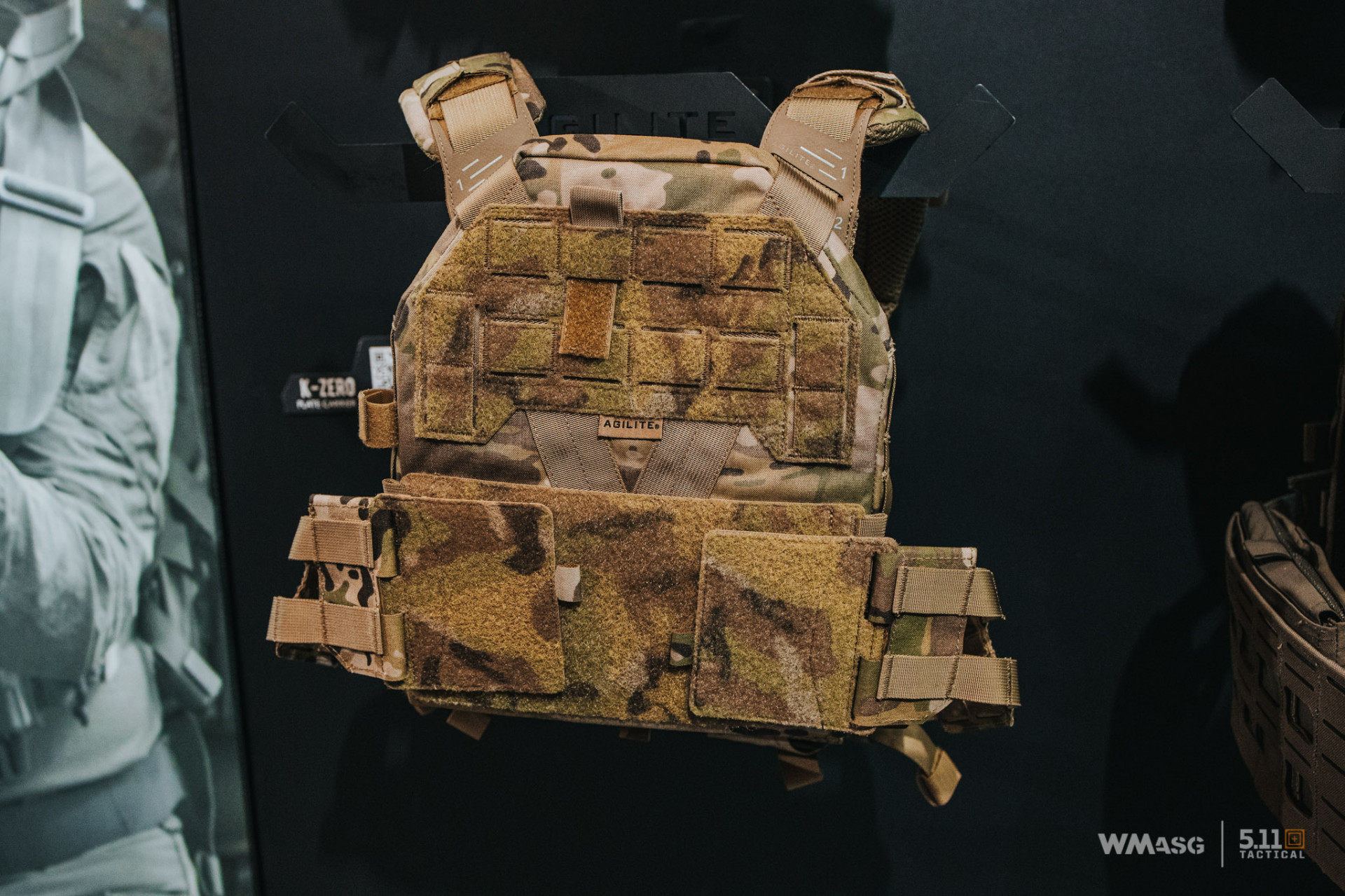 An additional important feature is the focus on the elements that allow for convenient weaving of wires from the radio. We have a lot of loops on the edge of the plate at our disposal.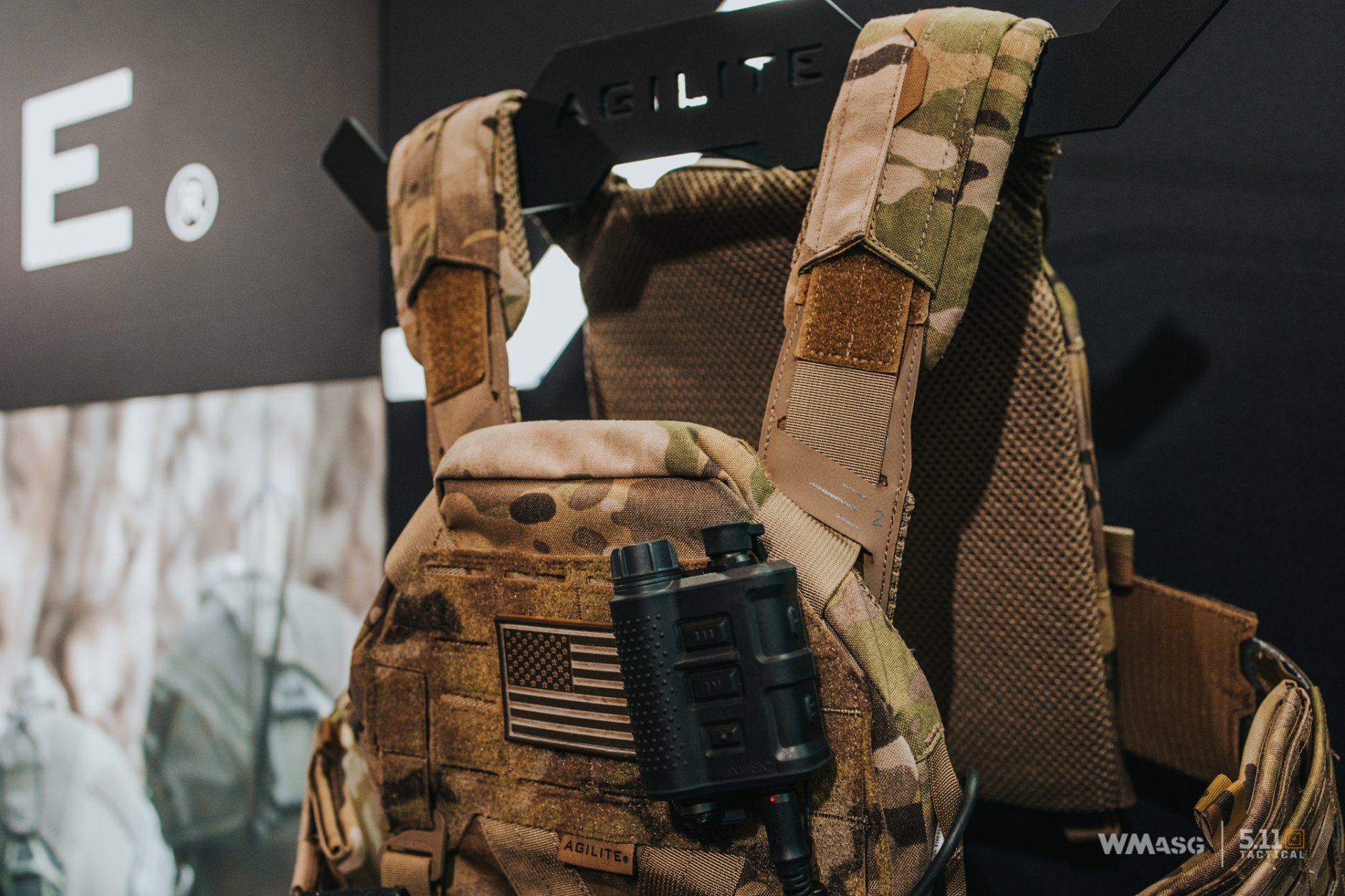 The new Warfighter cummerbund deserves attention, which structure was stiffened to such an extent that it is somewhat of a novelty. This will provide much better stiffness after installing the additionally offered pockets for side soft ballistic inserts. It has also been confirmed that it is compatible with Plate Carrier K19, after using an adapter. Although it was presented with quick-release buckles made by 2M, the use of tubes by First Spear are also possible in the future. Of course, it will also be available with a Velcro fastening.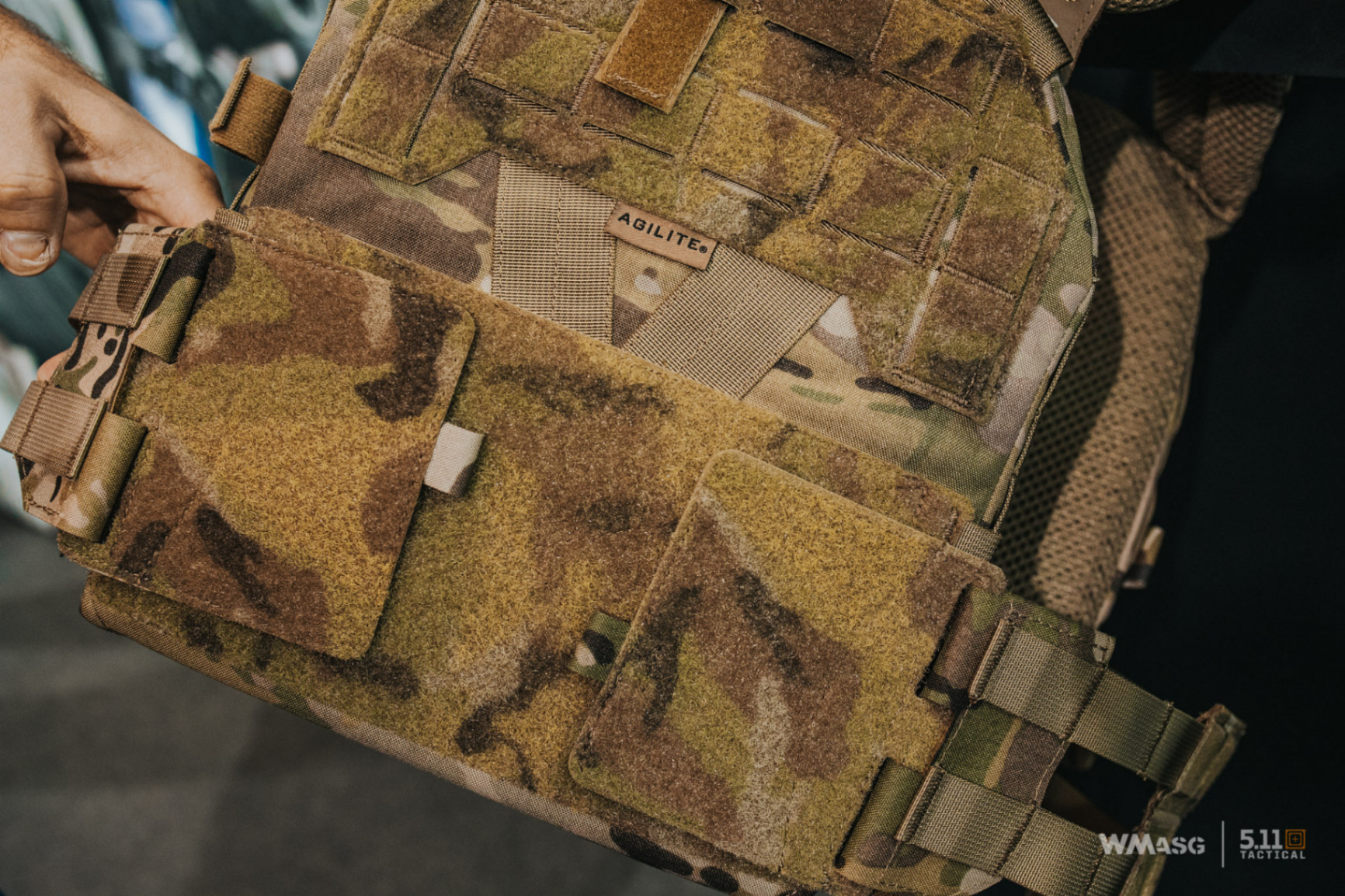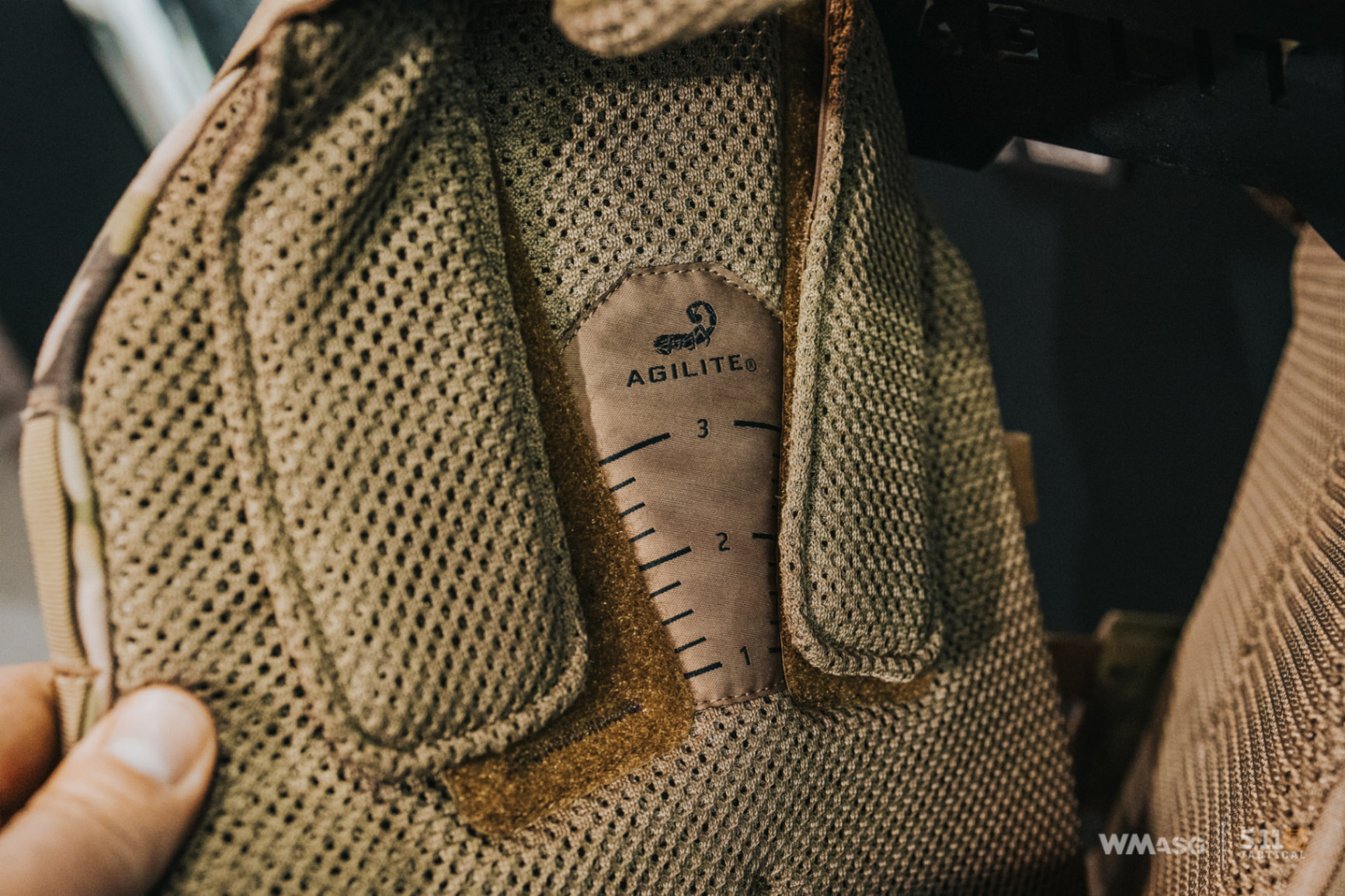 The next feature seems somewhat standard, but also requires a mention: a rubber welt hidden at the back under the Velcro allows for greater freedom of movement. The previously mentioned Plate Carrier K19 has also been refreshed and the current 3.0 version was presented, which has undergone some minor improvements over the previous model.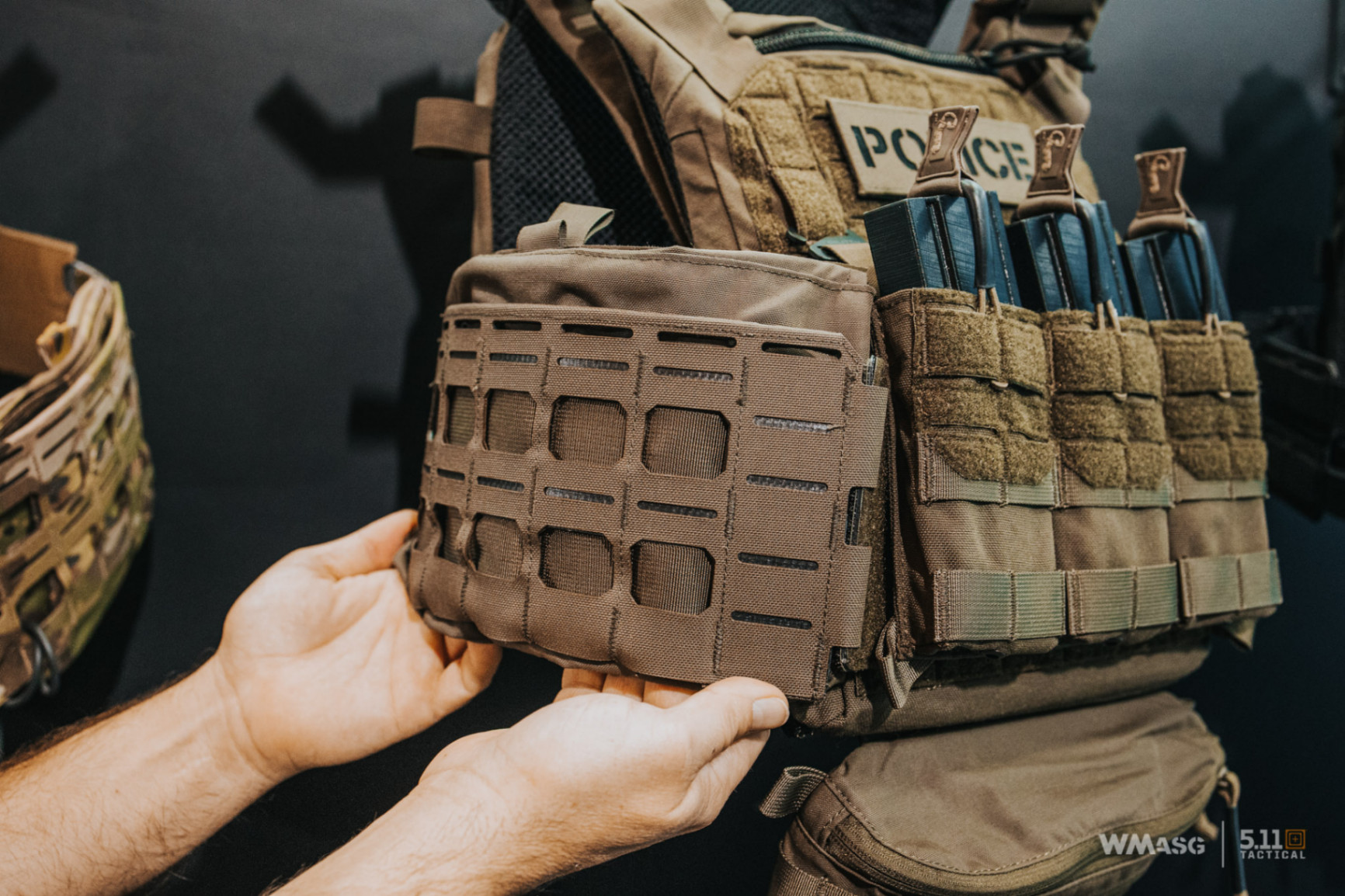 The distinguishing feature of both products from Agilite are the very visible tapes going through the carrying system through the entire length of the plates, through the entire vest. This is to ensure better load capacity and weight distribution. It will certainly contribute to durability in case one needs to drag an injured person by the Plate Carrier's Grab-Drag handle.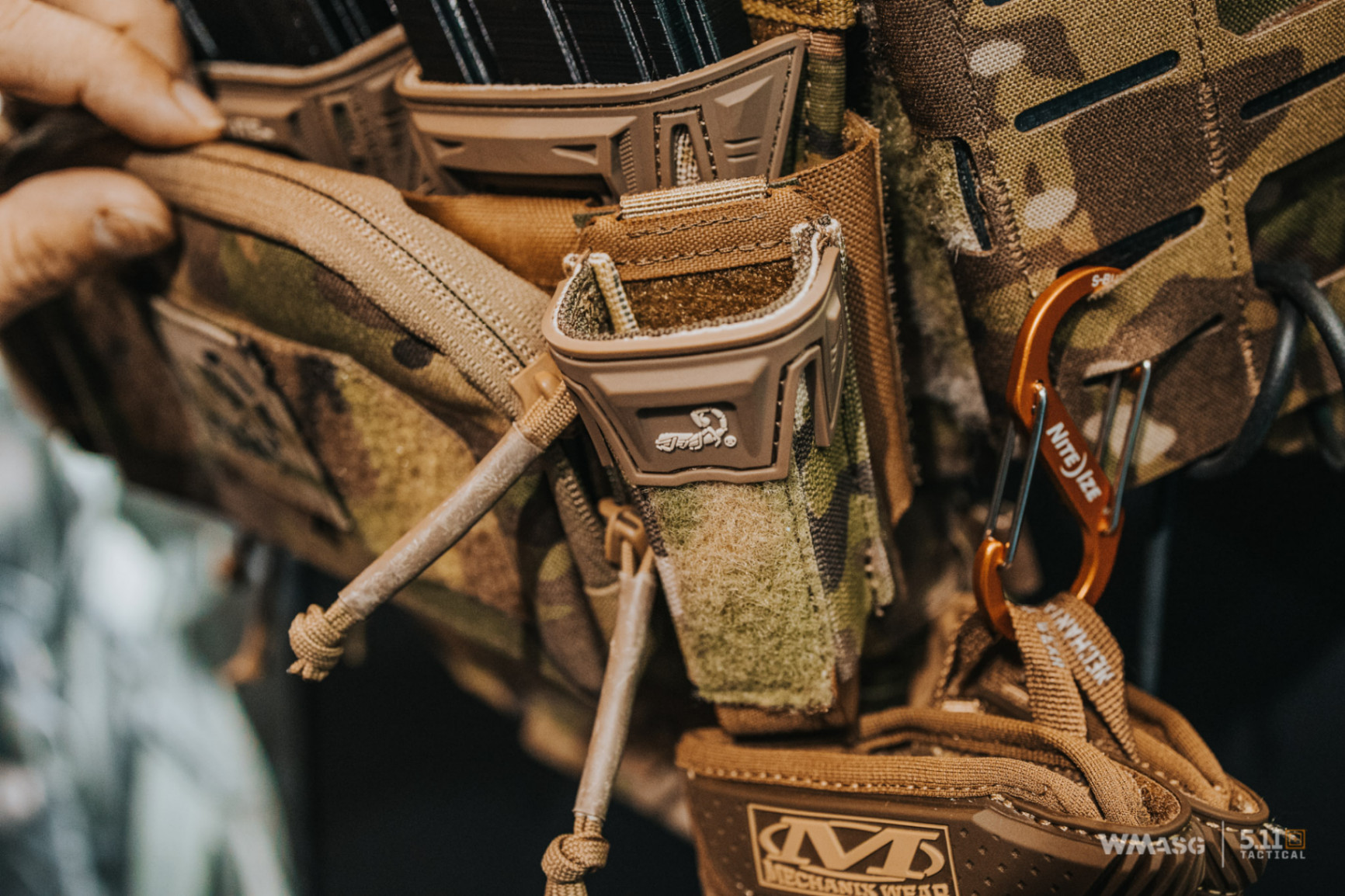 The patented pouches are worth a few words of separate comment. Here, the Israeli company focused on innovation by using highly elastic fabrics that hold the magazine securely and firmly, preventing it from accidentally falling out. The durability of this solution was thoroughly tested before its introduction and guarantees significant wear resistance.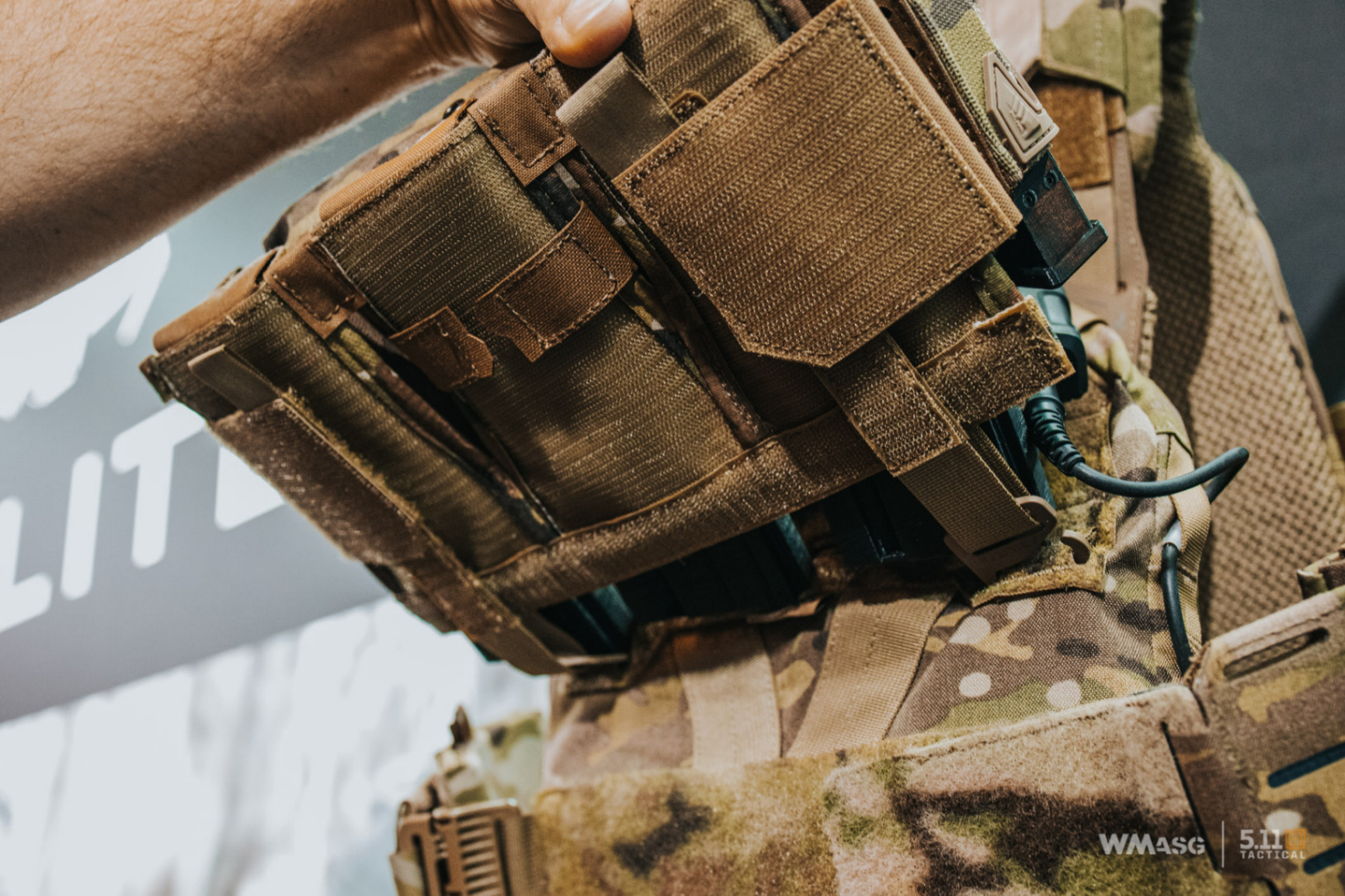 In addition, the designers focused on the easiest possible operation, so that inserting and removing magazines is possible with only one hand. The assembly of the pouches is also interesting, because the laser cuts are arranged so that they can be moved up and down by half a cell on the assembly. Thanks to this, we have some freedom in positioning them vercially. On the front, a visible cut is the "Slot system" that allows to attach pistol pouches.