Of the many exhibitors at IWA 2023 in Nuremberg, one of the most interesting ones was G&G Armament. Thanks to their kindness, we had the opportunity to get acquainted in detail with well-known premieres such as the SR556, proven designs in new editions, completely new solutions, and even conceptual diagrams.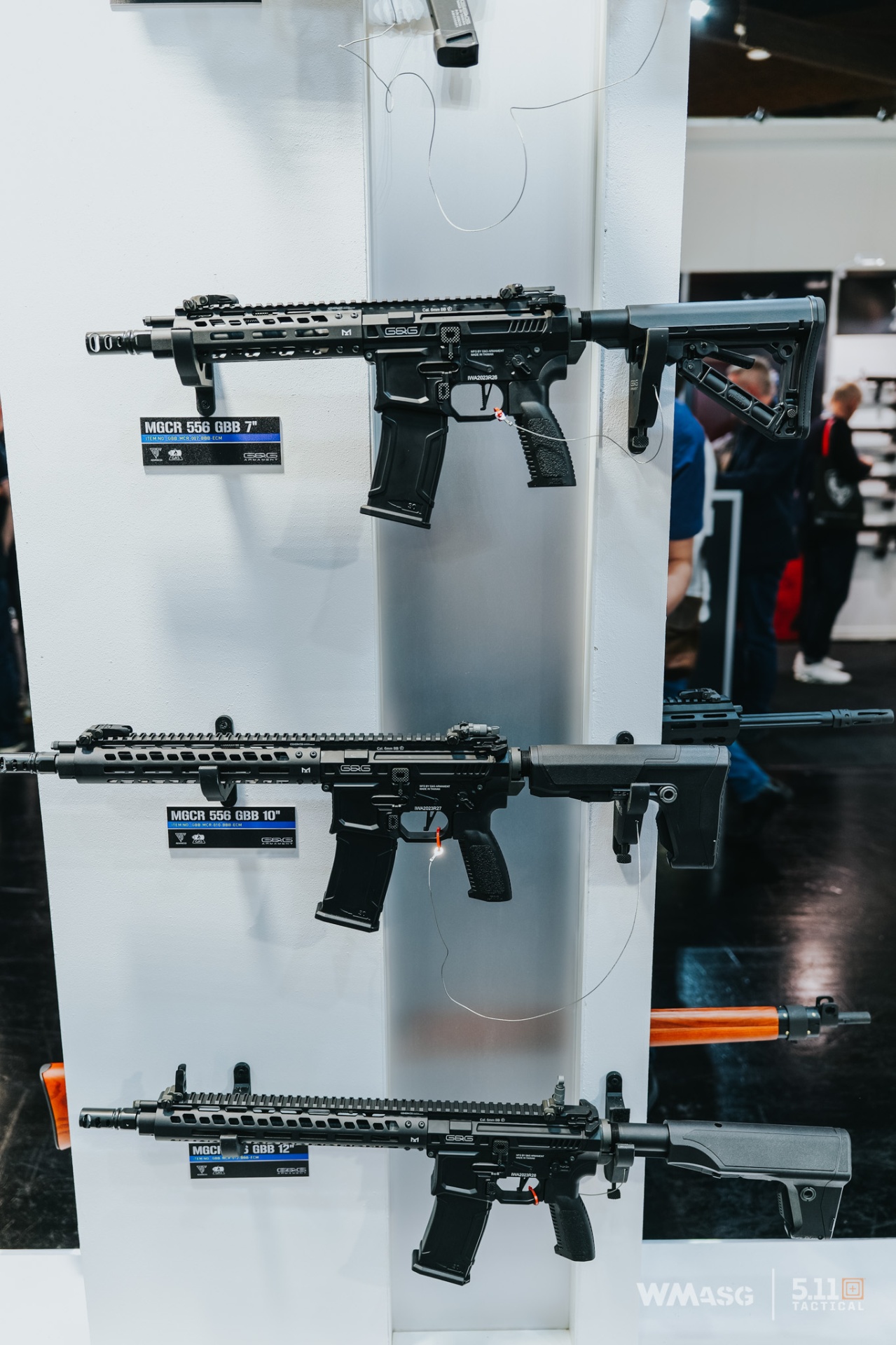 One of the projects we saw was a shotgun replica. The uniqueness of this replica lies in its rather futuristic appearance, the fact of separating the gas supply and feeding BBs from AEG magazines, and the possibility of mounting an underbarrel grenade launcher. Unfortunately, we can't share photos of the schematics yet, but they look promising.
From more classic designs, we will find the long-announced MGCR 556 GBB replicas with the new GV2 gas system.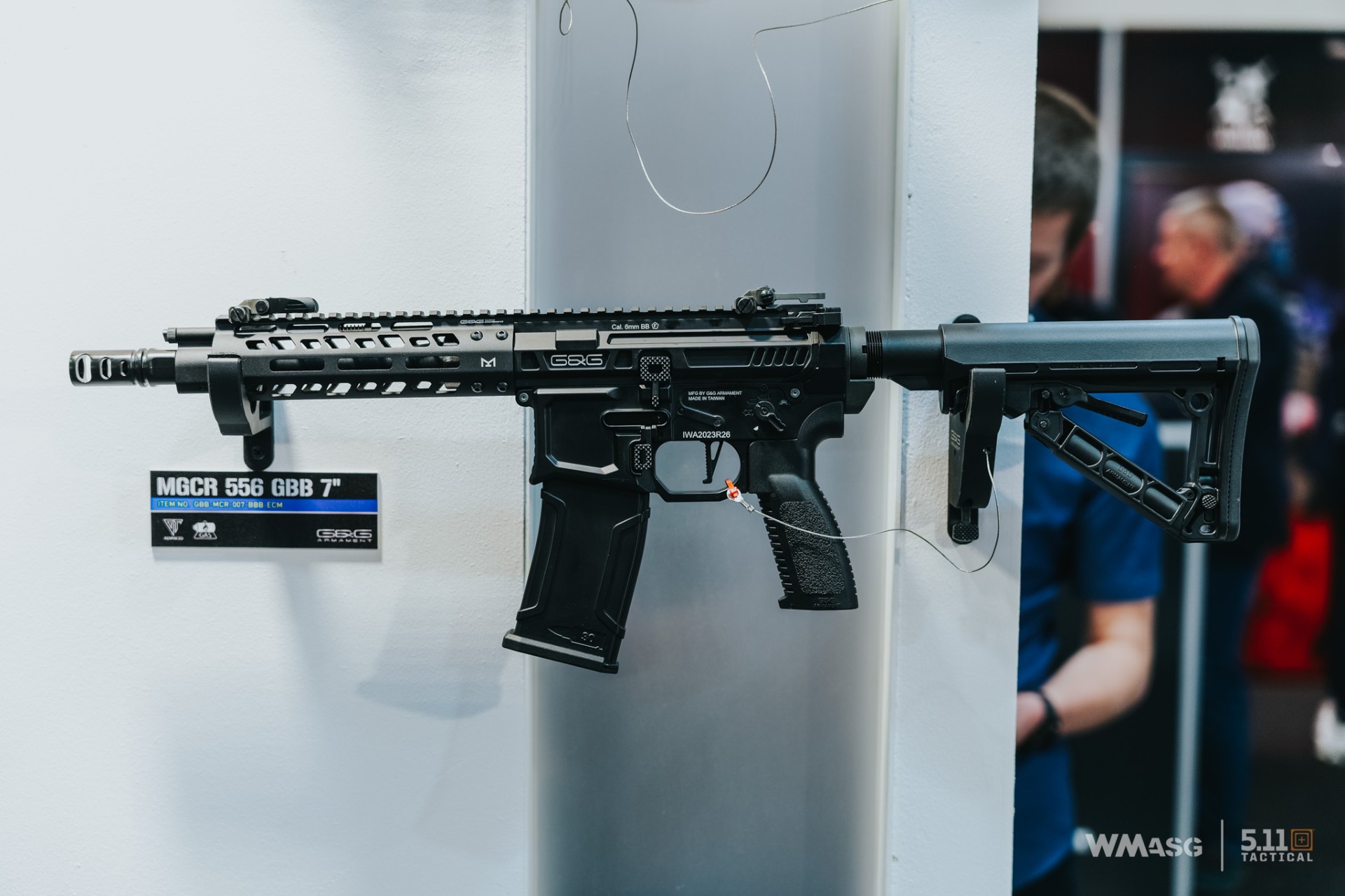 Created as an "Open Bolt" system, they are to have dedicated real-cap magazines made of aluminum to reduce weight. Inside we will find steel parts of the trigger mechanism, a hammer with a bearing, an aluminum bolt and a polymer nozzle with a double seal. From the outside, there is a selector switch with settings every 45 degrees, a magazine release lever on the right side, an enlarged bolt catch button on the left, a proprietary M-LOK handguard and a CNC machined receiver.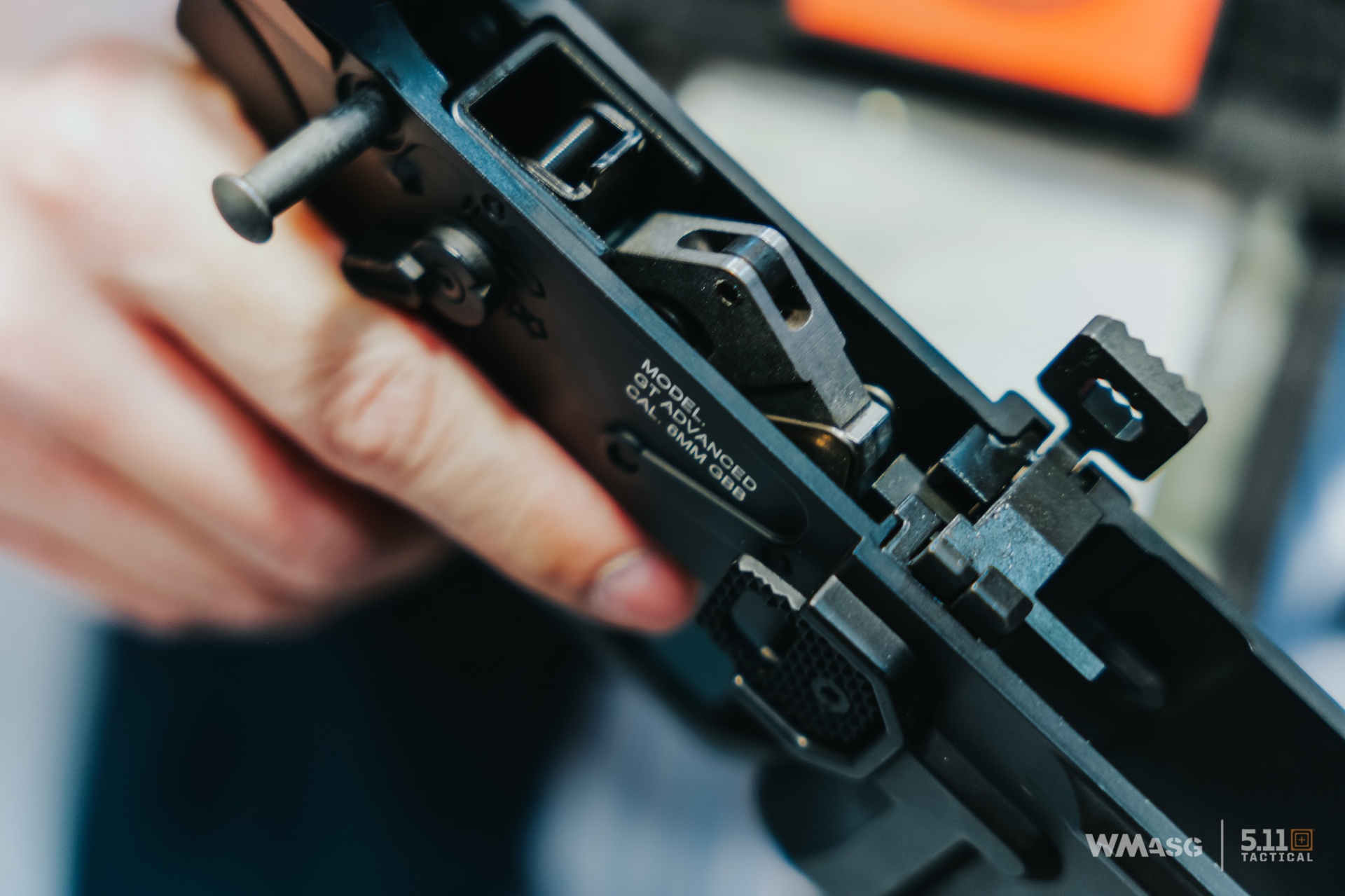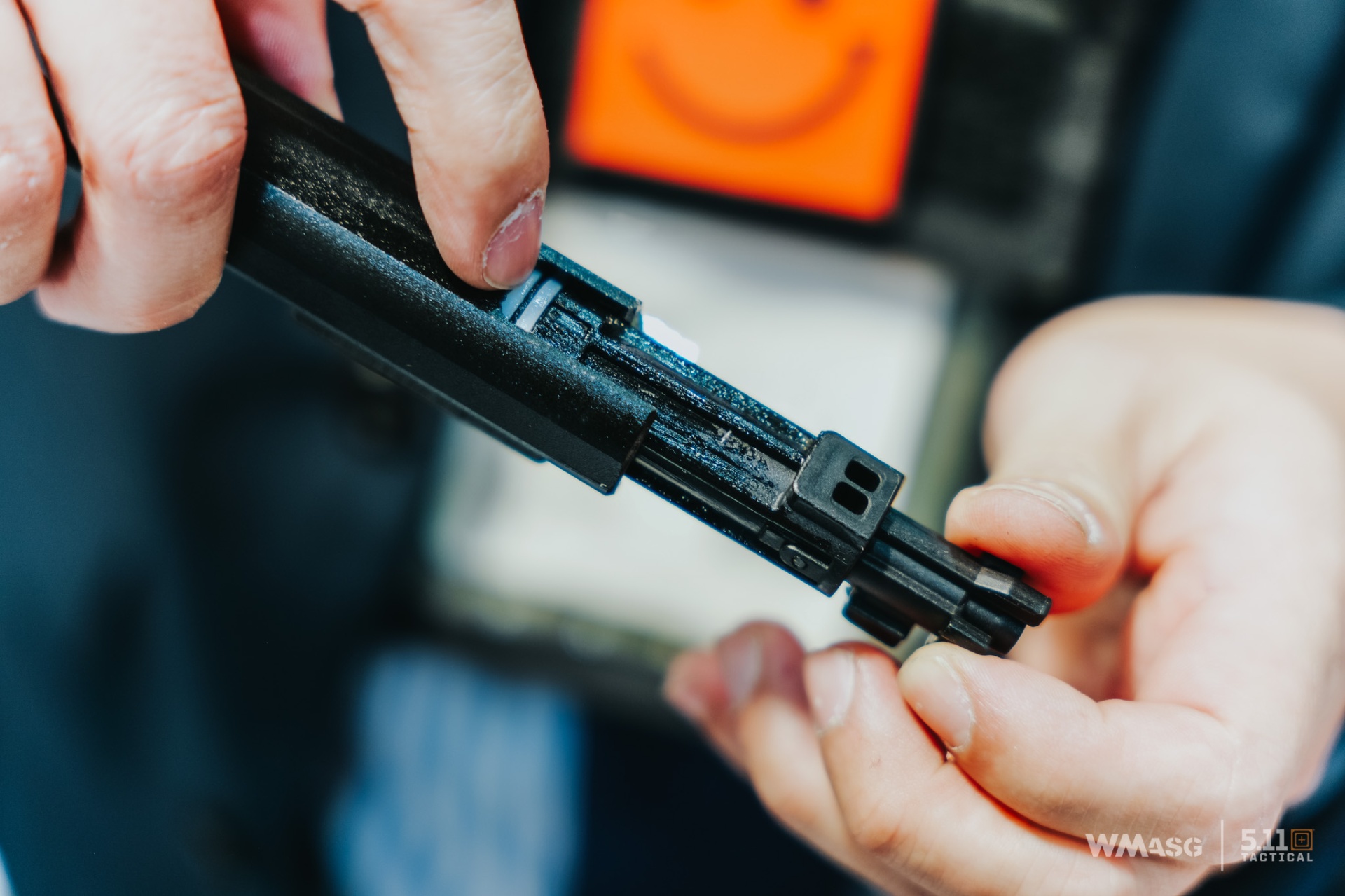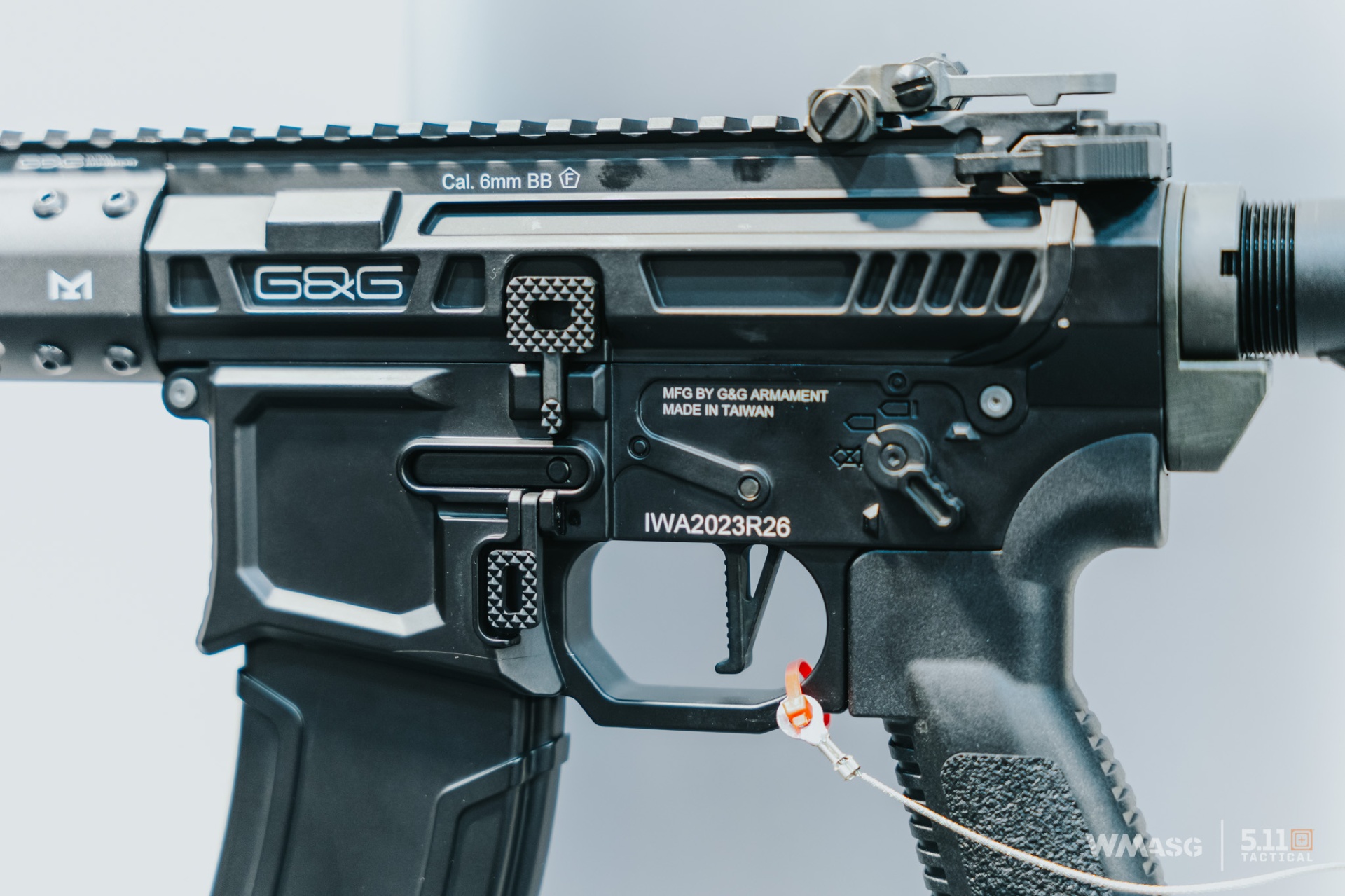 The whole thing is to be made of aluminum. Three length versions are planned: 7, 10 and 12 inches. The weight of the replica is about 4 kg.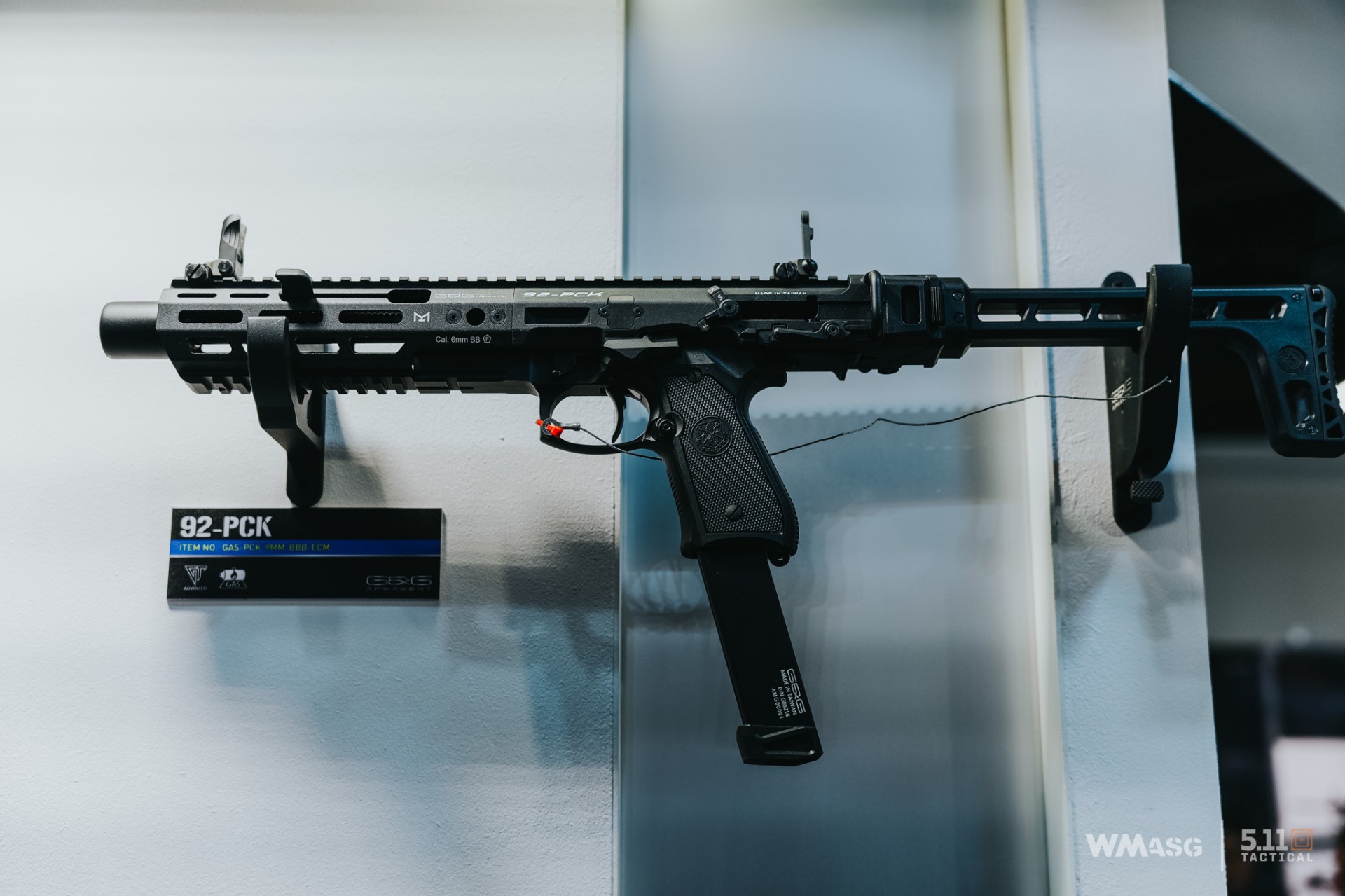 Another product from the GBB category is the 92-PCK conversion kit with the entire handguard, bolt and stock system for the GPM 92 replica. After moving the grip from the replica to the conversion kit, it allows to create a carbine.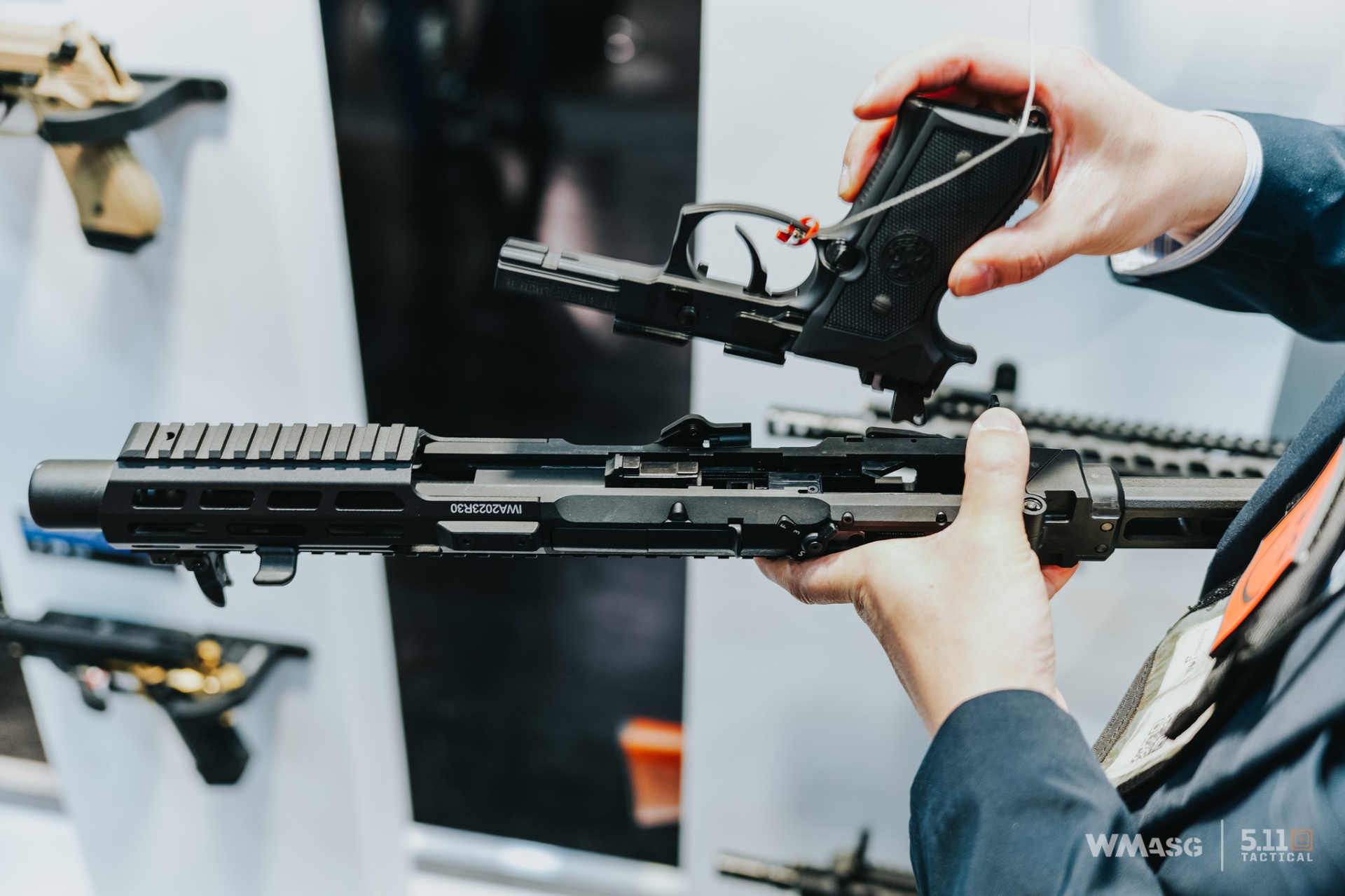 Long magazines and as many as 4 firing modes may tempt some people.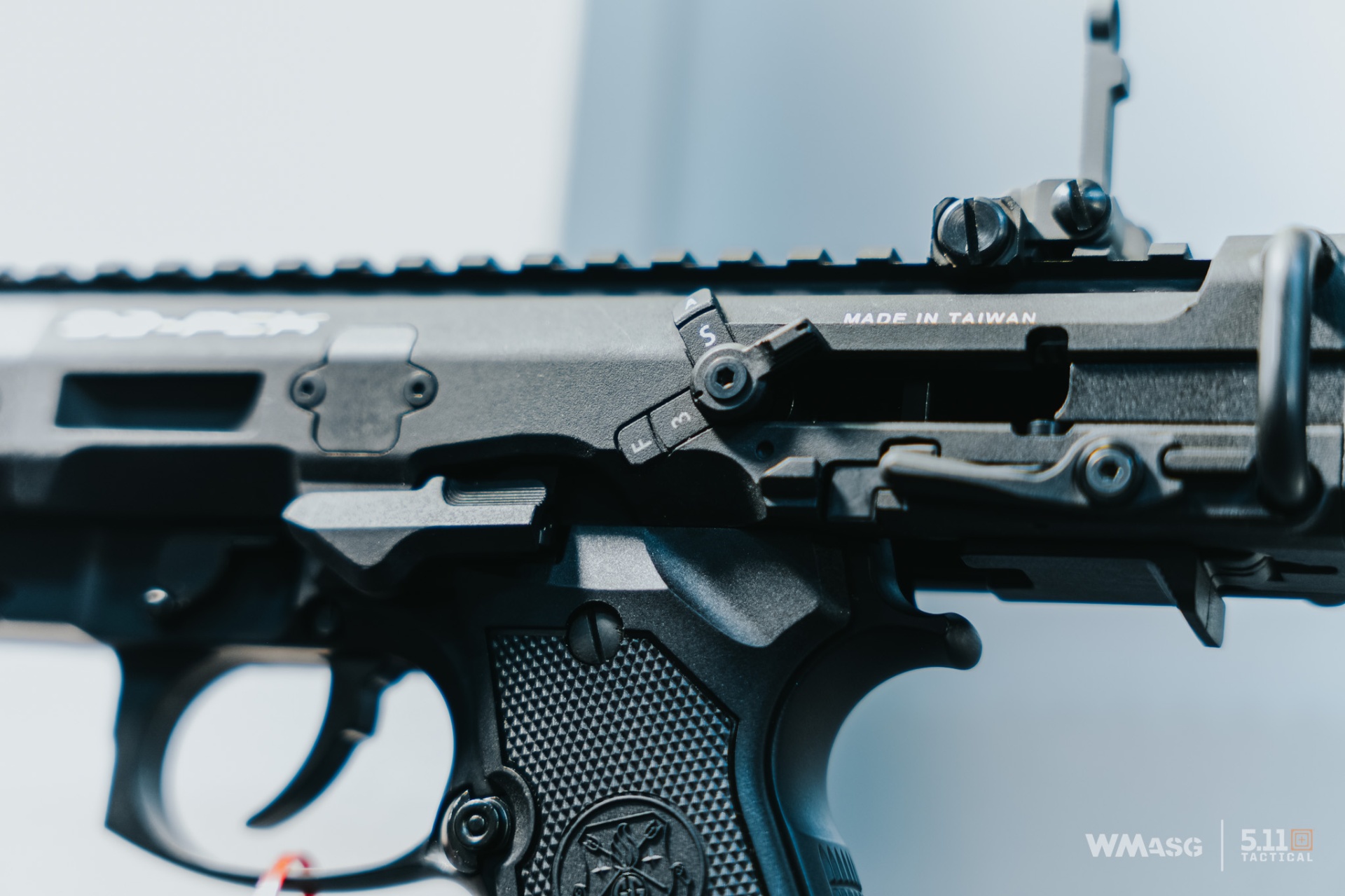 The selector system itself is quite confusing at first glance, so it is advisable to read the manual before using it, but once you get to know it, it becomes more understandable. In the conversion kit, we will not find a traditional hop-up chamber, but a dedicated tool stored in the stock, which, when placed in the barrel, allows to adjust the BB spin.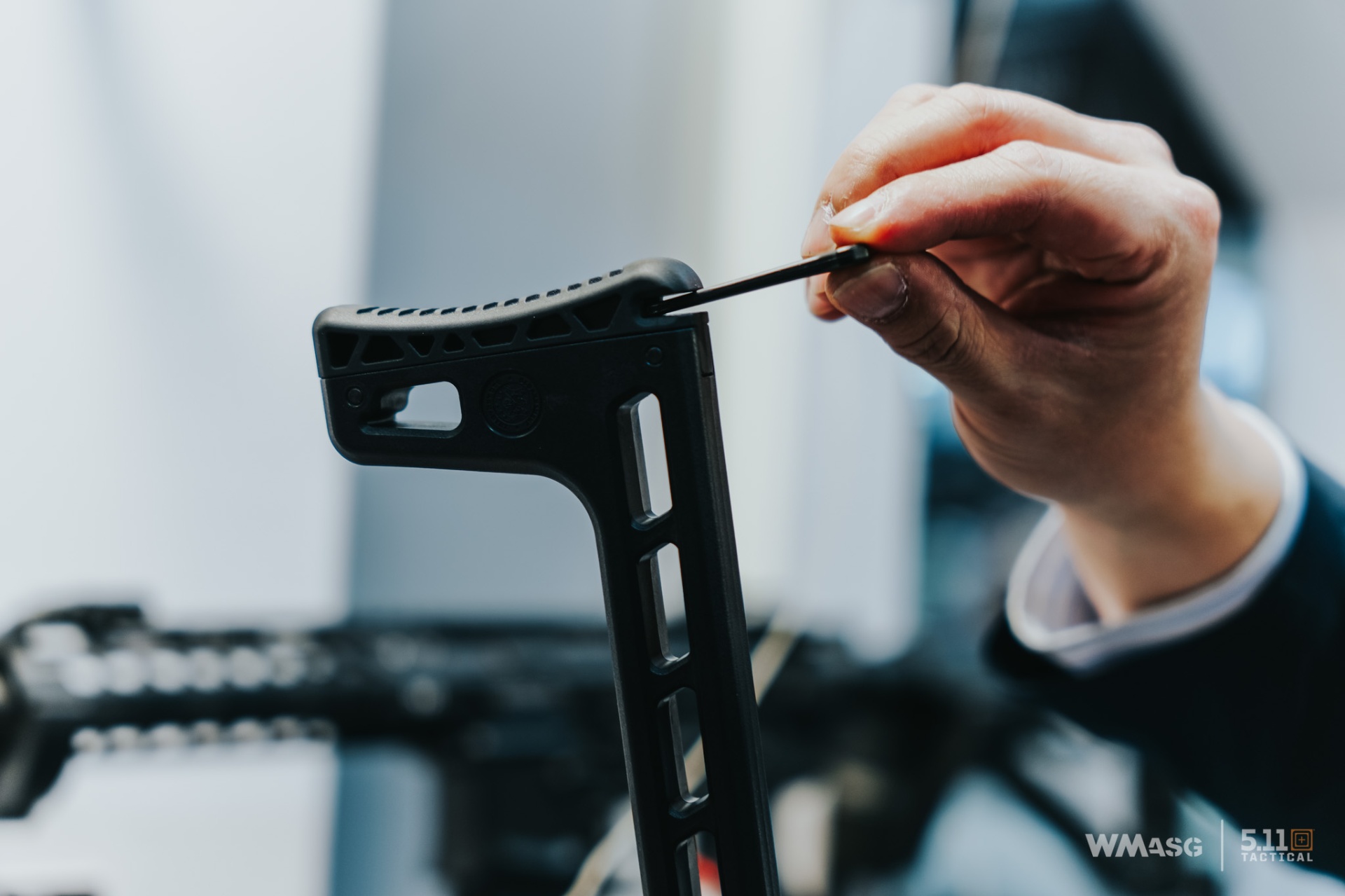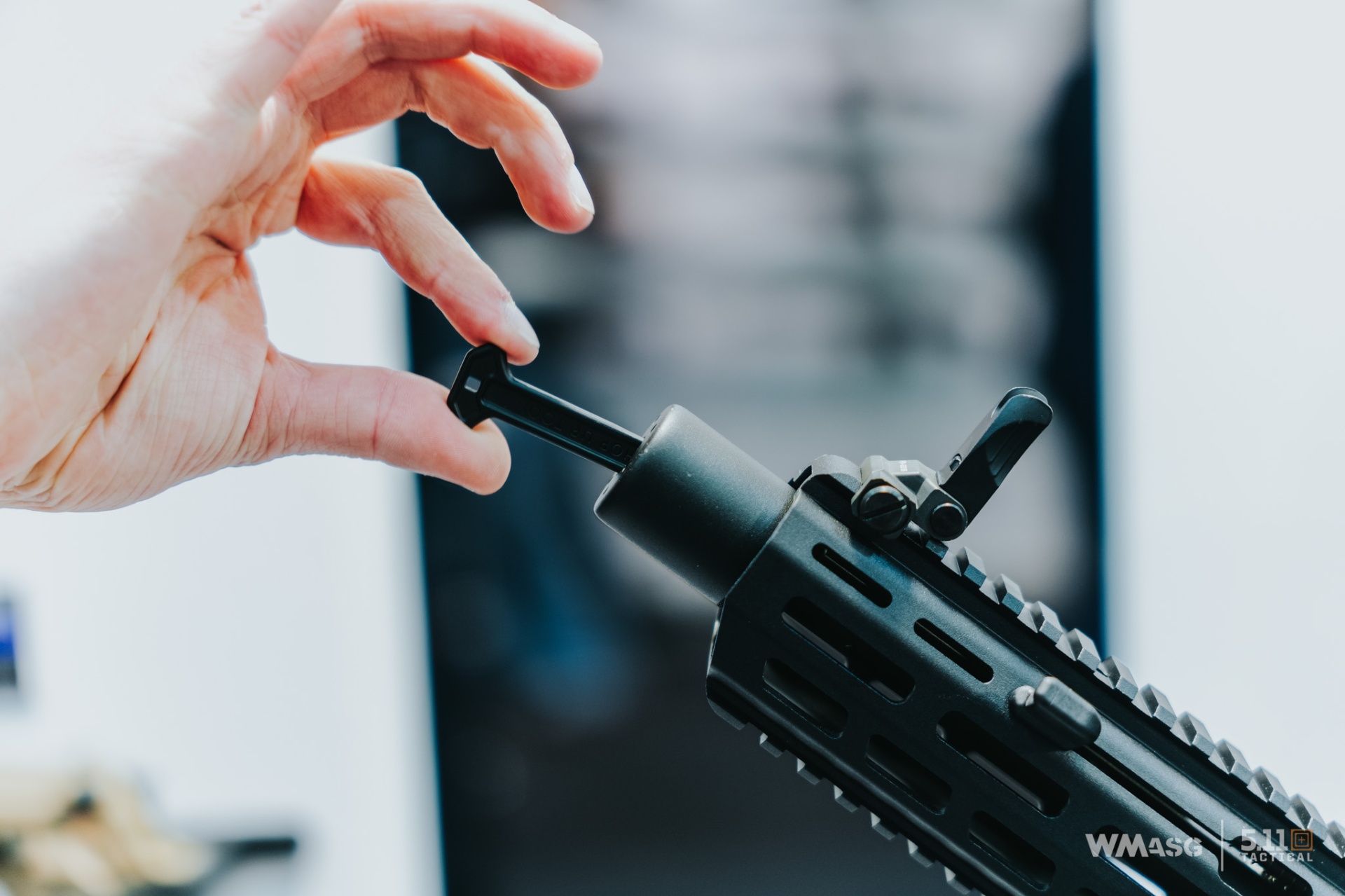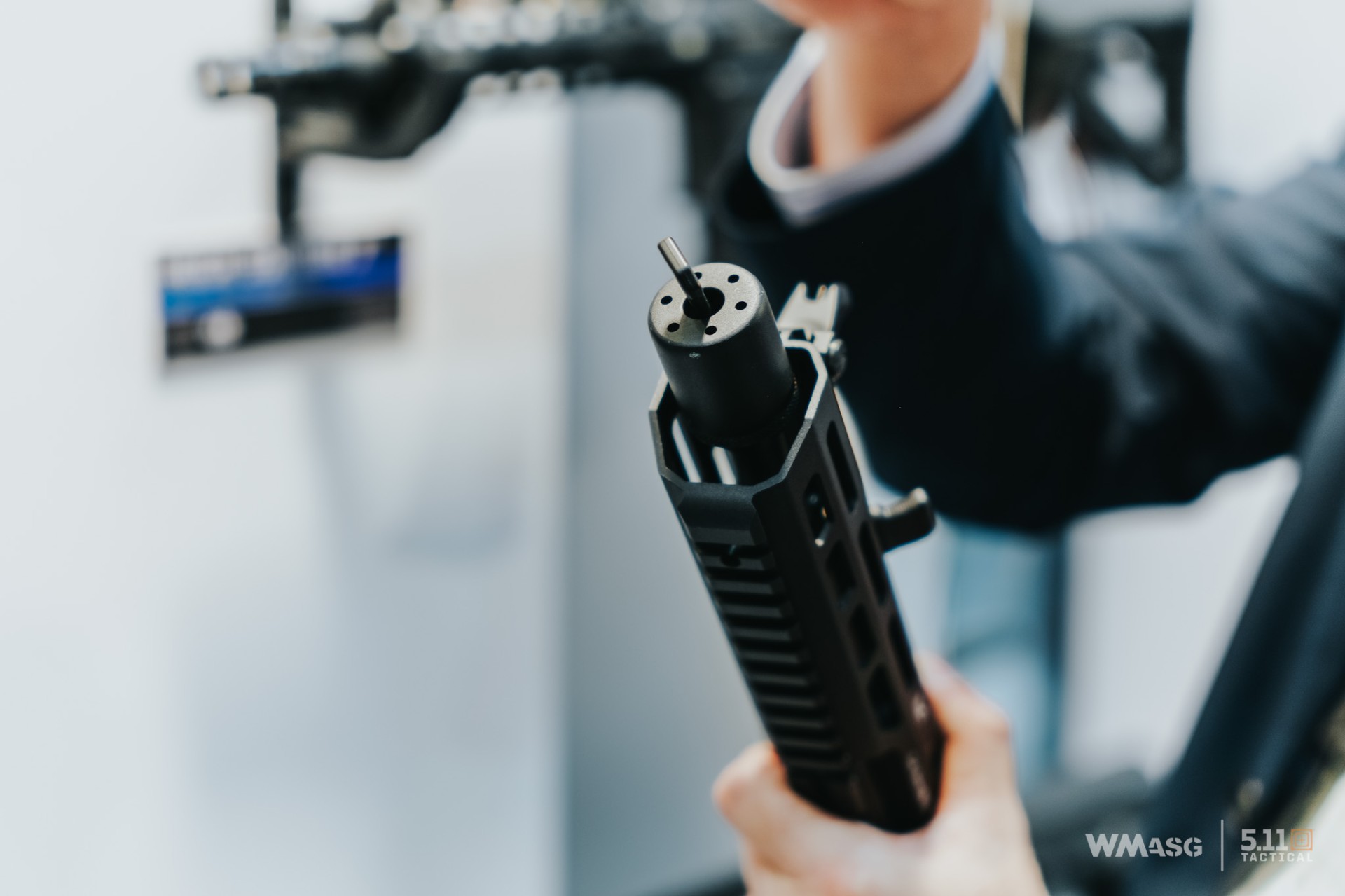 The GPM1911CP MS replicas in the GOLD version and the Mk.II model were also presented.