The King Arms booth at IWA 2023 featured all the new products from this manufacturer. The most interesting ones include the M11 PDW CNC conversion kit for the KWA/KSC M11 replicas.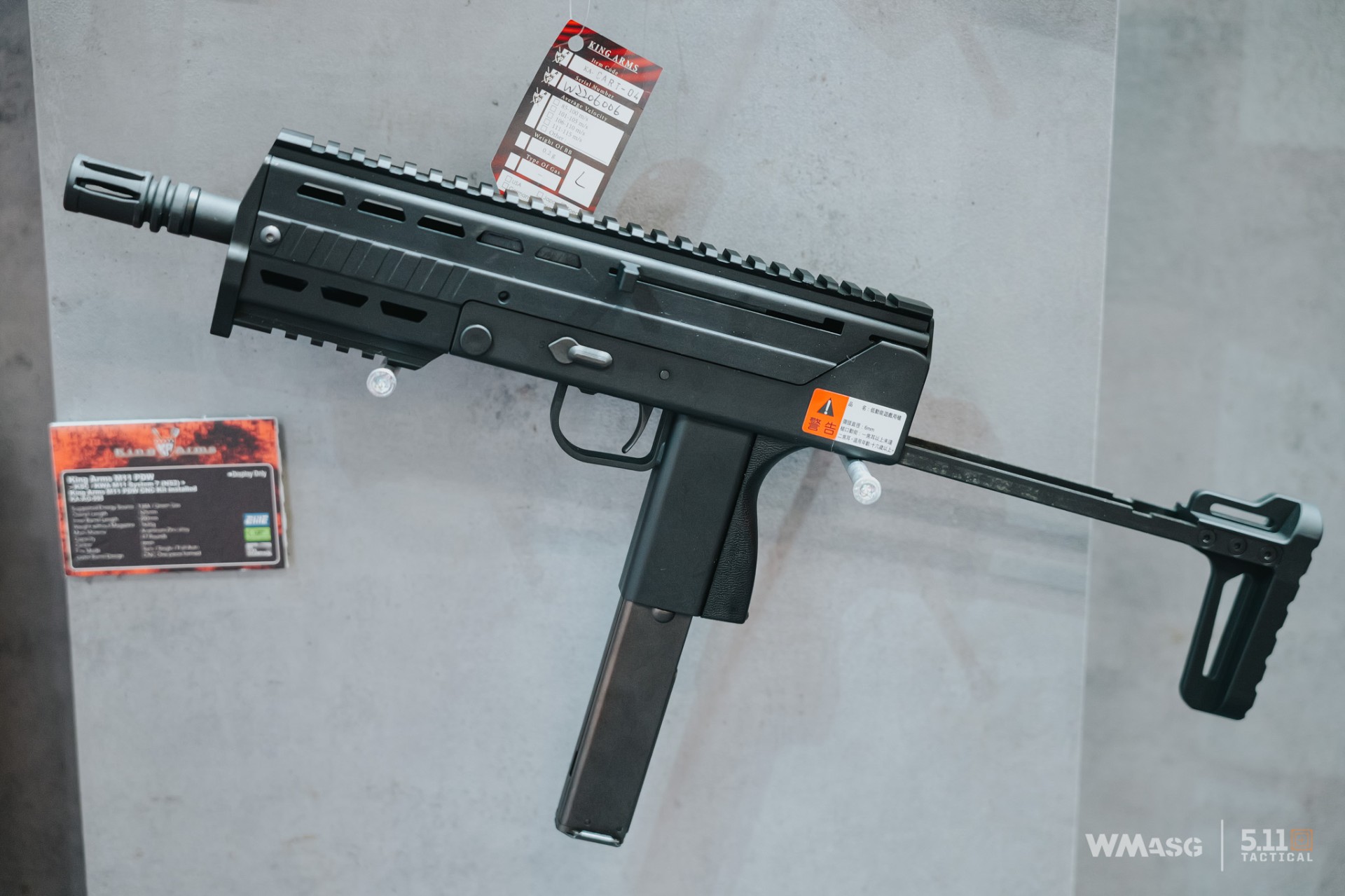 The conversion consists of an upper receiver, which replaces the standard part. The new conversion parts include an aluminum upper receiver with a top optic rail, an underbarrel section for grips, an aluminum barrel assembly including an adapter, a longer outer barrel, and an aluminum muzzle device. After using this set, it will be possible to use a 200 mm long barrel. The other elements are the aluminum charging handle, a buttplate and steel stock guides, which are adjustable.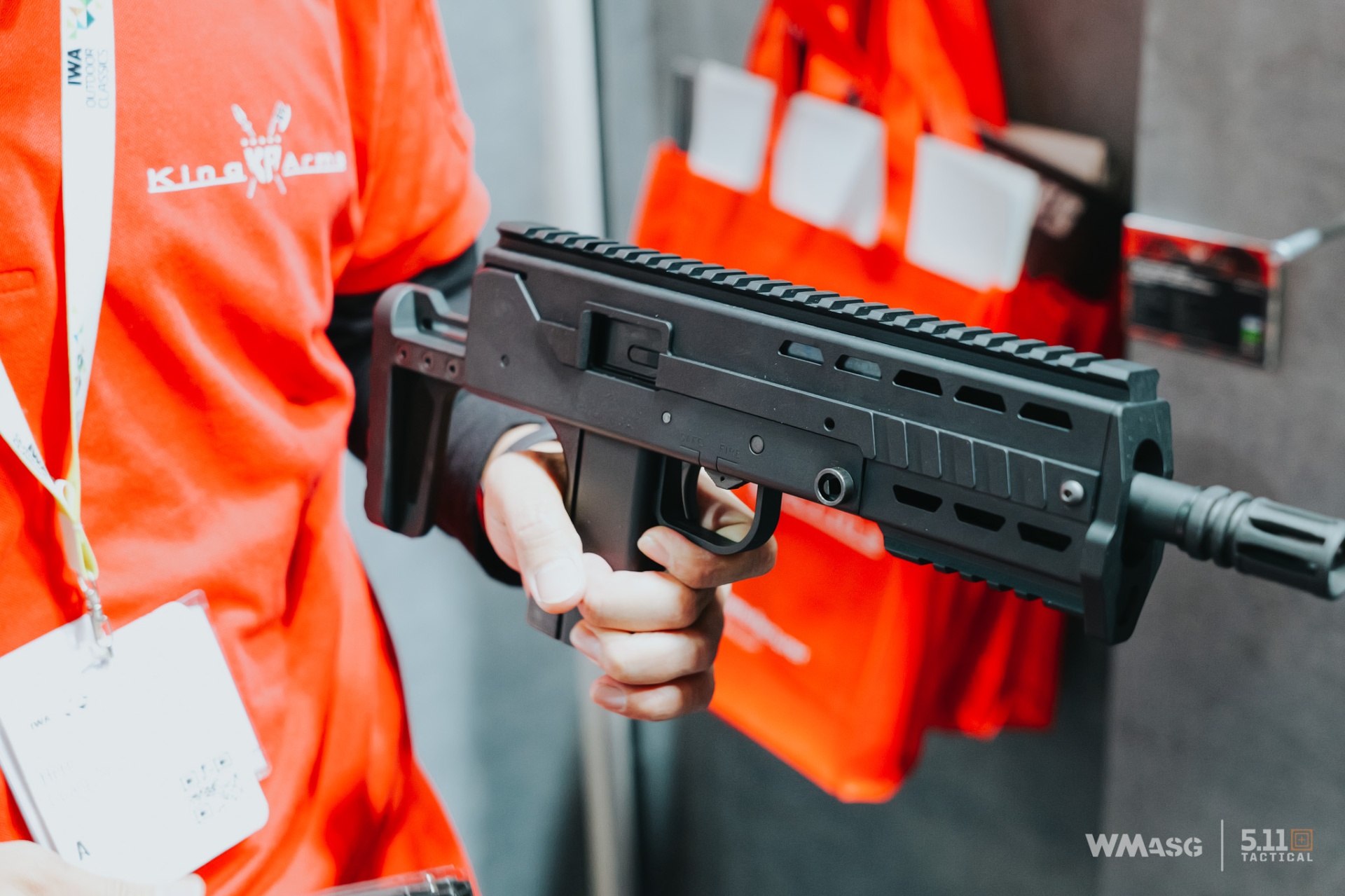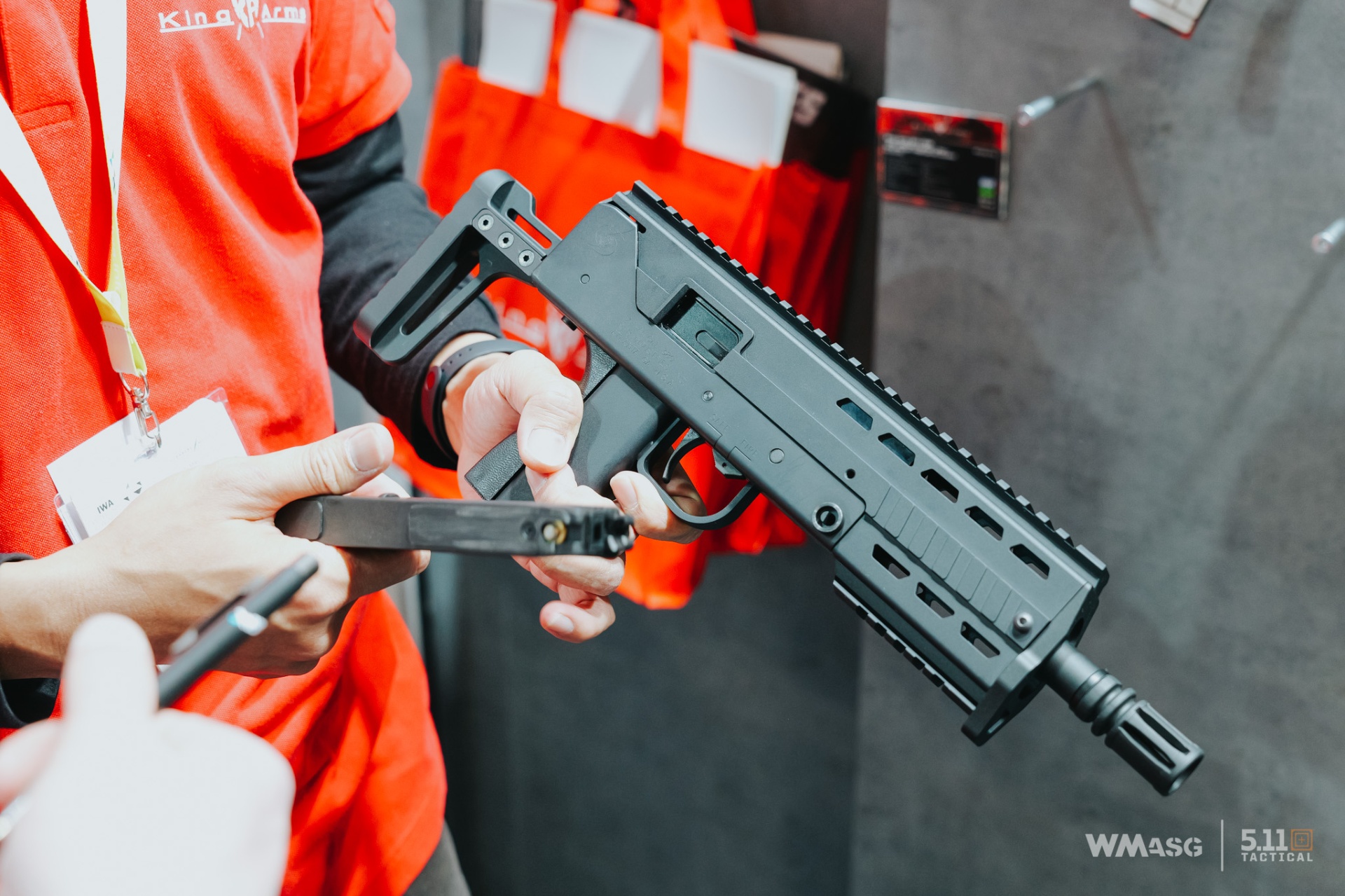 The new replica is the M2 Carbine powered by Green Gas. By using a weaker power source, there was an option to include both single fire or automatic fire modes. The whole is to have a stock made of wood in the classic carbine version or the paratrooper version with a folding stock. These replicas will also come with longer magazines.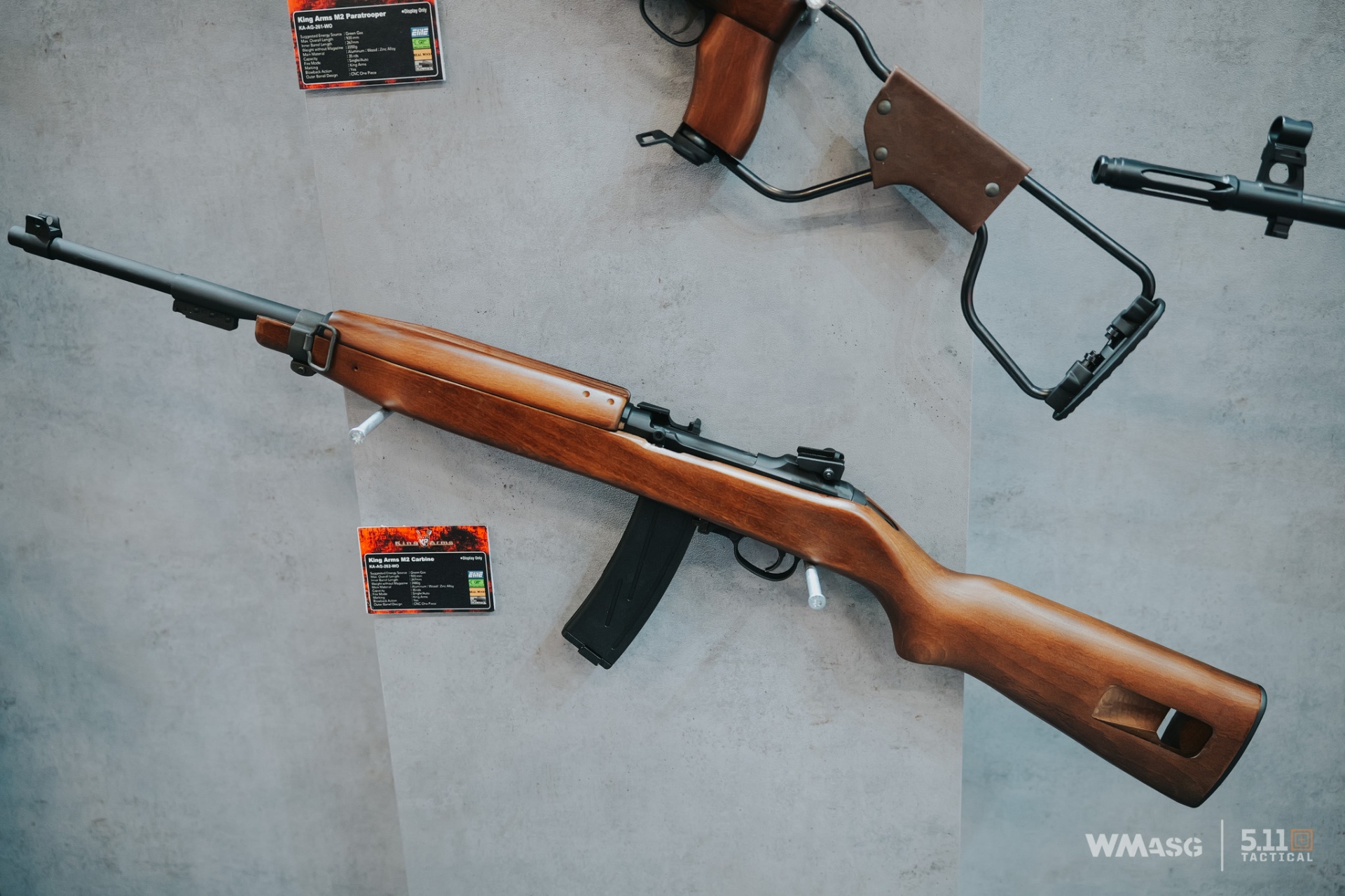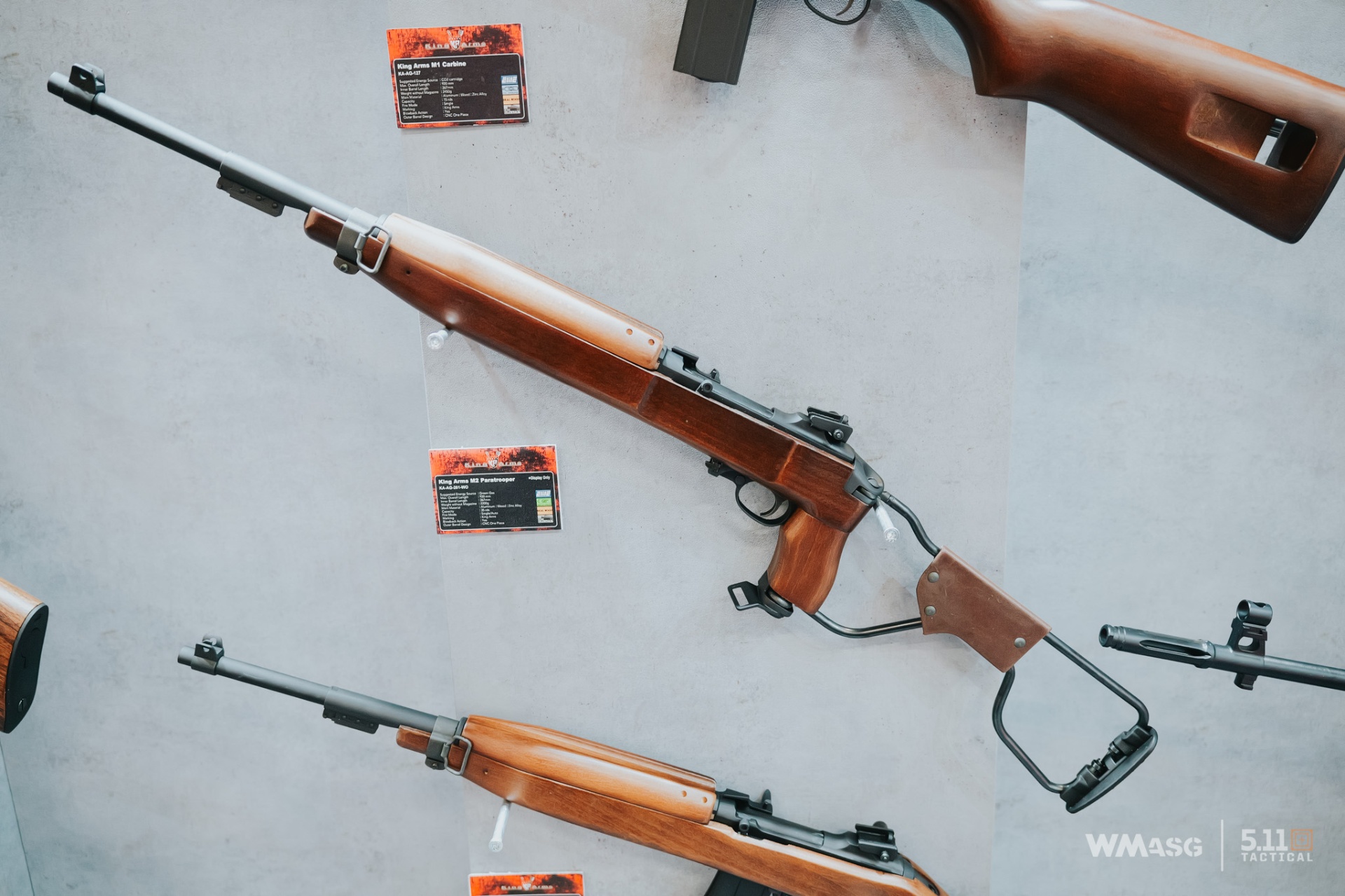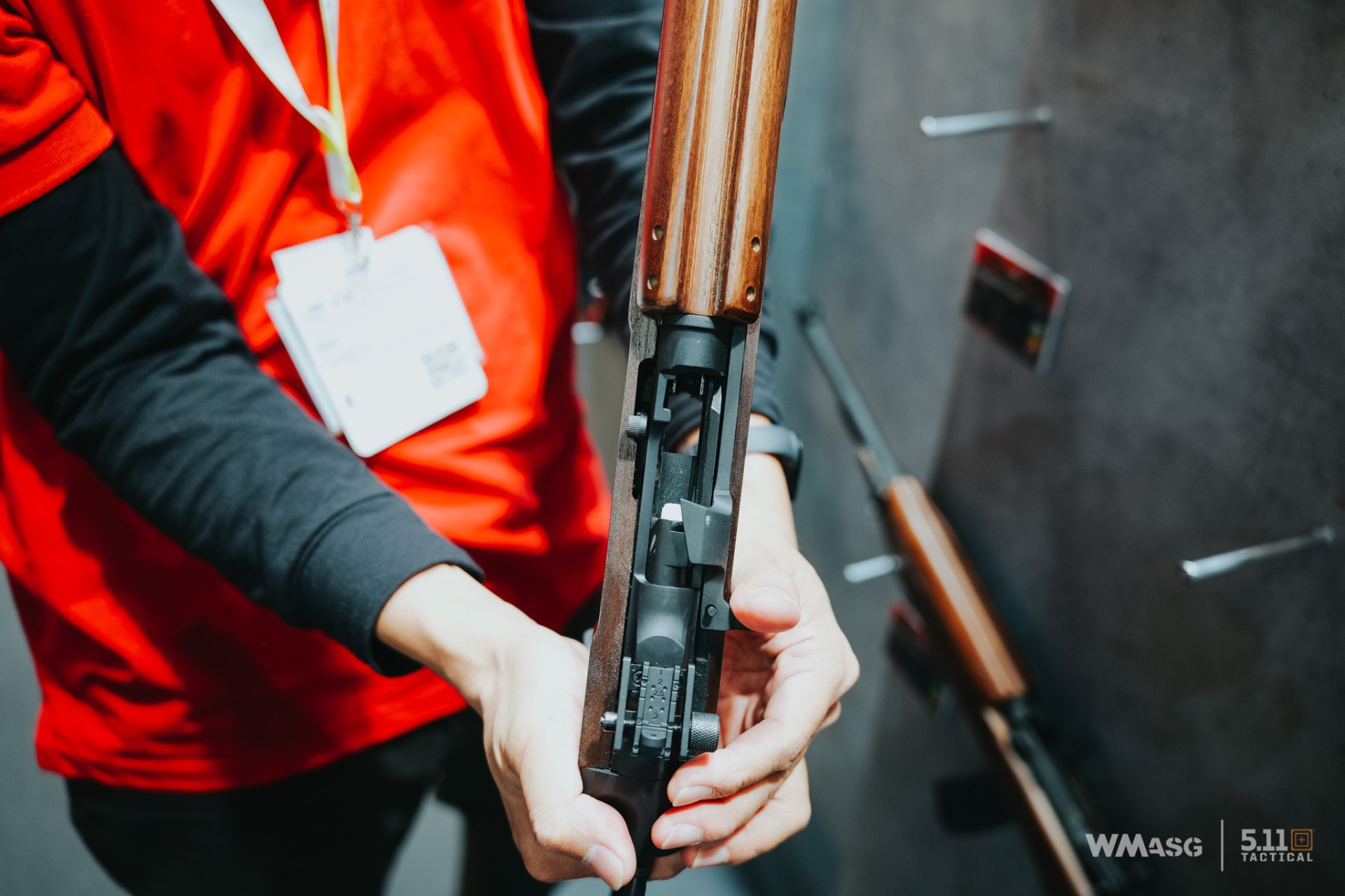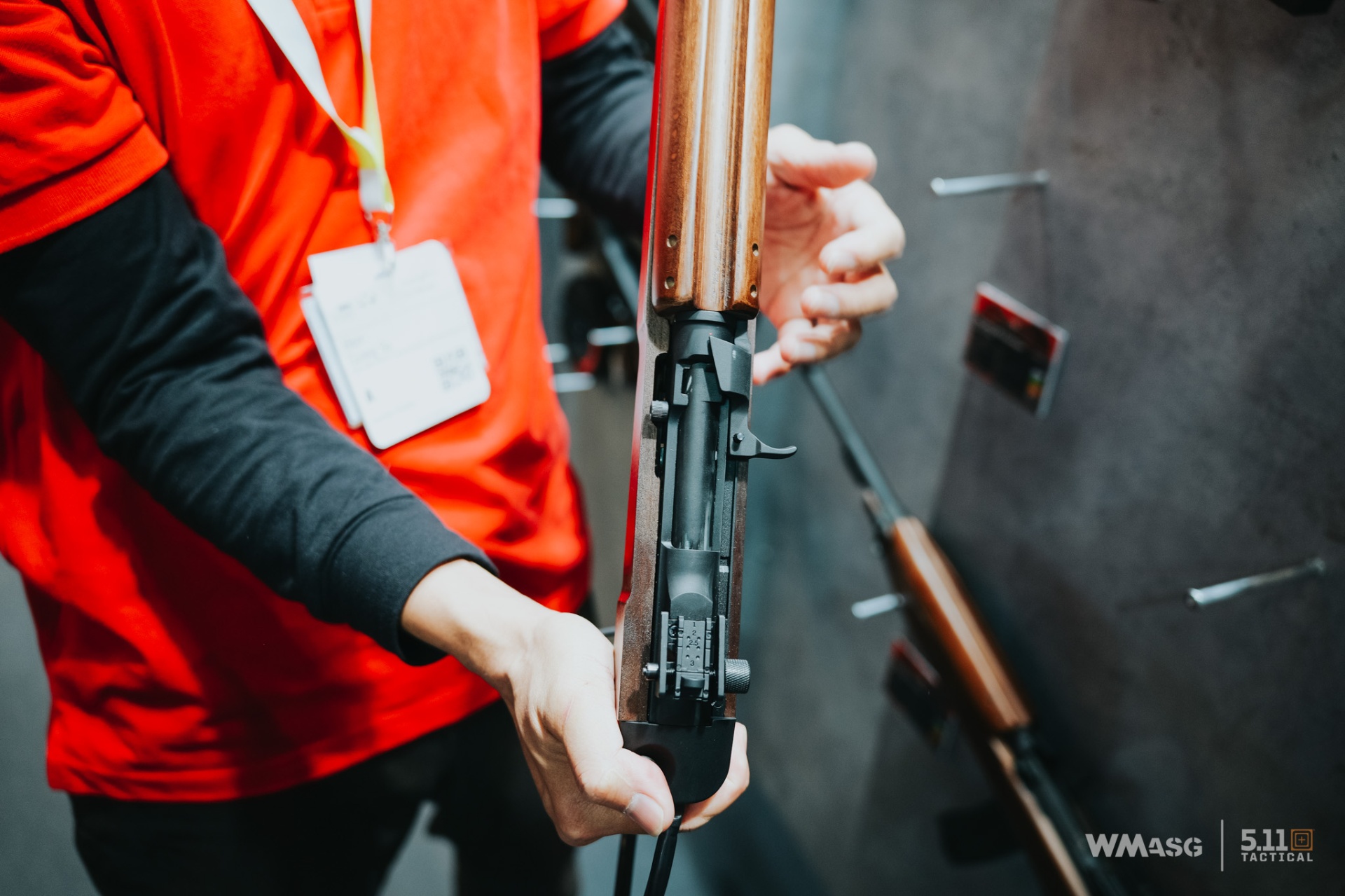 The M1 Carbine replica will receive a limited edition of the Black Mamba stock, which is a more modern approach. A RIS rail above the barrel, a stock with an integrated pistol grip and a simple folding stock is a definite departure from the familiar look.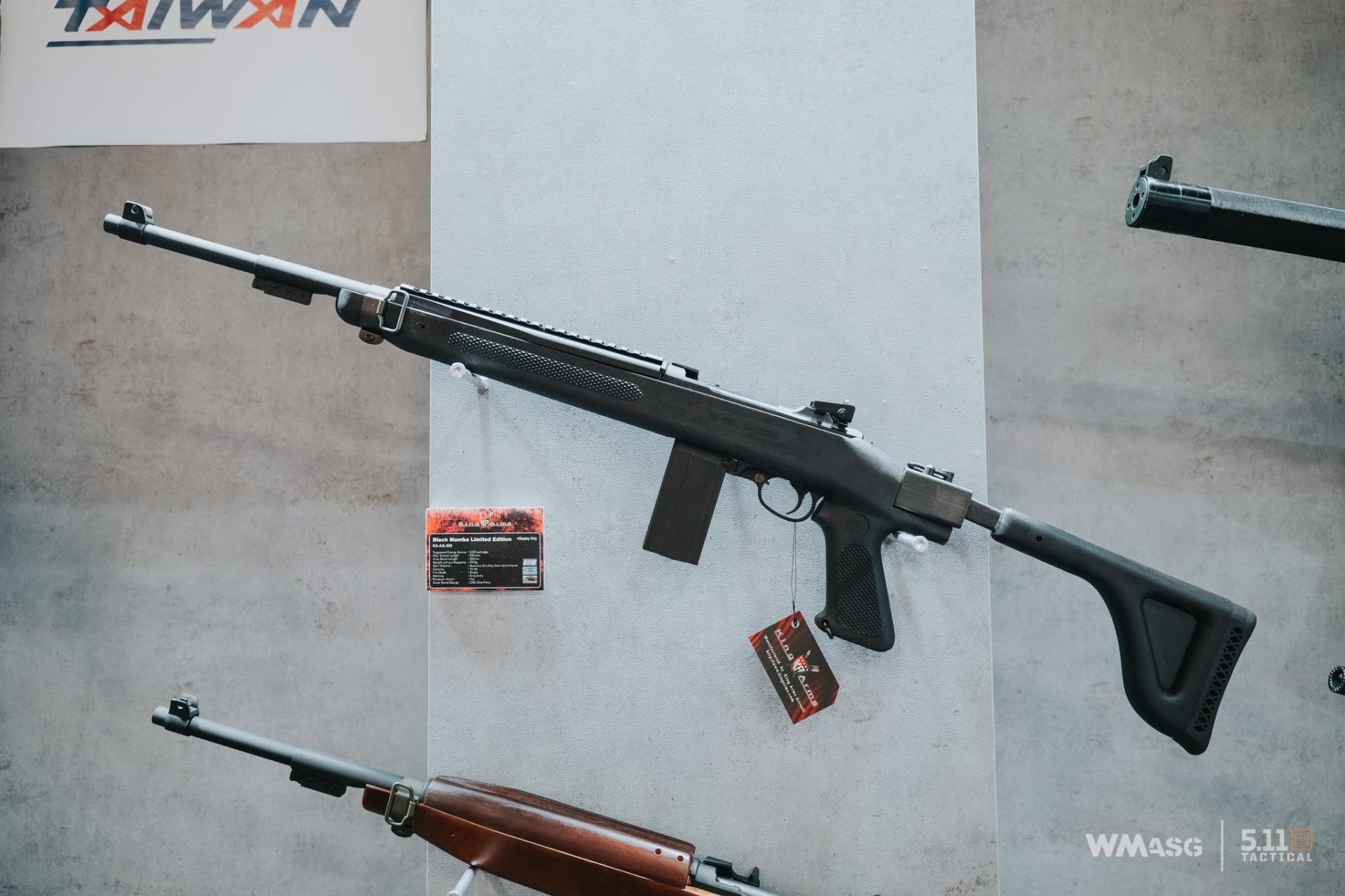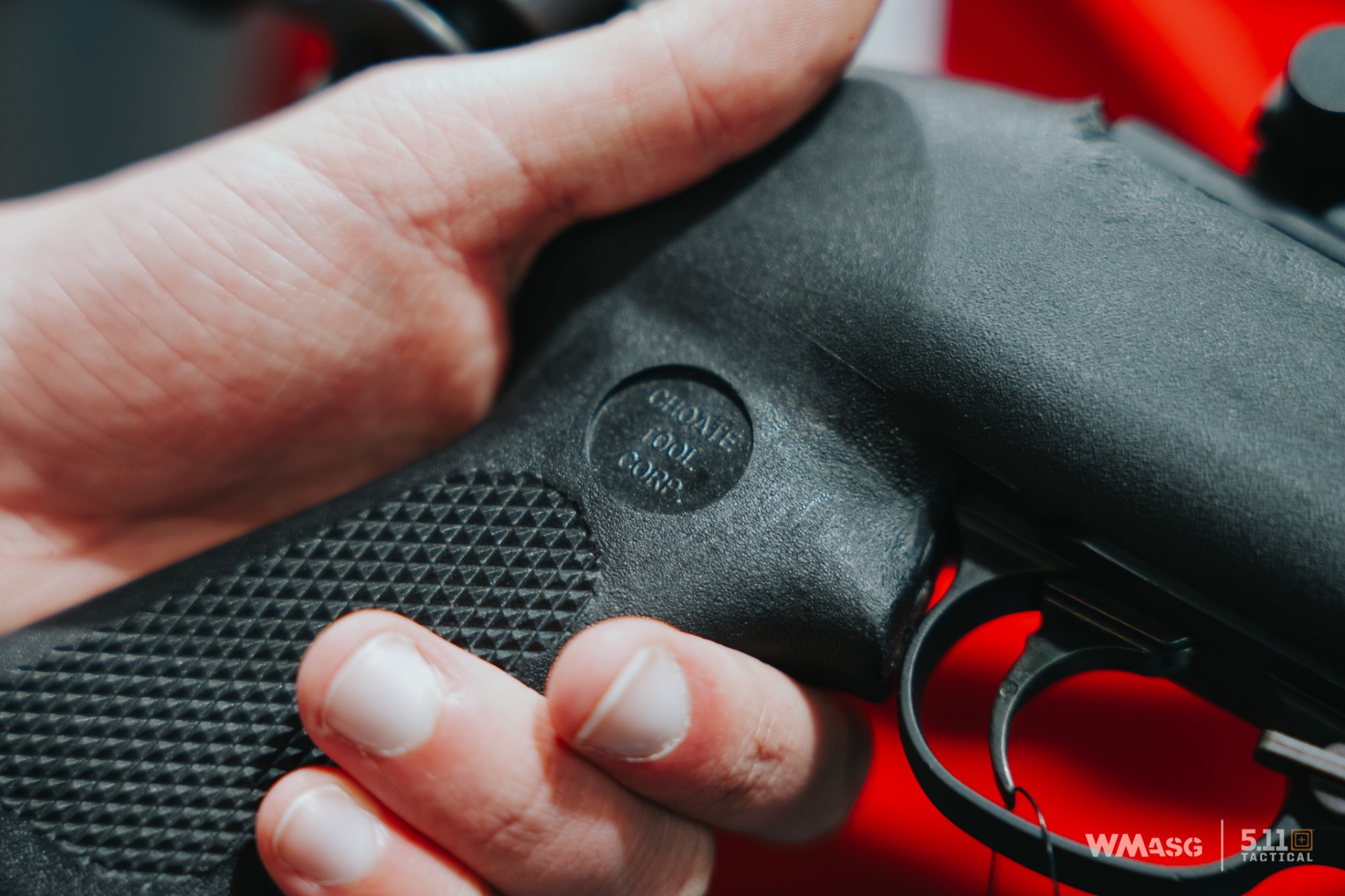 For fans of Wild West vibes and other 6-shooter designs, new additions have appeared. The SAA .45 Peacmaker models will receive new grips. For the picky, there is a whole range of models with barrels of different lengths and in different colors.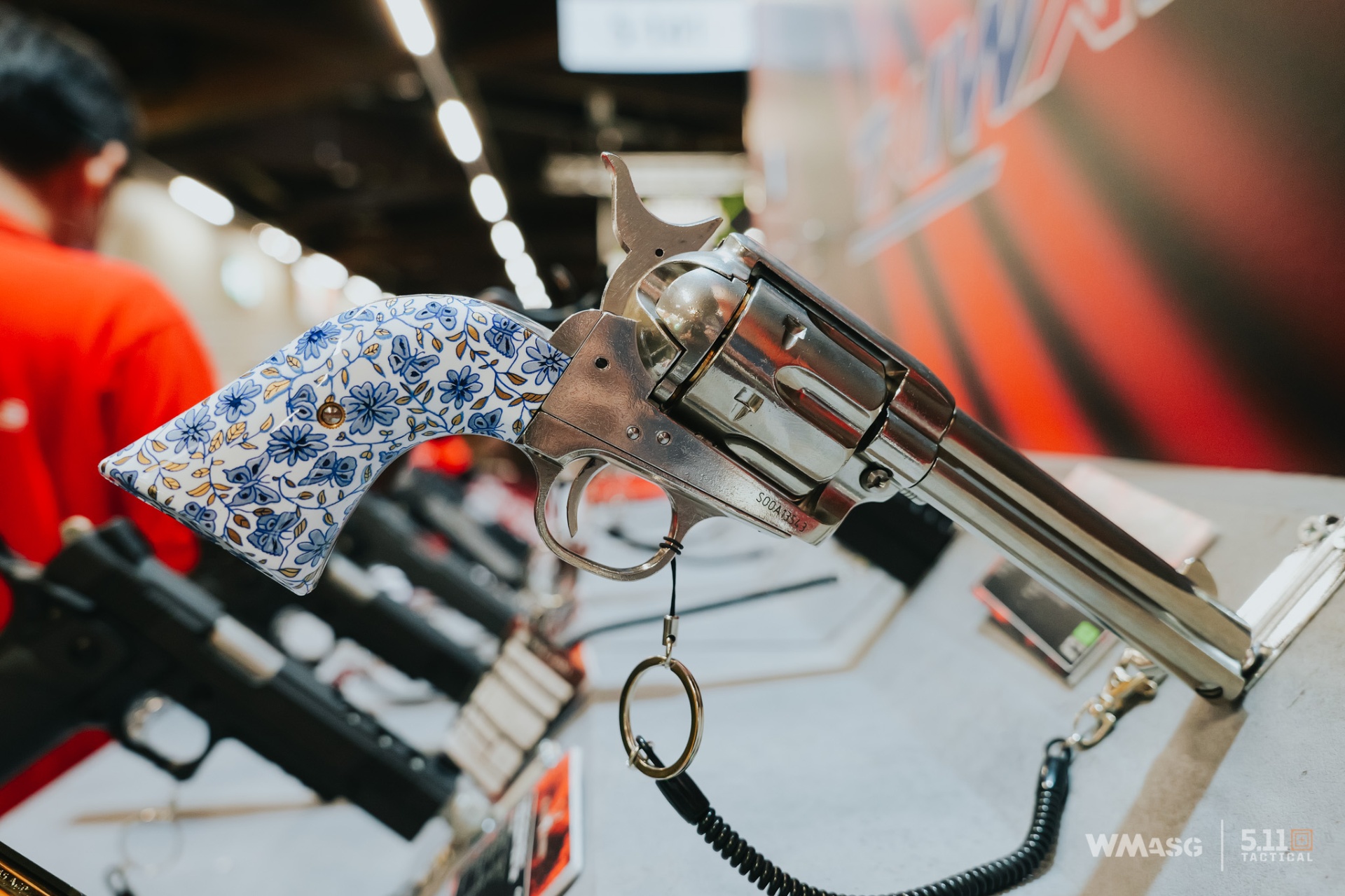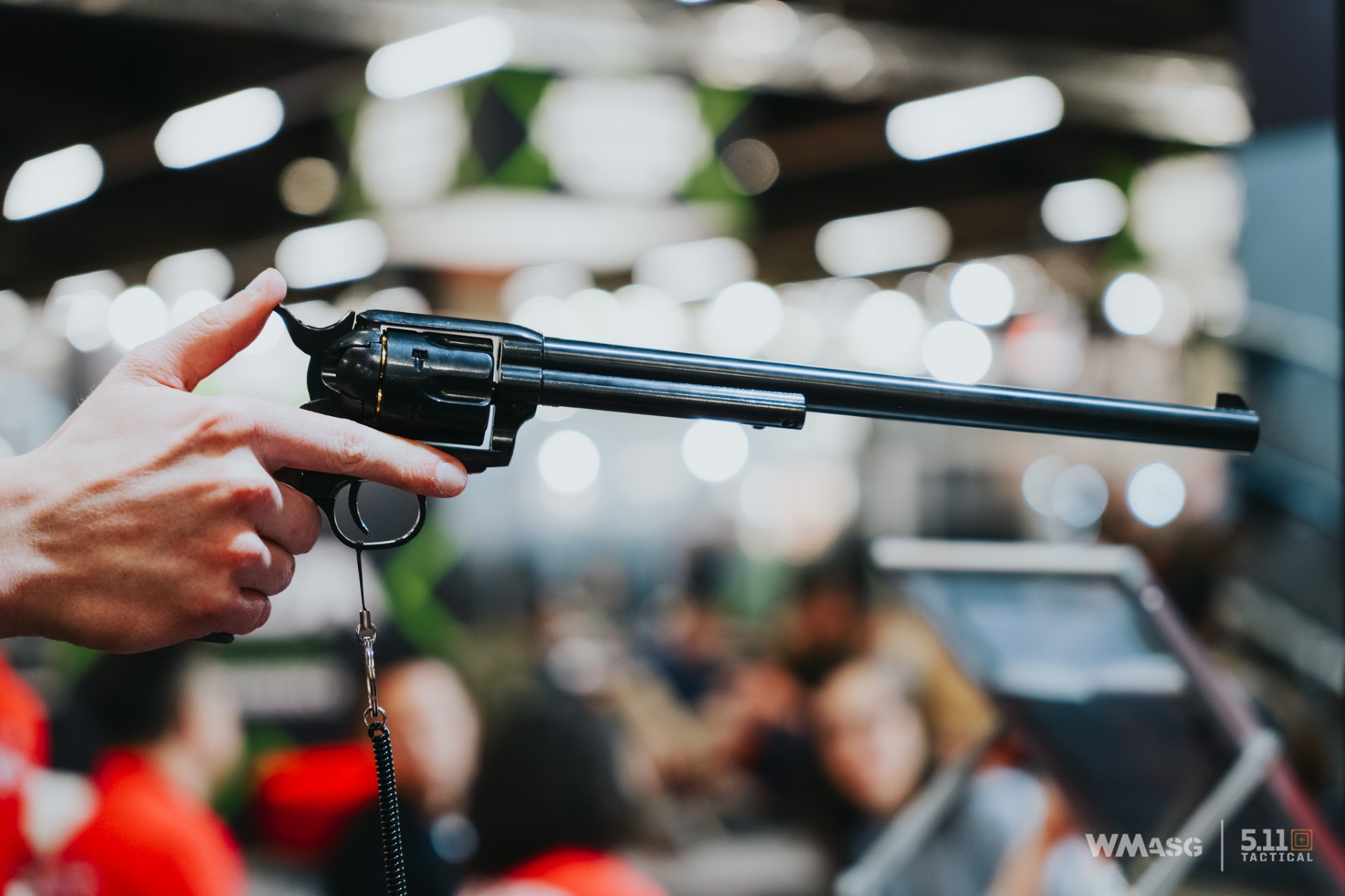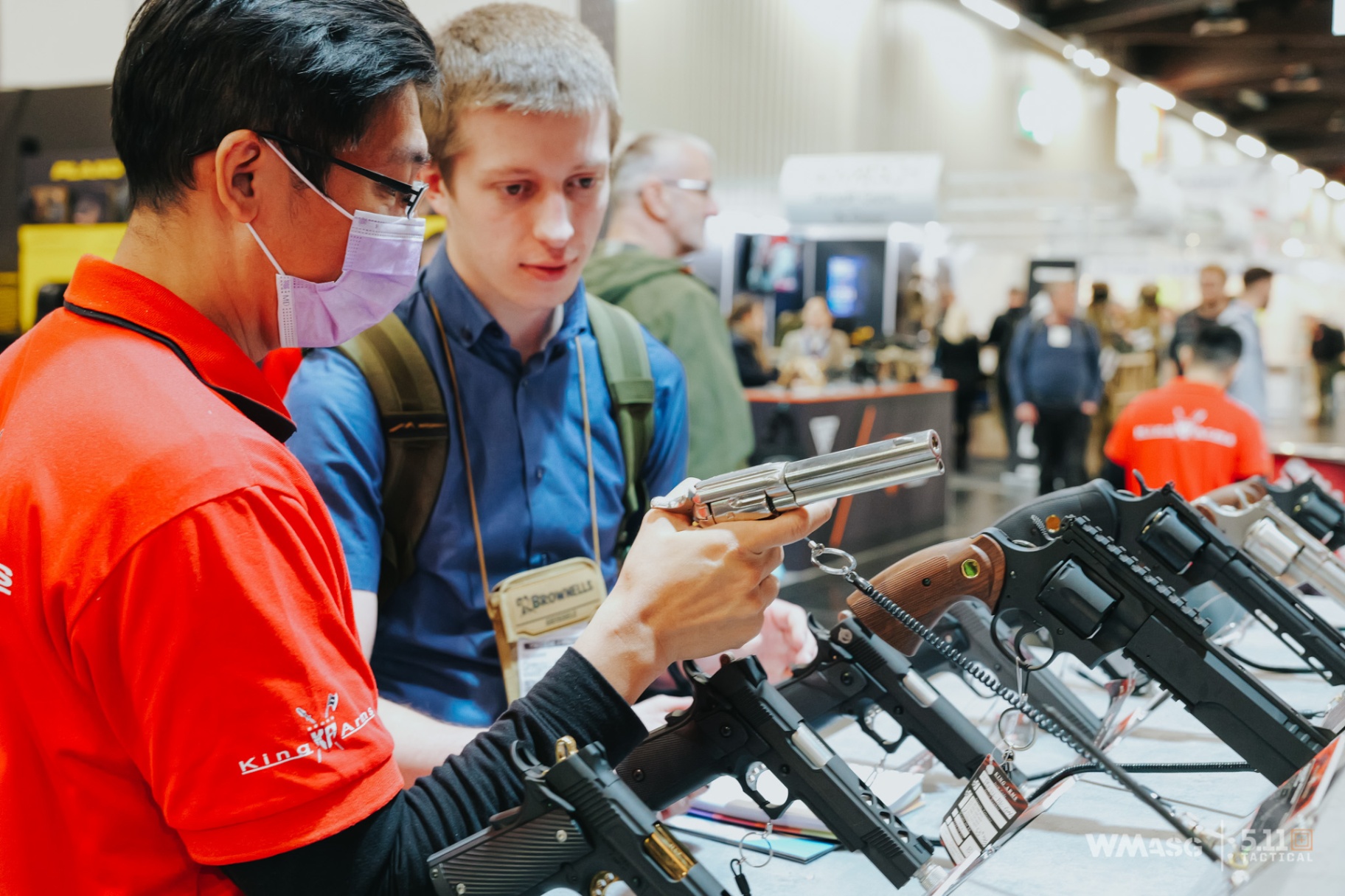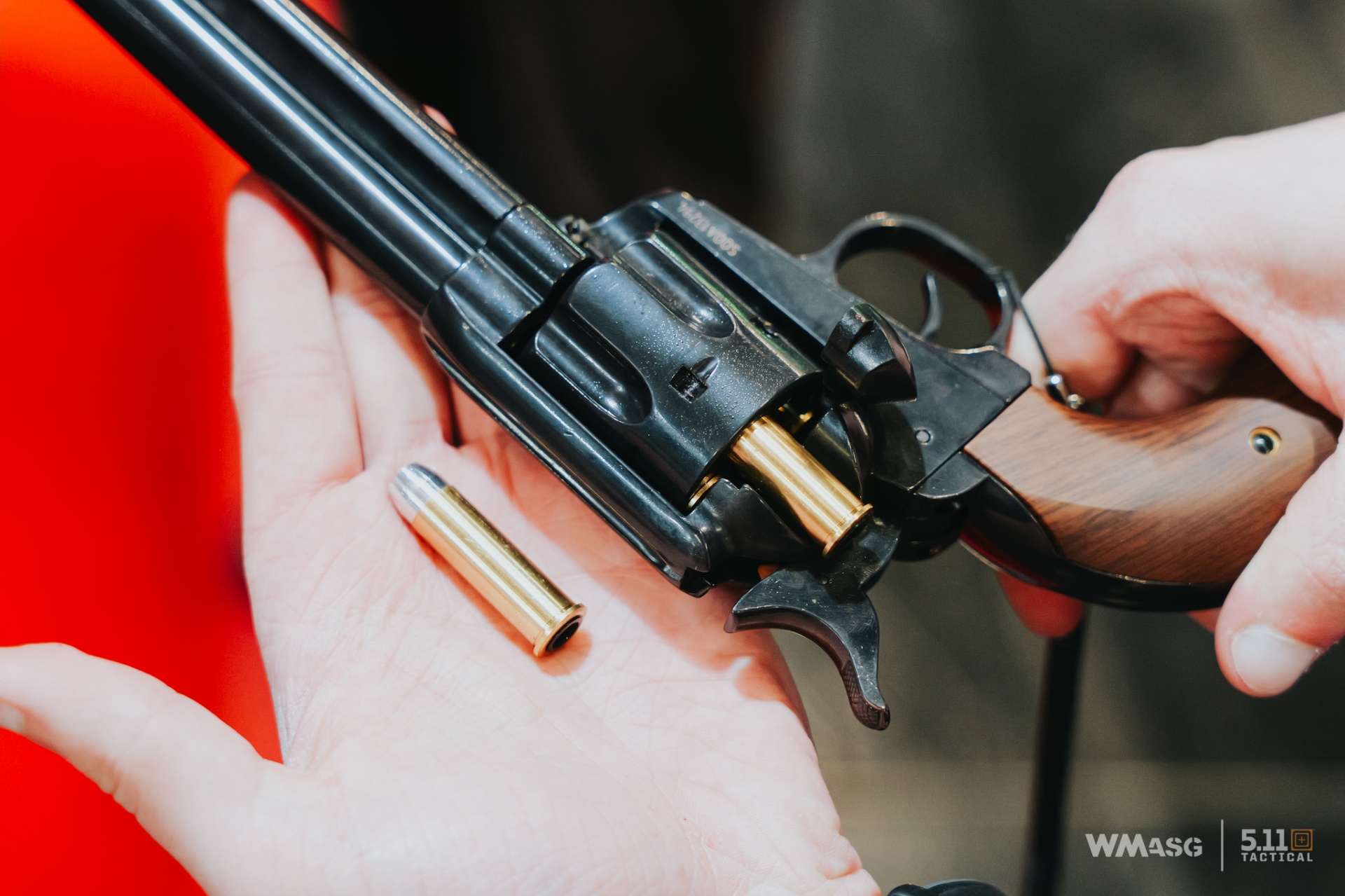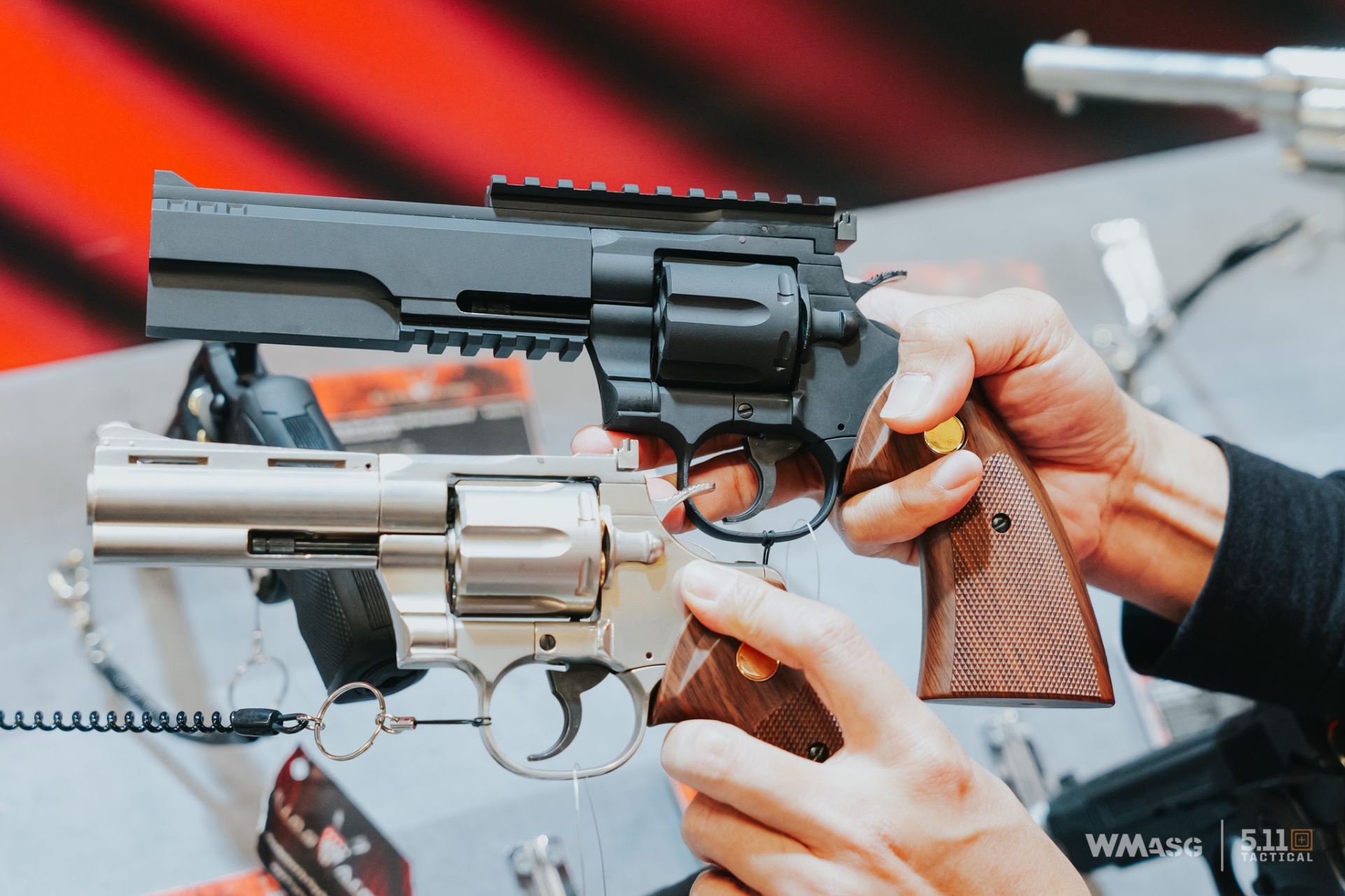 The gas-powered replicas are completed by a series of PCC Training Weapon System (TWS) replicas. Using extended Glock platform magazines, they operate with a closed bolt. Inside, one can use a standard bolt or a lighter version made of CNC machined aluminum.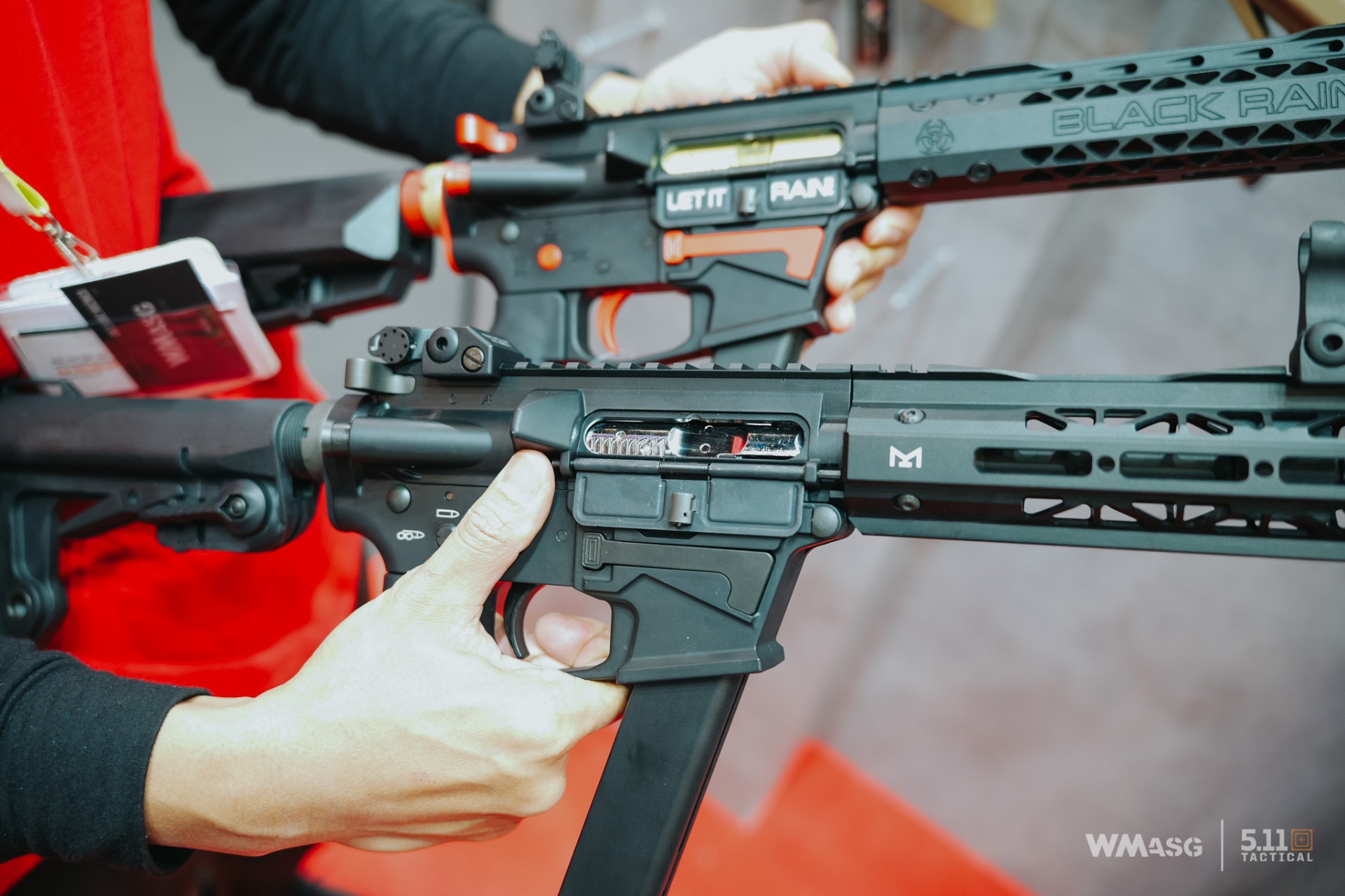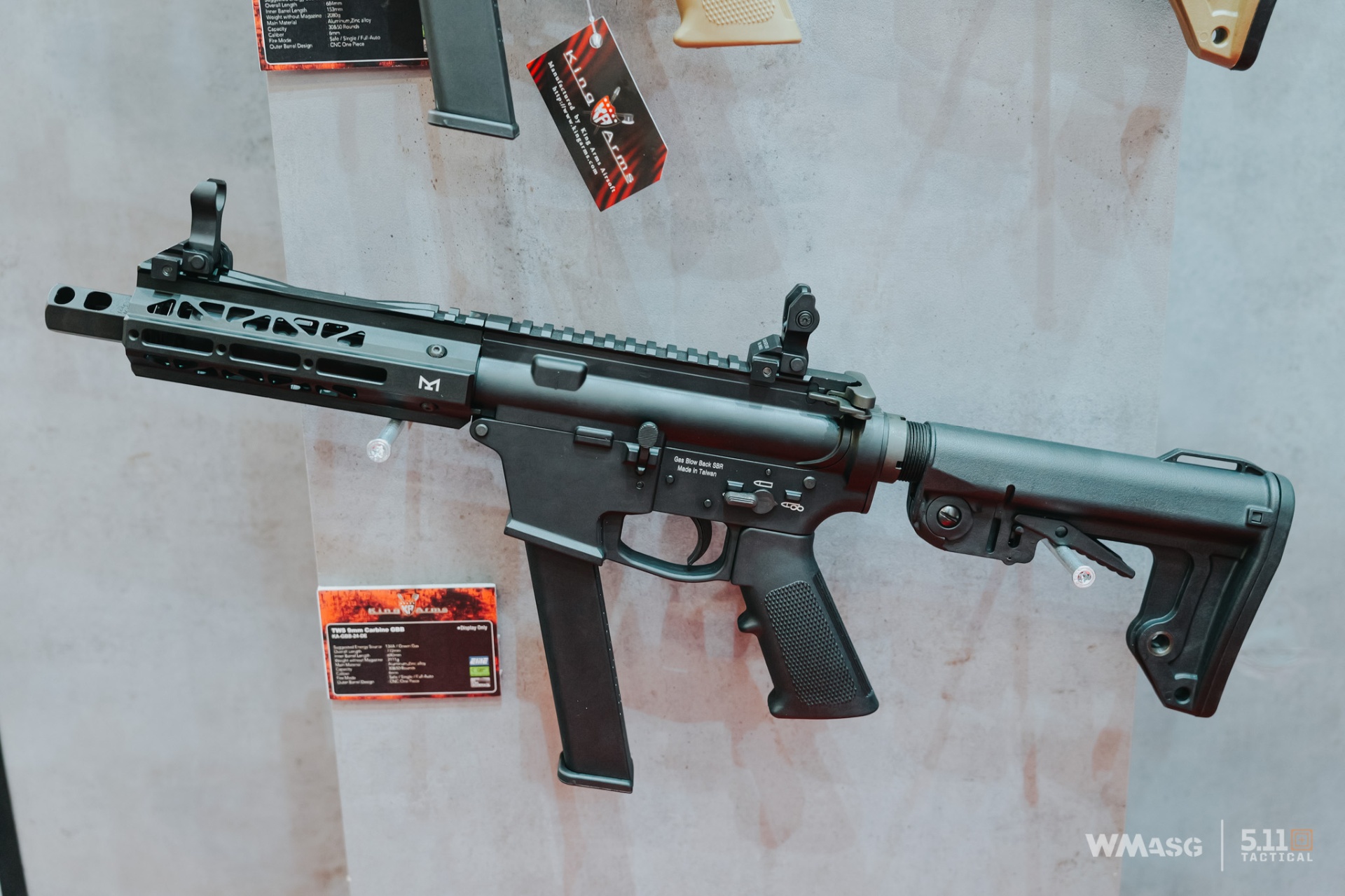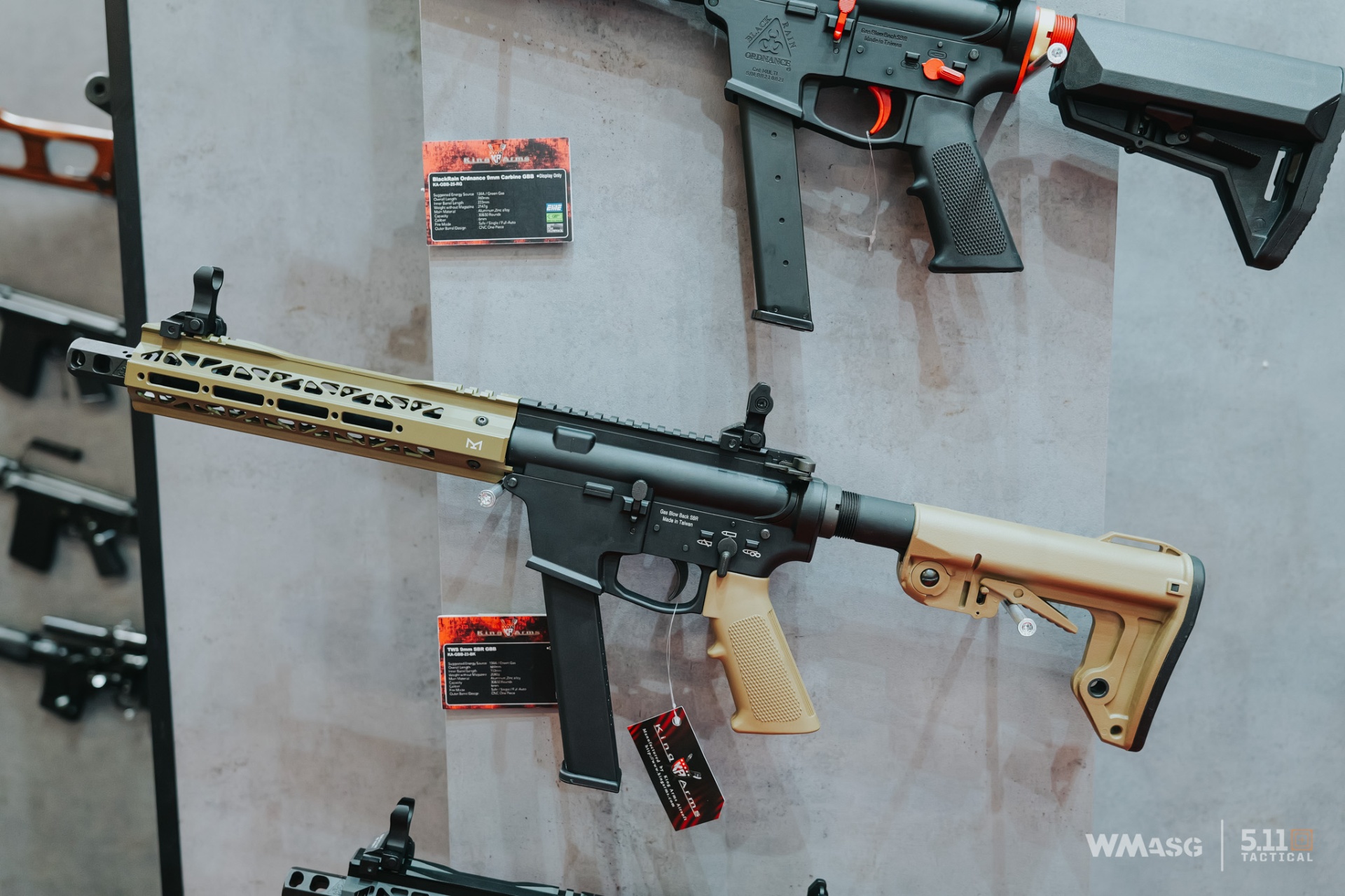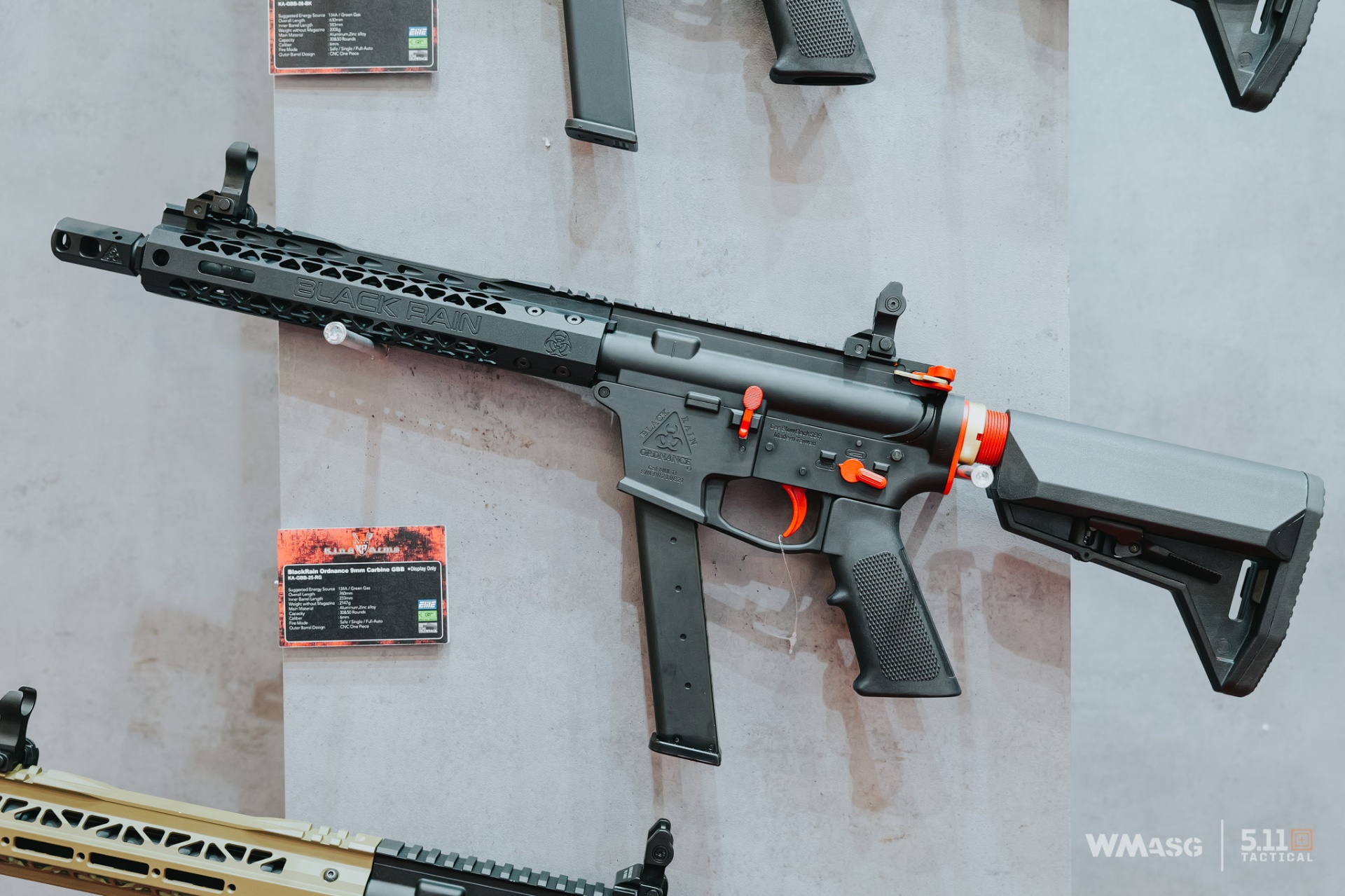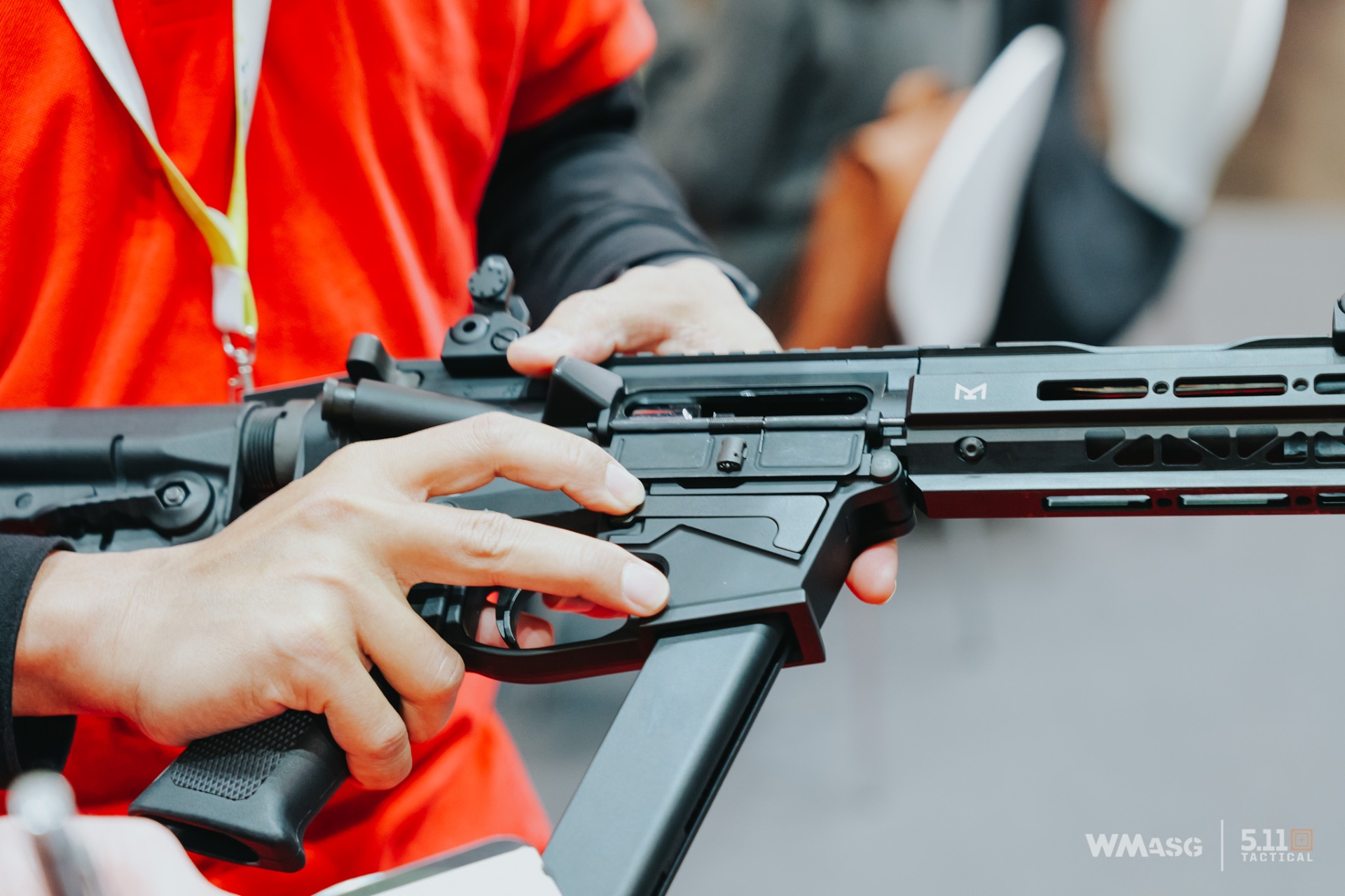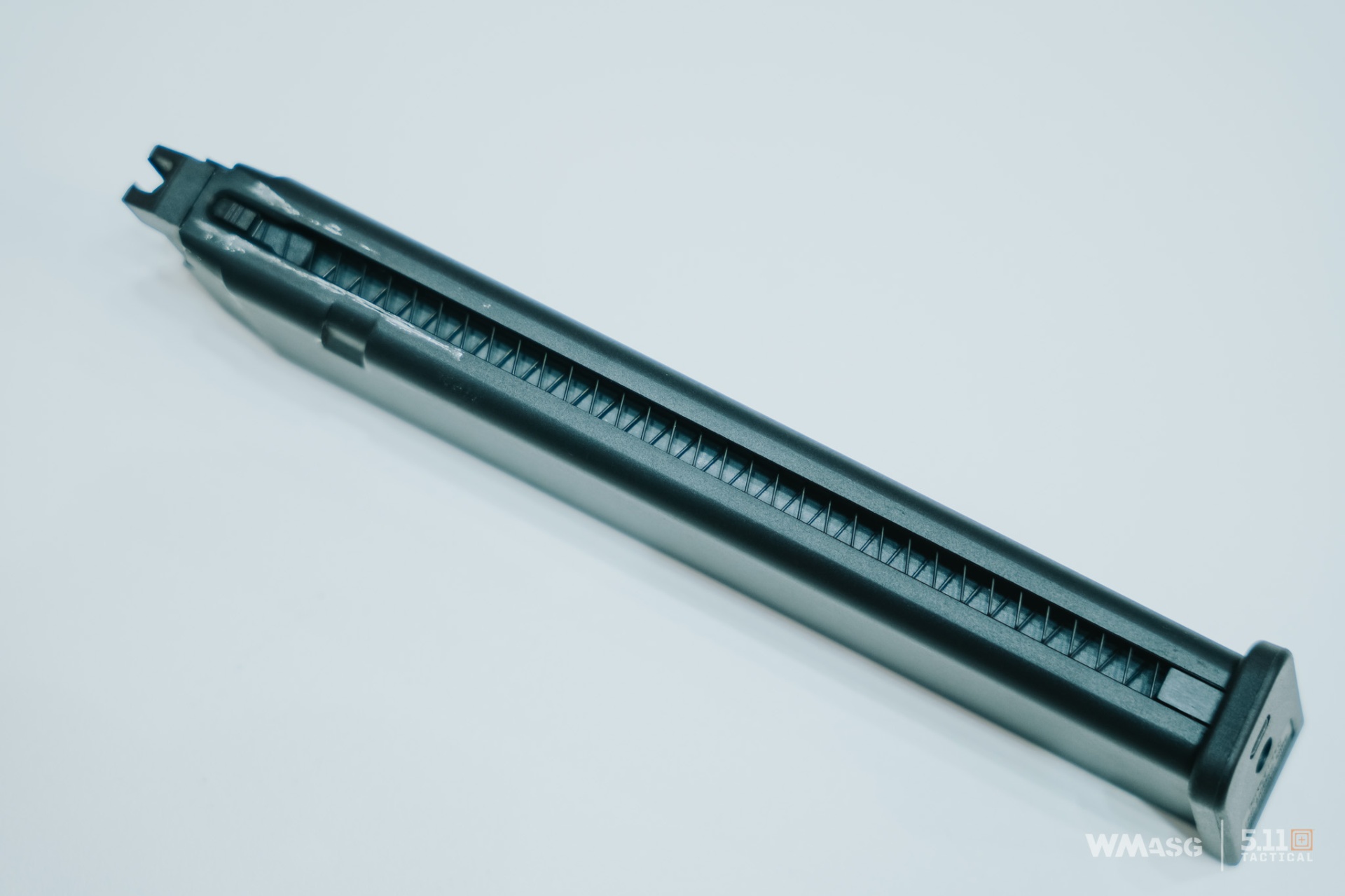 The parts of the trigger mechanism are made of steel to improve durability. From the outside, we find an M-LOK handguard in two lengths and an adjustable SLIM stock. The replica is to be compatible with Glock platform magazines by WE, Army Armament, Tokyo Marui or Vega Force Company.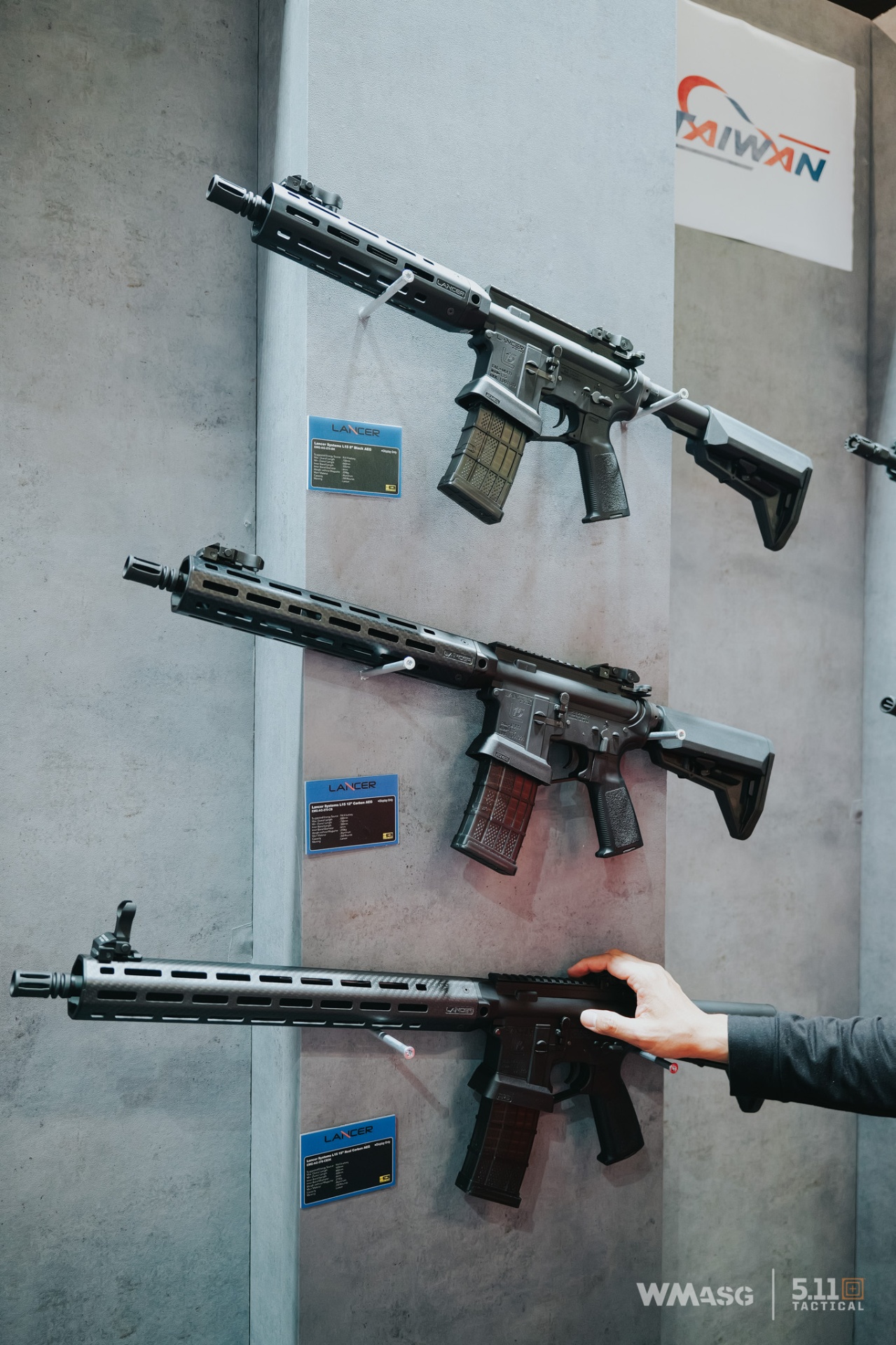 The new AEG replicas come in the guise of the Lancer-licensed series of replicas made for EMG. As one can see, these are replicas adapted to slightly faster games with enlarged magwells for faster reloading, straight stocks and a short section of the top rails for optics.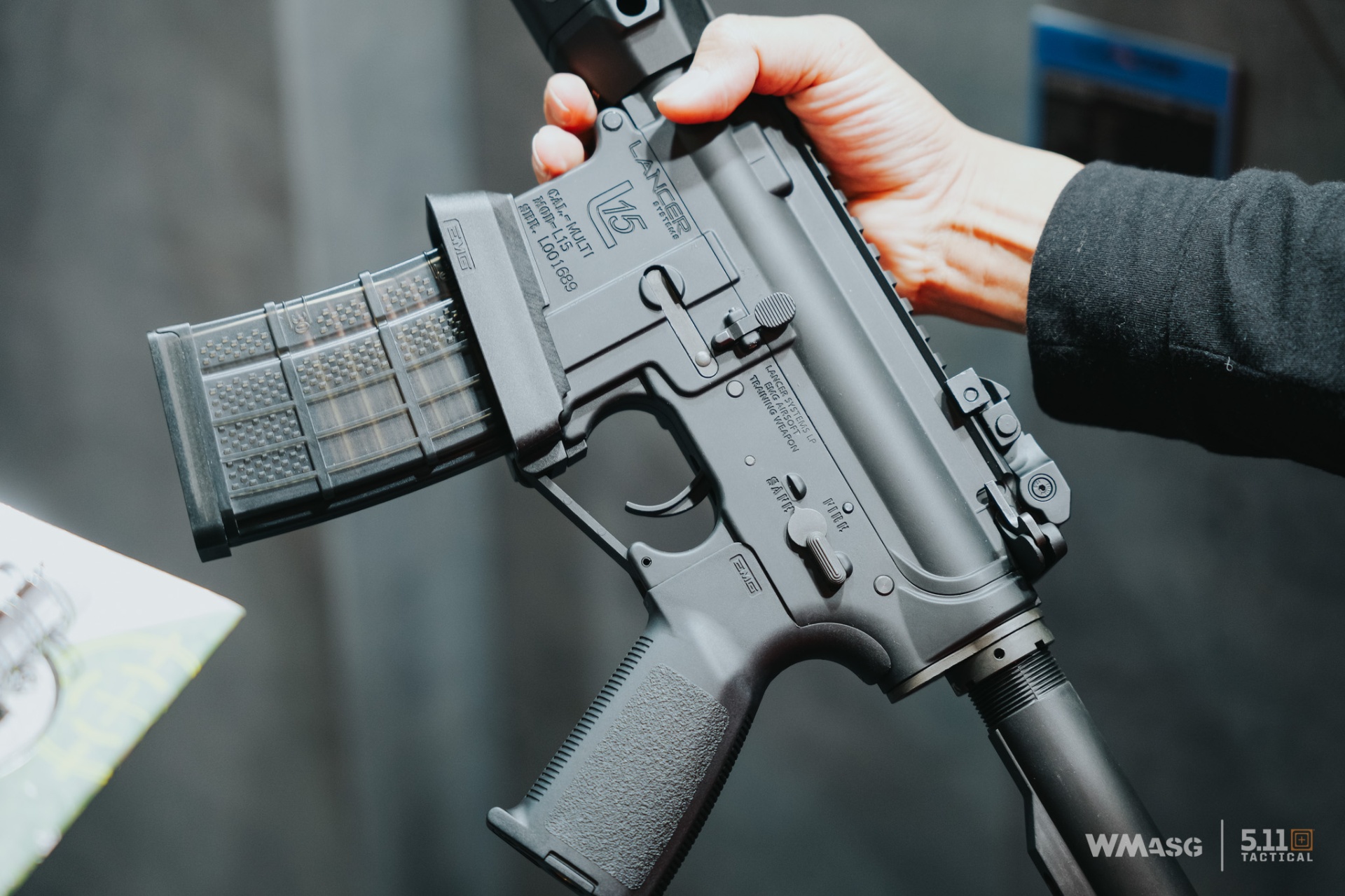 The series includes three barrel lengths (8, 12 and 15 inches) and different M-LOK handguards for each version. The shortest one has a simple aluminum handguard without any accessories, the medium version is equipped with an aluminum handguard covered with a carbon fiber pattern. The longest version of the handguard has been made entirely of carbon fiber to save weight, which will also affect the price.