Fenix, a respected manufacturer of various types of flashlights, has just launched a new version of its popular EDC product from the E35 series. The new model, marked E35R, has several changes compared to its predecessor, the E35 v3.0, which has already been discontinued.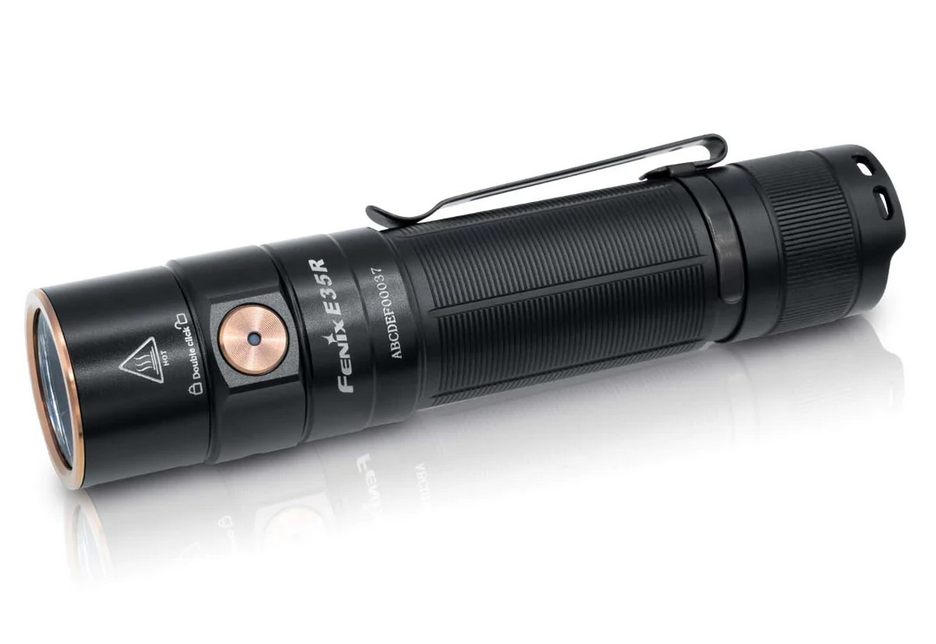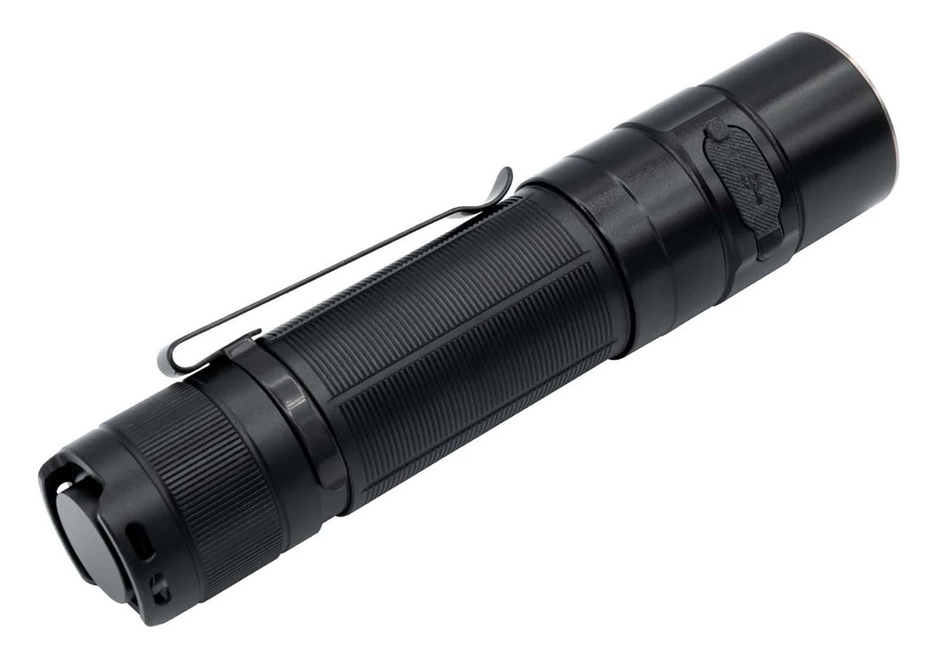 The heart of the flashlight is still the efficient Luminus SST70 emitter. The maximum luminous flux has been slightly improved and is now 3,100 lumens (an increase of 100 lumens). Its values have also been slightly modified in some other modes. The manufacturer has retained all the features of the driver and UI of the previous version of the product.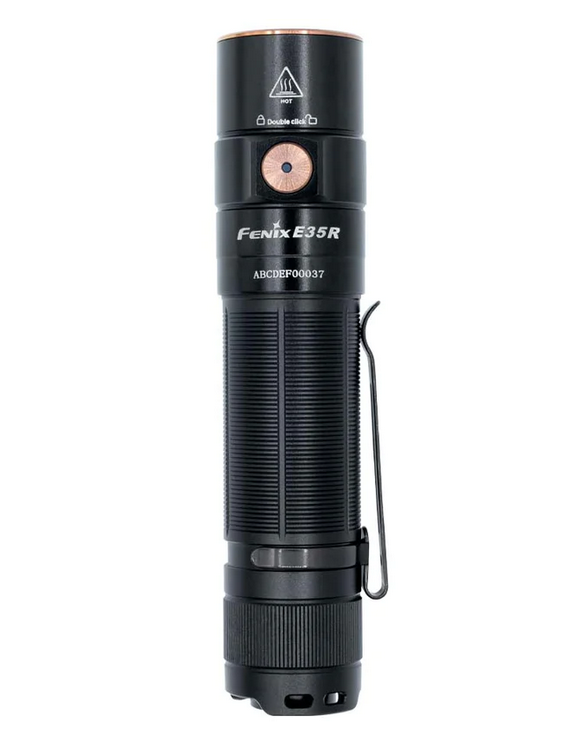 The biggest change is what has been distinguishing other Fenix flashlights with the letter "R" in their name for some time. In its housing, a place was found for the USB-C charging port, which is covered with a rubber cap. It is worth noting that in the previous version of the product, the 21700 battery was charged via a socket located directly in the power cell. The new solution in the E35R may not appeal to everyone. According to the manufacturer's assurances, the flashlight is still compliant with the demanding dust and water resistance class: IP68.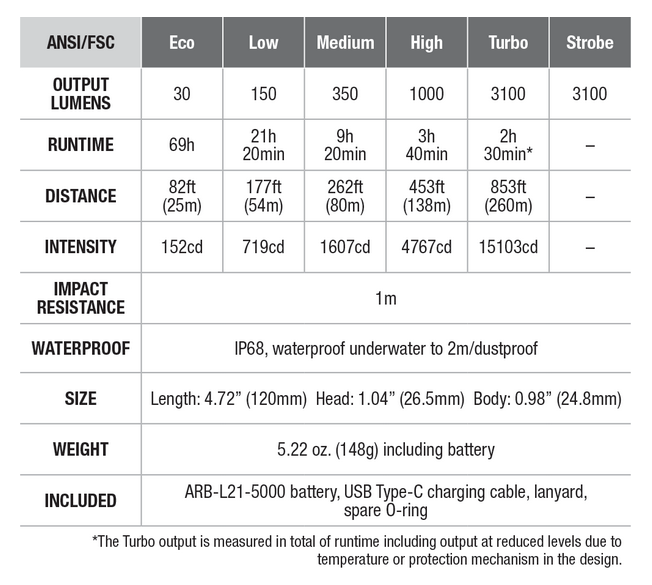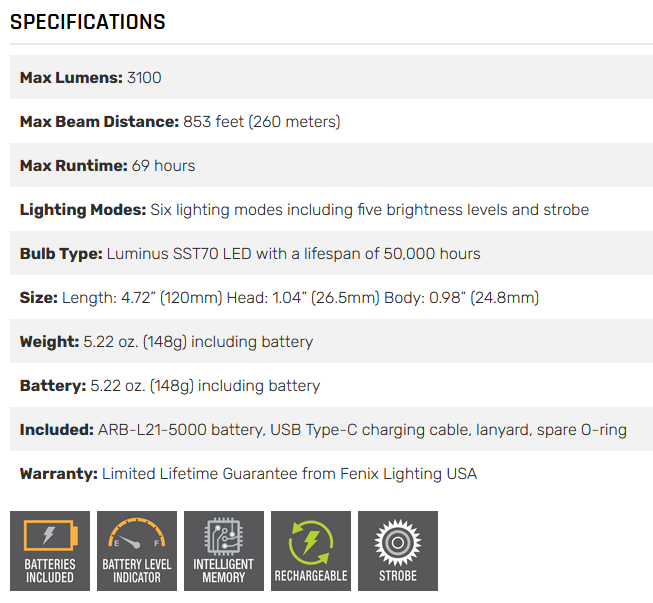 The battery charge level indicator located in the switch has gained a new function - it also informs about the ongoing or completed charging process. The last significant change is the use of a magnet in the back of the flashlight, which allows it to be attached to metal surfaces.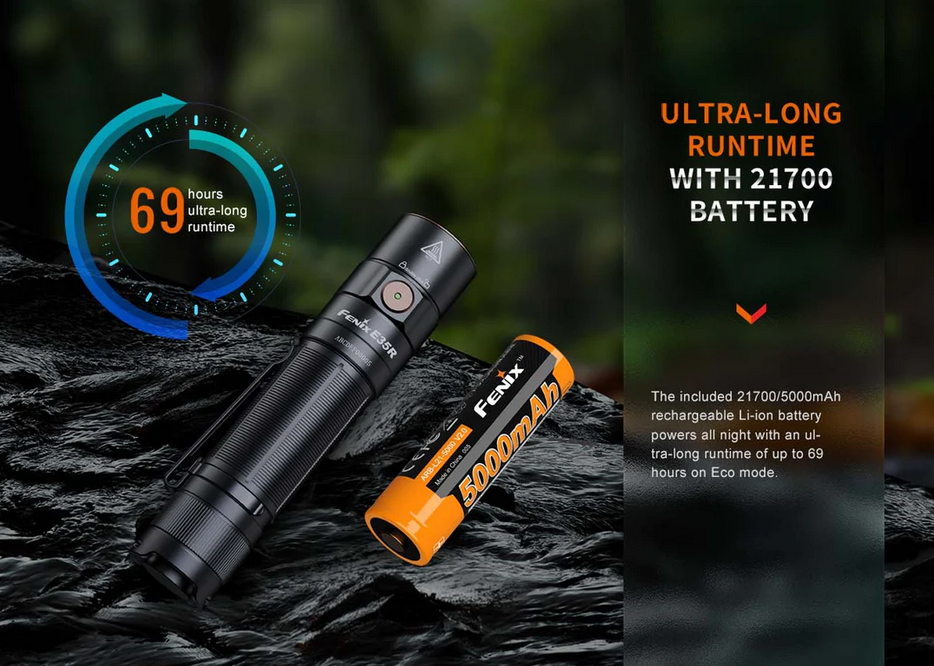 The suggested price of the Fenix E35R flashlight is about $80.
Photos: Fenixlighting