A new, compact tactical flashlight by Fenix, designed for use with handguns, is now available for purchase.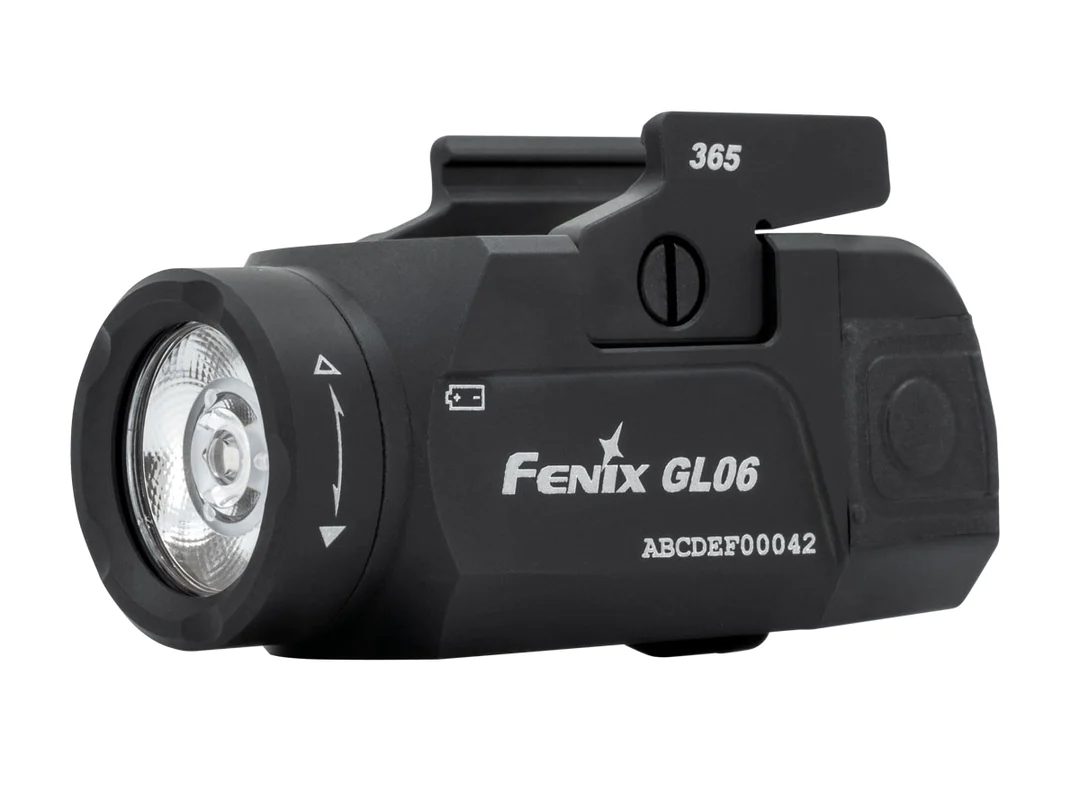 The basic version of the product, the GL06, is made of durable A6061-T6 aluminum, equipped with a QD mount with two adapters that are compatible with with full-size Glock pistols and Picatinny (MIL-STD-1913) mounting rails. It is also possible to use the lighting with selected models of compact pistols with a barrel length of 4" or longer: Glock 36, Sig Sauer P229 and Springfield XDs.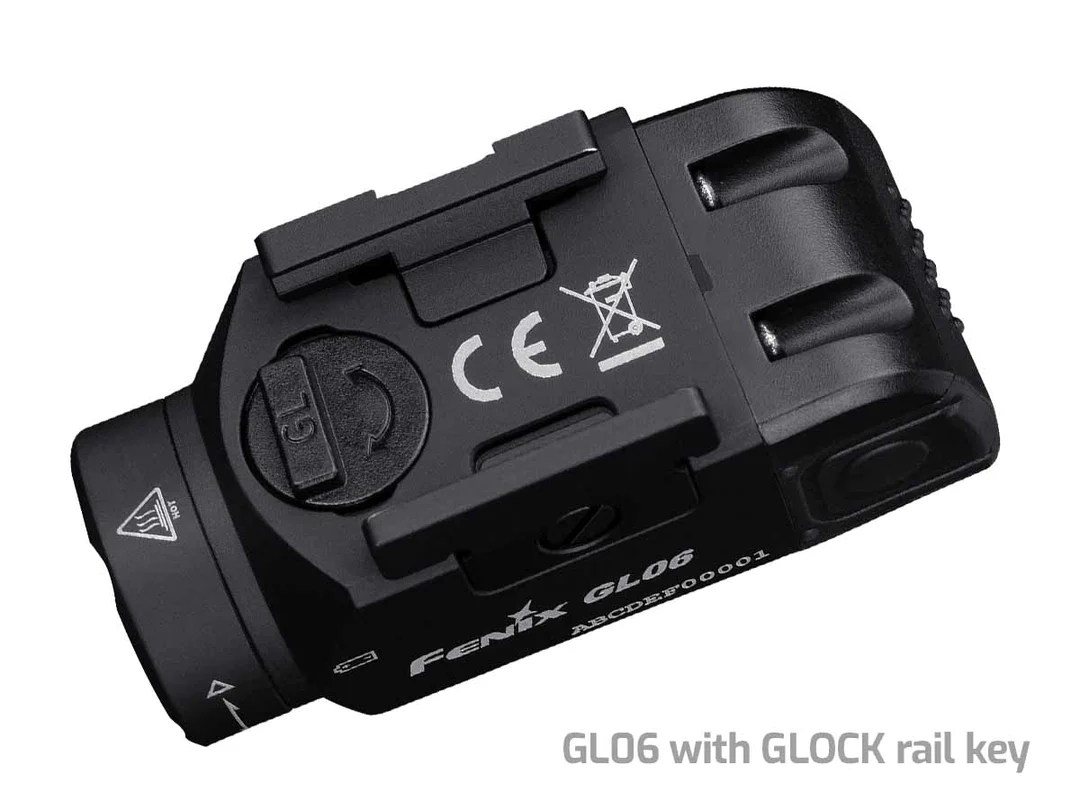 The GL06-365 version allows mounting it on Sig Sauer pistols: P365, P365X, P365-380, P365XL, P365 SAS or other weapons, which uses an identical mounting rail system. It is worth noting that the P365 XMACRO model requires the standard version of the GL06 flashlight with a Picatinny mount.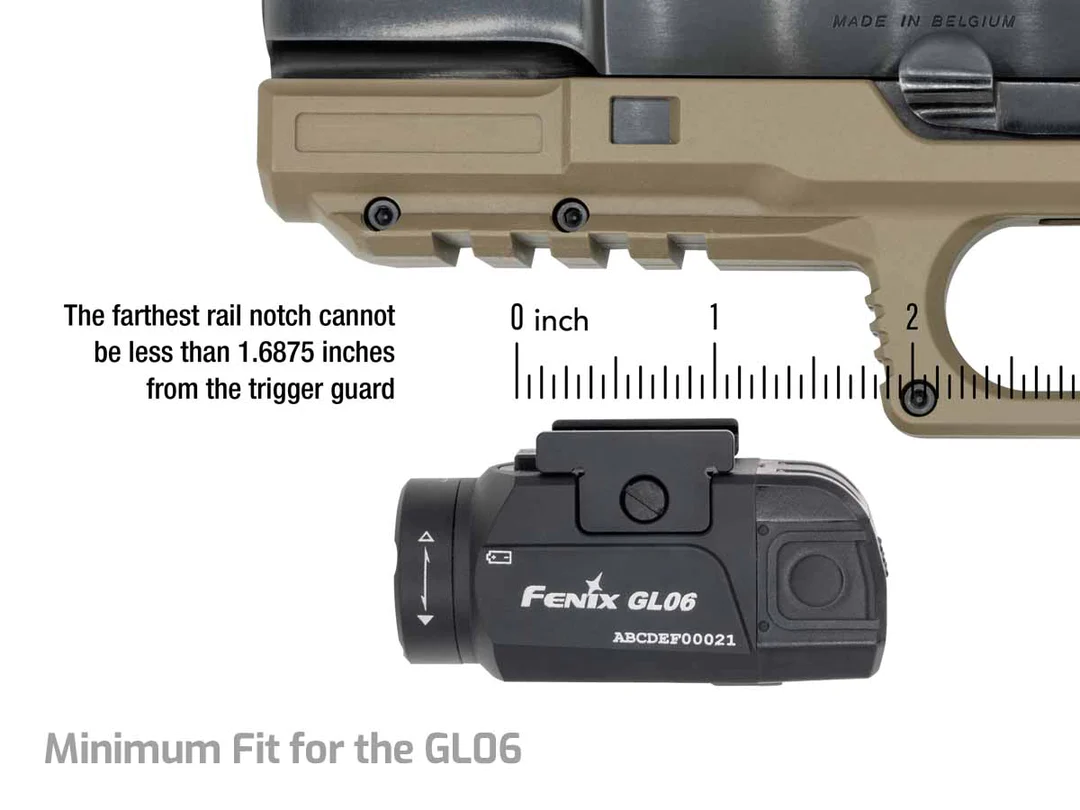 The small GL06 (GL06-365) flashlight is 61 mm long, 28 mm wide, 32 mm (35 mm) high and weighs 69 grams. It is powered by a single, rechargeable 16340 battery with a built-in Micro-USB socket. A CR123A lithium battery can be used as an alternative, but this limits the lighting properties of the product. Its working time reaches 50 minutes using the 16340 battery or up to 90 minutes using the CR123A battery.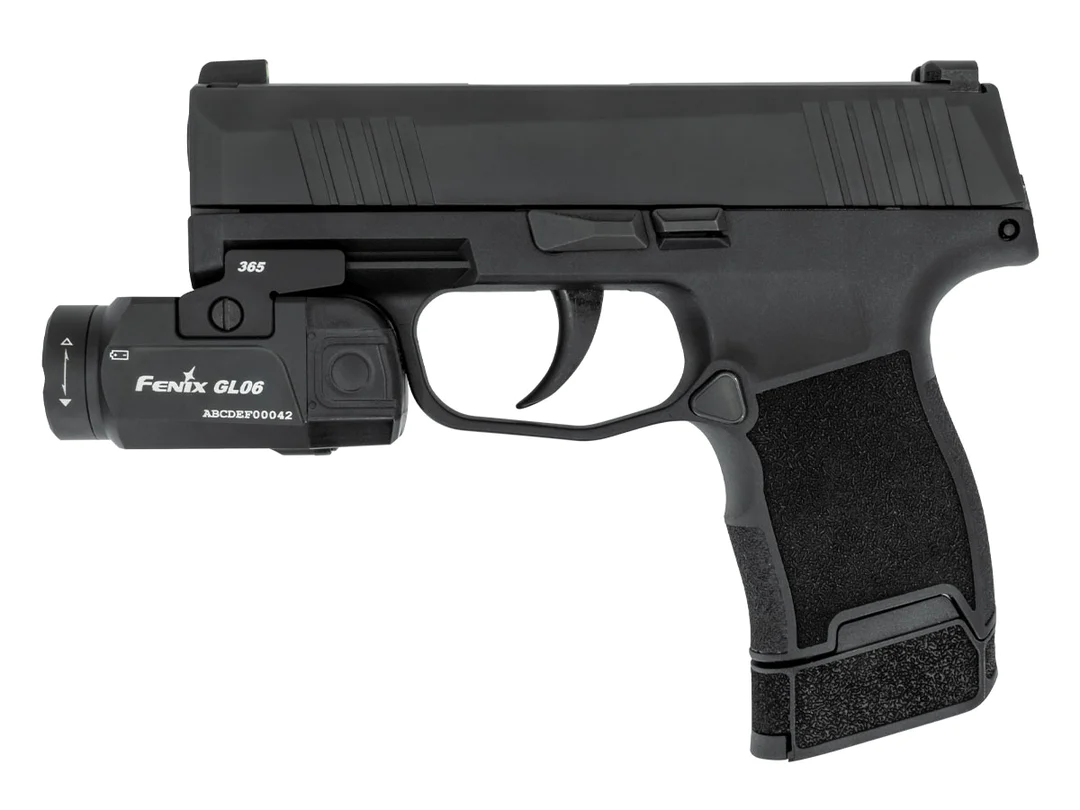 The heart of the flashlight is the CREE XP-L LED emitter which, when using the included battery, allows to obtain a maximum luminous flux of 600 lumens (400 lumens for the CR123A battery) and luminous intensity reaching 4880 candelas, which translates into a maximum range of about 140 meters. The user is also given a strobe mode.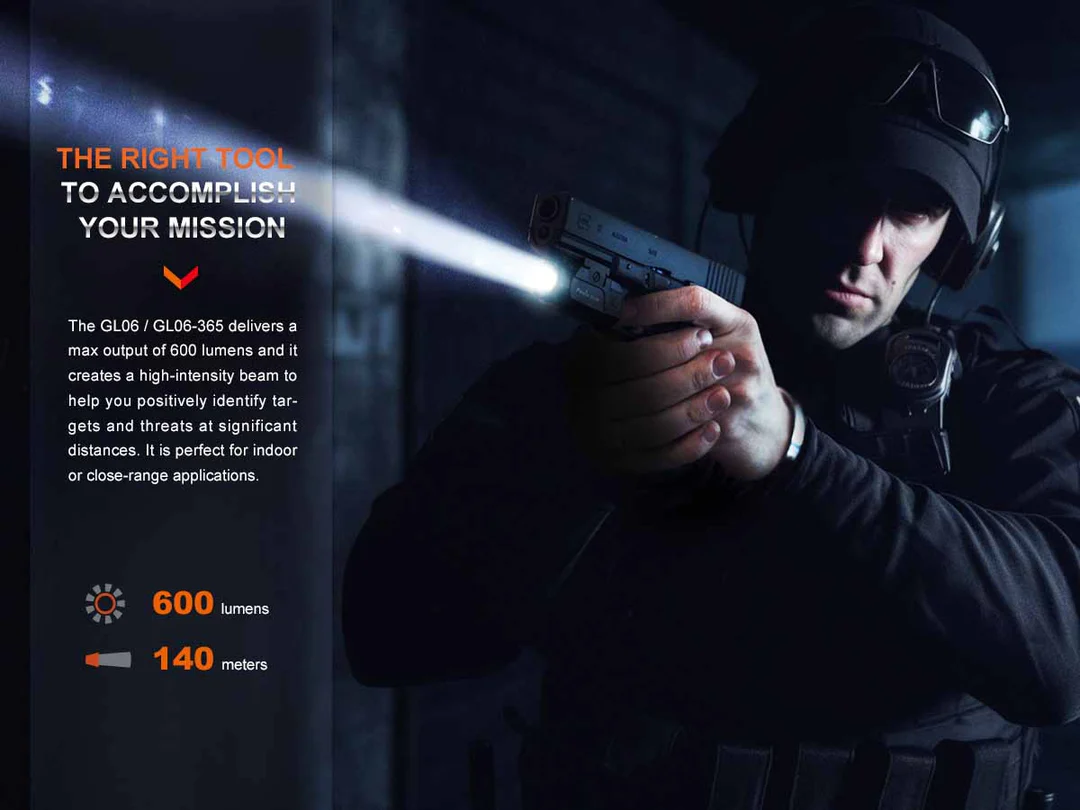 The GL06 and the GL06-365 are resistant to a fall from a height of 1 meter and comply with the high IPX7 water resistance class. The current price for a product with a limited lifetime warranty is $84.95.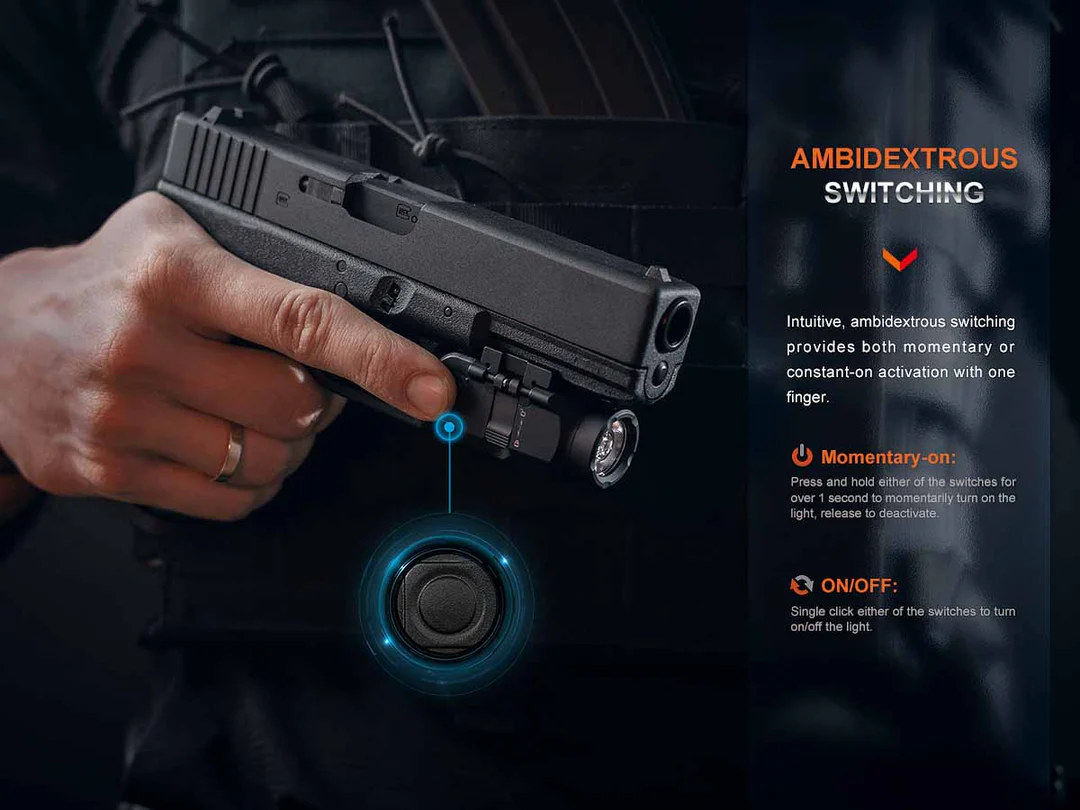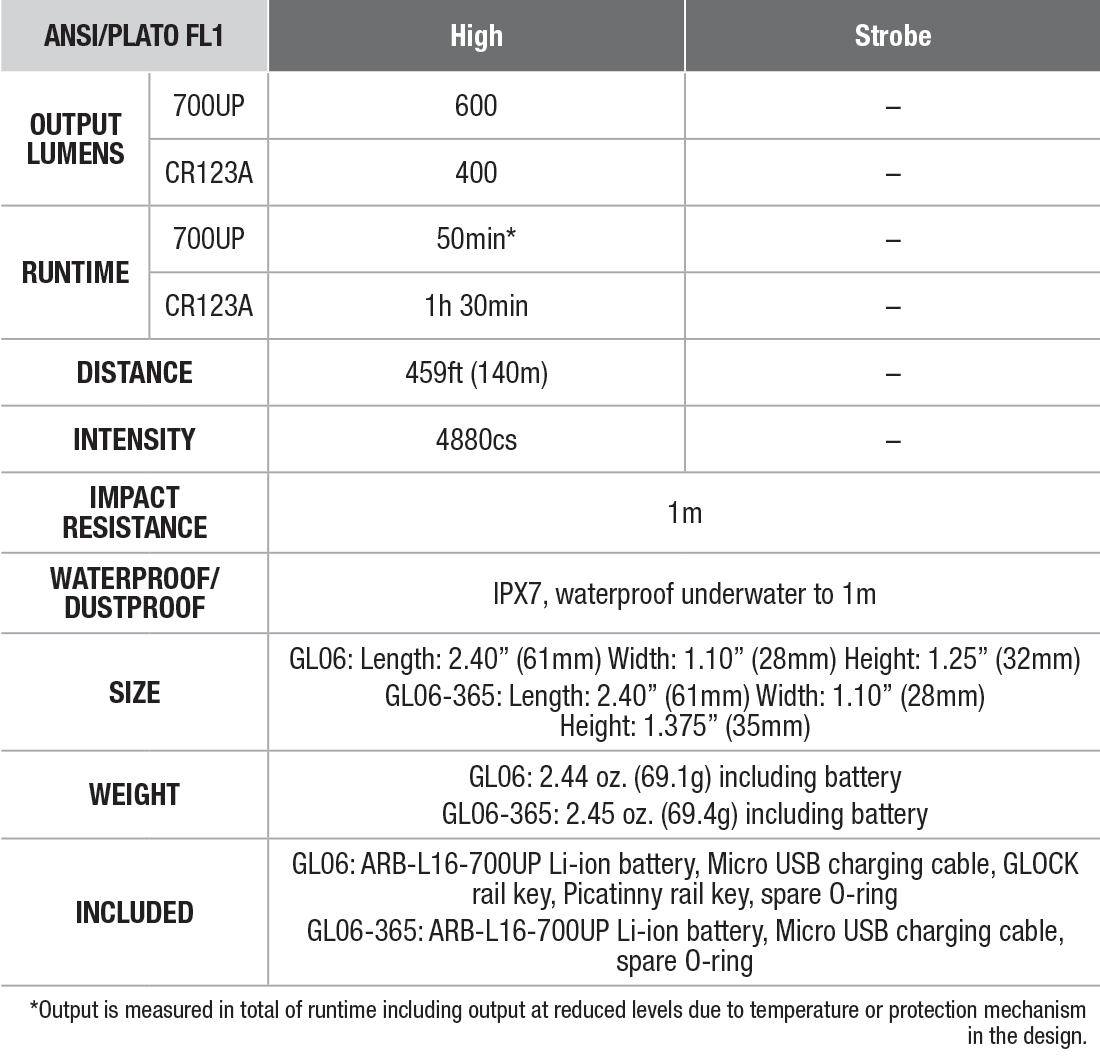 Source: Fenixlight