The Sightmark brand, owned by Sellmark Corporation from Texas, offers a new, compact thermal sight: the Sightmark Wraith Mini 2-16x35.
Made from durable aluminum, the device measures 169x77x74 mm and weighs 547 grams with two CR123A batteries and Picatinny mount. The housing also has a USB interface that allows to connect an external 5V power source. The operational time of the sight using disposable batteries varies depending on the mode used: the standard mode it is about 4.4 hours, however, when recording videos it can be reduced to 3.5 hours.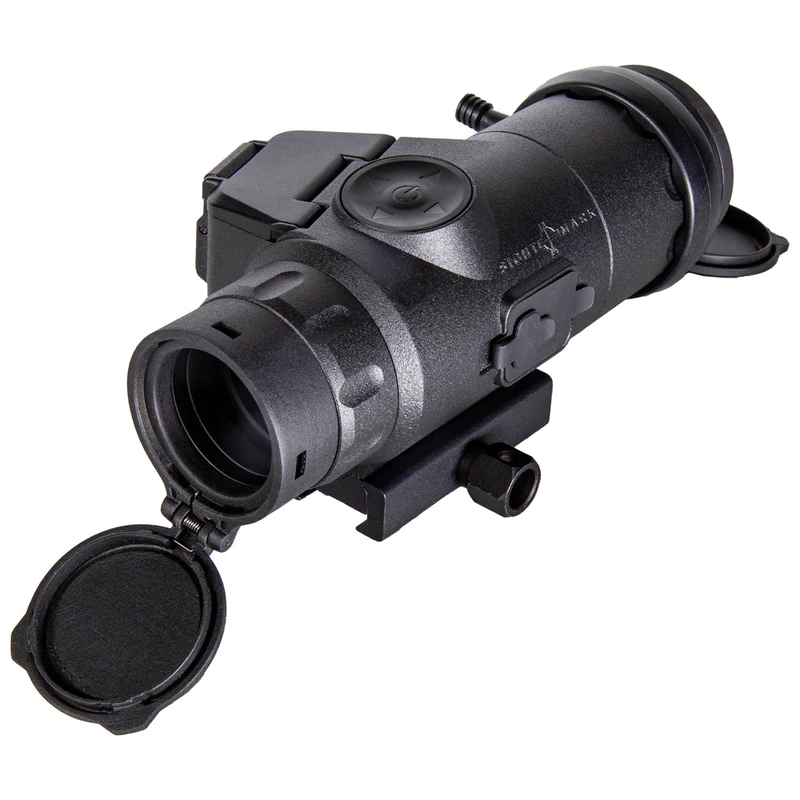 While in the case of the Wraith 4K Mini night vision equivalent, which has the same design, the manufacturer specifies the IPX6 water resistance standard, resistance to a fall from a height of 90 cm and compatibility with weapons up to .308 Winchester caliber , in the case of the Wraith Mini thermal imaging model, the information provided is sparse and only specifies the ability to work in the temperature ranging from -20°C to 50°C.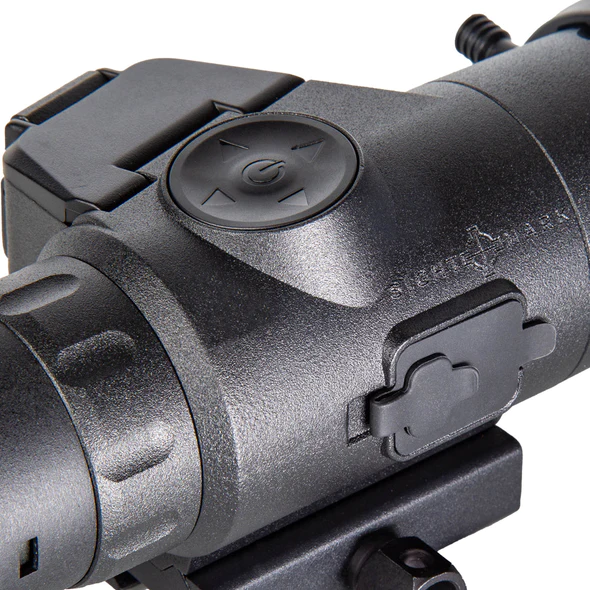 In terms of its electronic's parameters, the Sightmark Wraith Mini seems to fall in the lower middle class. The sensor has a resolution of 384x288 pixels with a size of 17 µm and thermal sensitivity (NETD) of 40 mK. It has a 35mm lens and a basic optical magnification of 2x, which can be digitally increased to a maximum of 16x. The image is displayed on a OLED screen with a resolution of 1024x768 pixels with a frequency of 50 Hz, and advanced algorithms are responsible for its final quality. The detection range of the sight (object size was not specified) reaches 1350 meters while maintaining a horizontal field of view of 13 degrees.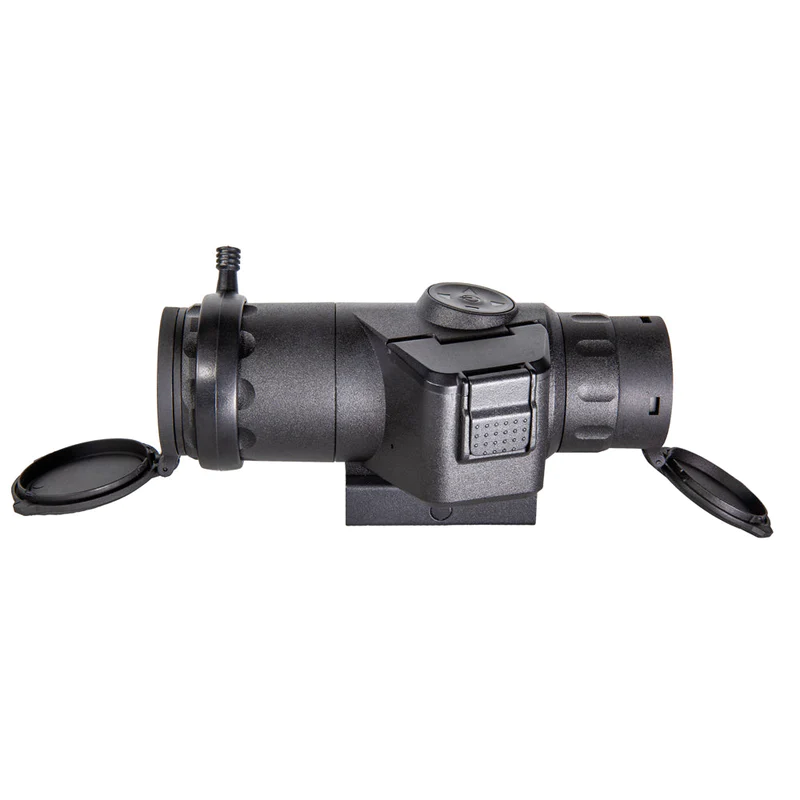 The reticle is controlled by a panel with five buttons located on the top of the device. There is a removable throw lever on the lens to quickly change the focus of the image. There are 5 color palettes and 10 types of reticles (each in 9 colors) to choose from. The sight also has the ability to save 5 profiles for different weapons or shooting distances. Recorded videos with sound are stored on a Micro-SD memory card with a capacity of up to 256 GB.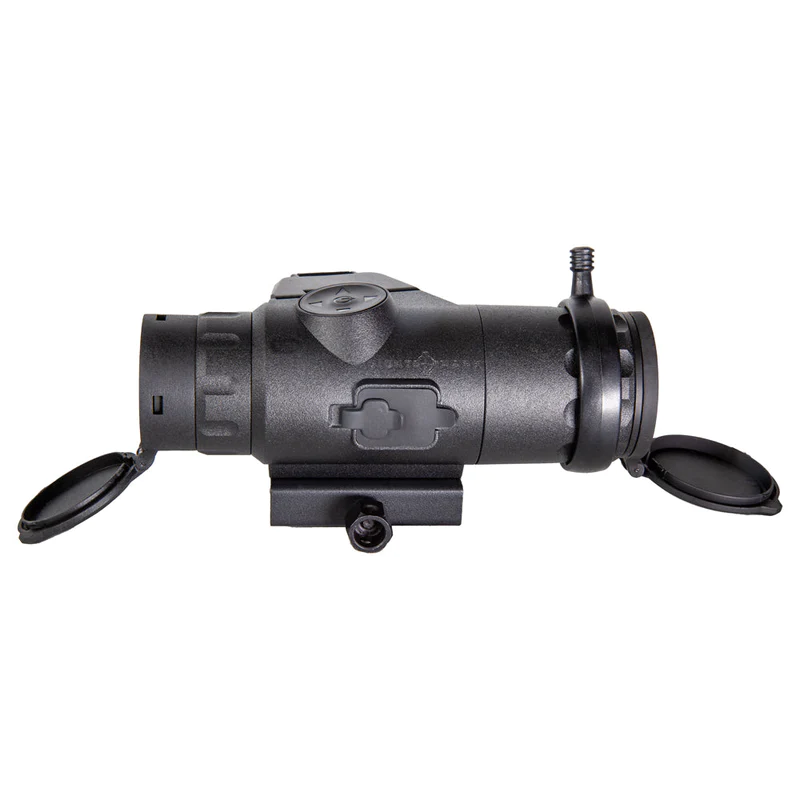 As a curiosity, it can be stated that although the port built into the device is specified on the manufacturer's website as Micro-USB, there are already video reviews on the Internet, where you can see that it is, in fact, a USB socket -C.
The manufacturer's suggested price of the device is 1999.99 EUR.
Source: Sightmark