As the founders of the company write, it "offers shooting accessories created out of passion and love for firearms and the broadly understood military theme. A 100% Polish concept, from idea to implementation, all Made in Poland". So far, the offer includes only two versions of a cable organizer for accessories mounted on a weapon, such as a flashlight or a laser sight. We can choose between the M-LOK and KeyMod standards.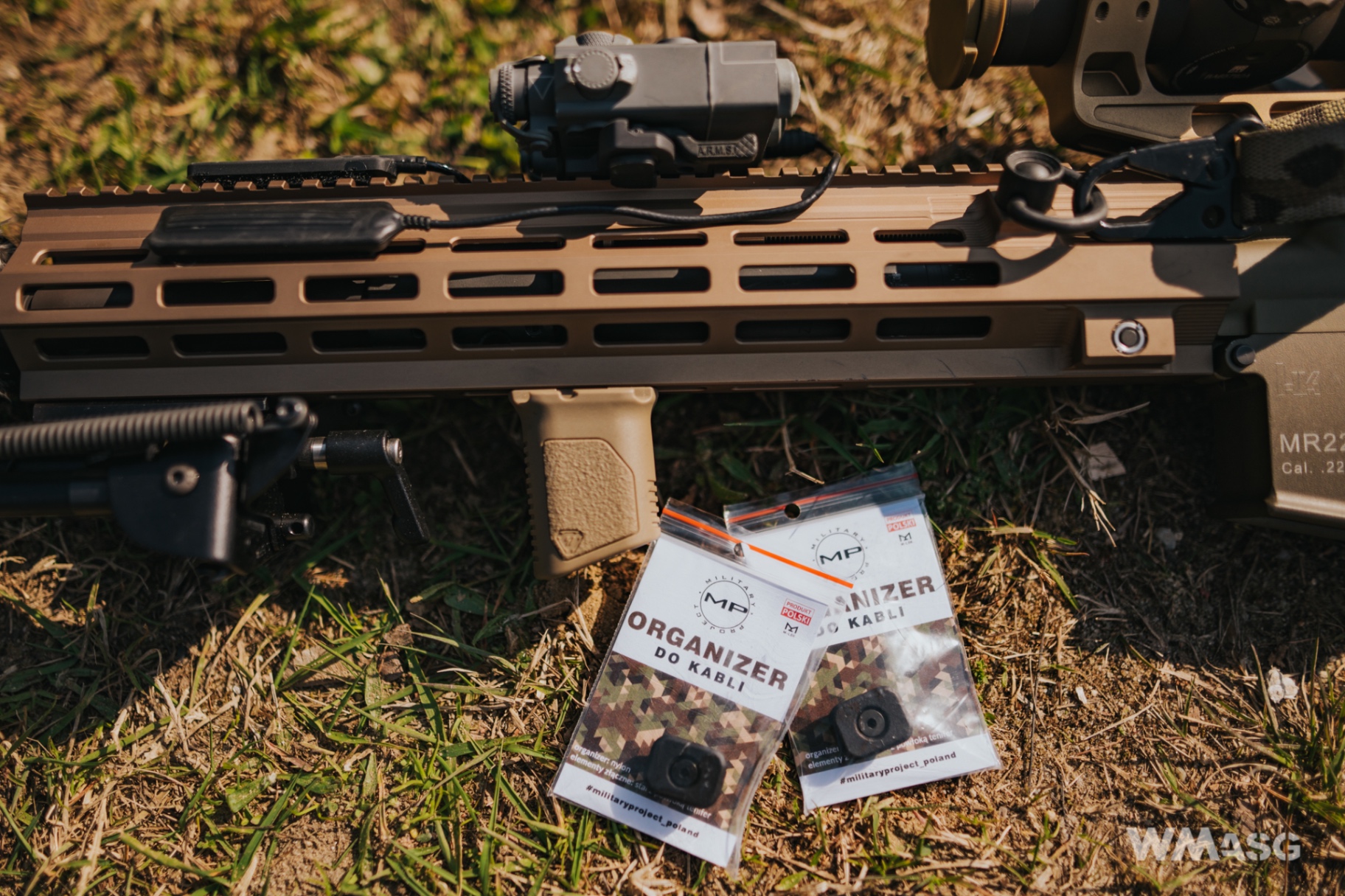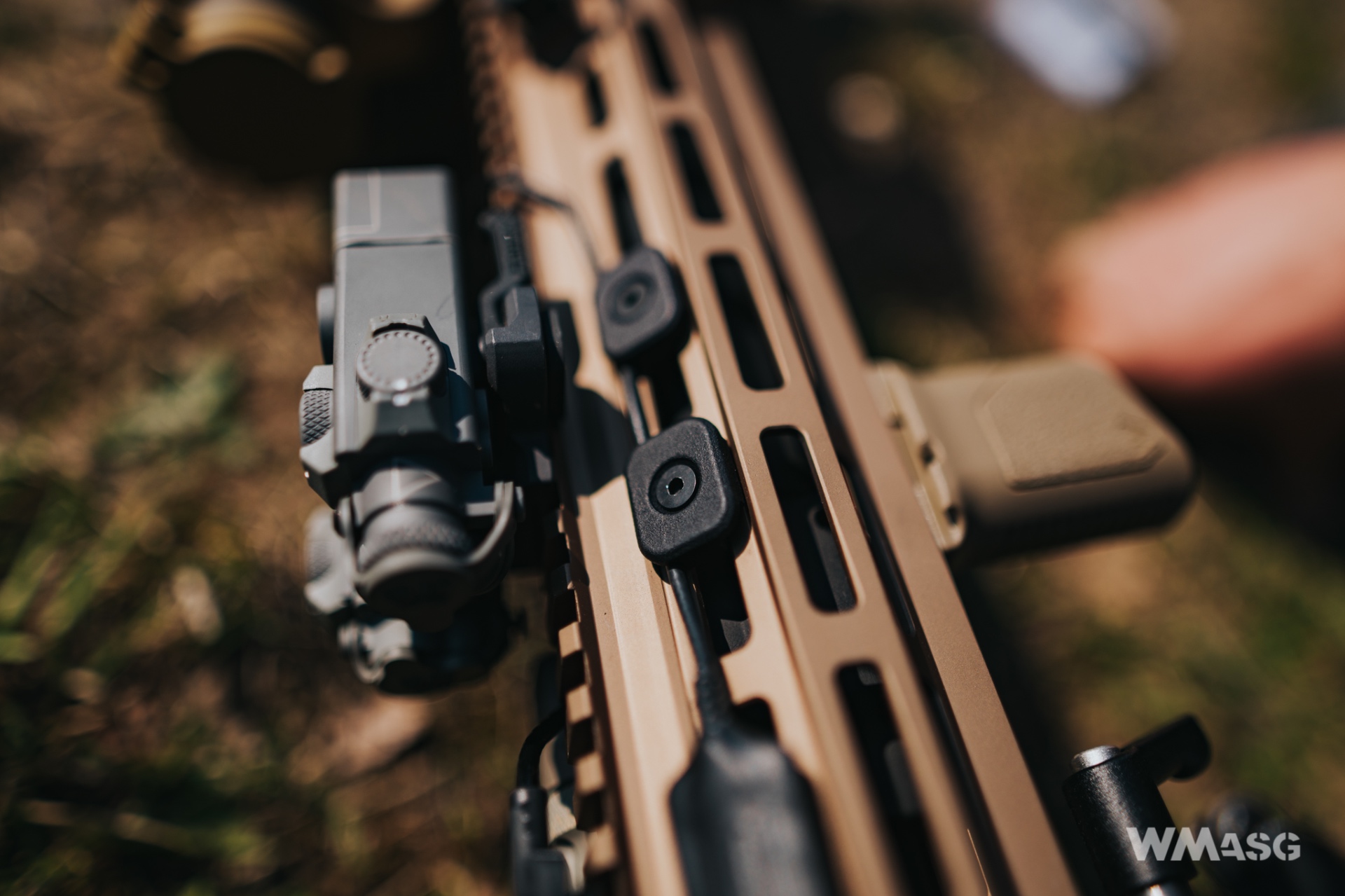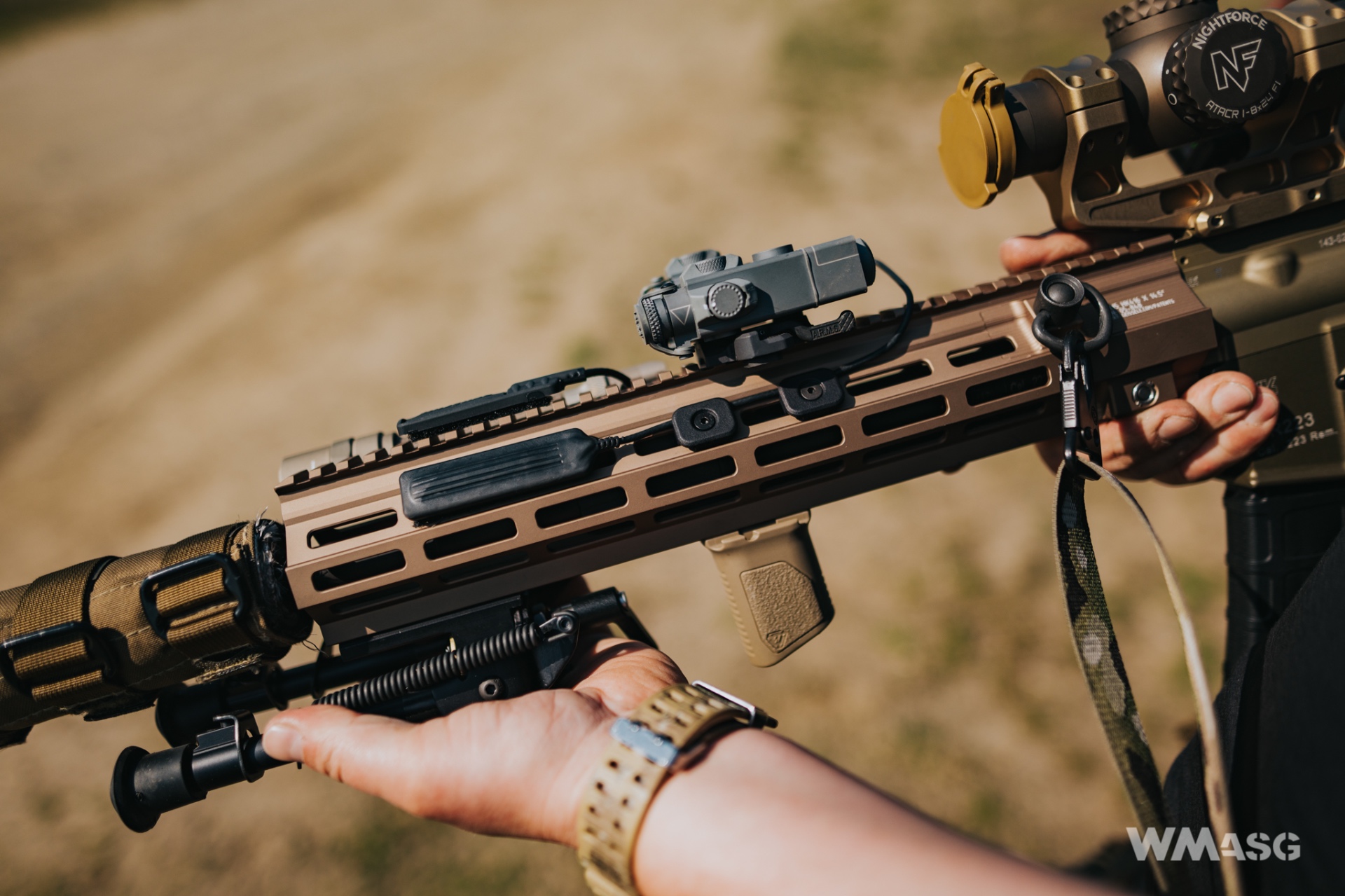 (photo: Paweł Ciecielowski, WMASG)
The organizer has a low profile and weighs only 3 grams. This results in taking up a small space on the handguard (thanks to which it will fit better into the angled surfaces, like in the Geissele from the photo) and the height of the accessory itself. After putting it on, it sticks out marginally, its surface is quite smooth, which does not significantly improve the grip, but in combination with the rounded edges, it does not obstruct anything either. The mounting screws are quite unusual and require a 2.5mm Allen wrench. They have the Tenifer coating that provides resistance to wear and corrosion, are gently recessed into the nylon part of the organizer.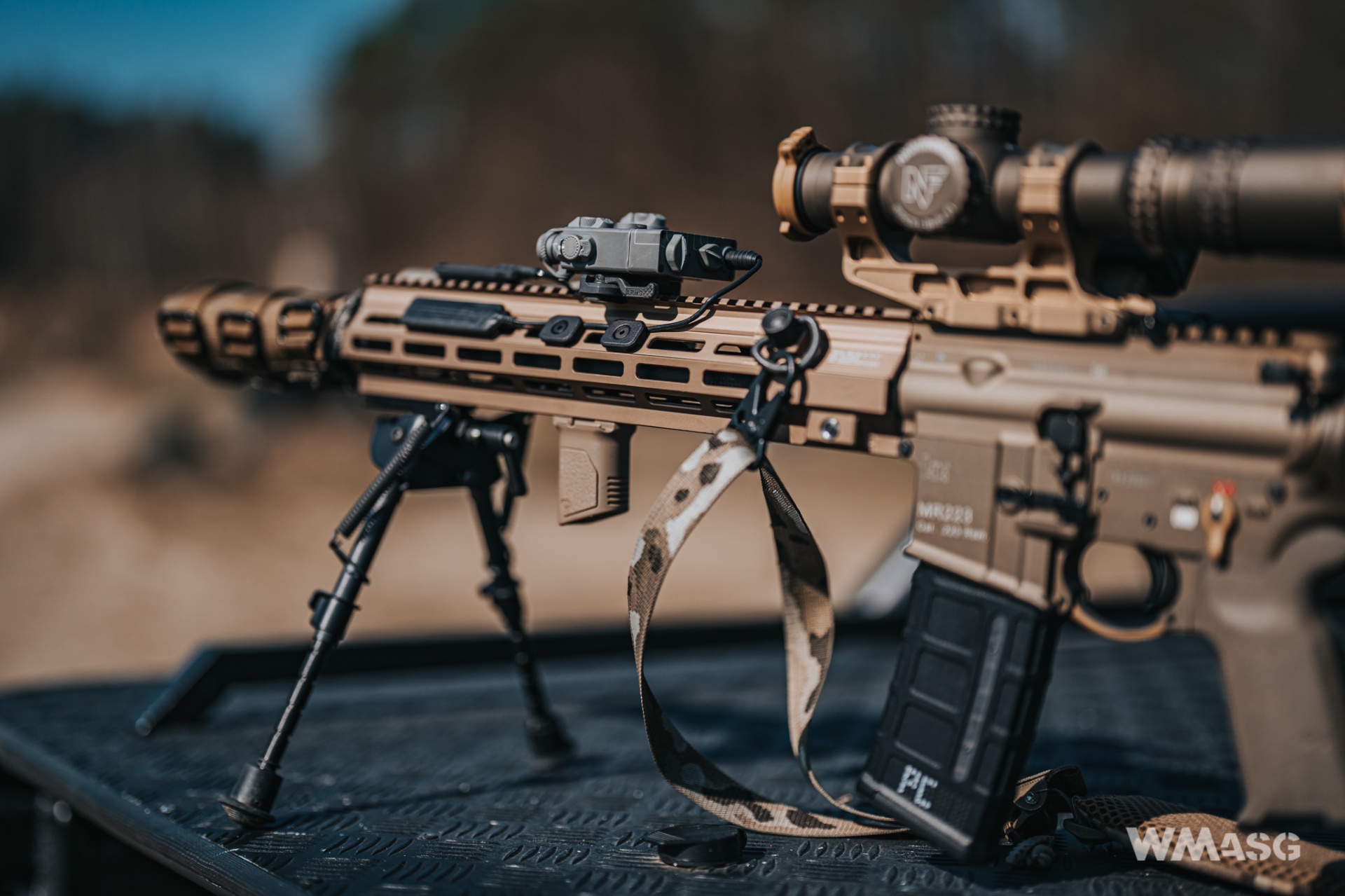 (photo: Paweł Ciecielowski, WMASG)
The use of a cable organizer may still seem to be an excess of form over substance, because rubber bands and cable zip ties are in common use. However, accessories with a cable management system are becoming more and more popular on the shooting market for a simple reason - they protect the cables against damage. They also make it possible to run cables in a controlled and safe way in different directions as does the Military Project organizer described here. The price of the Military Project organizer at the time of writing this article is about 14.50 EUR, which places this product in the upper price range of this type of accessories.
This text was created as part of an commercial cooperation with Military Project Poland. As always, we have made every effort to ensure that the following article provides reliable information. It presents the author's opinion and does not close further discussion, to which we invite you in the comments.
Photos taken at our friends from KSI at the Podwórze Koguta shooting range in Zielnów, Poland.