In May 2023, at a press conference in the Patriot Park in Moscow, the Kalashnikov group presented modifications to the AK-12 rifle, which is the basic rifle in the equipment of the Russian Army, introduced on the basis of war experience in Ukraine.
The AK-12 rifles were adopted in 2019, although the rifle itself has been produced since 2014 and was commissioned by the Russian Ministry of Defense. The president of the Kalashnikov Group, Vladimir Lepin, announced that the first modified weapons were delivered to the soldiers as early as July 2022.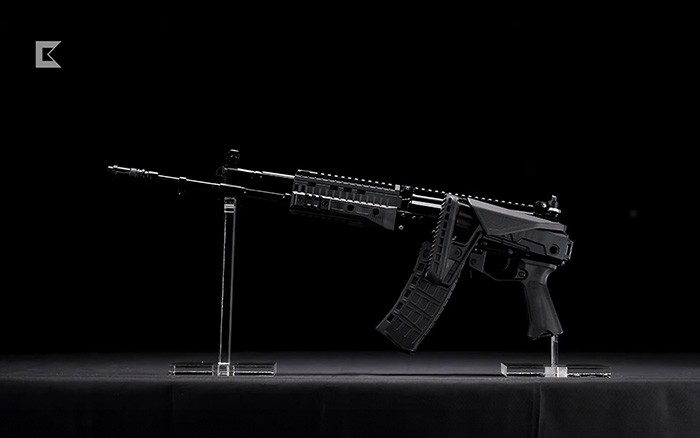 Among the changes made are a revised trigger group that removes the 2-round burst mode. Other modifications were made to make the AK-12 easier and more comfortable to use.
The AK-12 rifle is a fully automatic gas-operated weapon with a long stroke gas piston and rotating bolt. The version used by Russian soldiers fires the 5.45x39 mm intermediate cartridge, but the manufacturer offers versions adapted to other calibers.
Source: TASS