Shaw Concepts, LLC. is an American company founded in 2019 by a member of the USMC, which became famous for creating innovative solutions in the field of equipment and webbing, intended for both uniformed forces and civilians.
On July 4, Independence Day in the USA, is also the release date of the company's latest products, the USURPER Belt System, which has already become very popular.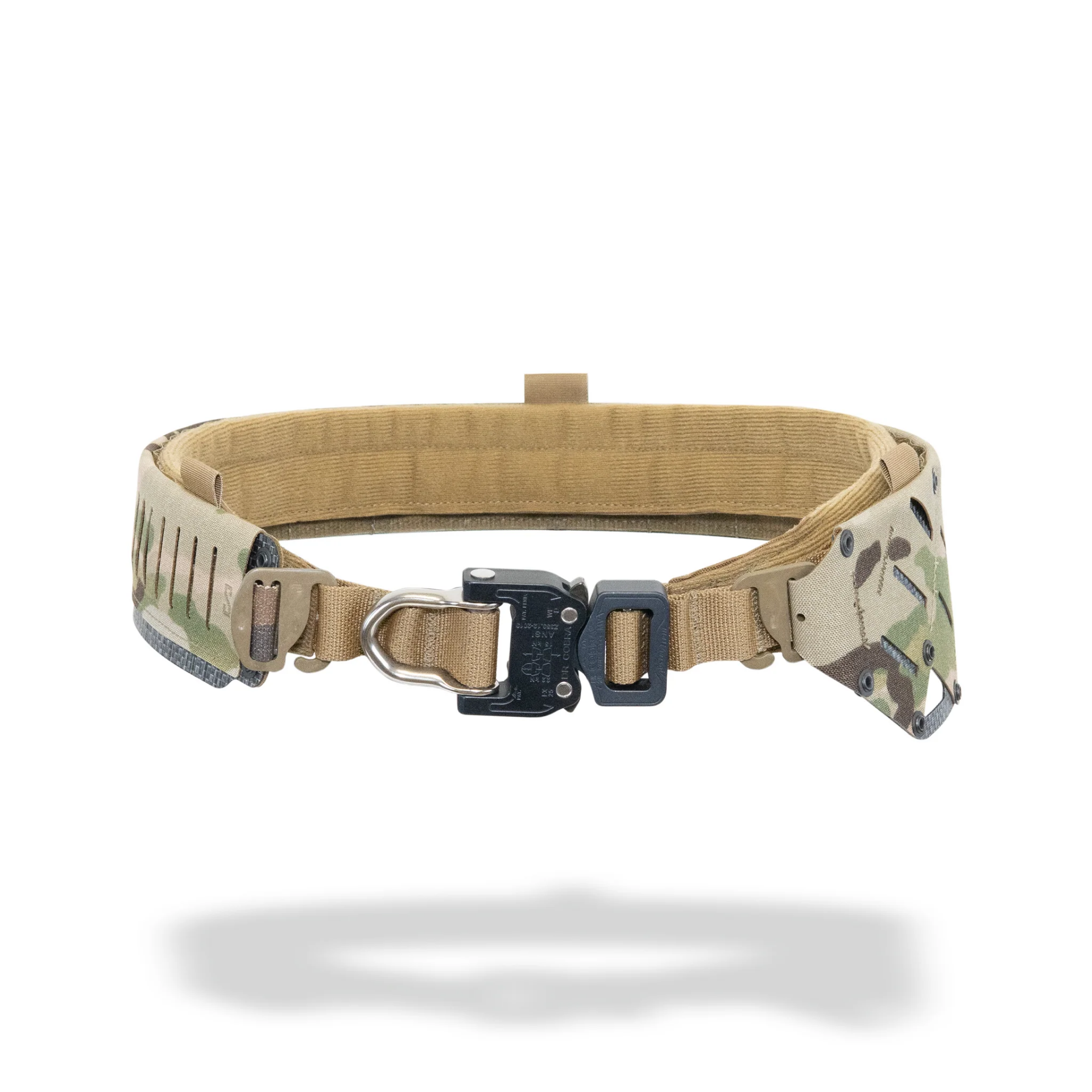 The UBS is a two-piece tactical belt, which, according to the manufacturer, is a response to a kind of stagnation on the market of this type of equipment. In the new product, the inner, soft Velcro belt is padded with foam to improve wearing comfort. It is designed to work well not only as a base for the outer layer, but also as an independent belt for trousers. It is equipped with the Austri Alpin Inc. 1" D-Ring COBRA® ProStyle 18kN buckle.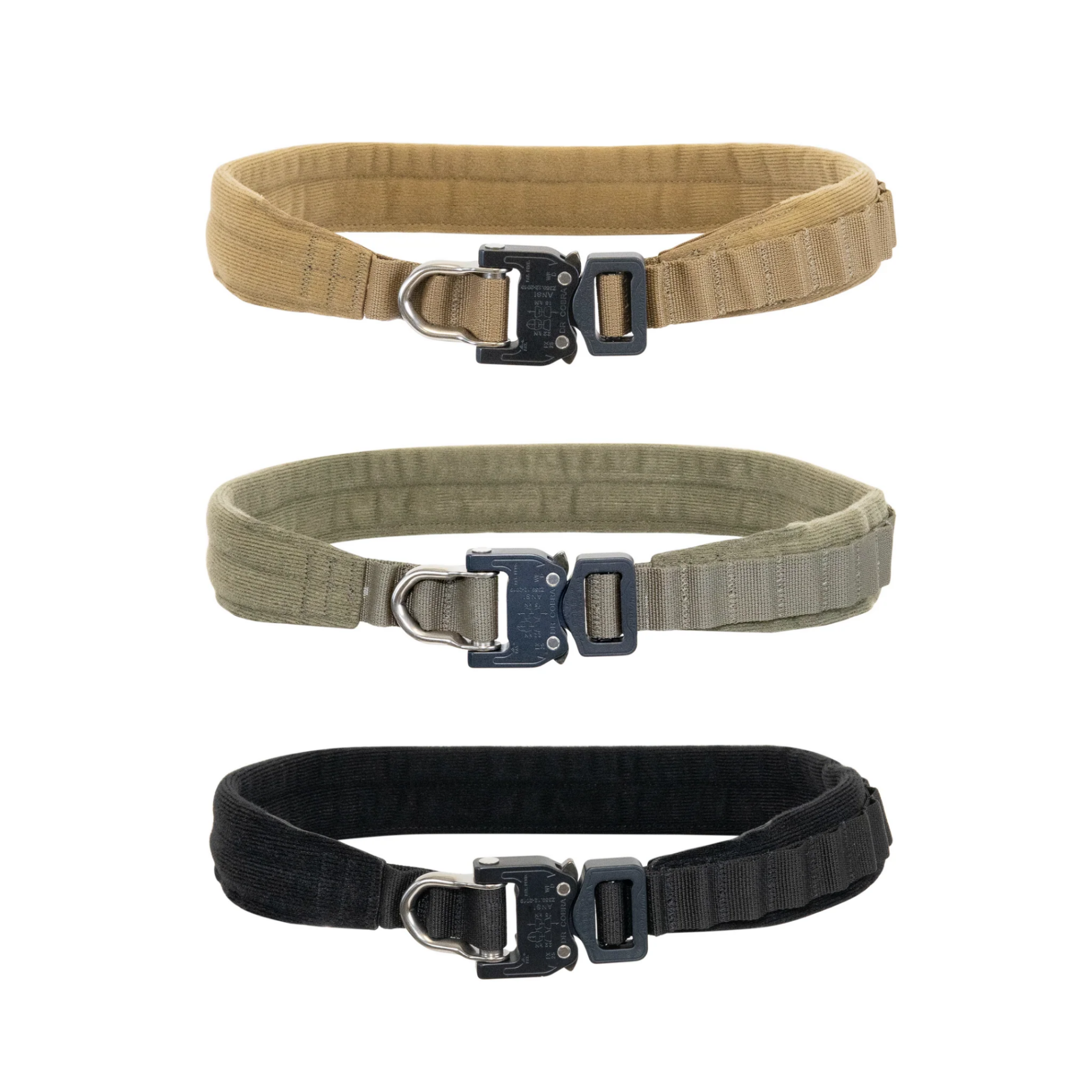 The outer part of the USURPER Belt System looks very interesting. At the front, there are built-in diagonal Molle columns for mounting two pistol pouches at an angle. This solution allows to, e.g. mount the magazines lower. In the back there are traditionally arranged Molle cells with a half-inch spacing. The UBS is also designed for stable holster mounting. In case of holsters with a narrow mounting hole, it is possible to adapt the belt by cutting the Tegris material that makes the inner skeleton of the external part of the system. The product is additionally equipped with hooks, which can be used to attach the USURPER Belt System to shoulder straps or another carrying system.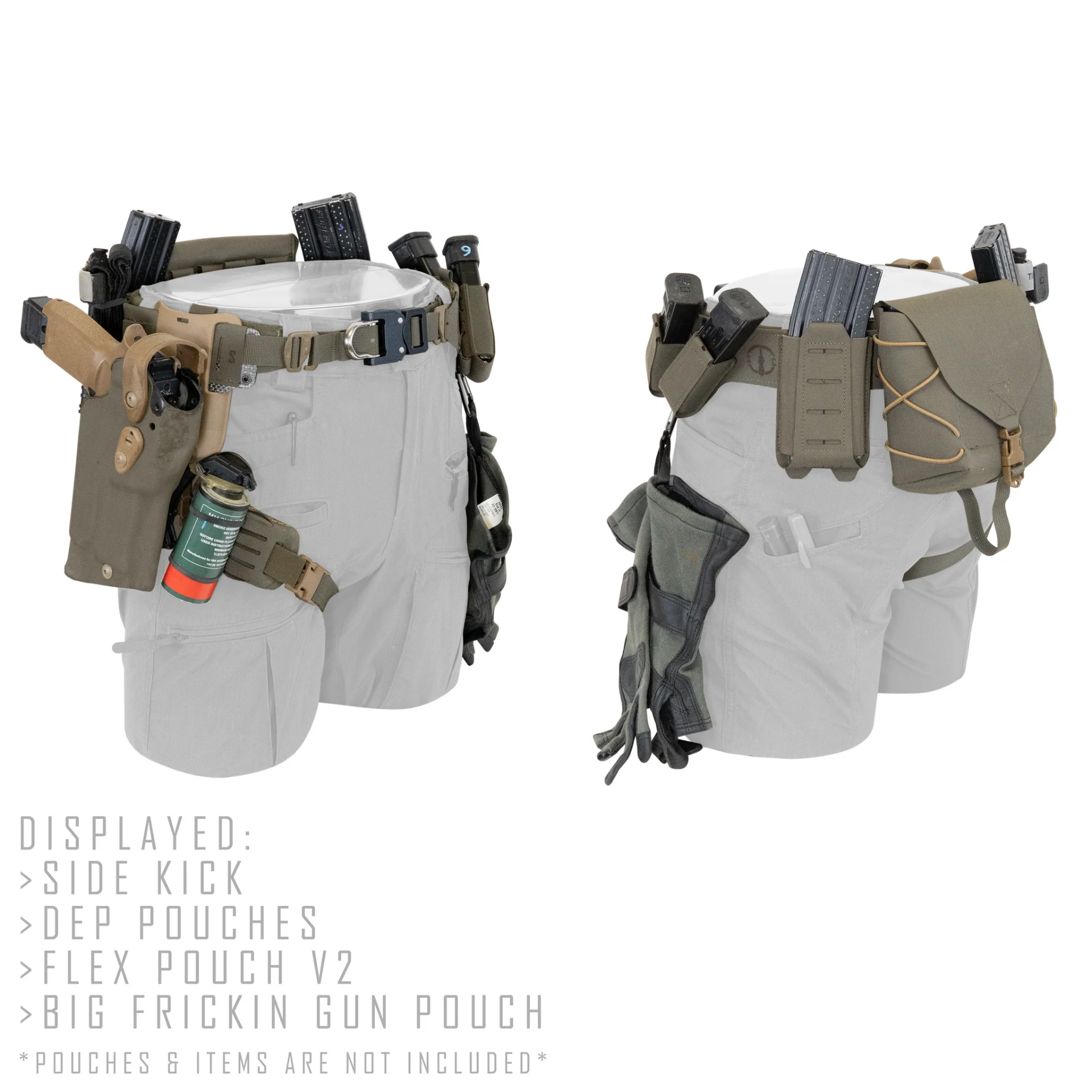 It is worth noting that the new Shaw Concepts product, despite being equipped with the above-mentioned buckle, does not have appropriate certificates that would confirm that it is safe to use when climbing, sliding down ropes, as well as during other activities that expose the belt to high g-forces. The manufacturer is considering a solution of this issue in the future, but at the moment it states that it is not responsible for accidents caused by using the product contrary to its intended use.
The USURPER Belt System complies with the requirements of the Berry Amendment and will be available in four different sizes and colors (Multicam, Coyote Brown, Ranger Green and Black) and in variants for right-handed and left-handed users.It will cost 225 USD and it will be possible to choose additional pouches for a price, including the new Side Kick panel for mounting a holster, which was also announced for July 4.
Photos: Shaw Concepts, LLC.