We have written many times that Tokyo Marui was and still is a legend on the airsoft market. They created one of the first airsoft replicas and are still an innovative company and their replicas are considered the best in terms of parts fitting. This could not happen without the will of Tokyo Marui's CEO, Mr. Iwao Iwasawa.We are therefore very sad to announce that Iwao Iwasawa passed away on July 8 at the age of 91. As reported by Tokyo Marui on their website and media, the funeral ceremony will be private, they thank everyone for their condolences and apologize for the inconvenience caused.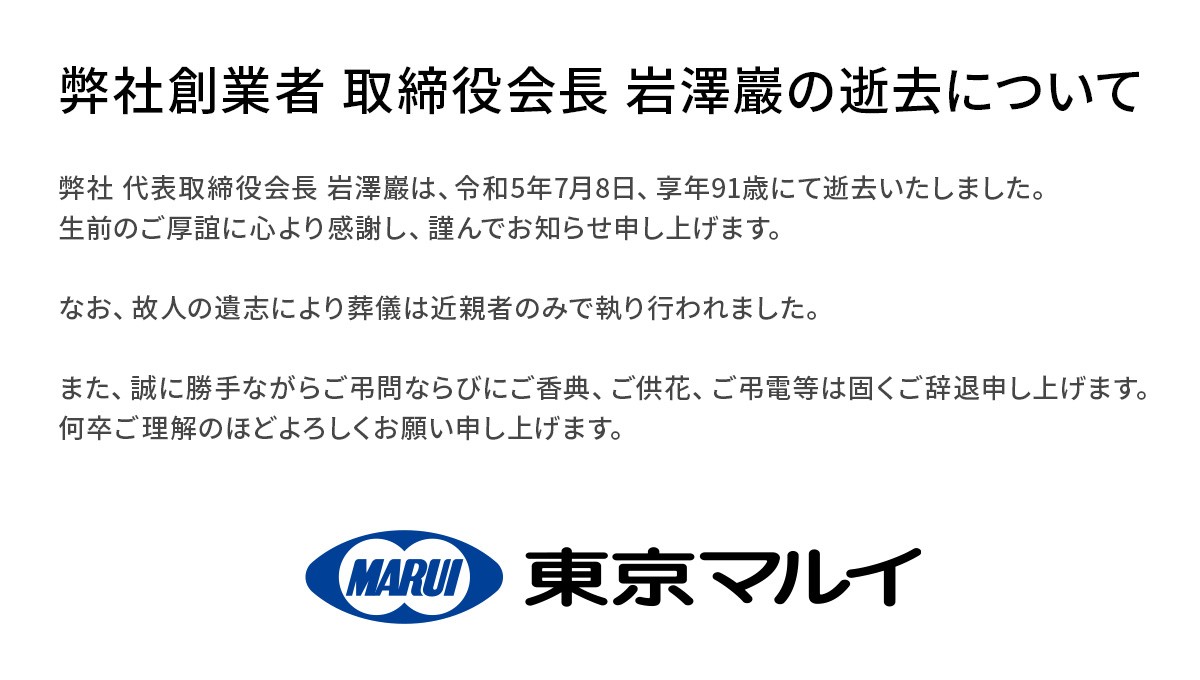 As the editorial office, we express our condolences to the family and colleagues.

The company started as a toy manufacturer, from Apollo 11 action figures, car models, remote control models to cap gun models. More exotic ones made were the Magnum .44 AutoMag pistol, Colt Python Hunter .357, Walther P38, Mauzer C96 or Colt 1911A1. Currently, these products fall more into the "collectors" category. The company's breakthrough break on the airsoft market was the first AEG carbine, which was the first widely successful airsoft product. Of course, we are talking about the FA-MAS AEG replica, the production of which has recently been discontinued (we are talking about 1991, so the replica was made for over 30 years! An airsoft legend has run its course). Continuing the project, a replica of the Colt M16A1 AEG carbine was created. This was a significant innovation at the time, getting rid of hoses and compressed air or gas tanks, as can be seen on their promotional material.
The success of the products among players, marketing and development of the airsoft industry established the brand as a market leader and created the concept of the "Tokyo Marui Standard" used by other companies. Replicas of most of the well known platforms (AK, MP5, GLOCK, Hi-Capa and others) were first developed by Tokyo Marui, setting this model of operation for many years. They were the first company to provide us with such replicas as the AA-12, Kel-Tec KSG, a series of NGRS replicas, MWS or the latest one in the form of the long-awaited Saiga 12K (Saiga 12K by Tokyo Marui is coming soon).

Nothing indicates that the company has stopped developing its legandary status. We will certainly hear about new solutions by Tokyo Marui more than once.