Templars Gear has announced the production of traditional flap pouches for two AR magazines. Designed to offer greater protection against getting ammunition and magazines dirty.
Designed for use with AR type magazines.
Weight: 93g
Dimensions: 20x8x8cm
5x2 molle cells
Available in all camouflages and colors (in the manufacturers offer)
Closed with a 25mm buckle/velcro (soft velcro end cap included) or both
Inspired by classic flap pouches.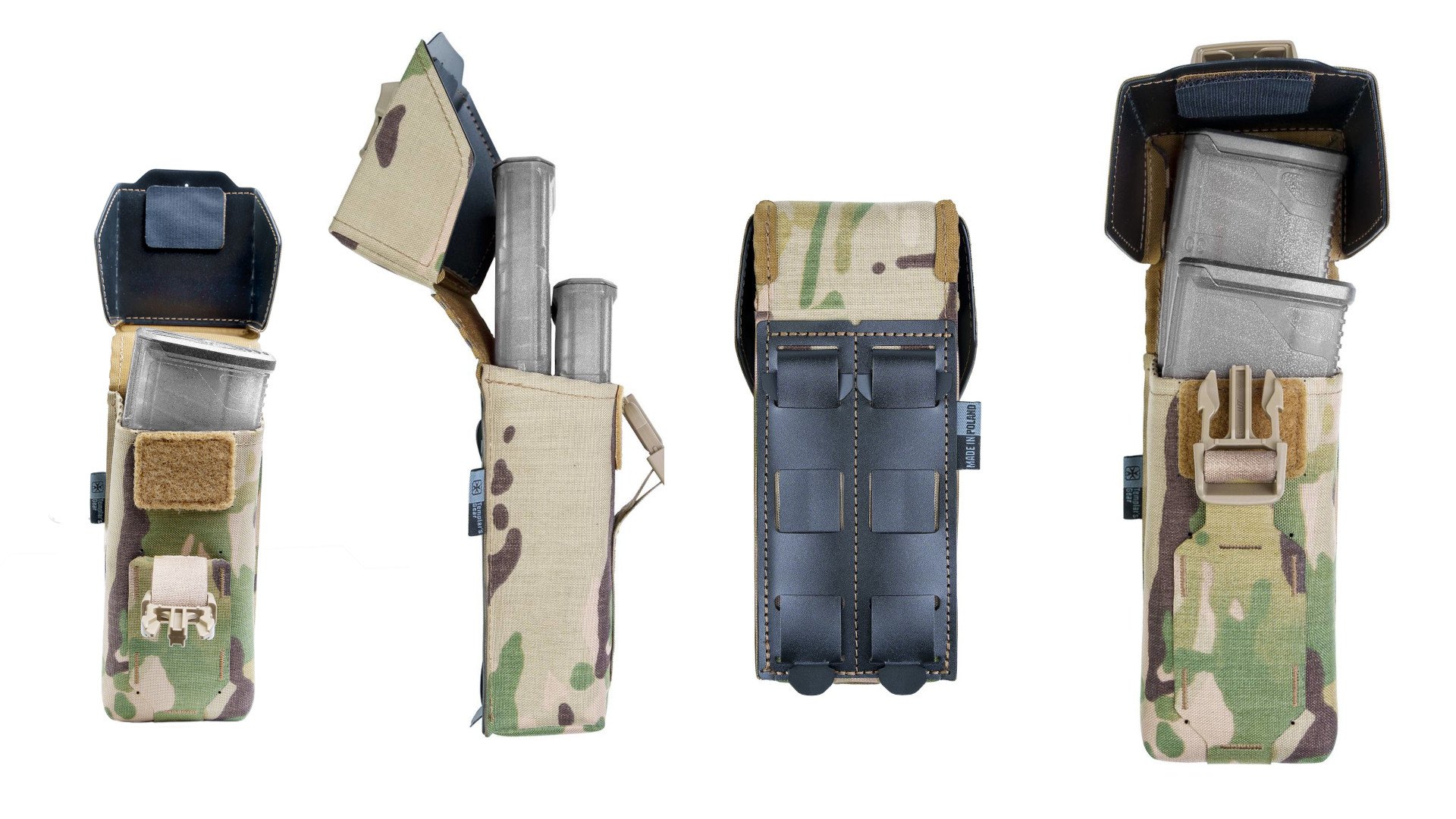 This product is perfect for those who like to wallow in mud or simply prefer classic designs over the "quick" pouches that have become popular recently. It is to be offered in 14 different camouflage patterns and the price will be about 120 PLN (around 27 EUR).
In addition, on the Templas Gear social profile, there is an read extensive explanations posted, denying the rumors that have been circulating on the Internet for some time. The company clearly indicates that the place of manufacturing of all its products in Łazy near Warsaw. Also noting that the entire line is being built in Poland. Furthermore, we can read that only the highest quality original and, if possible, certified materials are being used.