After announcements on social media, PTS revealed its latest product in the form of a replica of the Zev OZ9 Elite pistol, modeled on the Glock design, with significant changes.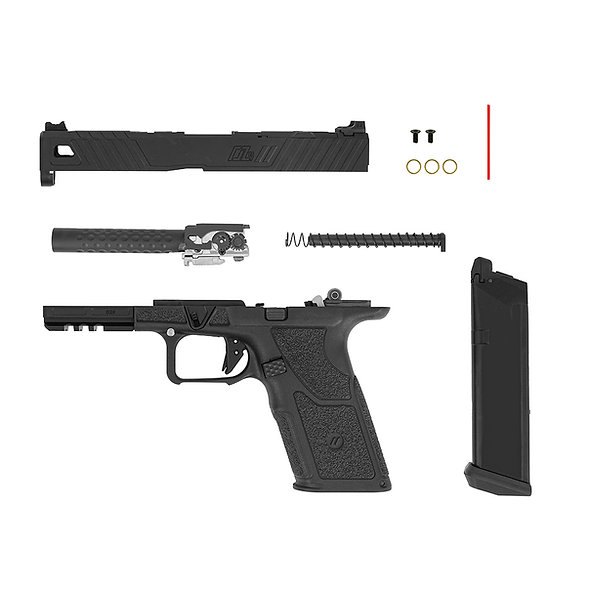 The limited "Elite" version will have a slide made of aluminum alloy with ports in the front and upper parts. The iron sights used are a classic U notch rear sight and a front sight with a red fiber optic insert. The slide can also be used to mount an RMR standard red dot sight.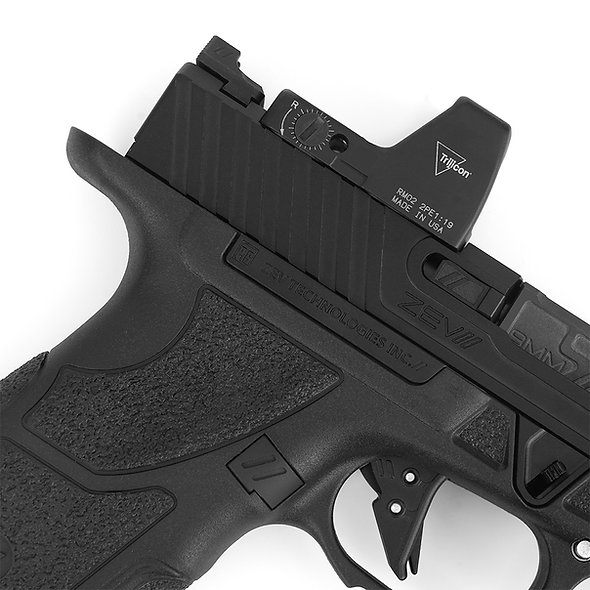 The polymer grip houses a trigger module similar to the solution use in SIG M17 pistol, but the distinguishing element is the series aluminum modular chassis with integrated accessory rail for lights and lasers. This is to allow for stable mounting of all accessories and the possibility of quickly service the replica thanks to a single takedown pin. The entire trigger mechanism is made using CNC machining and steel parts.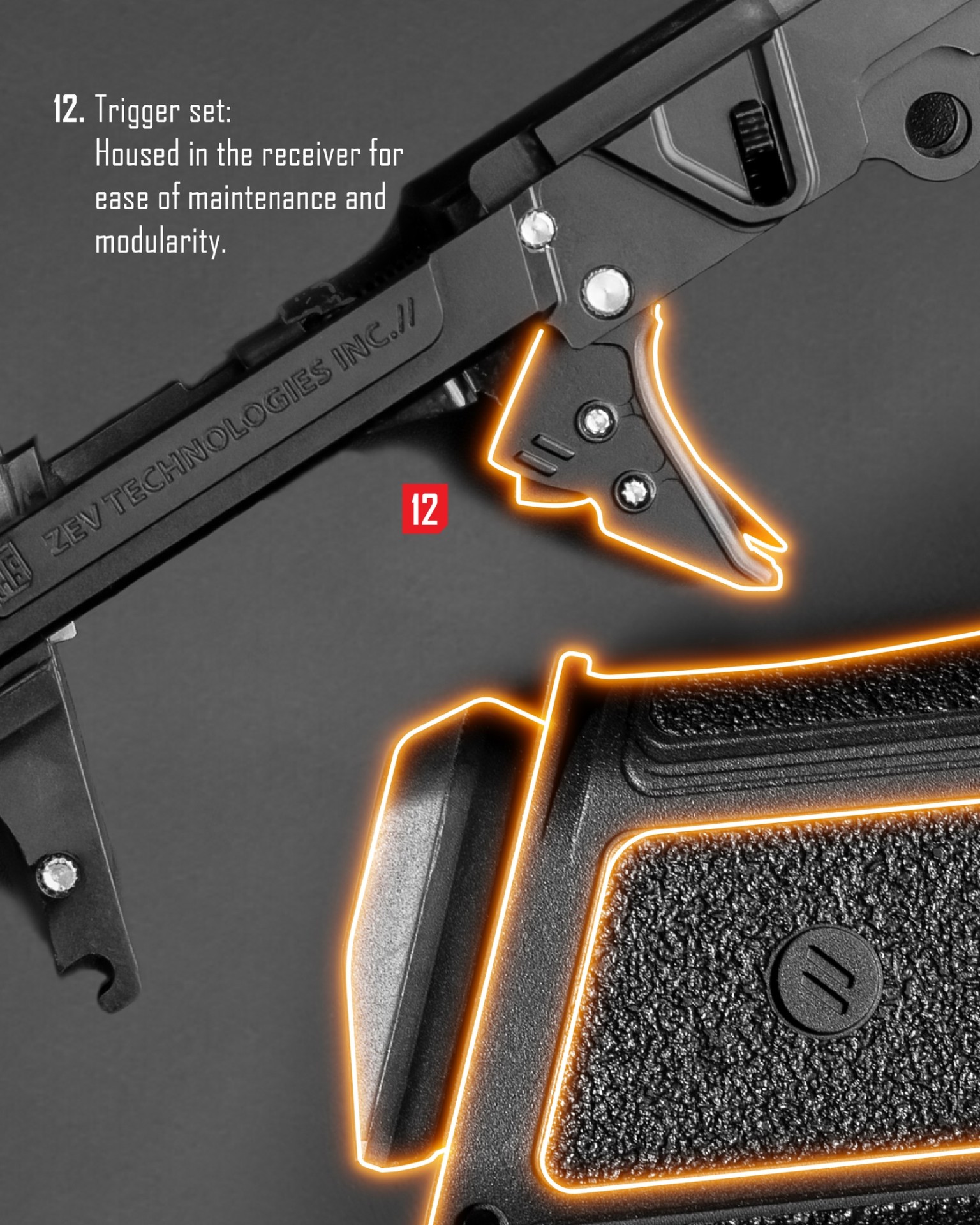 The standard of parts used in the replica are to allow the use of Glock 3rd and 4th generation replica magazines, made in the Tokyo Marui standard. The inner barrel with a diameter of 6.03 mm and a length of 97 mm is placed in a steel outer barrel. It is fitted with a purple hop-up bucking and a hop-up chamber. The replica is to have full ZEV Technologies markings on both the slide, the grip and the entire firing mechanism.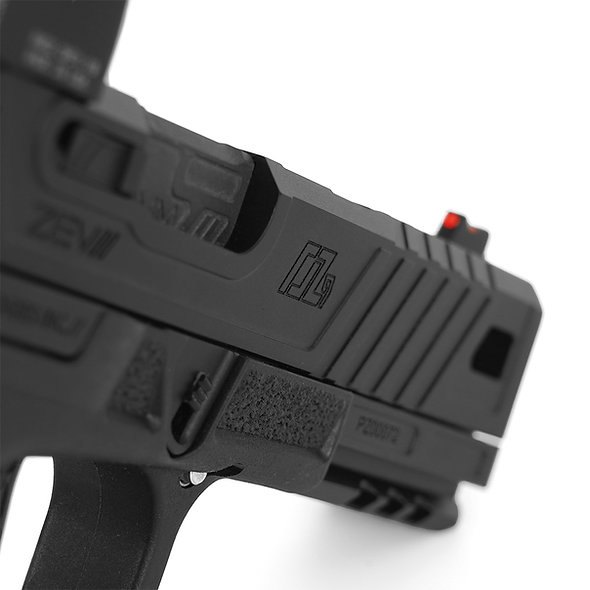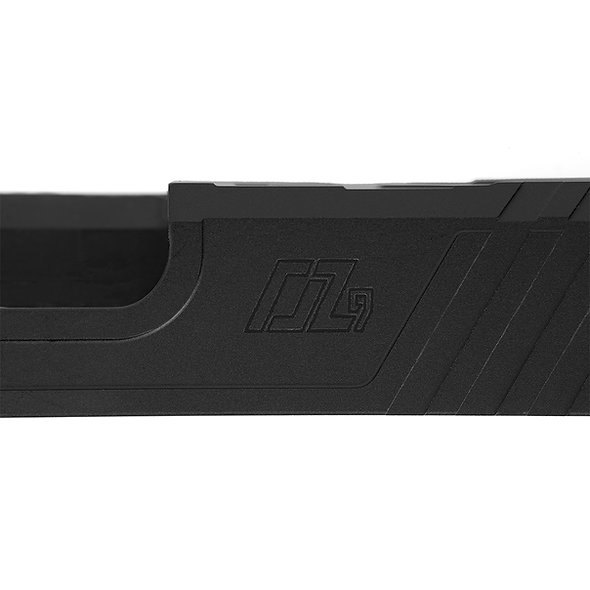 The replica has less than 1J of muzzle energy and weighs 750 g. It is already available and the price stated at the manufacturer's website is 599.99 USD. Those interested should hurry up with the purchase, as it is a limited series replica's.