At the DSEI Defense Exhibition in London, UK, German weapons manufacturer Heckler & Koch has presented the latest NATO HK421 7.62 mm machine gun.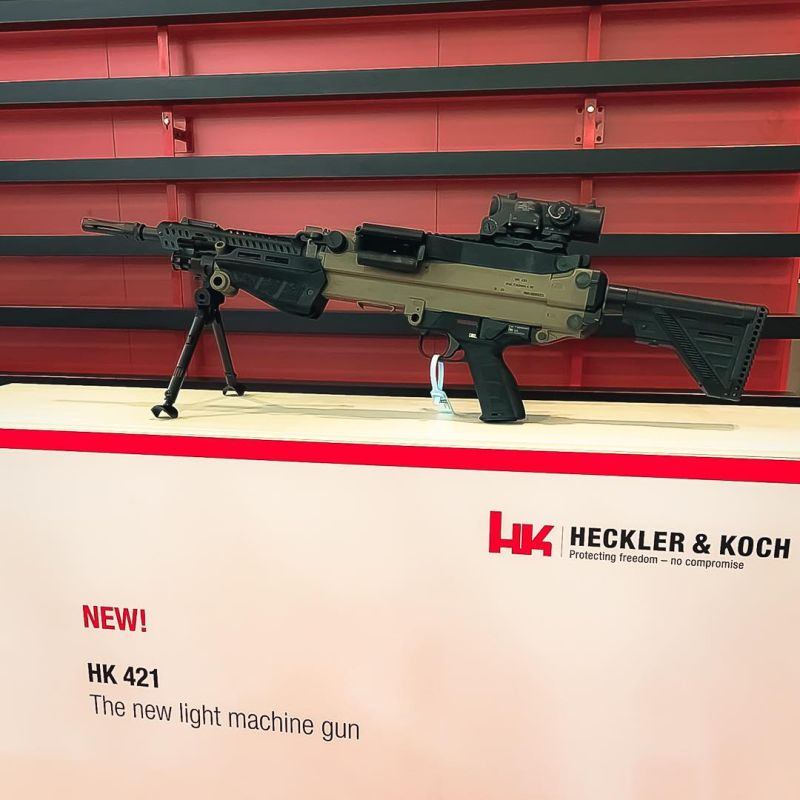 For now, the manufacturer has not revealed many details about the new weapon. Currently, it is known that it will be a piston operated and will have a rotating bolt. The machine gun will ultimately be available in versions with barrels of various lengths (from 13 to 16.5 inches) and with different stocks.

The HK421 weighs 8 kg, which is 2-3 kg less than the MG5, another product of this company .


The weapon will be fed from a belt. It is equipped with a three-position gas valve with settings for normal operation, continuous firing and shooting using a sound suppressor. It can be put into safety while loaded, at any stage.
Sources: The Firearm Blog, Army Recognition