Mystery Ranch, a Montana-based manufacturer of various backpacks and other equipment, has included a product announced during SHOT Show 2023: the Gunfighter Armor Attach.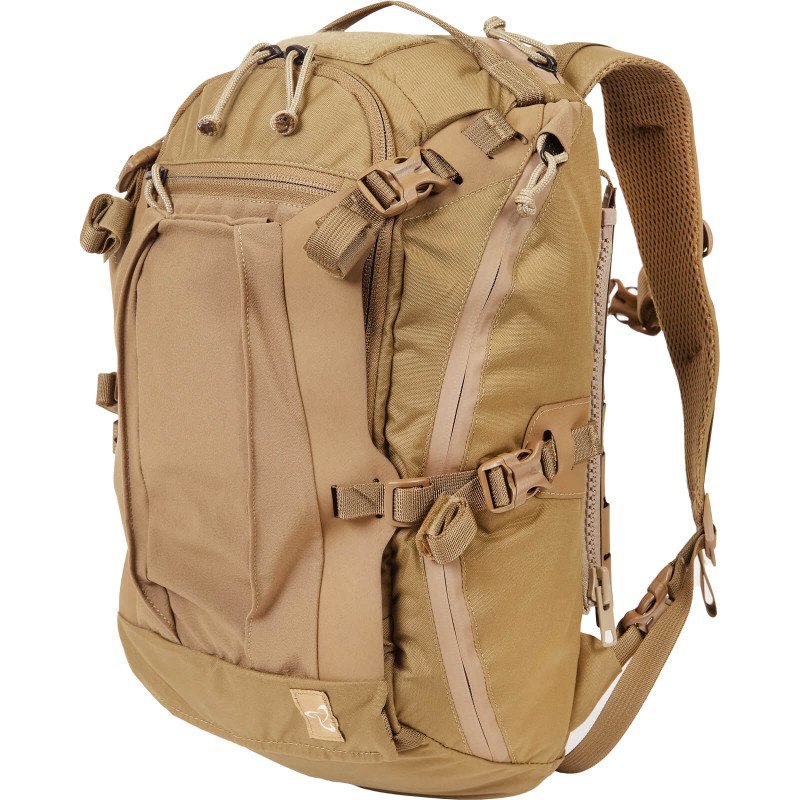 The Gunfighter Armor Attach is a compact tactical backpack that can be carried in three ways. Thanks to the integrated VisIon zipper, it can be attached to the back of compatible plate carriers made by companies such as Crye Precision, TYR Tactical, Spiritus Systems, Velocity Systems, Eagle Industries and others.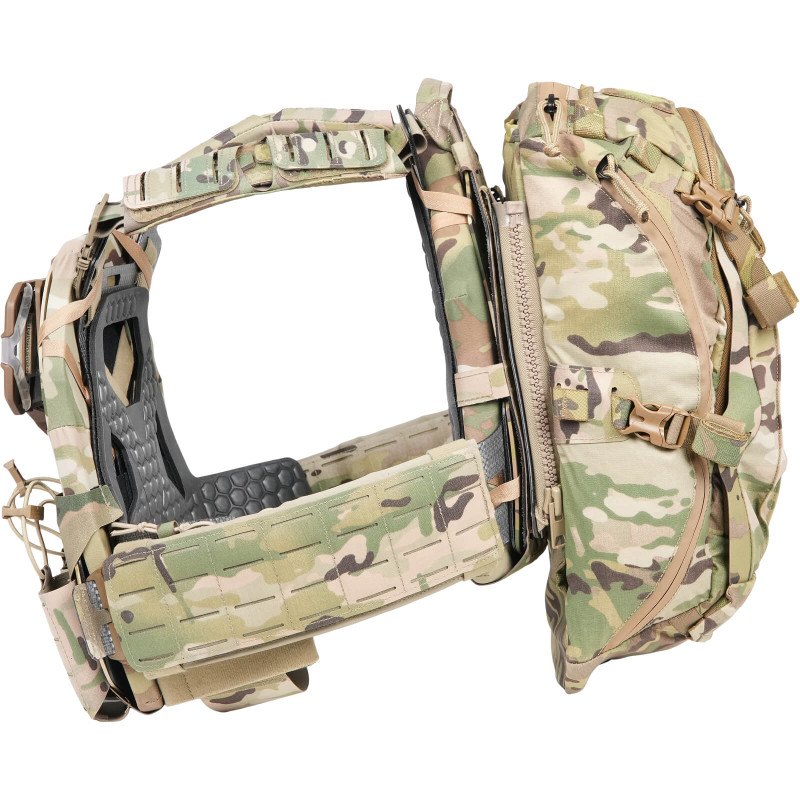 If one wants to use it with a plate carrier without the VisIon system, a MOLLE/PALS adapter included in the set will be useful, significantly extending the backpack's compatibility.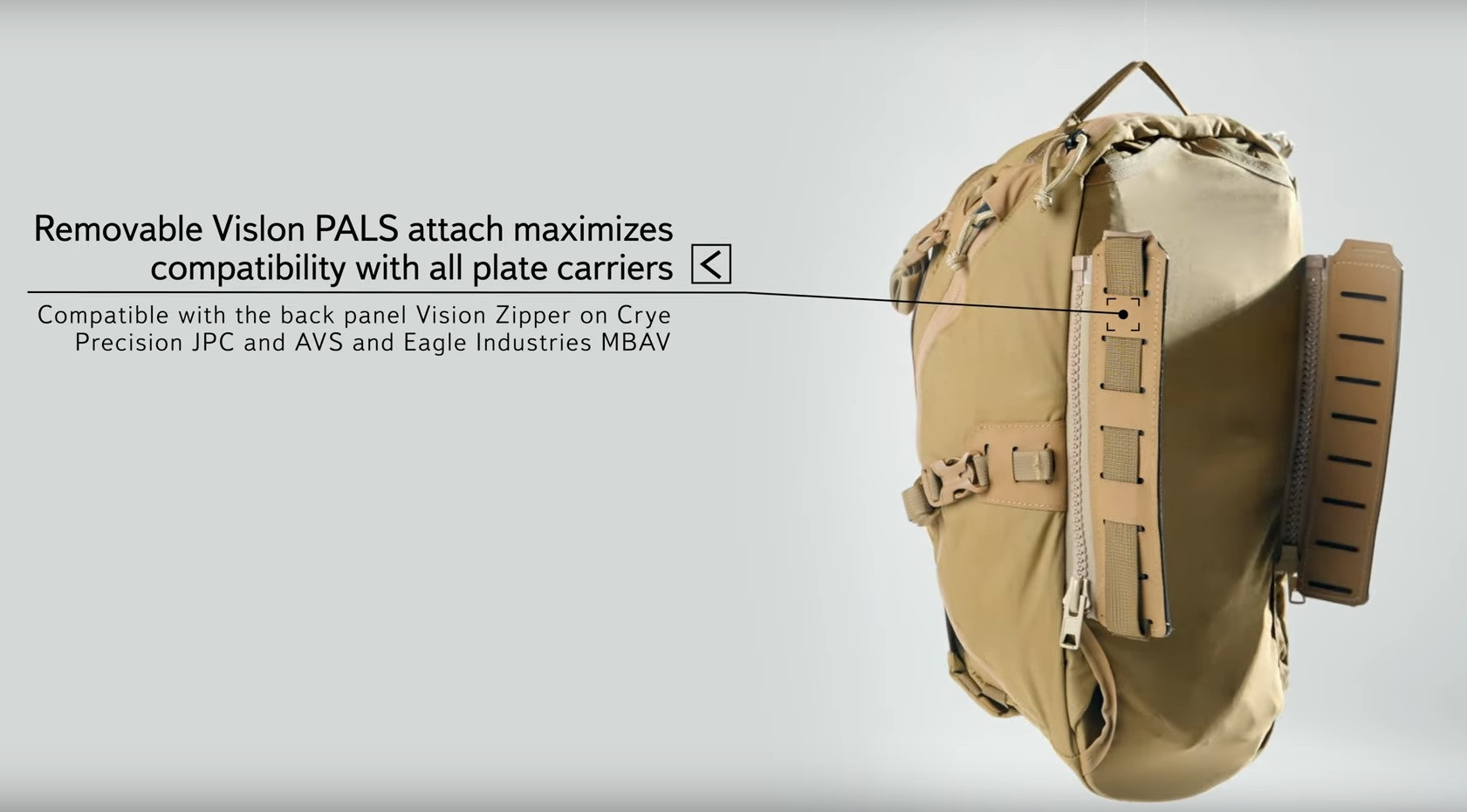 Naturally, the product can also be used as a classic, stand-alone platform, and its comfortable carrying is facilitated by retractable, padded shoulder straps.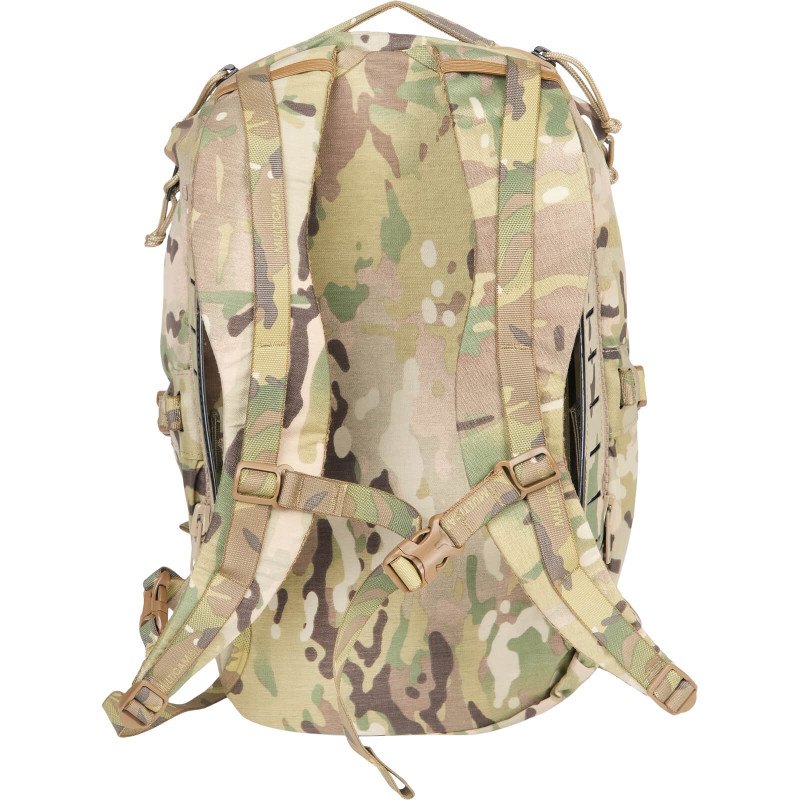 The Gunfighter Armor Attach is quite small, approximately 39.4 x 25.4 x 20.3 cm, and weighs over 900 grams. Its usable capacity is less than 13 liters (785 cu-ins). Nevertheless, it is able to accommodate many useful items inside, including a hydration system or even an AN/PRC-117G class radio. In its upper part, in addition to a carrying handle, there is also a fastened opening with the possibility of leading out an antenna, cables or a tube with a mouthpiece. Inside the main compartment, the user also has a MOLLE panel for attaching additional accessories.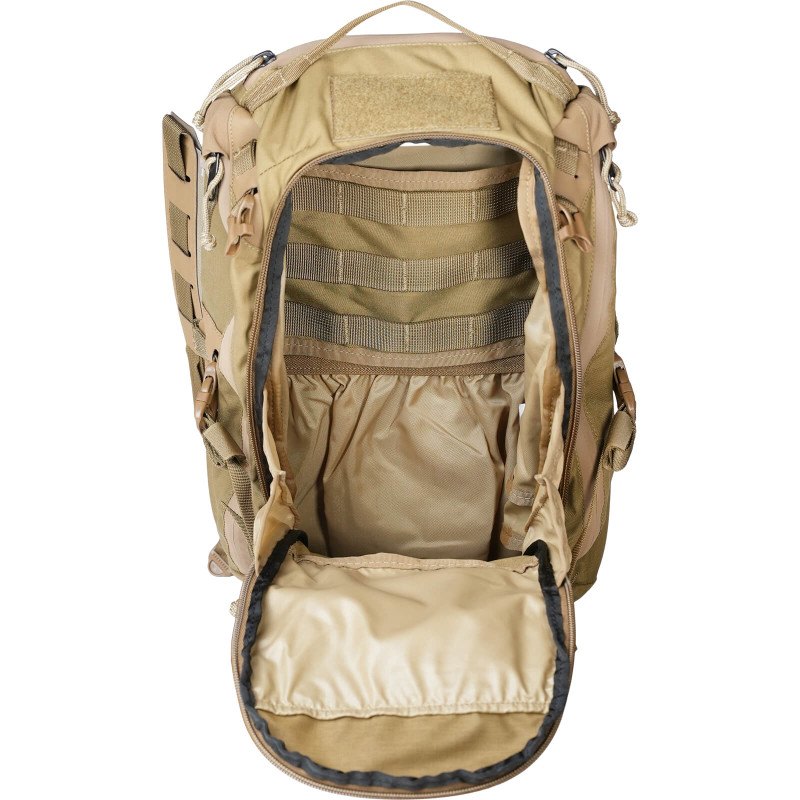 On the sides of the new backpack there are discreet zippered pockets that can hold a small water bottle and additional magazines. A compartment for smaller items protected by a zipper is also located at the front.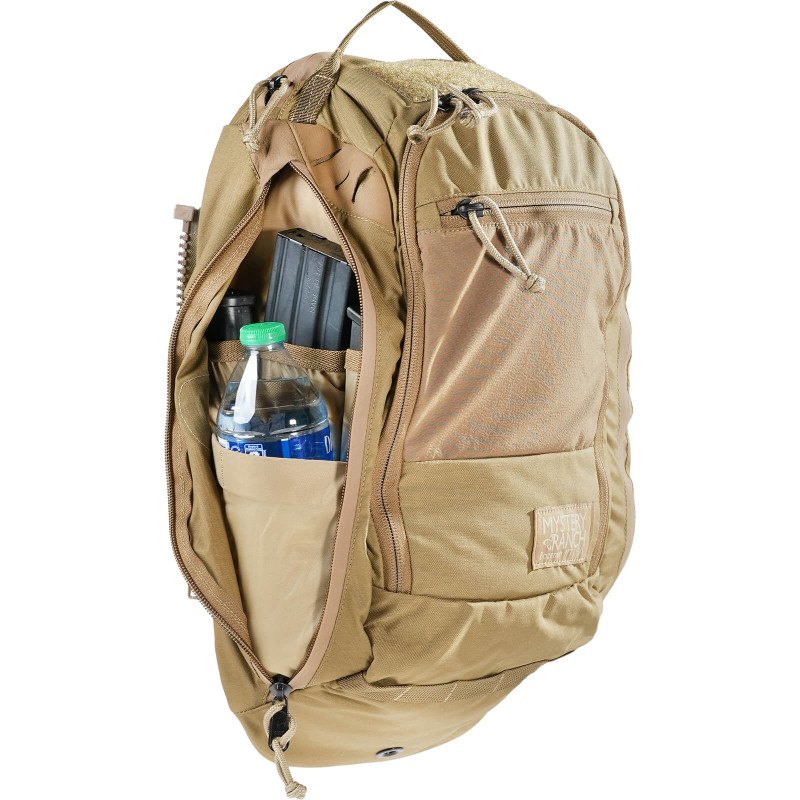 An ergonomic solution is the STICK-IT front flap, fastened with SRB buckles, made of a flexible material with properties resembling softshell. It is able to securely hold in place a helmet during transport.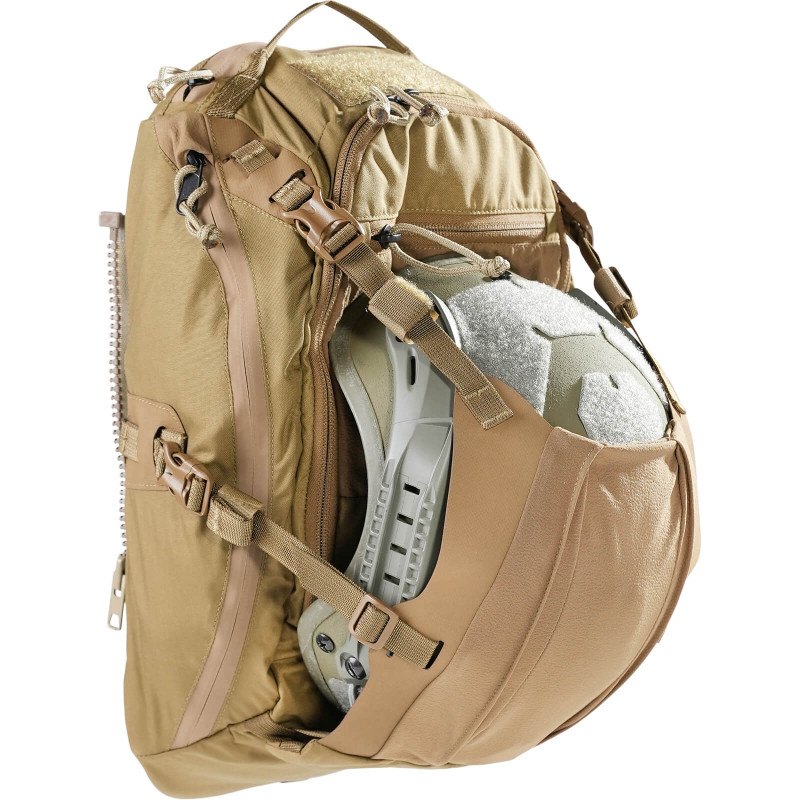 The Gunfighter Armor Attach is made in USA from high-quality materials with properties that reduce visibility in near infrared, uses  YKK® zippers and is compliant with the Berry amendment. The product is available in Black, Coyote Brown and Multicam colors and is priced at 425 USD.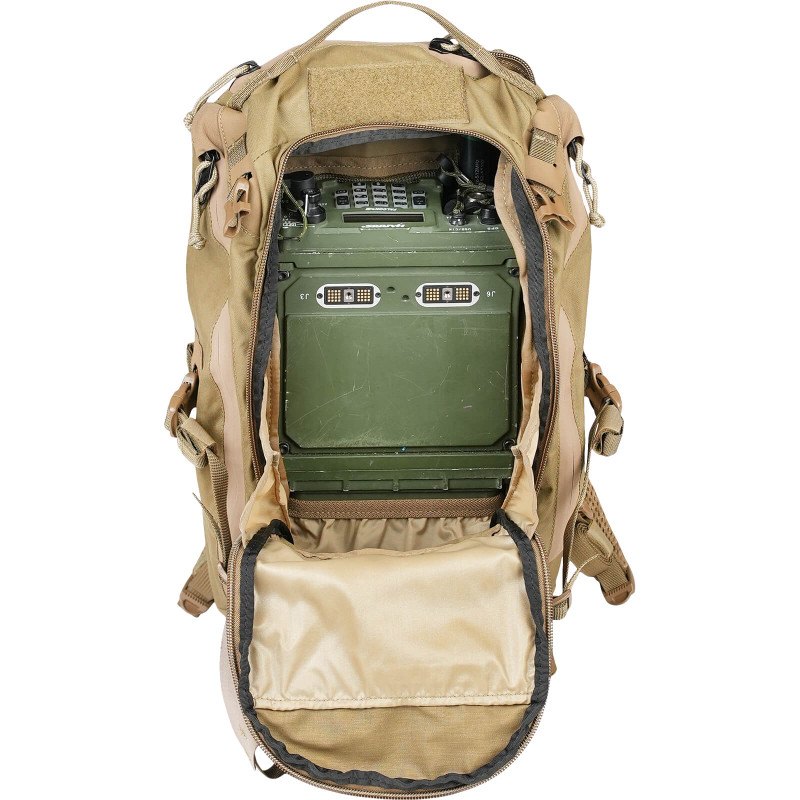 Source: Mystery Ranch
During this year's SHOT Show in Las Vegas, we also had the opportunity to look at other interesting Mystery Ranch product, the All in Deployment Bag. If you are interested take a look at our article..