A new version has been added to the CROSS family of bolt-action rifles offered by SIG Sauer (Rifle, STX, PRS) - the Magnum. The new weapon chambered in the .300 Win Mag caliber is a response to numerous customer requests to introduce an weapon adapted to use Magnum class ammunition into the company's offer.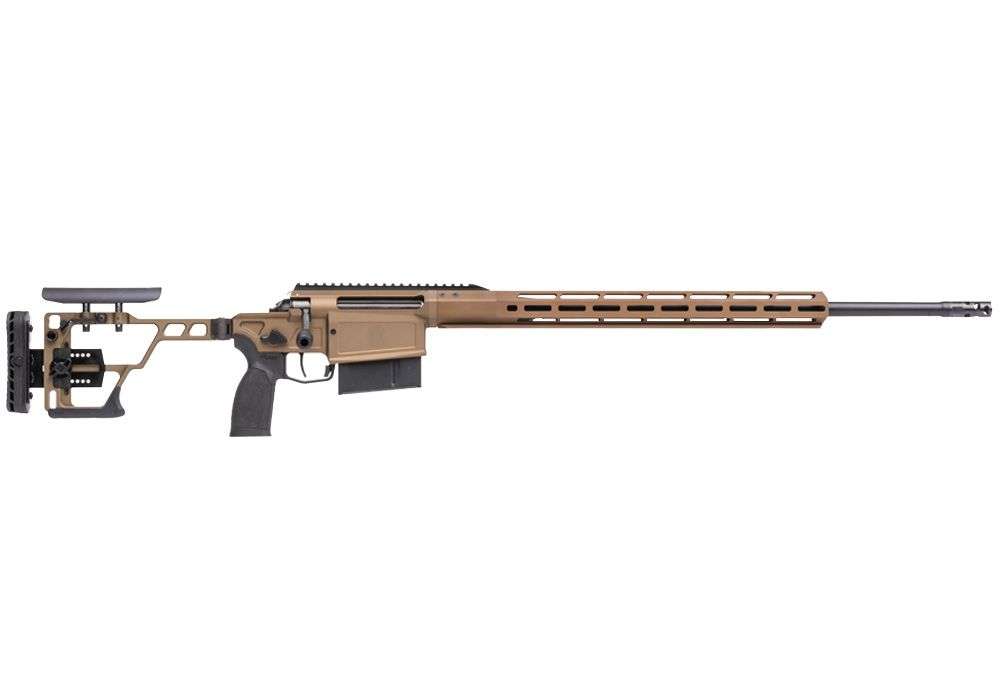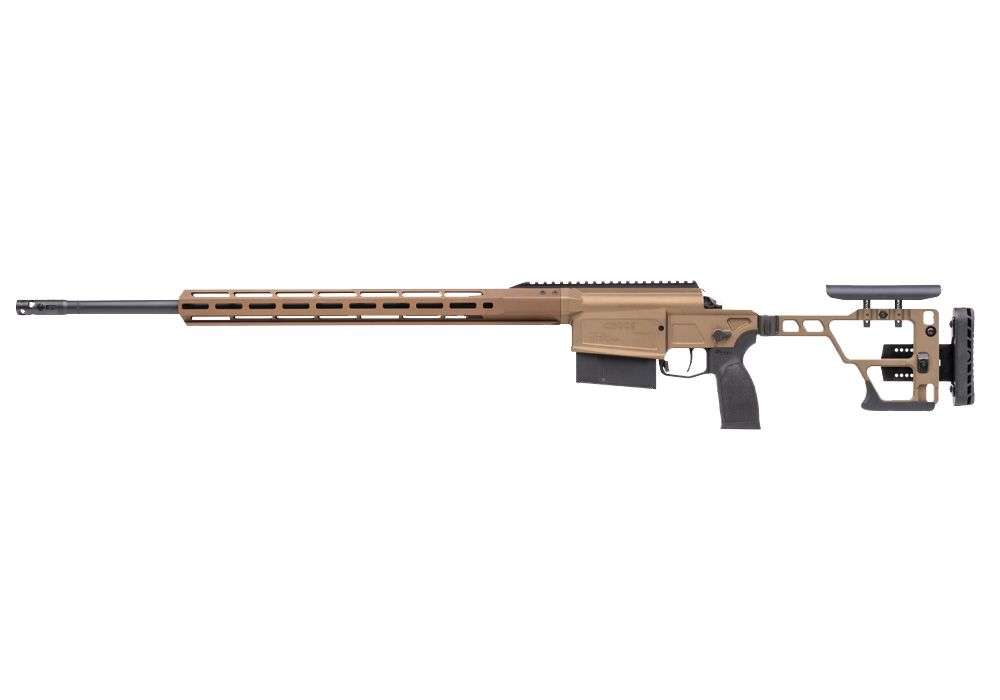 The design of the new rifle's receiver (long enough even for .300 PRC ammunition) allows for independent, quick barrel replacement. Due to the way the upper Picatinny mounting rail is attached, this operation does not even require removing of optics from the rifle. The handguard is compatible with the ARCA and M-LOK standards, which facilitates the use of popular tripods and bipods.

The CROSS Magnum barrel, with the Medium Contour profile, is 24" long and the included the compensator is able to reduce recoil by up to 45%. Precise shooting is facilitated by a PRS pistol grip compatible with the AR platform, with a reduced angle, as well as a precise, two-stage trigger. The new weapon also has an improved design of the foldable stock.

The SIG Sauer CROSS Magnum rifle, finished in the Coyote Brown, is nearly 115 centimeters long and comes with a steel AICS standard magazine that holds 6 rounds. The whole weighs just over 4 kilograms. The manufacturer's suggested retail price is 2,499.99 USD.
Source: SIG Sauer