Since its beginning, Hazard 4 has been offering original designs that are far from the industry mainstream. Their bags and backpacks are characterized by unique design and technological solutions. Despite its extensive offer, in Poland the company received the most publicity because of its "tactical" bags for carrying photographic equipment, namely Photo Recon and Forward Observer models. The first one is a "go bag", slung over the shoulder. The second one is a large cargo pouch for a camera, which can be worn individually and attached using the MOLLE system (a first such product on the market and still one of the few). We have and use both at our editorial office. The company's flagship product is an equally useful universal Plan-B bag. A new version of the Plan-B Hard (Hardshell Optics Sling-Pack) has just been released.
Plan-B Hard is dedicated for carrying a full photo set (camera, lenses, accessories). However, thanks to the fully modular design of the main compartment, it will also easily accommodate and protect a large lens.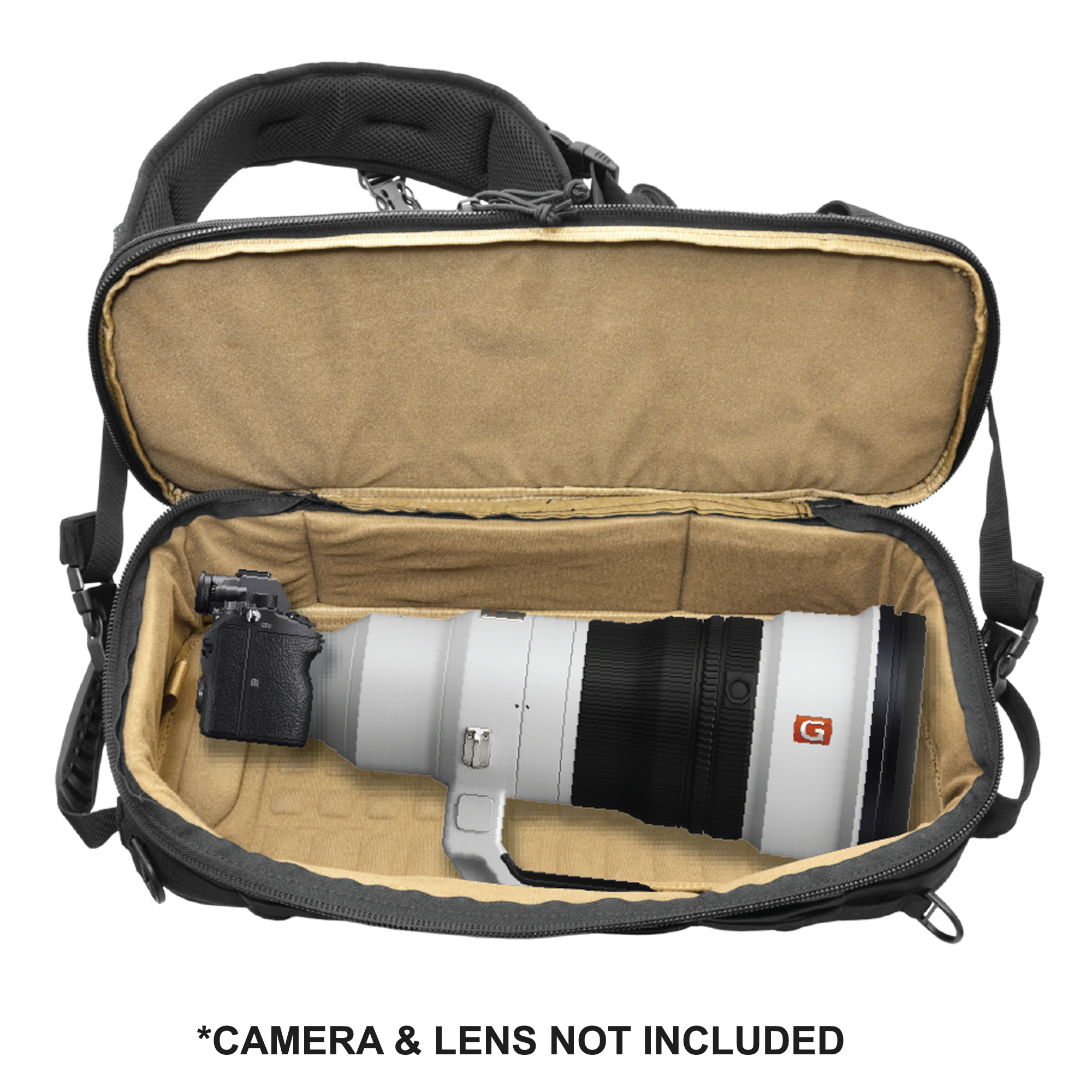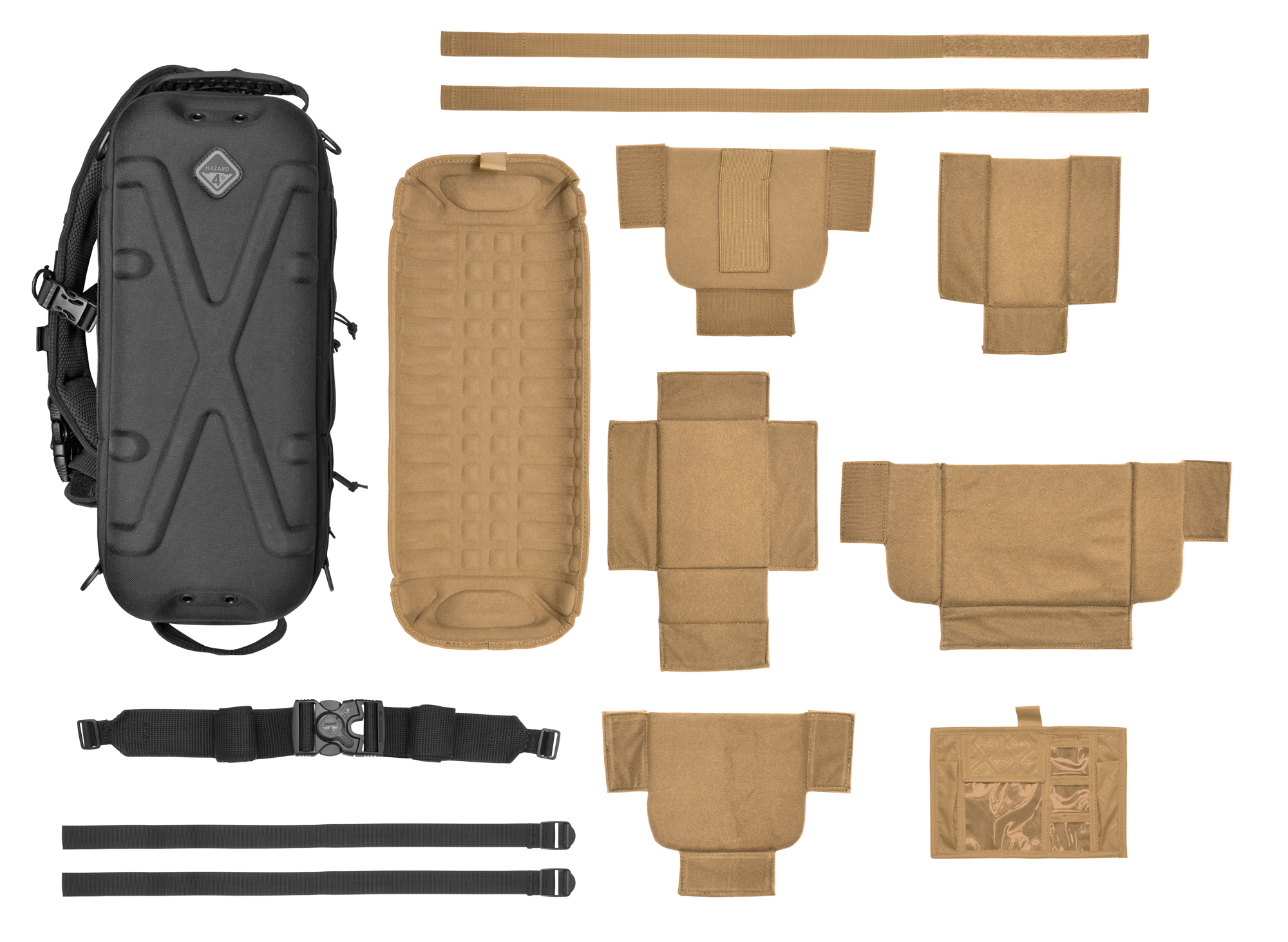 The design of the bag allows you to conveniently access its content without having to take it off. An interesting solution is the 4/4''-20 d-ring, patented by Hazard, which can be attached to the camera. It allows you to use the bag's belt as a camera carrying belt simultaneously.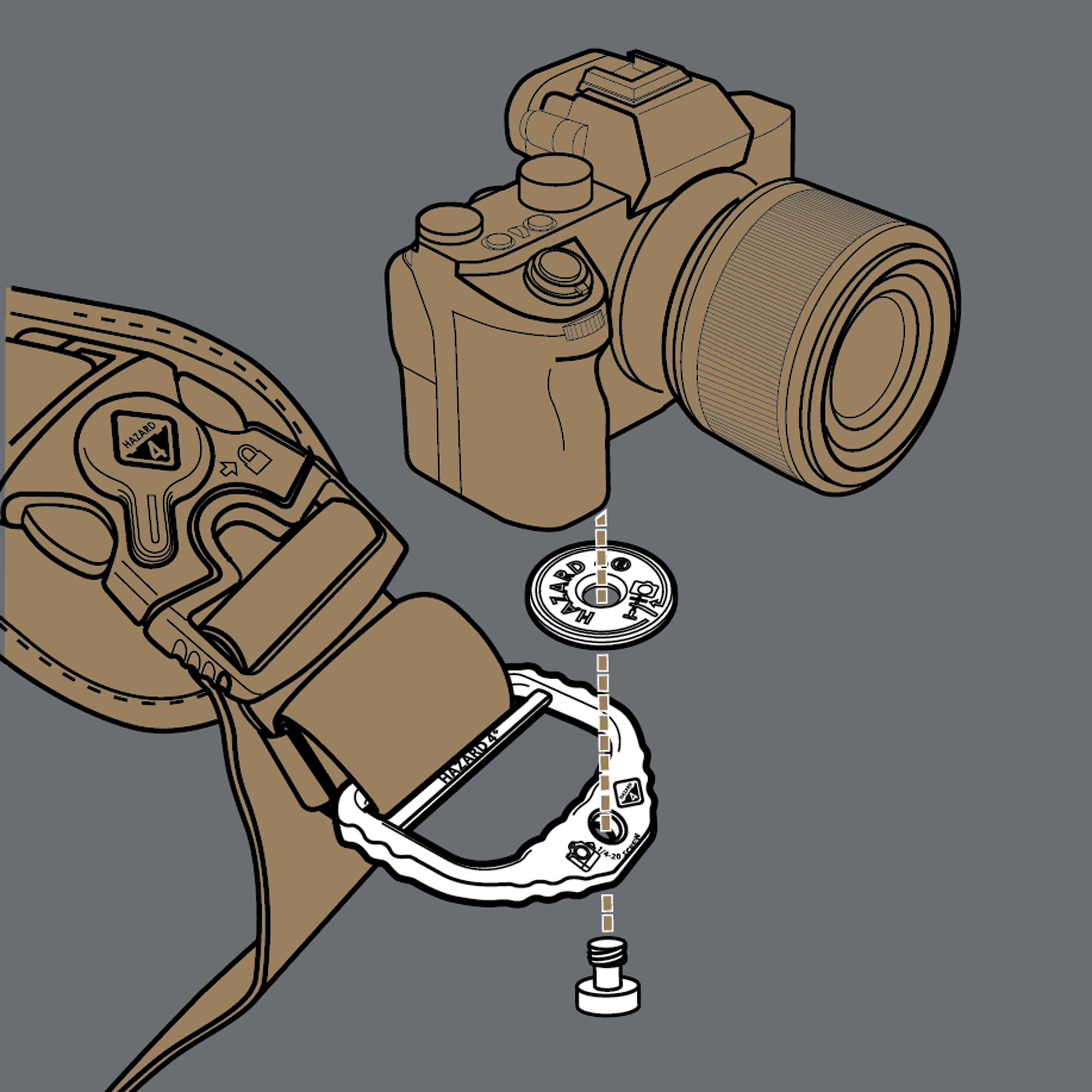 The carrying system is soft, breathable but stiffened. In the back part, we find a stiffened pocket for a tablet. The bag has Molle straps sewn around it.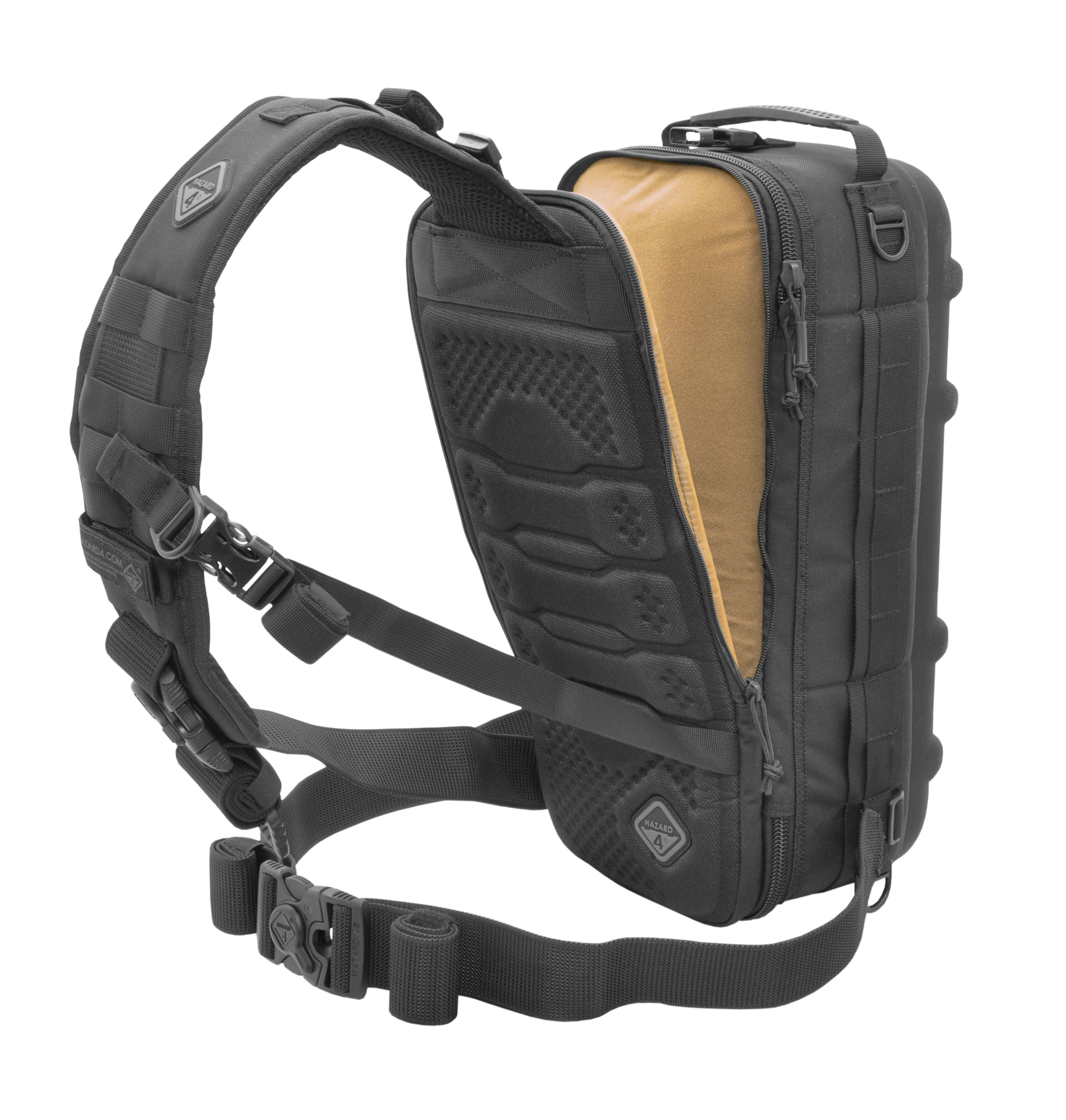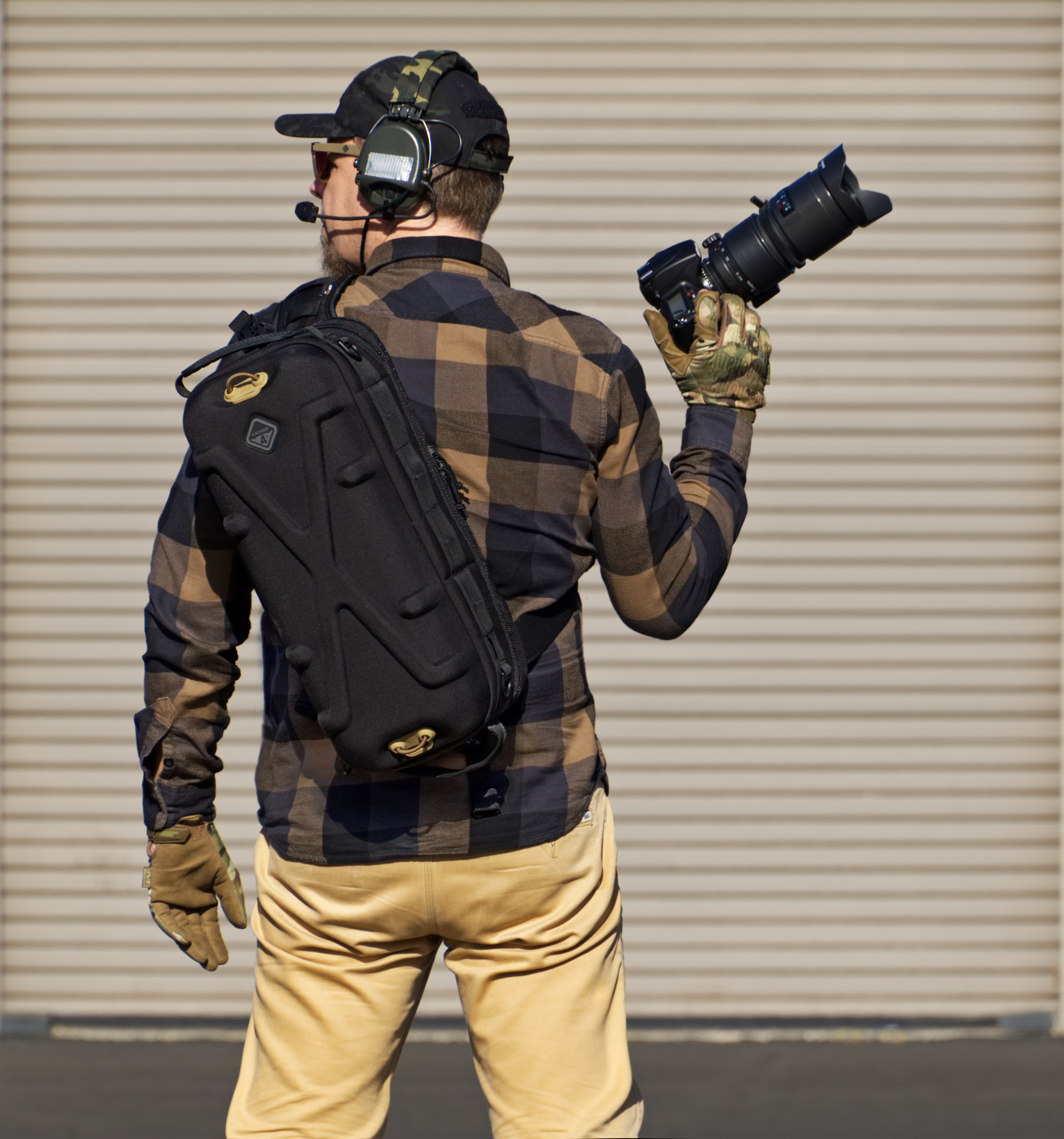 The main carrying belt is fastened with the patented Hazard 4 roto-locking buckle. The manufacturer also encourages the use a solution called Hardpoint, i.e. the patented "rigid loop" system, tightening the stiffened bag in dedicated places.