For several days now, the media has been reporting a very unusual event in world shipping. On March 23, one of the largest container ships built has ran aground and blocked the Suez Canal completely. The container ship MV Ever Given is owned by the Taiwanese shipowner Taiwan's Evergreen Marine Corp. and sailed from Shanghai (China) to Rotterdam in the Netherlands. It has been loaded with up to 20,000 containers most of which may include deliveries to stores in Europe, including Poland.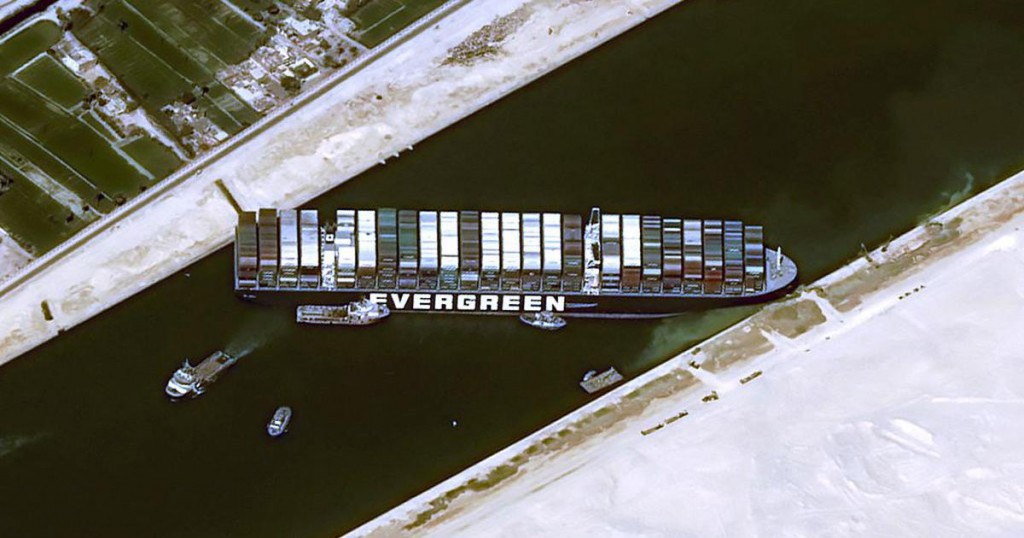 CNES 2021 satellite image showing the Ever Given container ship blocking the Suez Canal
According to preliminary findings, the container ship was run aground by strong wind with gusts of up to 75 km/h and a sand storm. The Japanese Nippon Salvage Co. and the Dutch group Boskalis, both companies specializing in this type of technical rescue operations have already been hired. An interesting fact is the "no cure - no pay" clause in the contract, which means payment of remuneration only as a result of the success of the rescue operation. According to the CEO of Boskalis, Peter Berdowski, it may take from several days to even several weeks if the high tides expected in the coming days does not bring the expected results. Until then, the rest of the traffic is likely to be directed around Africa, which will extend transport by an additional two weeks. So if you are waiting for delivery at your favorite store, you may need to be patient.

50 merchant ships pass through the Suez Canal daily. Currently, about 160 ships are waiting in traffic jams to pass. It is estimated that 12% of world trade and 30% of global sea container transport pass through the Suez Canal. The depth of the channel in the central part is 25m, but right next to its banks its only 11m and than drops abruptly to zero. The ship was built in 2018. It is 400 m long, 59 m wide, has a draft of 15.7 m and weighs 200,000 tonnes, which makes the rescue operation extremely difficult. The bow of the ship rose a meter, which means that those 200,000 tonnes hit the shore very hard.
Photos: Taiwan News, Reuters