A presentation of an interesting product by CAA, known for for its Ronin conversion kit, has appeared on the Internet.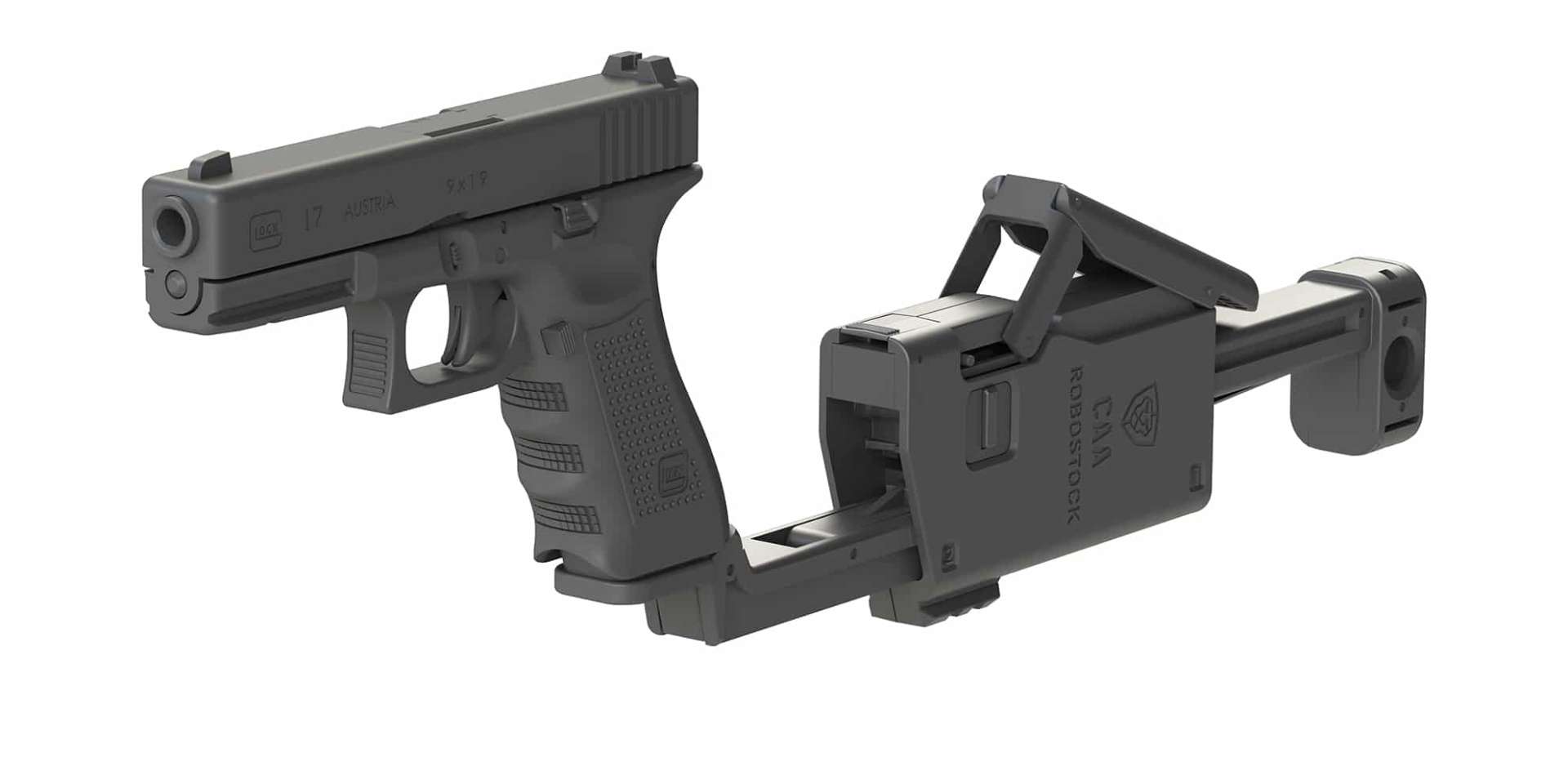 The Robostock is a polymer design with a weight of 230g and a size of 16cm x 8cm x 2cm (i.e. nearly a 6.5-inch phone), which allows to immediately obtain another point of support.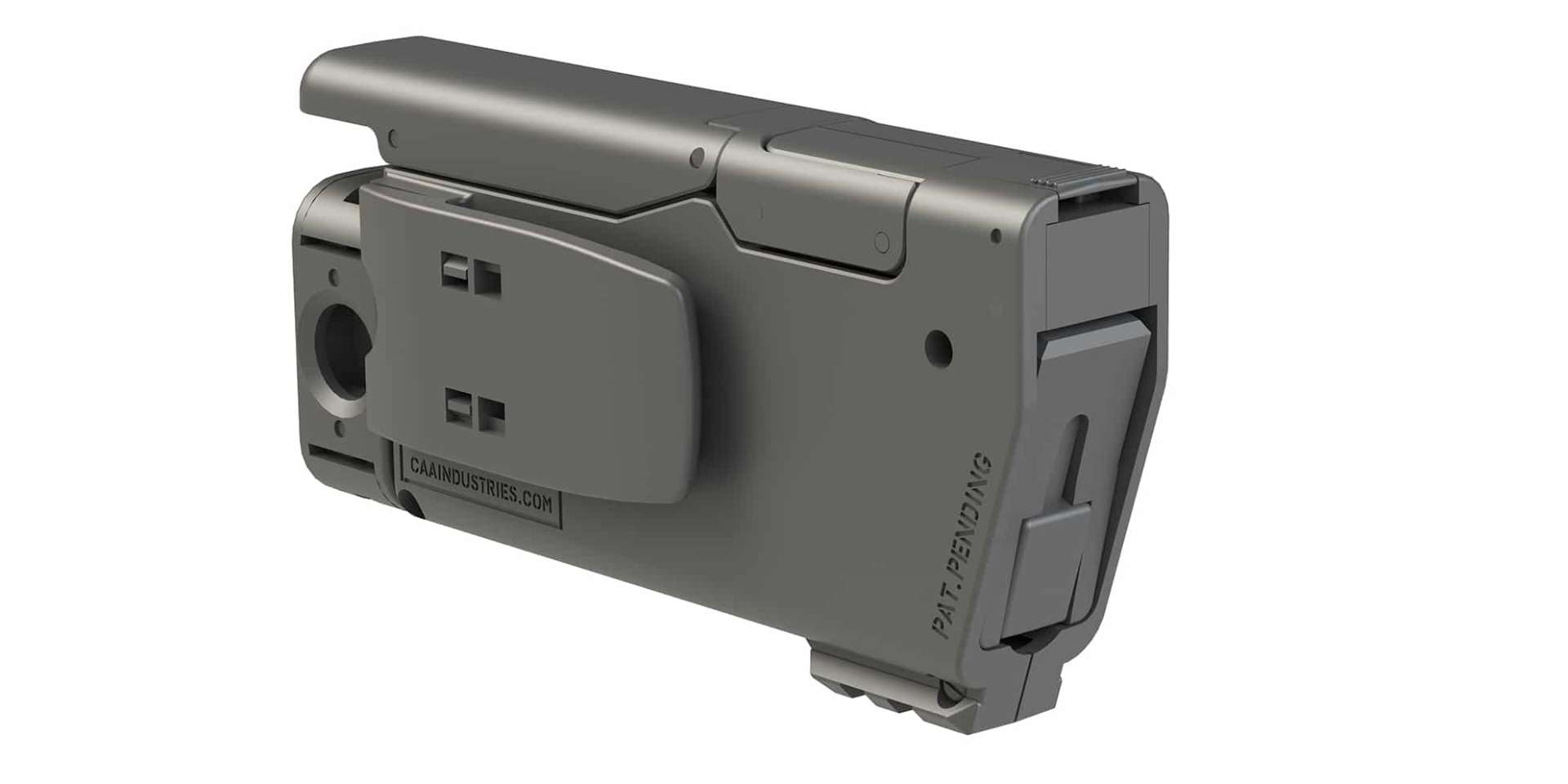 Unfolding is done with a button that releases the springs. The stock can be attached to Glock 3, 4 and 5 generations if they have a place for it in the grip.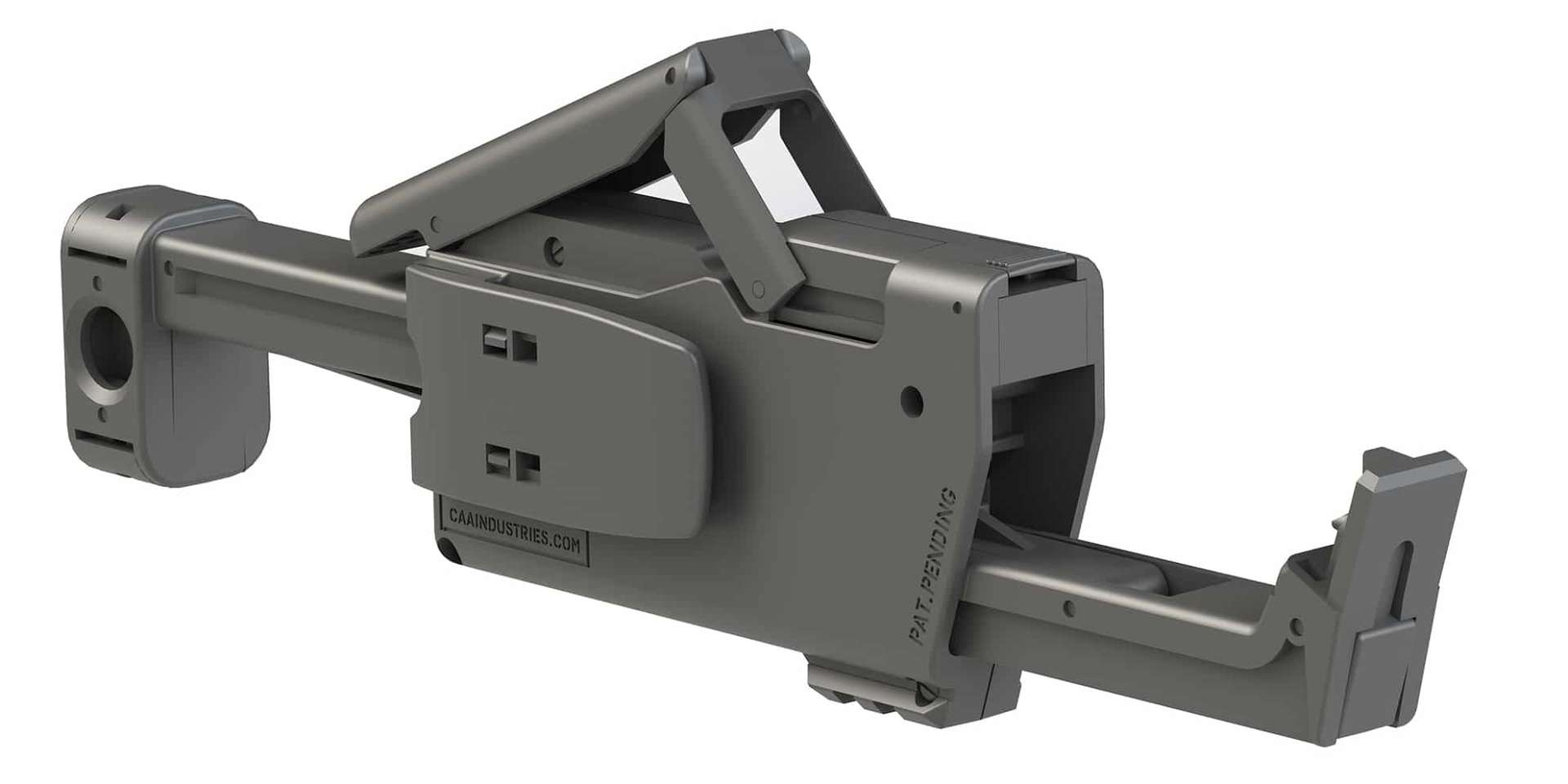 It is available in black, tan and green and costs only 99 USD on the manufacturer's website. Anyone interested?