The Polish manufacturer of mosfets and control systems, PERUN AIRSOFT, has announced new models of systems for the P90 and AUG families of replicas. It will certainly please the current owners of those replicas and solve many well-known problems of these designs.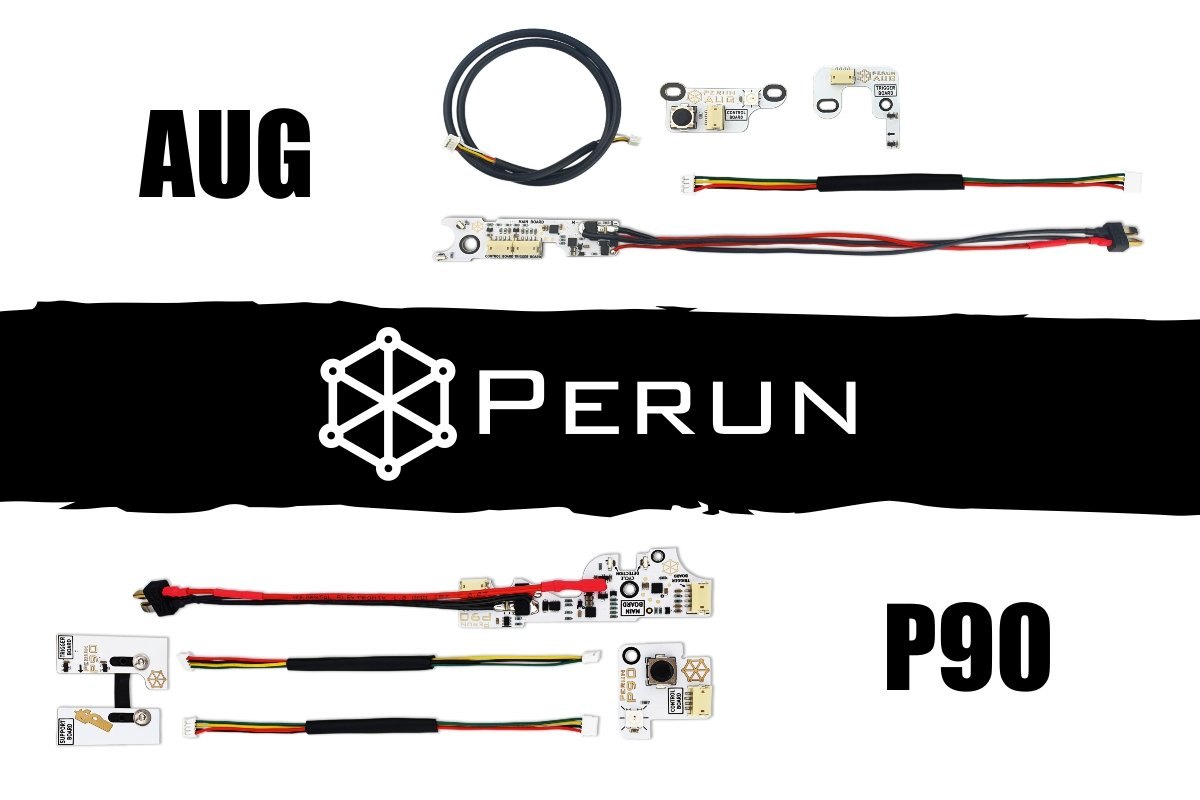 At the moment, more is known about the new P90 chip. The target standard is Tokyo Marui, so all other models based on it (CYMA, Classic Army) should be able to use the chip (or require slight modifications). Among the gears cooperating with the system, there are DSG, TSG, Short Stroke, helical and regular, regardless of their ratio. Users of Warhead brand and other brushless motors have also been taken into consideration, so that they will have the opportunity to use the new product. The new system modified the original cycle detection solution by installing a new cut-off lever cooperating with an optical sensor. Knowing the reality, PERUN added a new lever to the system, which should last much longer thanks to optical cycle detection. Trigger parts have been moved to a separate element connected by wiring, which will certainly improve the response to the trigger pull. Its position detection will be based on a magnet and a Hall sensor. There is also a separate protection device that detects other sources of the magnetic field, an alarm signaling it and a protection against unintentional shots. The fuse and selector remain mechanical and the change in the firing mode will be based on the path traveled by the trigger and the system software. Among the possible modes to choose from, one can find SEMI-SEMI, BINARY, SEMI-AUTO, SEMI-BURST, BURST-AUTO. An adaptive trigger option will also appear.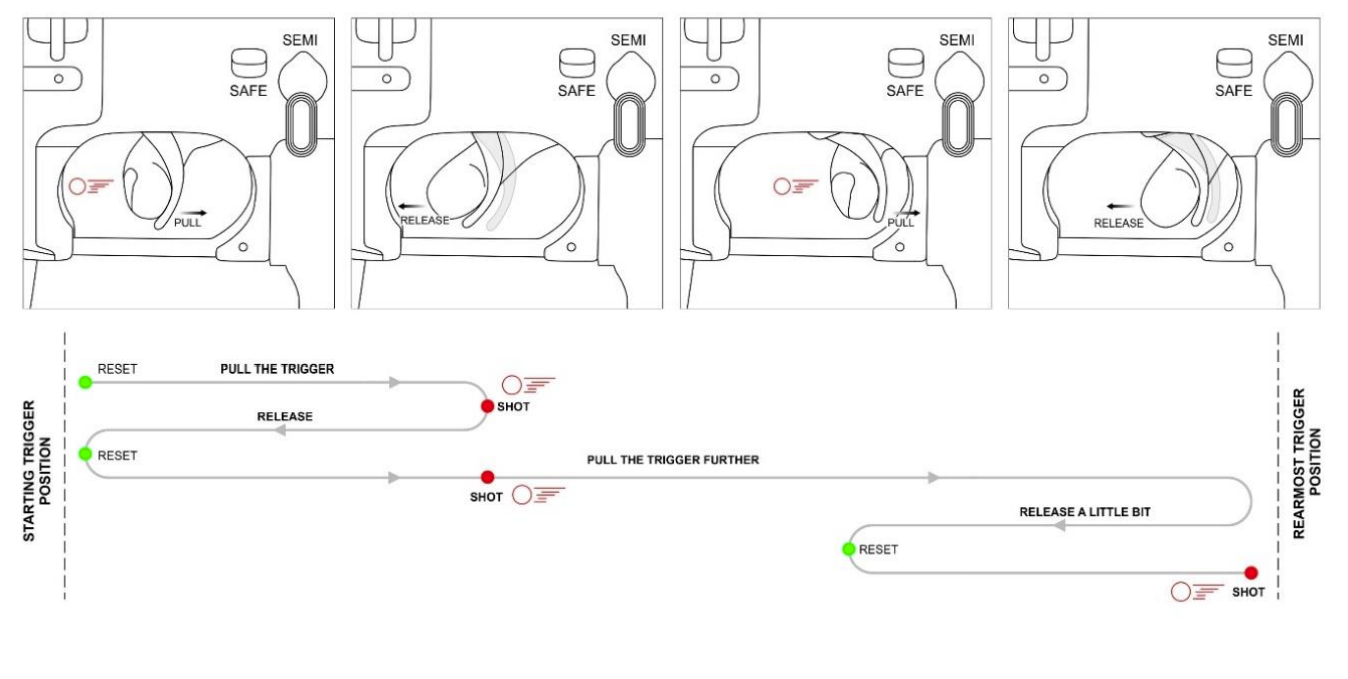 By default, the system will have functions such as Active Breaking, Precocking, trigger sensitivity for the first mode (SEMI) and the second mode (AUTO), reduction of ROF, DSG, LiPO and Li-ON alarm.
The only thing left is to wait for the premiere.