The the legendary "Nineteen-Eleven" pistol probably needs no introduction. This iconic gun has established itself over many years. Since its introduction into service in 1926, many different variants of it are in production till this today. The main drawback of this design was always the magazine capasity.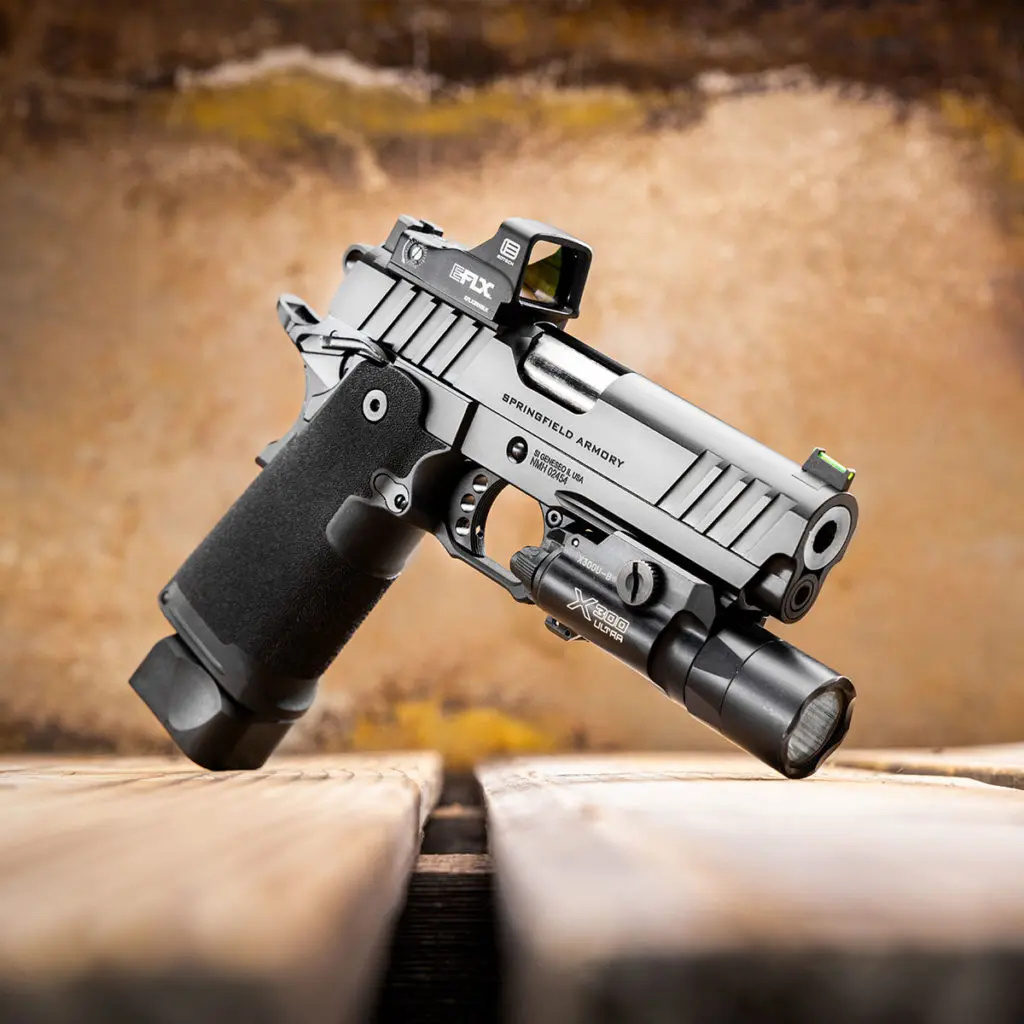 Nowadays the standard capacity of a pistol is 18 rounds. On the other hand, the good old 1911 holds 6 - 8 rounds depending on the caliber. Therefore, in order to meet modern trends, Springfield Armory has introduced its version for double stack magazines. Thanks to this, we get between 17 to 20 rounds of 9 mm ammunition as standard, and can optionally buy extended mags holding up to 26 rounds. This was done by widening the pistol grip, which in the 1911 DS Prodigy is made of composite.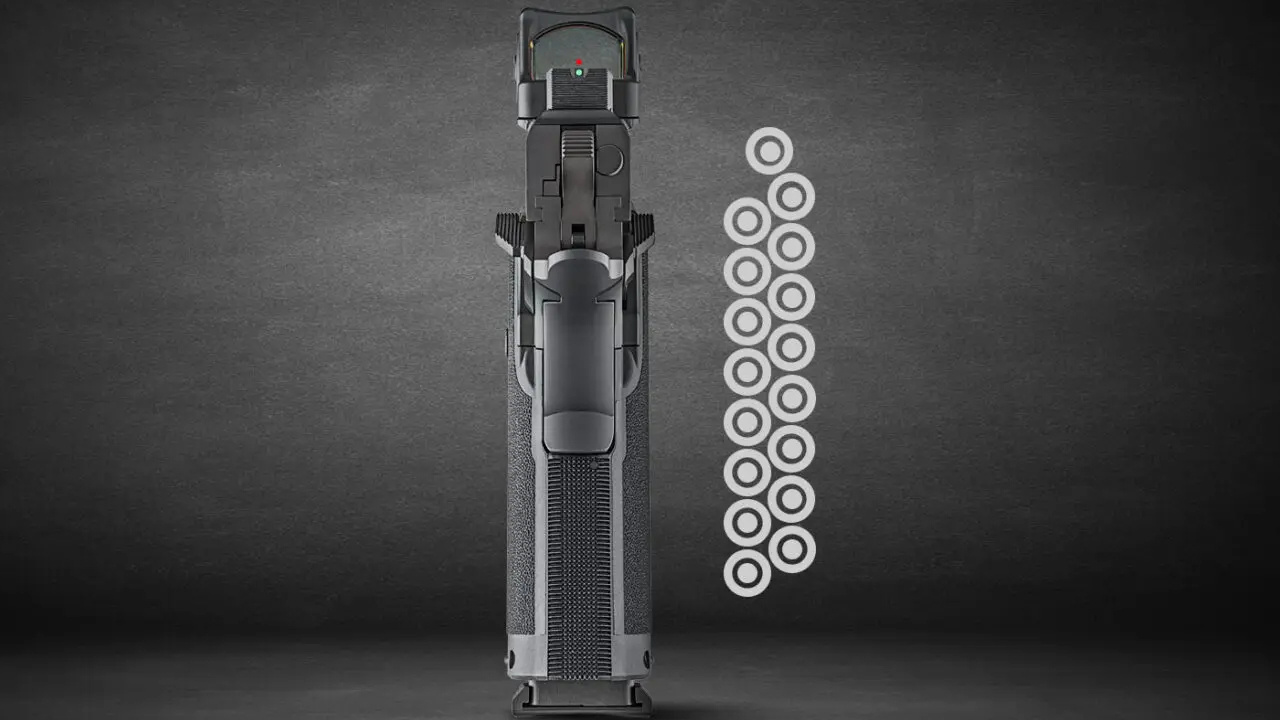 The slide, however, remained steel. To meet today's standards even more, it has been adapted to the OpticReady standard. Thanks to the cooperation with Agency Arms, the set includes the HEX Dragonfly mounting plate that allows the installation of a reflex sight. Various optional mounts can be selected at the manufacturer's website, where one can also read on a transparent table whether a given reflex sight will still allow aiming with the use of iron sights, which have been significantly increased as standard.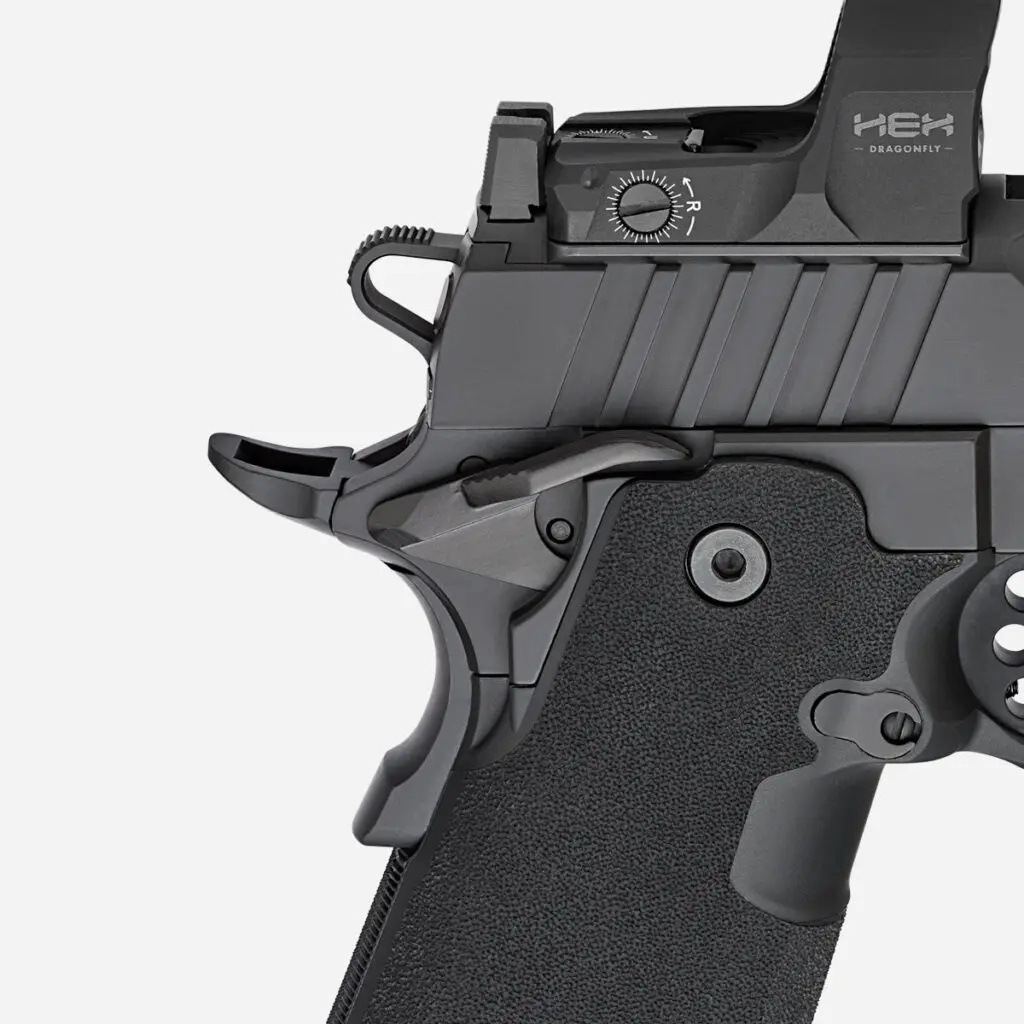 Additional flavors include an elongated safety lever and a ribbed hammer and trigger. Comfort of use is also added by the grooves on the slide and the structural pistol grip. There is also a Picatinny rail for mounting a flashlight or a laser sight.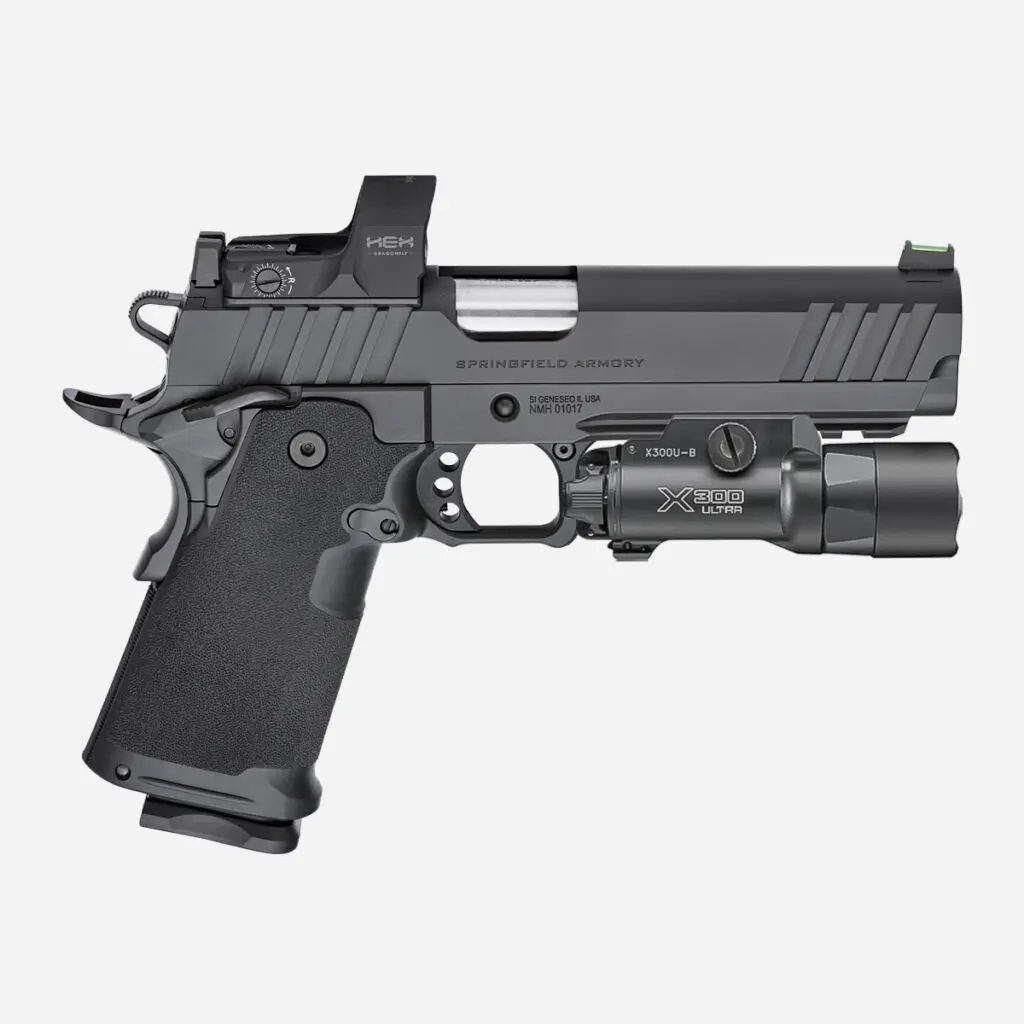 Currently there are two versions of barrel length, 4.25 and 5 inches, and the price is to be around 1500 USD.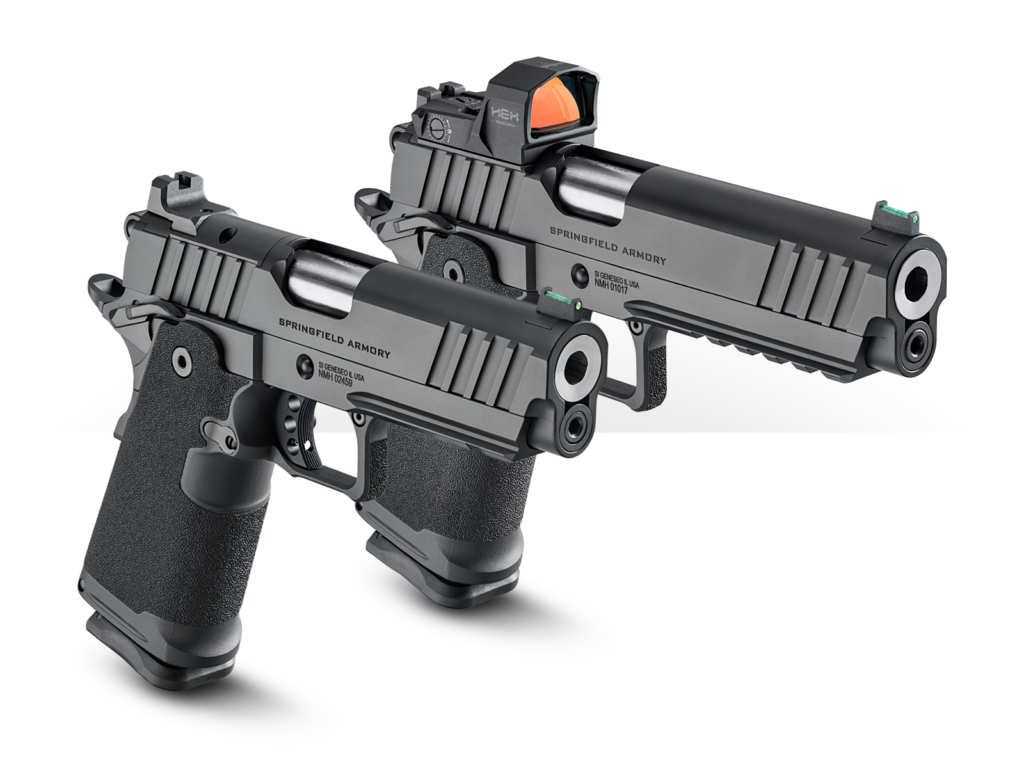 On the official Springfield Armory YouTube channel there is a video available showcasing the new gun.