One of the most innovative designs of sports pistols joins the world of replicas.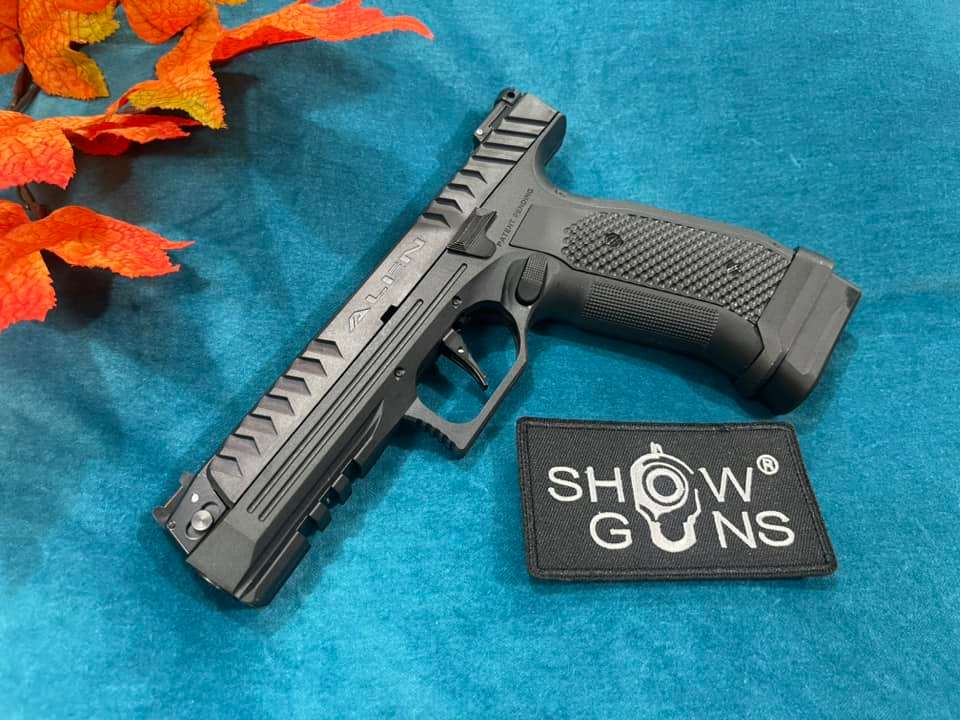 The "Show Guns" shop, which we already know from A project of an almost perfect G11 replica< /a>, has presented the upcoming replica of the Alien Laugo gas-powered sports pistol made by Black Technology. The very design of the pistol from Laugo Arms Czechoslovakia is quite unique by permanently placing the barrel very low in line with the wrist and a fixed top rail.
The firearm counterpart also has a rather interesting and unusually solved operation and trigger system. Due to the nature of its working (small recoil, light trigger, the possibility of quick accurate shots), the pistol is mainly chosen by sports shooters. In the case of the replica, no information was provided on the operation, internal parts or performance, but the replication (including manufacturer, caliber and model markings) is at a very high level. As more information becomes available, we will post them.